Watch the video tutorial here. Download the tutorial here.
Step 1
Open your picture in Draw (it can be either a drawing or a photo). Tap on the layers icon to open the layers drawer. Tap on the Add Photo icon and select the photo you'd like to use as an overlay.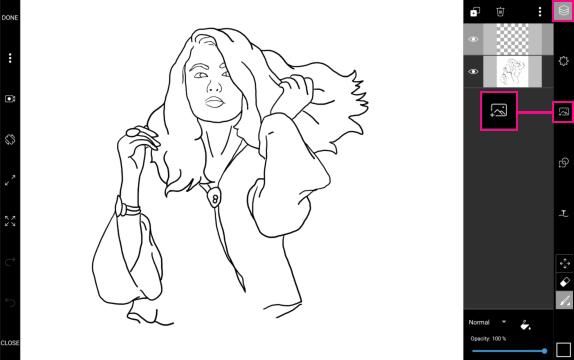 Step 2
Drag the corners of the photo to enlarge it. Drag the photo to place it over your drawing.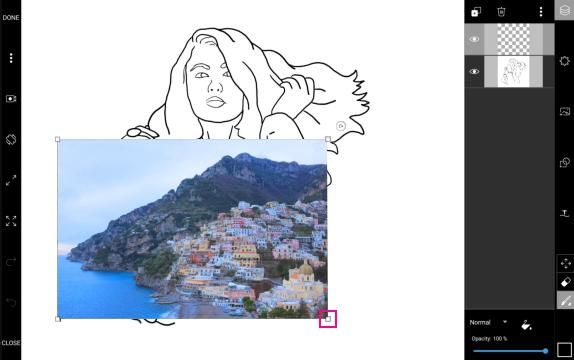 Step 3
Drag your photo layer below your drawing layer.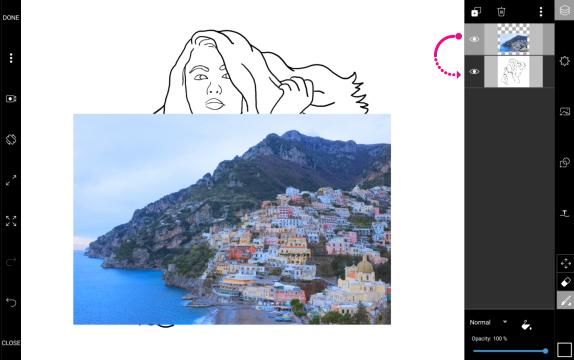 Step 4
Tap to select your drawing layer. Tap twice on the eraser icon.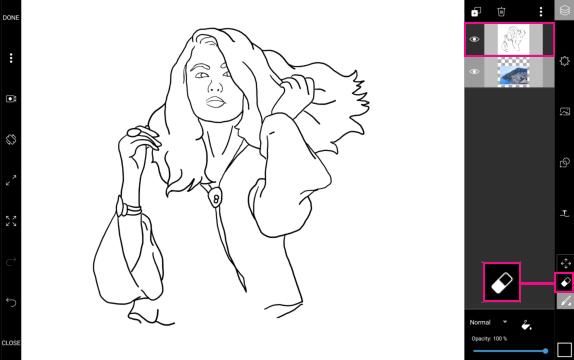 Step 5
Use the slider to adjust the brush size. Tap on "Set" to confirm.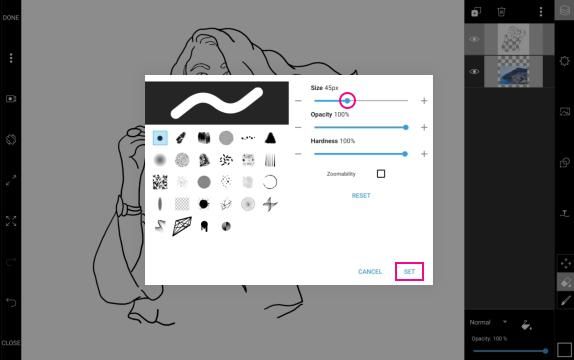 Step 6
Use your finger or stylus to erase parts of your drawing so that the photo appears. Tap on "Done" to finish. Save your picture and share it on PicsArt with the hashtag #OutfitOverlay!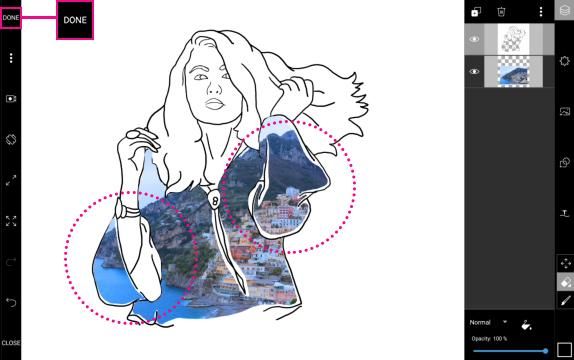 Original #FreeToEdit image by @piratevixen.