PicsArt
Stickers Make Images Awesome
2 million free-to-edit community stickers
SO.MANY.STICKERS.
With over 2 million free custom stickers created by our community — and thousands more available in the PicsArt Store — you're guaranteed to find something you'll love! Search through our huge library of stickers and clipart, and if you can't find what you're looking for, PicsArt makes it easy to create your own stickers and share them with the world!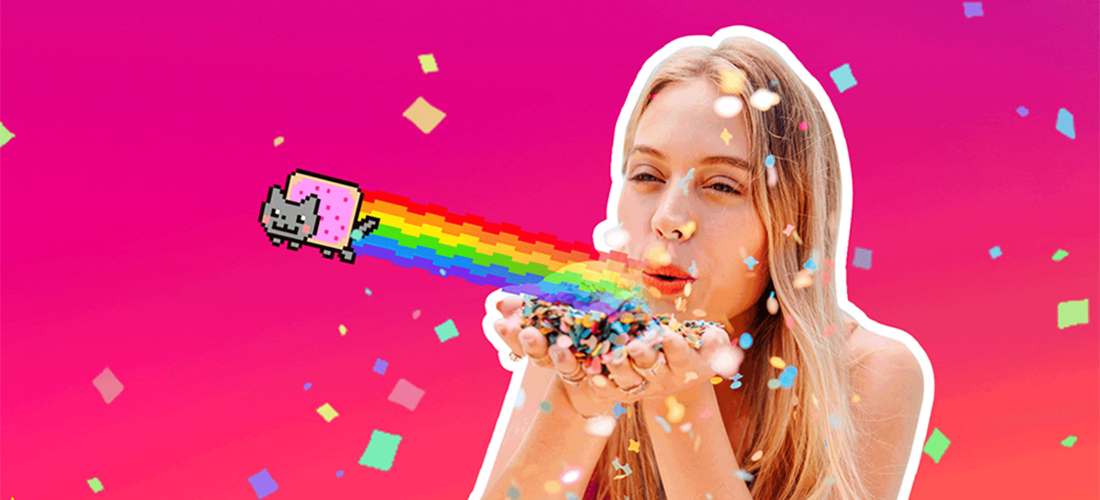 MAKE YOUR OWN STICKERS
Ready to start making your own custom stickers? Here's how to do it.
Download PicsArt

photo editor and collage maker for

iOS

,

Android

, or

Windows

.

Open the app, tap on the pink plus sign and select "Edit."

Choose your image.

Tap on the Cutout icon.

Outline the object or area of your photo that you'd like to include in your sticker. Tap on the arrow in the top right corner of the screen.

If necessary, use the eraser and paintbrush tools at the bottom of the screen to refine your selection. When you're done, tap on "Save."

To share your sticker, tap on the arrow in the top right corner, enter hashtags to describe it and tap on "Post."
And that's it! You've created your custom sticker and shared it with the world.
STICKERS FOR EVERY YOU
To see all of our premium stickers, tap on the Store button in your homepage, or tap on "Add-Ons" from the photo editor. From there you can access thousands of premium stickers and cliparts (both free and available for purchase). We've got everything from unicorns to aliens. You can also explore the premium packages by checking out the Clipart page, finding most of the awesome stickers and getting inspired for your next edit!
On PicsArt you can also find TONS of awesome custom stickers created by our community. Browse through our most popular stickers, search for anything and everything and save your favorites to your profile so you can use them later.
Our iMessage app brings our entire library of over 2 million free community stickers — and thousands more stickers from the PicsArt Store — right to your iMessage app to drag-and-drop into your conversations. Try it out and see how fun it can be.