For this week's Graphic Design Challenge, we held an anti-smoking ad contest, and today we have the 10 winning entries. Graphic Design is all about sending a message, so we wanted to gear the contest towards the cause of quitting cigarettes.
Over 440,000 people die every year of cigarettes, in addition to another 8 million that live with a serious illness. Cigarettes are nothing short of poison for the human body, yet in America alone, 46 million people continue this lethal habit. The fight to quit cigarettes is difficult, but spreading awareness is a cornerstone in this fight, especially for the younger generations that are considering picking up the habit. Anti-smoking campaigns serve this purpose of deterrence, and this Graphic Design Challenge saw the PicsArt community contribute 1039 entries to the cause of quitting cigarettes. Below are the 10 best ads, the ads which spoke loudest in urging smokers everywhere to kick the habit.
Trine (@trinoo) was this week's winner, her 1132 votes topping all other entries. Most of the entries in this week's contest emphasized the dangers of smoking, but this ad stood apart by taking a slightly sweeter approach with the slogan "Use your Mouth for Kissin' Not for Smokin'".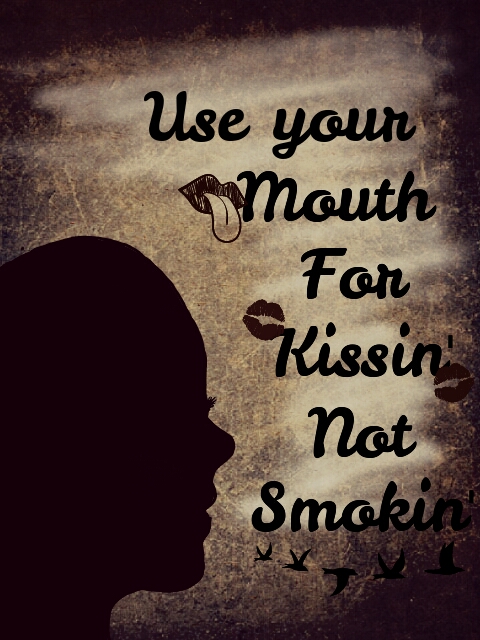 Finishing second was Kathryn Hill (@luvtheodd), with 741 votes. Kathryn exhibited her editing prowess to find a very creative way to send a strong visual message, manipulating the smoke of her image. This ad was an example of a really smart concept that was executed beautifully.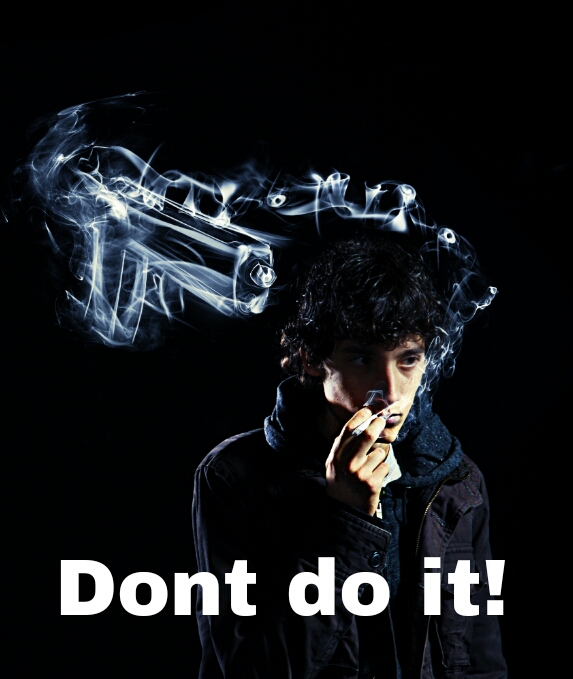 Sa Ha (@kat-kaoz) finished third place, earning 510 votes for this ad. Sa Ha is a passionate and active user, but this ad might have earned its votes more so for its star power than its message. While the text is anti-smoking stating clearly "no smoking", the image choice of Audrey Hepburn stylishly enjoying a cigarette while tattooing an image of a cigarette pack on Marilyn Monroe is perhaps not the most effective smoking deterrent.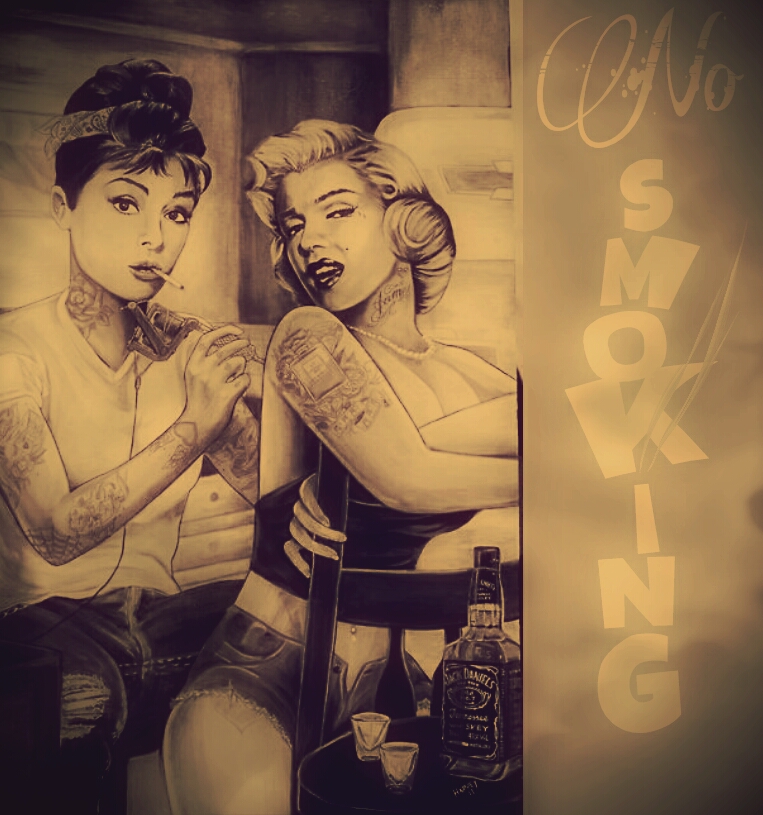 The notable entry of the week is the work of Moraima Zena (@moraaimaa). It is notable because it had perhaps the most powerful imagery of the contest, and absolutely leaped off of the screen. This image sent such a strong and clear message, that the text may have not even been necessary. One look at this ad, and you won't want a cigarette anywhere near your lips!
This week's contest had a lot of creativity, and what's more, our users really did an amazing job with this anti-smoking campaign. We applaud and thank everybody for helping to make this contest a success, and for putting their hearts behind a great cause. Be sure to check out the rest of best below!