Because today is World Health Day and spring is (after all) the season of renewal, many of us are looking for a healthy fresh start at the dinner table. Temptations, however, are everywhere; specters of gooey pizza and caramel-swirled ice cream that threaten to throw us off of our game by stirring up dangerous urges. Fortunately, unhealthy food does not have a monopoly on cravings. Here are 10 scrumptious photos of healthy meals that can go toe-to-toe with the very best #FoodPorn out there, and get you salivating for your next well-balanced meal. These delicious dishes prove that the only motivation you need to get in shape this spring is a healthy appetite that is actually healthy.
1. Grilled Beet Burgers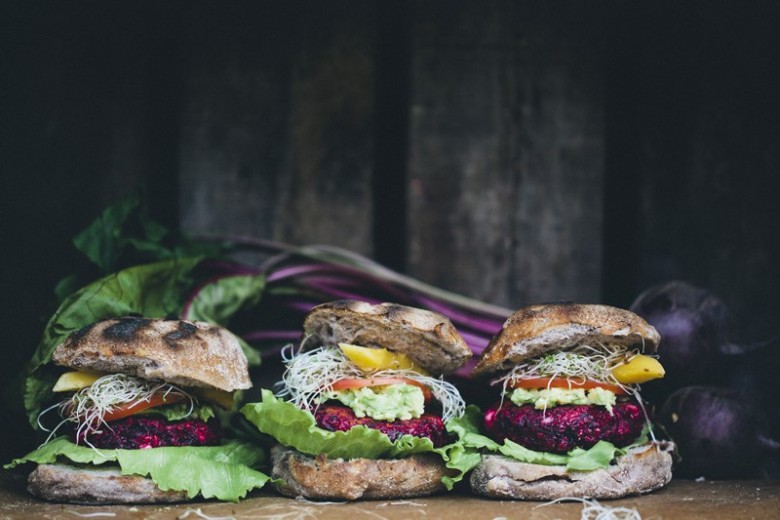 There are so many different flavorful veggie patties out there right now, but these deep-violet beet patties are by far the most deliciously eye-popping.
2. Minty Black Bean Salad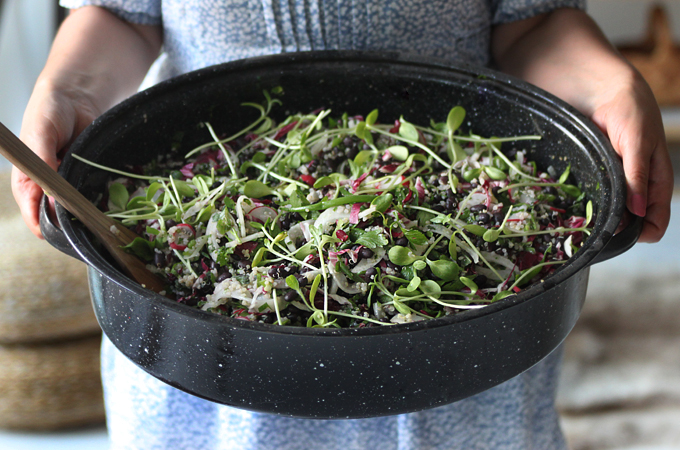 People who think salads are boring are people who don't have enough beans in their pantry. This fresh salad with black beans and notes of mint is the perfect spring crowd-pleaser for a sunny luncheon.
3. Broccoli and Turmeric Yellow Rice Bowls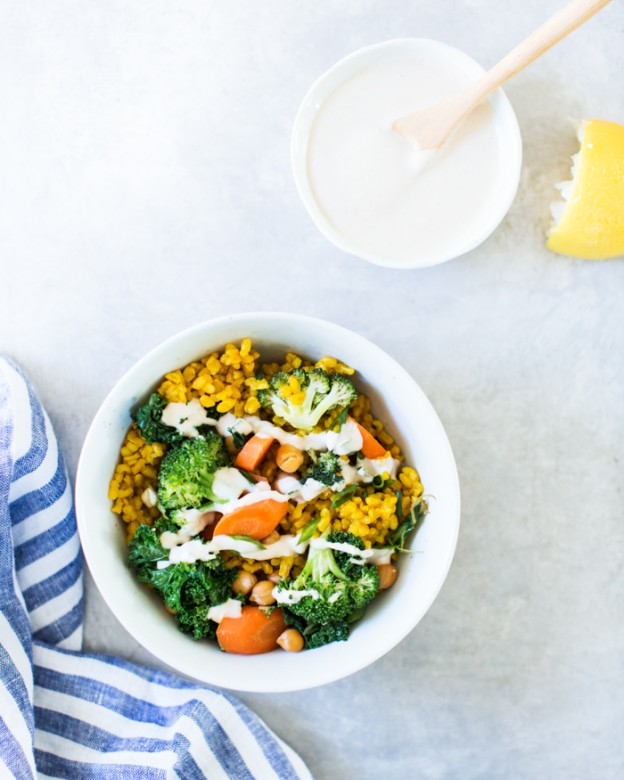 If there had to be one answer to the question of what is healthy to eat when you're starving and lazy, the answer would be rice bowls. This recipe with yellow turmeric flavored rice and lemon tahini sauce is sure to hit the spot.
4. Baked Herb Pistachio Falafel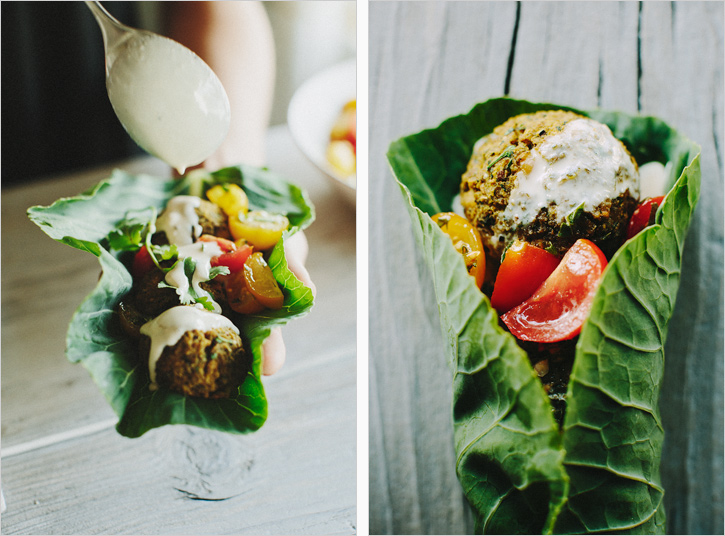 Falafel has long been the stealth-healthy member of the delicious late-night sandwich family. You know it, you love it, and this recipe gives you bonus points with a fresh lettuce wrap.
5. Vegetarian Bouillabaisse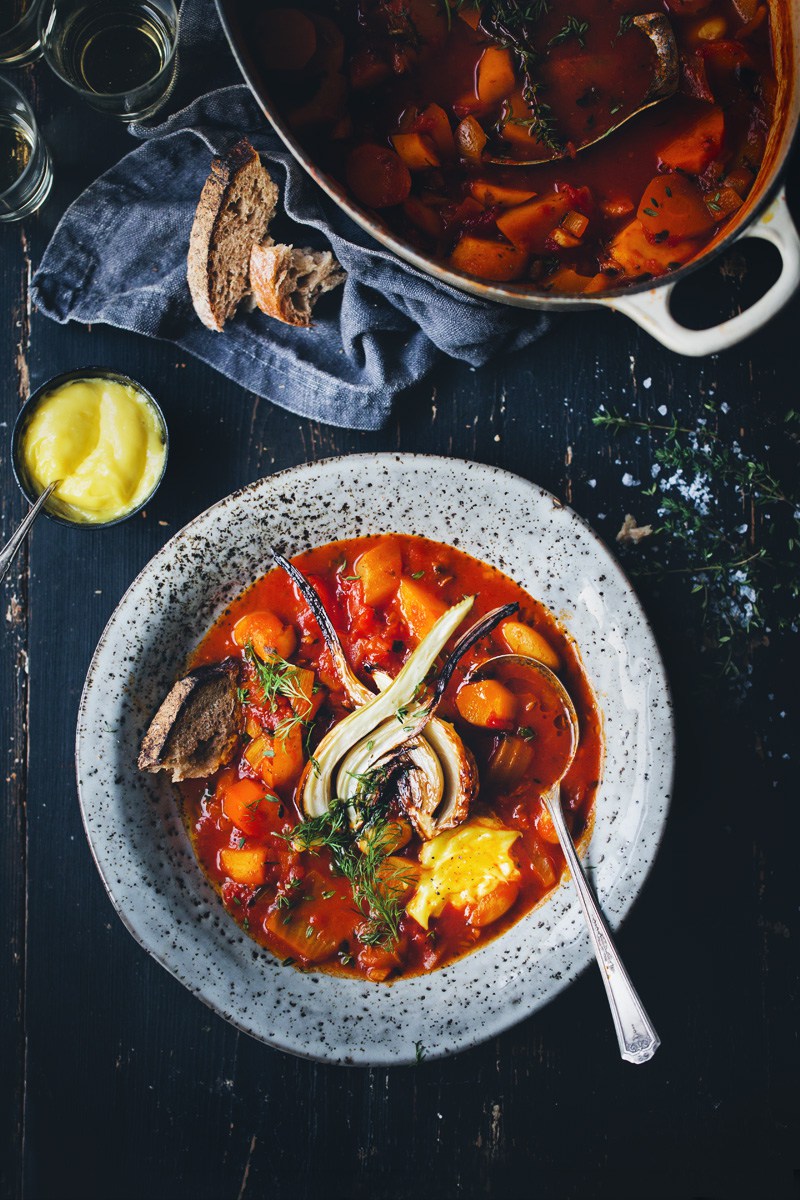 This vegetarian take on the quintessential southern French bouillabaisse soup is loaded with bold and rich flavors like white wine and saffron that are sure to put a smile on your face. Vive la France!
6. Asparagus With Poached Egg Over Polenta Grits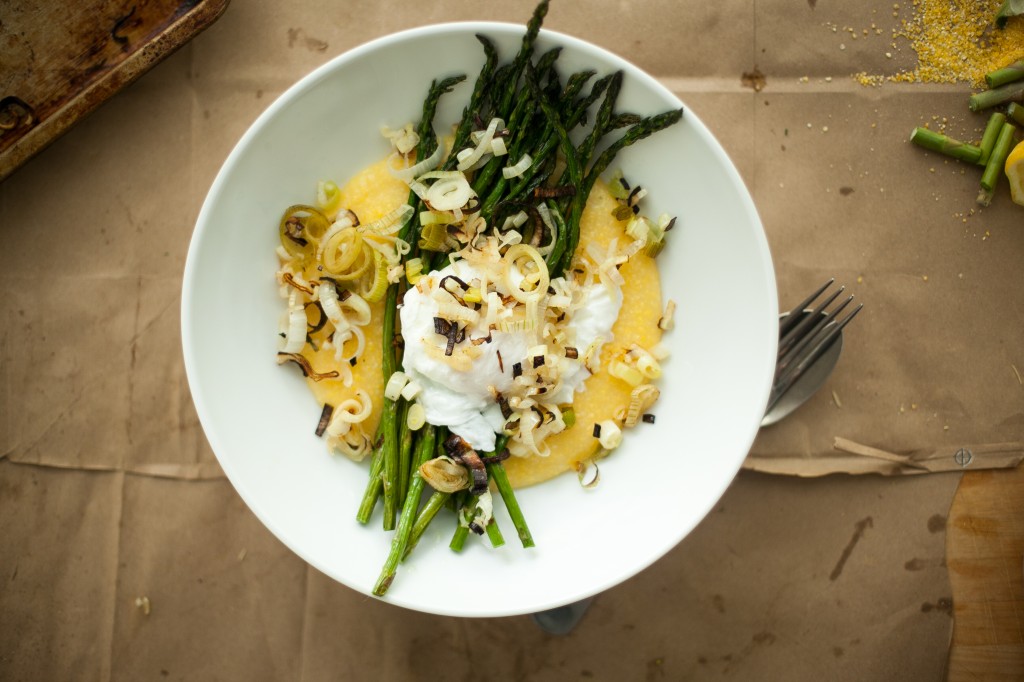 We all know about fruits and yogurt, but there are so many other ways to have an exciting and healthy breakfast. Polenta is the perfect substitute for the southern American morning staple of grits, and with the poached eggs and asparagus, you're entering a whole new world of taste and texture.
7. Asparagus and Chili Orange Quinoa Spring Rolls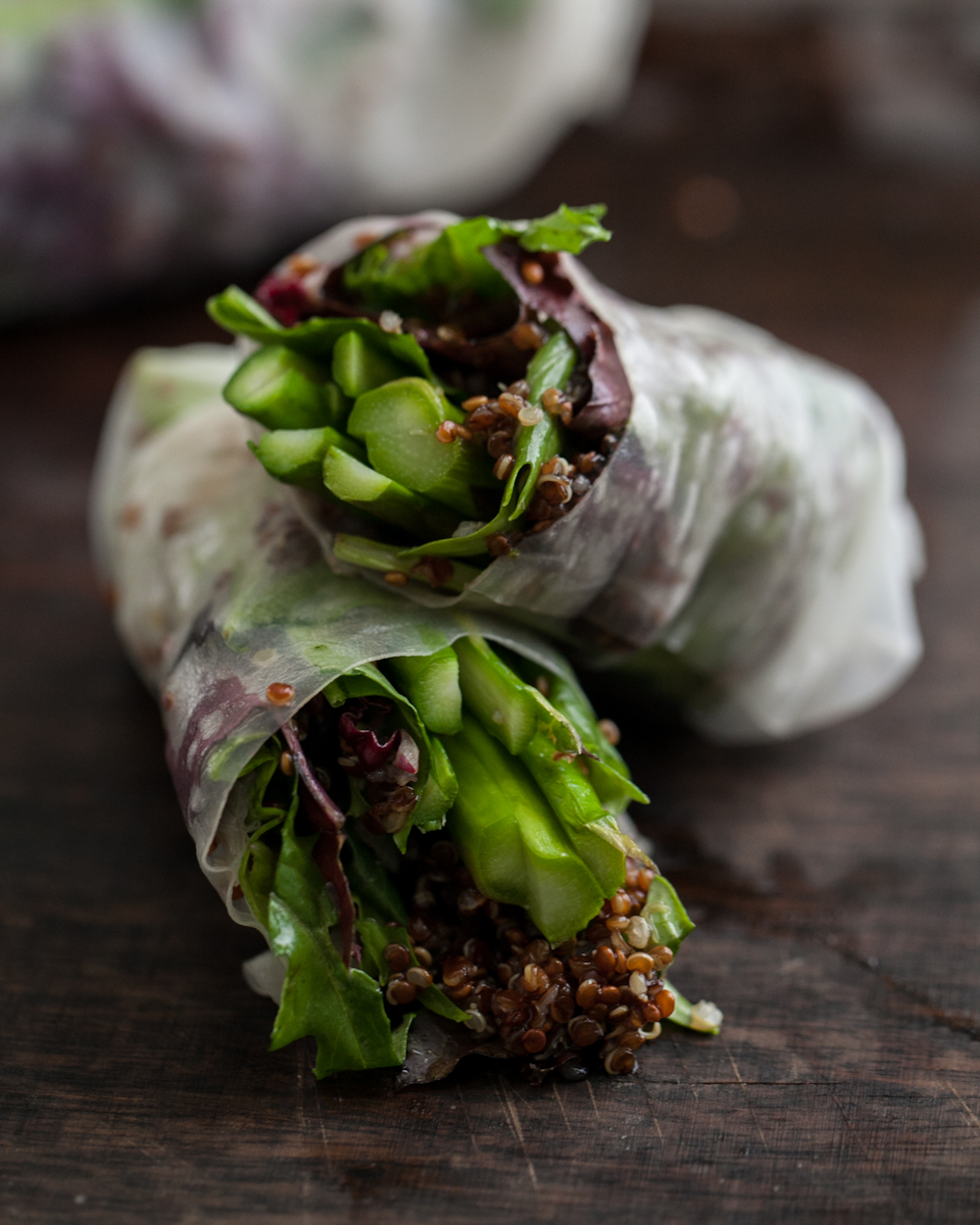 Spring rolls embody the perfect harmony of a light and mouth-watering delicacy. This recipe uses the superfood of quinoa as the base for its stuffing, and then layers sweet, sour and spicy natural flavors on top with honey, red chilis and orange. Walnuts are added for extra crunch. It's the perfect bite.
8. Tempeh Chimichurri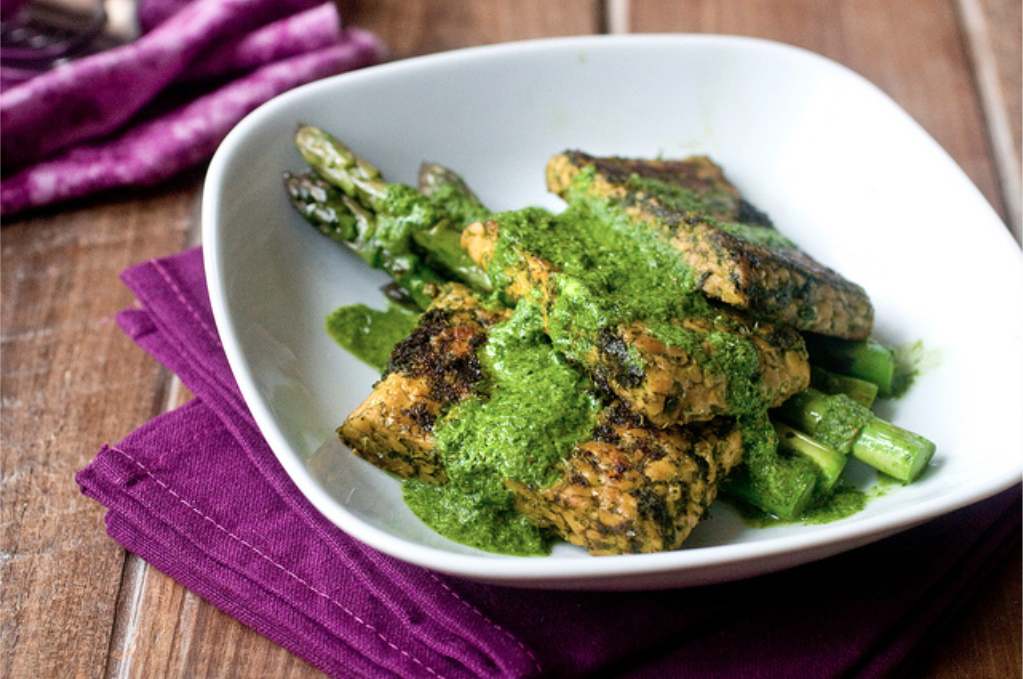 Part of branching out to healthy new foods is creativity, but another part is discovery, exploring healthy traditional foods that have existed for generations. Meet tempeh, a traditional Indonesian soybean cake that is more textured and flavorful than tofu. This recipe with a garlic herb sauce is as simple as it is flavorful.
9. Manchurian Cauliflower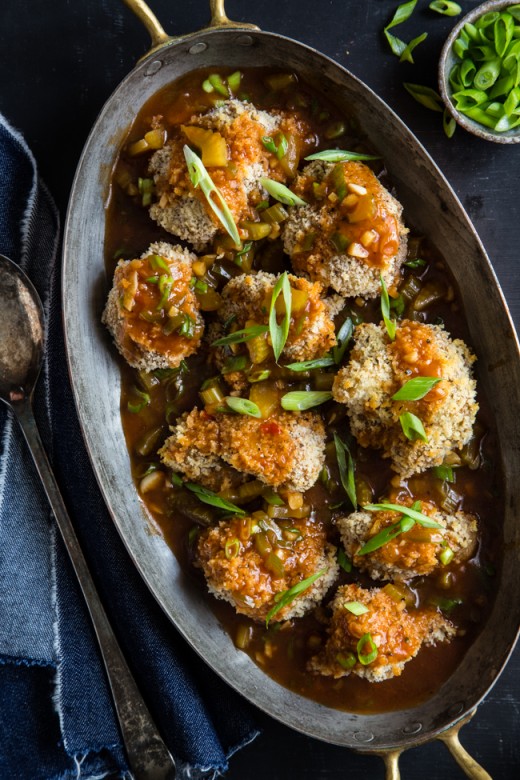 On your quest for satisfying vegetables you will inevitably come across cauliflower, which can step confidently into a starring role as the hearty center of any dish. With a baked vegan buttermilk crust and thickened Manchurian gravy, suddenly you have the decadence of your favorite deep-fried Chinese food, but with only a fraction of the calories.
10. Maple Chocolate Avocado Cream Pie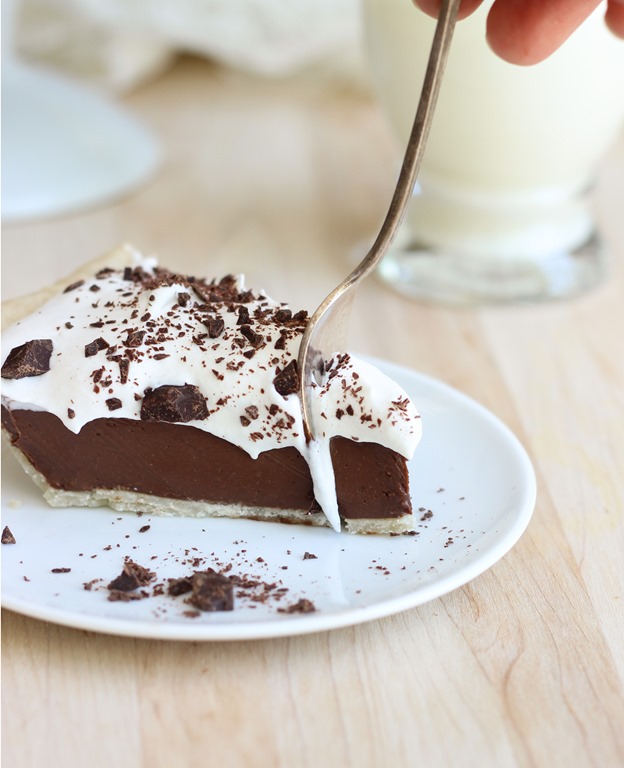 Speaking of decadence, we're not about to miss dessert. This chocolate cream pie is a masterpiece of healthy ingenuity. The recipe is sweetened with natural maple syrup and topped with coconut milk whipped cream, but the real genius is using avocado instead of dairy for the chocolate pudding. If any recipe represents the flexibility and flavors of healthy ingredients, it's this one.
Do you have a favorite healthy recipe? Share your best photos of healthy meals with the hashtag #HealthyFoodPorn to celebrate World Health Day and keep this flavor train rolling.