Last week's Graphic Design Contest challenged users to find inspiration close to the heart, and create postcards for their BFFs (best friends forever). There was no shortage in affirmations of friendship, as users submitted 1,343 entries for the contest.
From photos of besties kickin' back, to philosophical ruminations on what true friendship is about, our users had a myriad of approaches. For some, images said enough, while others decided that some choice words were in order to hammer home their point, using the PicsArt editor to artfully weave them into their images.
In the end, our community voted on the very best, and today we present you with the top 10 BFF postcards.
At the top of the heap this week was this postcard by AEYHM (@aeyhm), which earned 194 votes. These two snapped a selfie in the grass to commemorate their friendship, and written over the photo are the words "A friend in need is a friend indeed".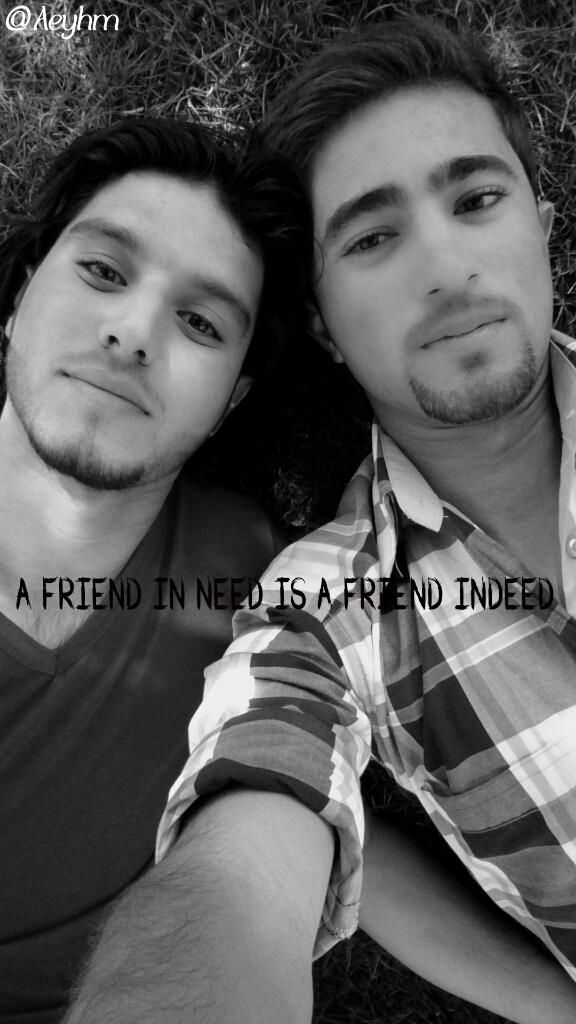 Coming out ahead with a razor thin lead over our third place entry, was this ecstatic group postcard by HJPphotography (@hjpphotography), which finished with 174 votes. The dual photos of friends leaping under a beach sunset was already spectacular, but then HJPphotography's edits seamlessly tied everything together.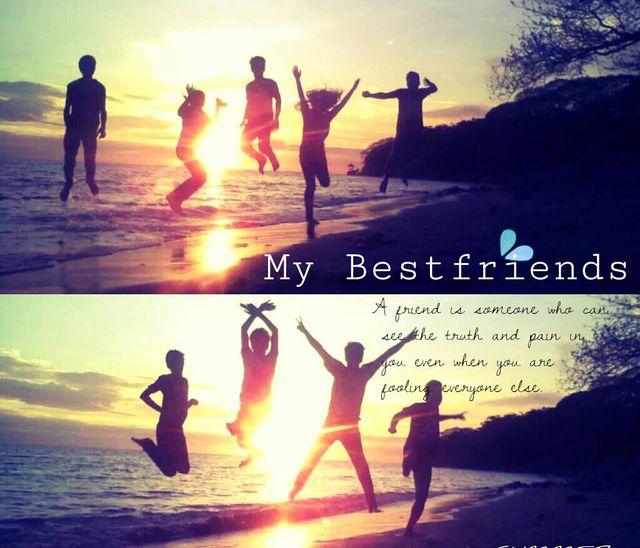 Zwergl0611 (@zwergl0611) finished on the other end of the air tight battle for second place, missing the silver medal by a mere 2 votes with a final tally of 172. Her postcard was possibly the most traditional of the top three, with a postage themed frame and a textured paper look.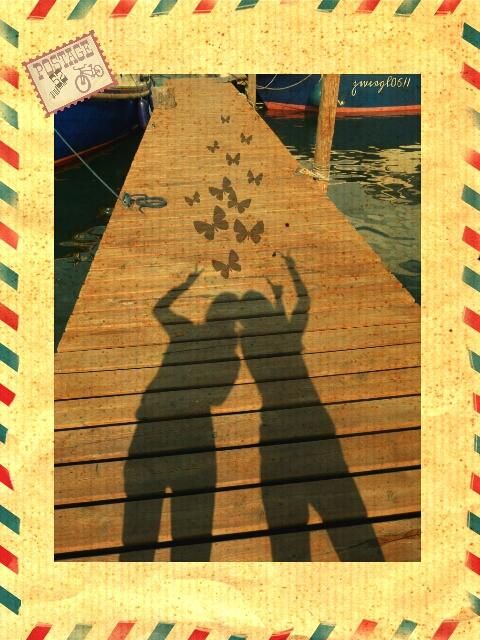 Our Jury's Pick of the best postcard outside of the top 10 was the handiwork of Akshay (@da_aki). From the easy-going campfire scene to the bokeh lighting effects, all underscored by a quote, this was a perfect card.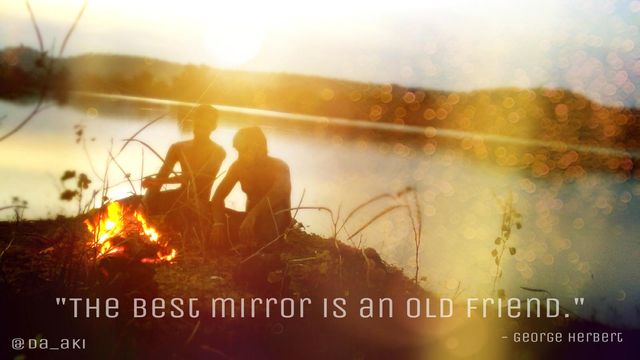 Don't miss the rest of this week's winning postcards below. Like every friendship, each one of them was unique, offering its own special something to the week's contest.
As you saw above, this week's contest came down to a difference of 2 votes, so you never know when you might be casting the deciding vote. Thanks for participating and voting in the BFF Postcard Challenge.
To help decide one of our other contests, go over to our contest section where our Smile Weekend Art Project and Dreamland Drawing Challenge will be open for voting for just a few more days.