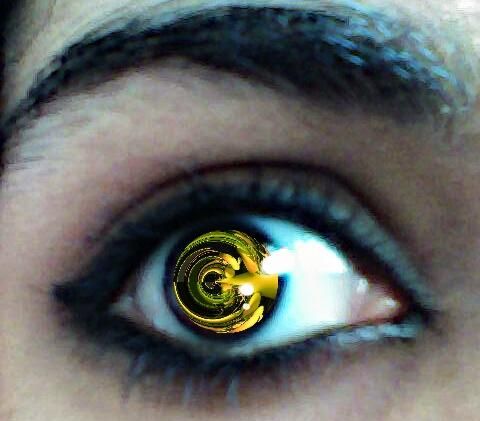 The top 10 photos for the Cylinder Effect WAP have been selected. Users spent the weekend experimenting with PicsArt's Cylinder Mirror effect, twisting their images into unique works of kaleidoscopic art. Over 1554 photos were submitted in total, but only the very best made the top 10.
Park Dobi (@parkdobi) won top honors, accumulating 687 votes for his surreal close up of an eye, with the effect applied to transform the iris into a swirling twister.
Natali GoldGreen(@nataligoldgreen) won second place with 581 votes. Her photo was among the most creative, specifically the way she used the swirling effect to give the impression that her portrait is melting along the edges as if circling a drain.
Third place went to Annie(@anni-j03), earning 502 votes. Her entry was the most unique in the sense that she applied the effect to create an entirely new image, in this case a clover. The patterns and colors that constitute the clover and its backdrop are interwoven beautifully to look almost like an oriental carpet or tapestry from India.
The results from the weekend were wonderfully experimental and diverse. Check out the rest of the winners below and, as always, thanks to every one who participated!