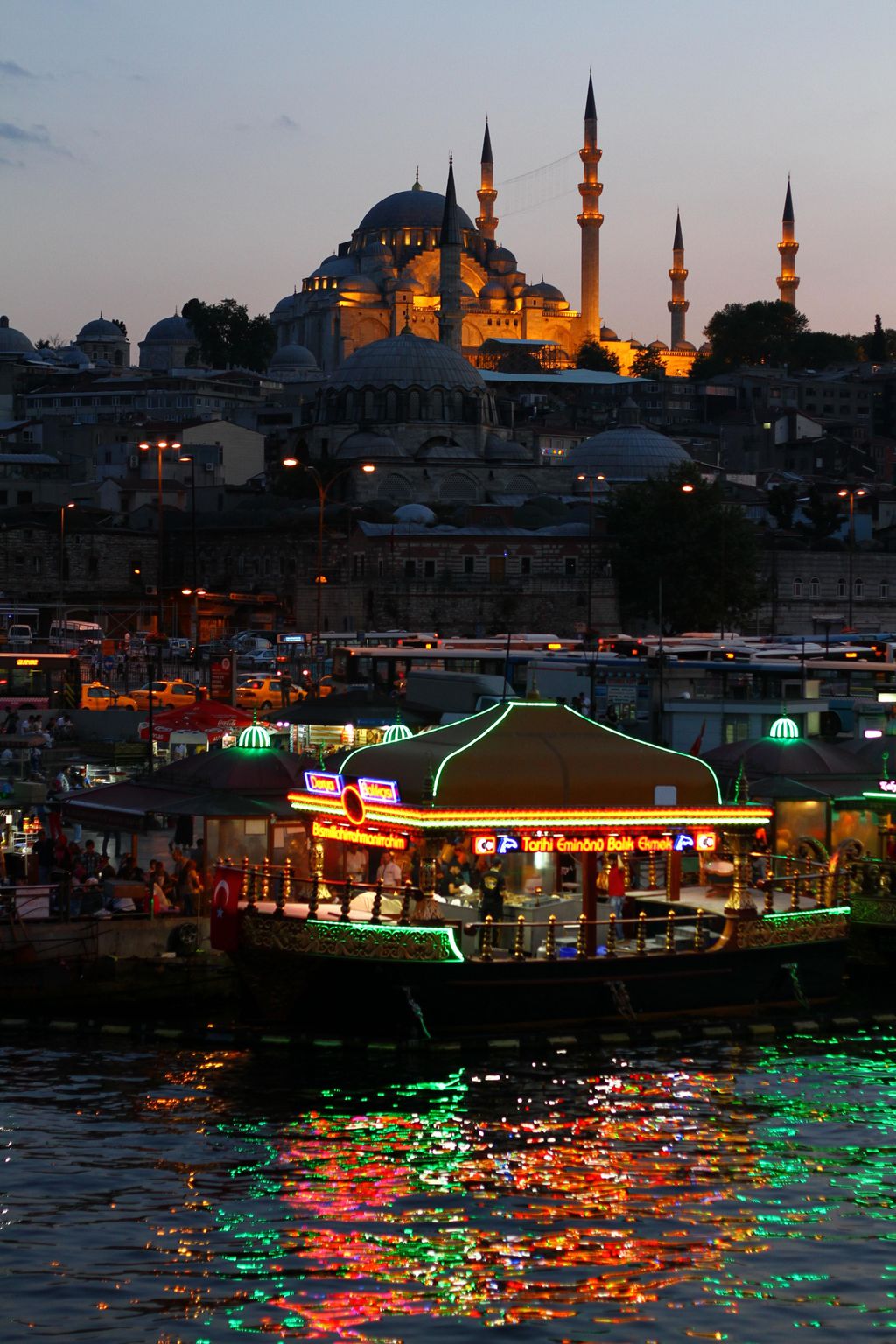 Stefano Costa (@stefanocosta)
Istanbul is an ancient metropolis where East has been meeting West for thousands of years, and this guide will take you through the 11 keys to unlocking its secrets. This is everything you need to know before you go.
Historic mosques, palaces, and churches punctuate a landscape of fragrant narrow alleys, chaotic bazaars(markets), peaceful tea gardens, luxurious townhouses, and claustrophobic nargile(hookah/Shisha) bars. All of this scattered throughout eclectic districts that straddle the Bosphorus strait, a waterway that makes up the border of Europe and Asia.
Before setting foot in Istanbul, it's important to know a bit about its storied past. The city began as the Ancient Greek city of Byzantium in 600 BC. A thousand years later it was renamed Constantinople after Emperor Constantine brought it into the fold of the Holy Roman Empire. A thousand later, Constantinople and the Holy Roman Empire fell to the Sultan Mehmed II, entering Turkish Ottoman rule and transitioning into Istanbul.
What makes Istanbul remarkable is how well preserved it is, having kept so much of what was built in all of its lifetimes by changing empires and international swaths of wealthy merchants. This city is a collection of treasures built upon treasures.
Unlock this city's secrets and follow our 11 keys to Istanbul below, aided by the photos of talented PicsArtists in our community.
1.The Bosphorous Strait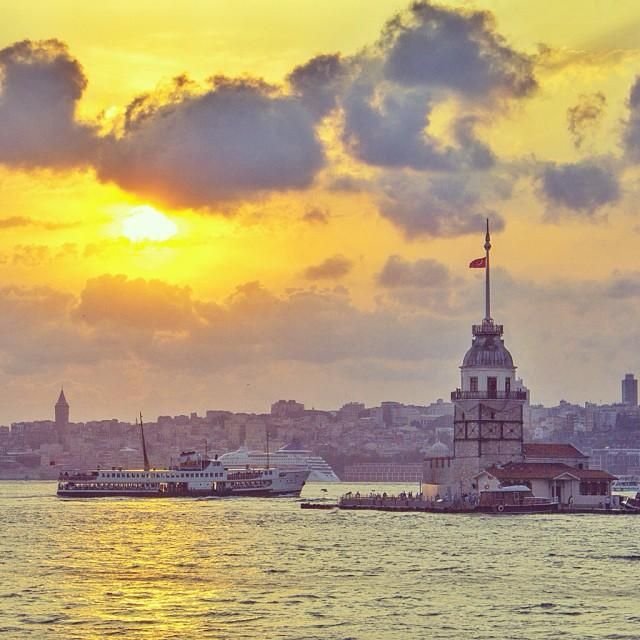 oropelii (@oropelii)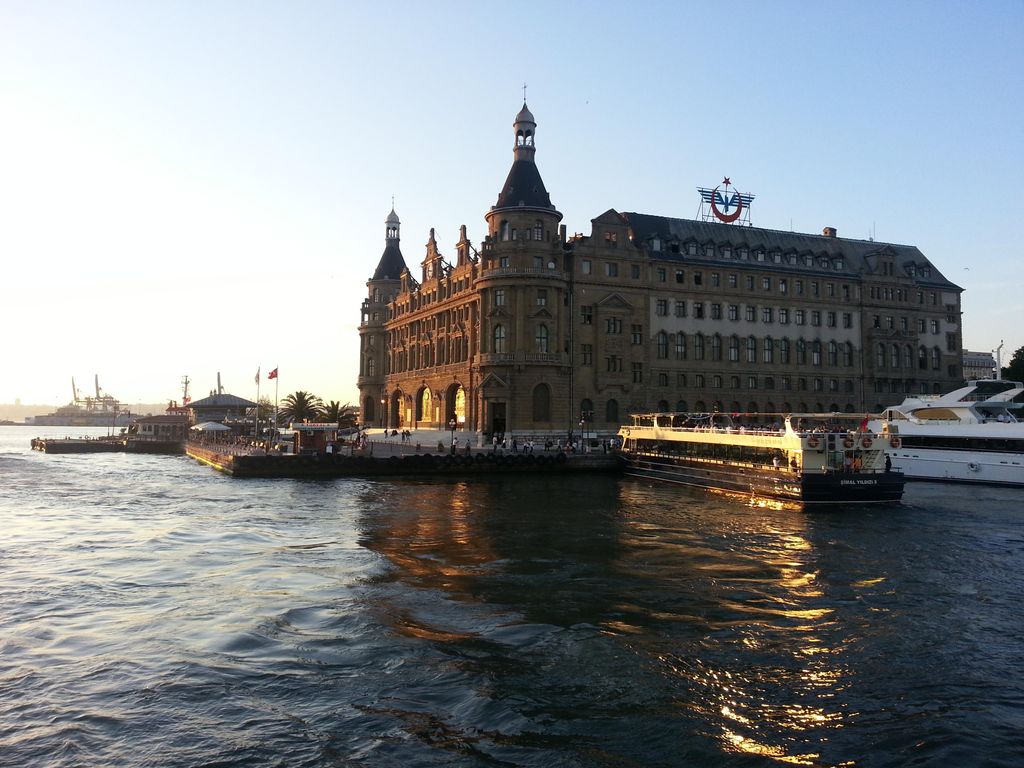 pinar erkaya (@pinare)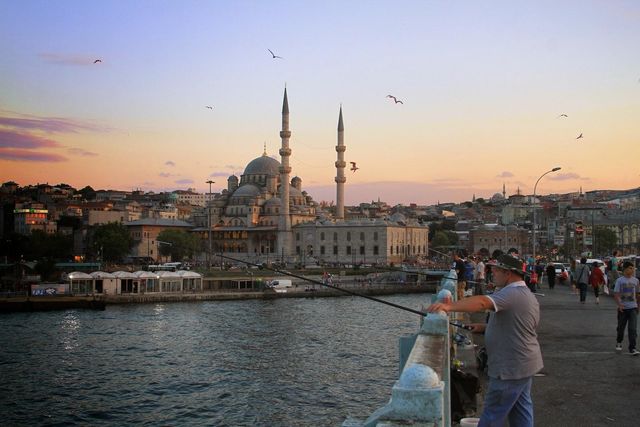 Stefano Costa (@stefanocosta)
The Bosphorus Strait is a waterway that separates the continents of Europe and Asia, but Istanbul straddles its banks on both sides, with half the city in each continent. Within its waters, are several iconic treasures. In the Eastern waters sits Maiden's Tower (top), built in 1110 by a Byzantine Emperor. Just 10 minutes South is Haydarpaşa Terminal (middle), the glorious late Ottoman train station. Back on the European bank, you can find the majestic Ortakoy Mosque (bottom).
2. The Golden Horn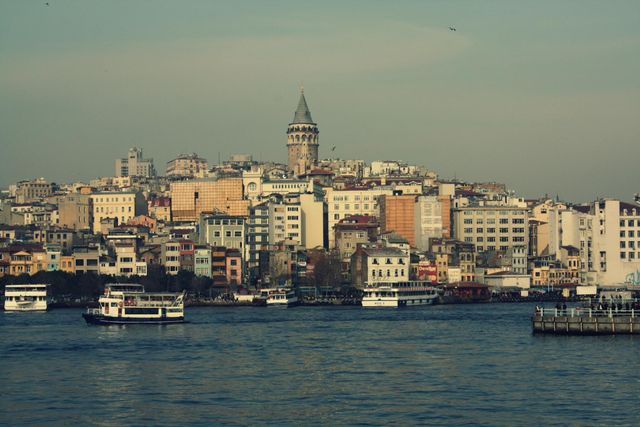 Ahmet Can KARA (@ahmetcankara)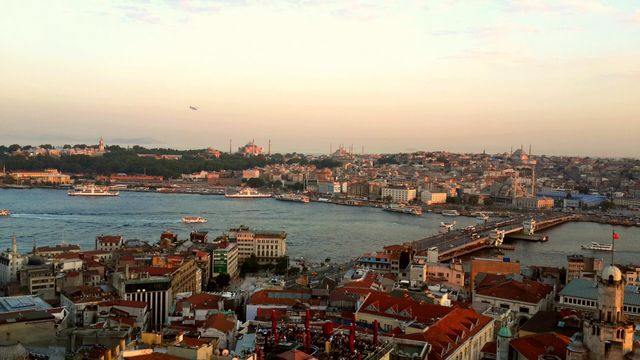 İlkin Babayiğit (@ilkinbabayigi)
The Golden Horn is an inlet waterway that shoots off the East of the Bosphorus. It separates two of Istanbul's Oldest neighborhoods, Fatih(aka Old City) and Beyoglu. In the Photos above, the top shot faces North across the Golden Horn to Beyoglu, while the Bottom Shop faces South Towards Old City.
3. Sultan Ahmed Mosque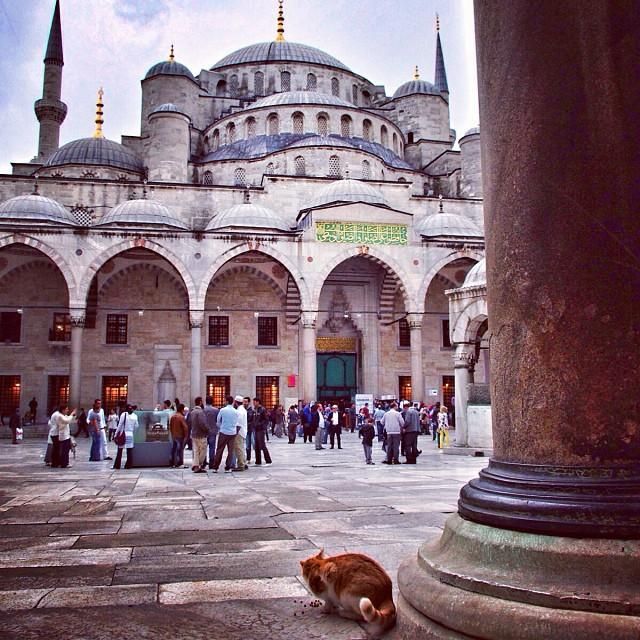 oropelii (@oropelii)
Kanae.A (@kanae)
Few monuments or structures in Istanbul rival the Sultan Ahmed Mosque in grandeur. Known affectionately as the Blue Mosque, for the blue Iznik tiles that cover its interior, the mosque's nine domes and six minarets cut quite a profile at the center of the Old City, on the European side of the river. It was completed in 1616 during a period of long peace by the Sultan Ahmet I, who built the mosque on the site of a former Byzantine palace.
4. Grand Bazaar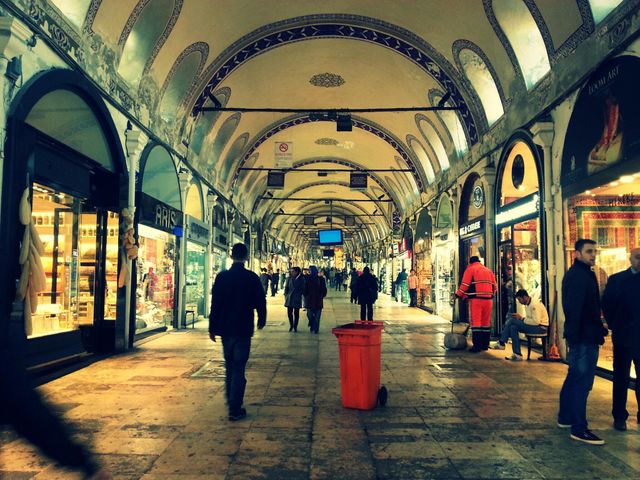 A-li Gamon (@aligax)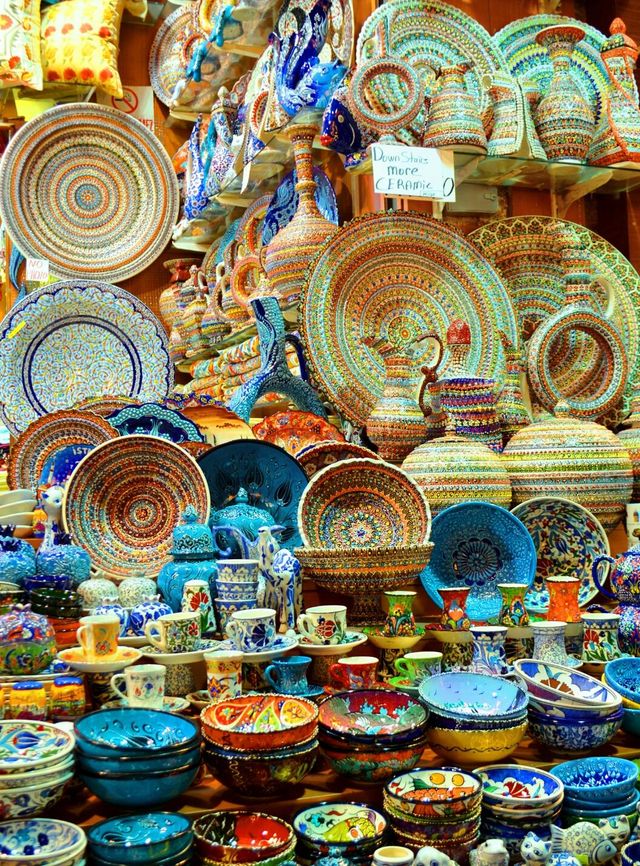 Hanan (@2na2na)
If you are hunting for treasure, the Grand Bazaar in the heart of the Old City has been attracting patrons for centuries. Equally colorful and chaotic, the Grand Bazaar is a labyrinth of shops peddling just about everything you could think of and more: spices, leather works, ceramics, animal parts, rugs, jewelry, vegetables, and it goes on and on. The bazaar actually began as a small warehouse in 1461, but traders added stalls and hitched their wagons onto the edges over the years expanding it into what it is today. Get lost in this ancient marketplace, and try your hand at the equally ancient art of haggling.
5. Topkapi Palace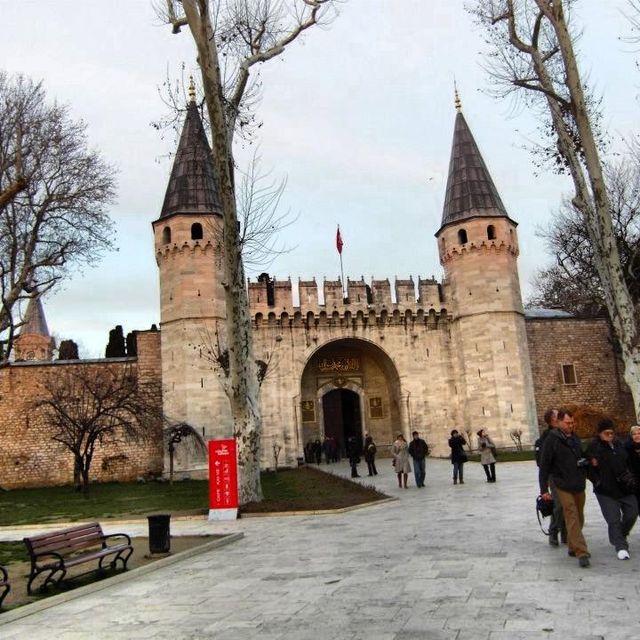 Ercan Leyla (@ercanleyla)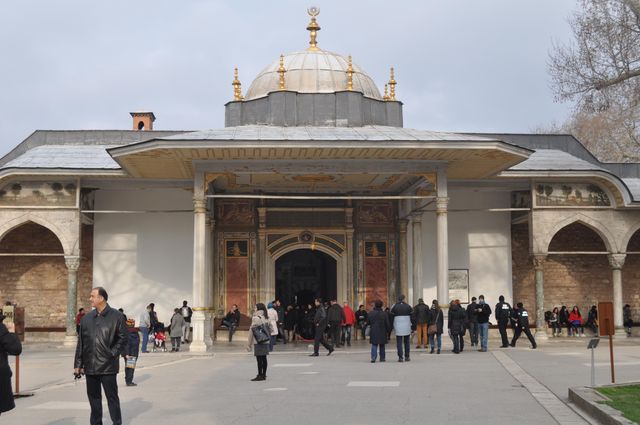 Yunus Başaranol (@yunisss14)
Also in Old City, Topkapi is an endless complex of extravagant pavilions, tulip gardens, courtyards, kitchens, royal chambers, and kiosks. Each court was built for different purposes, from council meetings on ruling the empire, to entertaining to guests and housing the Sultan's many wives.
Constructed in the 15th century, the Ottoman Sultans lived out their reigns in Topkapi up until the 19th century. As beautiful as the tile work, courts, and fountains are, however, perhaps the best stuff here are just the endless stories that played out between the palace's fortified walls.
6. Aya Sofya
Beyaa (@tugram)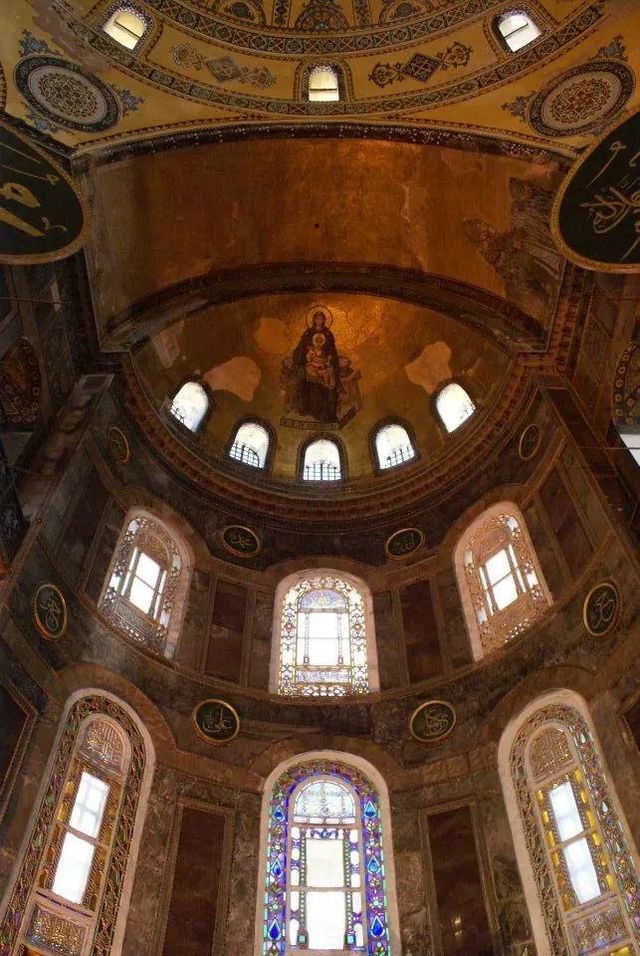 Jokeer (@rodrigeez)
The Aya Sofya mosque is arguably the single most important structure in all of Istanbul, embodying the Byzantine and Ottoman empires in a single building, just a stone's throw from the Blue Mosque. Aya Sofia began as a Byzantine church in 537, hence, it is covered in ancient Christian Mosaics depicting Jesus, Mary, and various saints. The Emperors of Byzantium were crowned on a throne within the church.
When Turkish sultan Mehmed the Conqueror took Constantinople in 1453, he order Aya Sofia converted into a mosque, plastering over the mosaic's and islamic features such as minarets (the towers), a kiosk, and a pulpit. Baths, a library, and medallions with arabic letters were added later.
Aya Sofia was declared museum in 1935, the mosaics were uncovered, and today you can see all of its rich history on its ancient walls.
7. Istiklal Street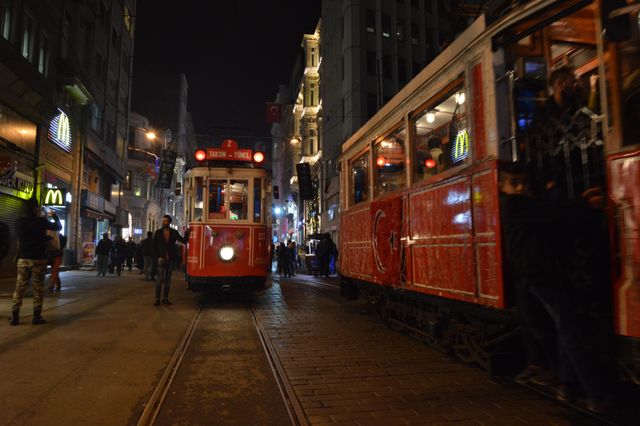 sümeyye aydın (@sumeyyeaydin)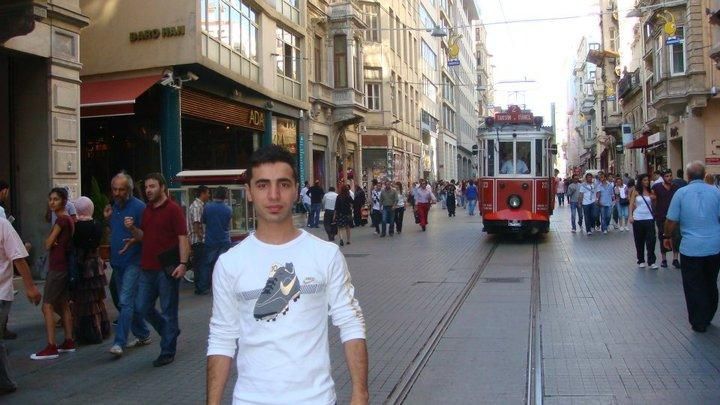 Ahmet Ata (@ahmetata)
The most famous street in all of Istanbul is Istiklal Street, located in Beyogulu, just North of Old City. This central avenue begins at Taksim Square, a buzzing combination of shops, restaurants, and local business that form the the heart of modern Istanbul. Near the middle of the boulevarde are charming tea shops and boutiques, and at the far South is the medieval cobblestoned Galata District, built by Italian merchants in the 13th century. The best way to traverse the length Istiklal Street is by its old fashioned, red-painted tram car.
8. Galata Tower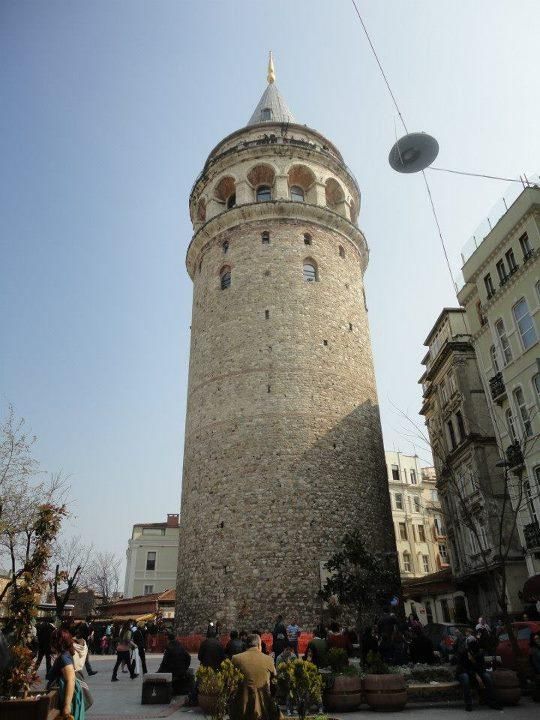 pinar erkaya (@pinare)
Erected in 1348, the medieval Galata Tower is one of the cities most visible and iconic monuments. Built by the same Italian colony that erected the tranquil surrounding neighborhood, the tower has been repurposed throughout the ages, and gone through various renovations. Today there is a nightclub inside, and you can get the best view of the whole city from the top.
9. Fransiz Sokagi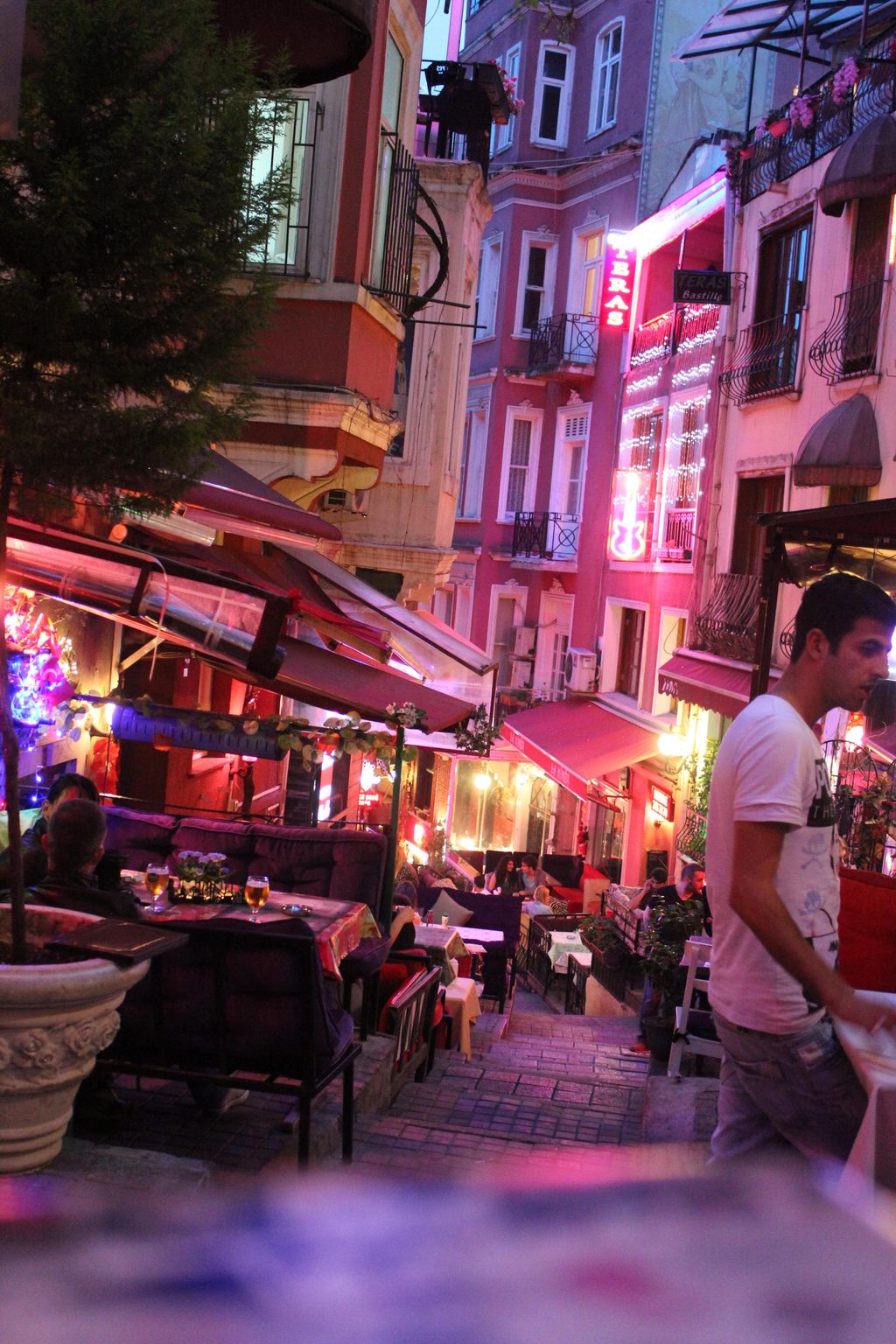 ozge ozdemir (@ozdemrozgee)
While walking down Istiklal, if you turn the right corner, you may be astonished to suddenly find yourself in… Paris? Fransiz Sokagi literally translates to French Street, and as you may have guessed, this is Istanbul's "Little France". Patisseries (pastry shops), terraced cafes, wine bars, boutiques, and fine French dining form a potent cocktail of Romance and charm. Inherited from centuries of French influence, the whole areas was carefully restored by French architects recently to make it pitch perfect.
10. Nargile Bars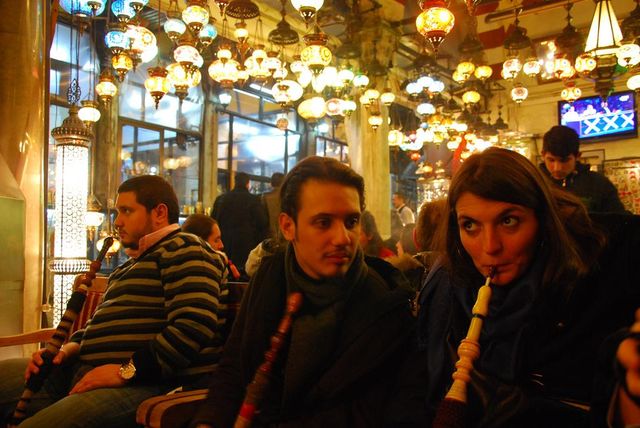 oropelii (@oropelii)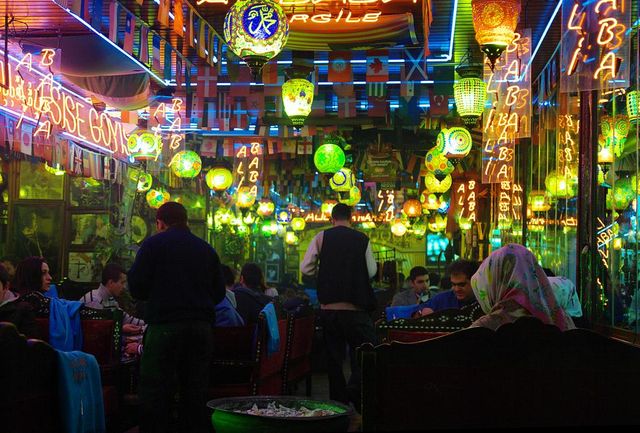 oropelii (@oropelii)
You may know it as Shisha or Hookah, but in Turkey, it's Nargile. Essentially it is a water pipe where Tobacco is heated by hot coals and the smoke is pulled through a glass water chamber. Nargile has been tradition ever since the arrival of American Tobacco in the Old World, as locals gather in cushioned cafes to pass the pipe and discuss the news of the day. Poke your head into one of these places, select a flavor, and don't forget to use the sterile plastic mouthpiece. Order up some Salep as well, a hot and thick drink made of orchid flour that is a local staple.
11. Outer Neighborhoods
Spanning a thousand years of history, two empires and two continents, Istanbul has had lots of time, wealth, and space to develop its share of special neighborhoods. You won't be able to catch them all, but here are a few that are definitely worth your while.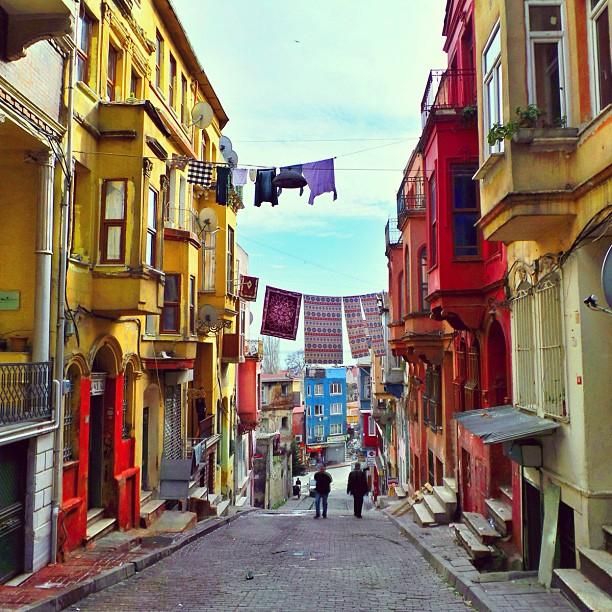 oropelii (@oropelii)
Balat(above) was once the wealthy and historic Jewish quarters, complete with synagogues and beautiful townhouses. Most of the locals emigrated after the founding of Israel, but its charm, though withered, has remained.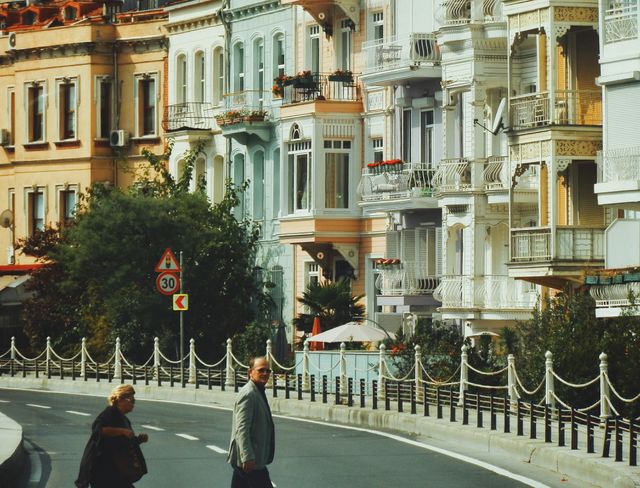 Alp Peker (@alpqwerty)
Arnavutköy was once upon a time a greek fishing village, but is today a picturesque maze of seaside mansions and narrow streets.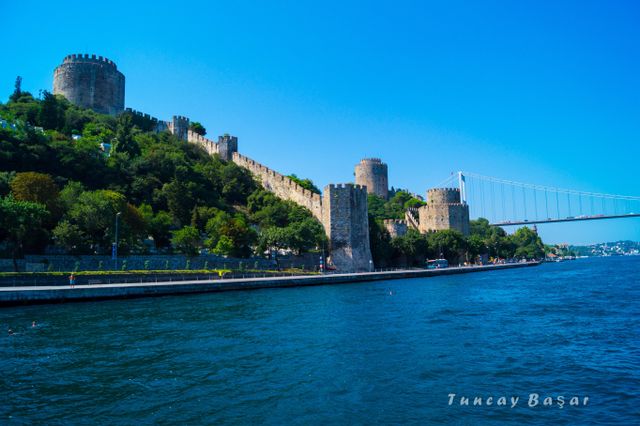 Tuncay Basar (@tncyba)
The Rumeli Fortress is not just an impressive landmark, but it is surrounded by a charming neighborhood, rife with fish restaurants and tea gardens.