In the heart of the Caucasus, where Europe, Asia, and the Middle East intersect, is the small country of Armenia, an ancient land and people at a historical crossroads.
The churches and fortresses you'll find in Armenia's mountainous landscapes exude a mystical and ancient beauty rooted in the very beginnings of history. However, for the first time in many years, the story of Armenia is more about today than yesterday. This is a country rediscovering its vitality after years under Soviet paralysis. The excitement of new beginnings and modernization are tangible everywhere you go in the country.
The youth are as warm-hearted and intense as their grandparents, but with a new optimistic energy that seems to be exploding from everywhere in the form of musical movements, artistic hangouts, energetic nightlife, and new businesses popping up on every corner.
There has never been a better time to visit Armenia than now. So to prepare you for your visit, we've gathered 12 essential experiences that are must sees. With each one, we have photos from our users to help guide you along the way.
1. Yerevan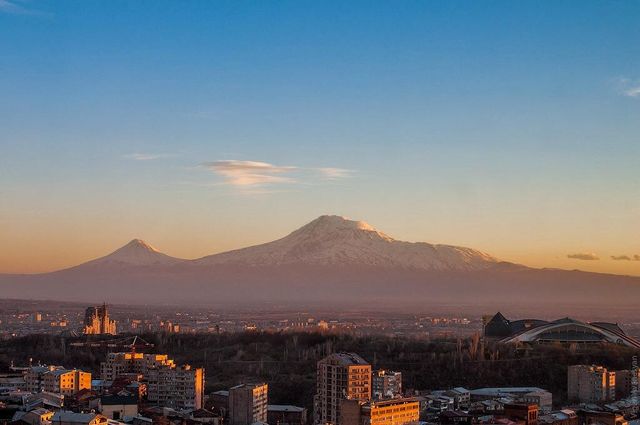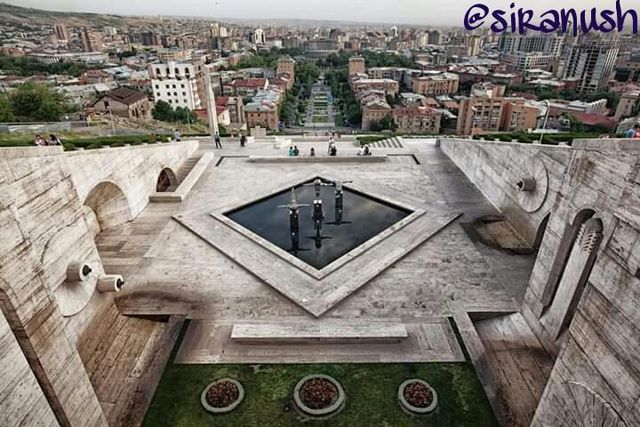 Photos by @vigen and @siranush
Armenia's capital Yerevan is a small city with a lot of personality, serving as a perfect analogy for the country. The best time to visit Yerevan is during the summer when the city is warm and green, and the parks are buzzing with outdoor cafes. For the arts, check out the famous Opera House, the National Gallery of Armenia, and Matenadaran, an exquisite repository of ancient manuscripts. Nightlife in Yerevan often involves going down a small unassuming staircase and finding yourself in an exotic party den with locals and world travelers taking to the tabletops to dance. Looming over the city is Mount Ararat, which despite being in Turkey, serves as the iconic national symbol of Armenia and never fails to inspire awe on a clear day.
2. Khor Virap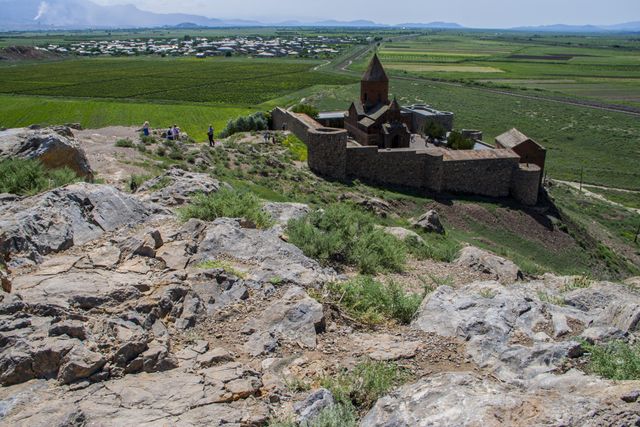 Photo by @stelinanikol
Khor Virap is one of the most important religious sites in the whole of Armenia, seated in the Ararat Plain near the Turkish border. It's here where King Tiridates III imprisoned St. Gregory the Illuminator in a pit for his Christian beliefs for 12 years. In 301 AD, Tiridates spoke to St. Gregory after falling ill and converted to Christianity. This is how Armenia became the first country ever to adopt Christianity as a state religion. When you visit Khor Virap, you can descend into the pit where St. Gregory was imprisoned over 1,700 years ago.
3. Lake Sevan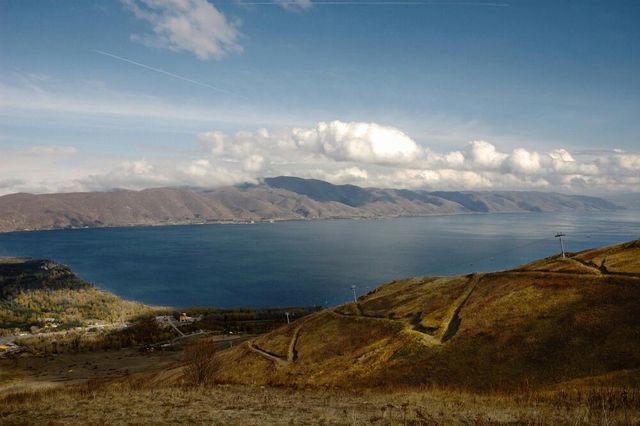 Photo by @ops_lilya
Armenian may be landlocked, but the massive Lake Sevan graciously steps into the role of a coastal vacation spot. At 35 miles wide and 50 miles in length and surrounded by pastoral mountains and teeming with fishes, crayfish, and local birds, Lake Sevan is a sprawling and pristine slice of natural landscape. Its pebbled beaches are ideal in the summer months, and the 9th century Sevanavank church cuts quite a figure atop a small hilly inlet over the lake.
4. Tatev Monastery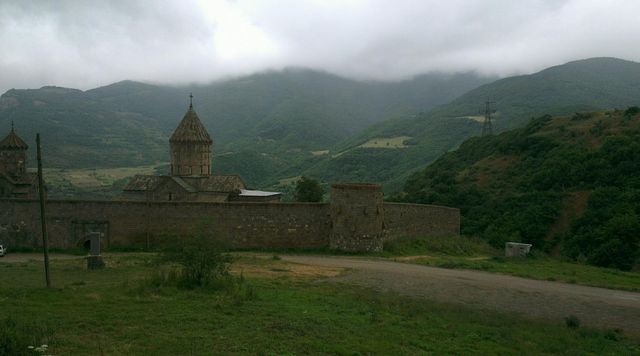 Photo by @shogerr
One of the most beautiful historical jewels in all of Armenia is Tatev Monastery, overlooking a gorge in the green hills of Southeastern Armenia. Although the first church built at Tatev was in the fourth century, the complex really developed during the 9th century. It served as an important medieval university where science, religion, and philosophy were all taught. You can get to Tatev by hitching a ride on the world's longest non-stop double-track cable car called the Wings of Tatev.
5. Garni Temple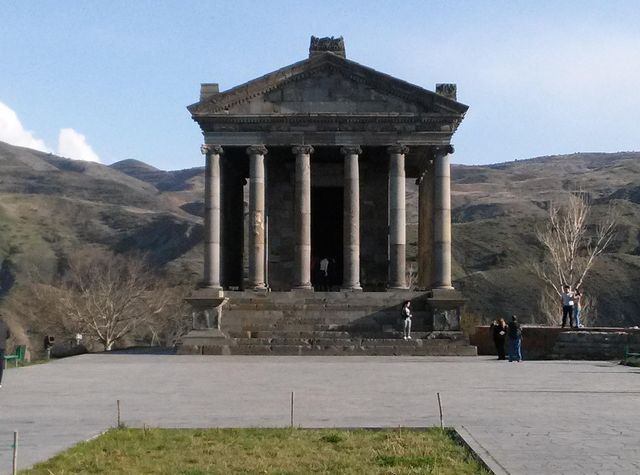 Photo by @translator82
As the most famous symbol of pre-Christian Armenia, historians say Garni Temple was probably built in the first century AD by the Armenian King Tiridates I to the sun god of Mithra. The temple is partially a reconstruction, after a 19th-century earthquake destroyed most of the original structure.
6. Vineyards of Armavir, Ararat, and Vayots Dzor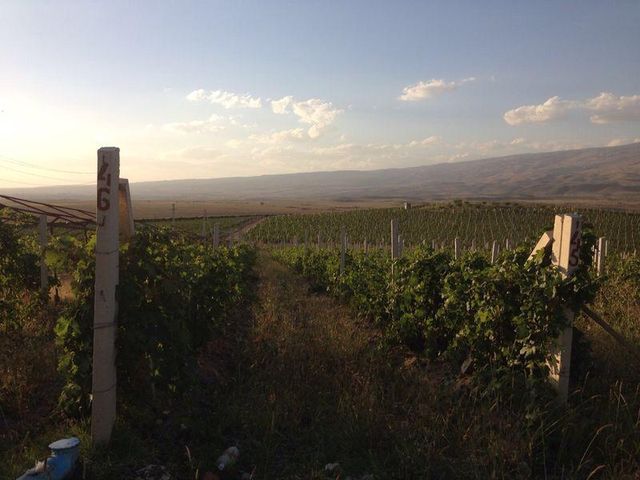 Photo by @mark-garg
Armenia is one of the oldest wine producing regions on Earth. The earliest known winery was found in an Armenian cave near the southern village of Areni, and even the ancient Greeks remarked about Armenian wine in their writings. Wine culture has thrived to this day, and there are many vineyards throughout the regions of Armavir, Ararat, and Vayots Dzor.
7. Dilijan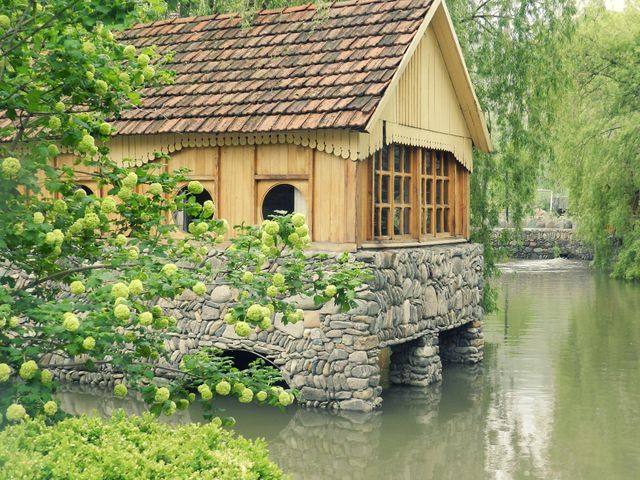 Photo by @ani2
Dilijan is in Armenia's thickly forested northeast and often referred as Armenian Switzerland. Dilijan National Park is a joy for hiking, and the town of Dilijan itself has retained a gorgeous and distinct Armenian architectural style marked by flourishes of beautifully crafted woodwork.
8. Amberd Fortress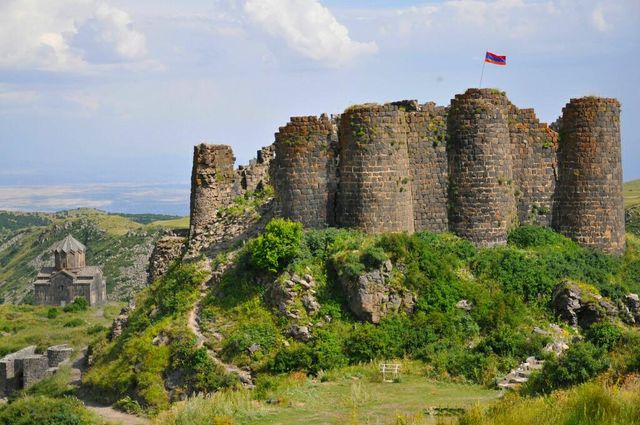 Photo by @allegra_pa
Amberd Fortress is a truly breathtaking and special remnant of the ancient world. At over 7,000 feet above sea level on the slopes of Mount Aragats, Amberd is called the "fortress in the clouds." Though built in the 7th century, the site has been active since the stone age.
9. Carahunge "Armenian Stonehenge"
Photo by @translator82
A mysterious collection of ancient stones erected by prehistoric man, Carahunge is commonly known as the Armenian Stonehenge. These 223 stones that weigh up to 10 tons were mysteriously erected in circles and rows thousands of years ago. No one knows for sure what they signify, but the biggest mystery may be how these massive stones were moved at all.
10. Etchmiadzin Cathedral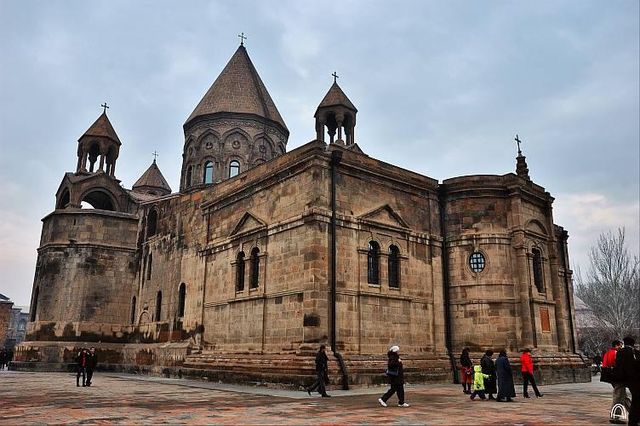 Photo by @ops_lilya
As the mother church of Armenia, Etchmiadzin is considered the first cathedral ever built in the world. St. Gregory the Illuminator built the church sometime between 301 and 303 AD after King Tiridates III adopted Christianity as the country's state religion.
11. Armenian Cuisine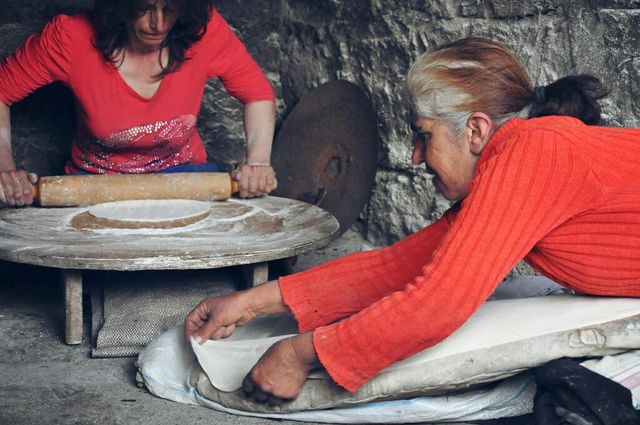 Photo by @allegra_pa
Armenian cuisine consists of a delicious mix of oriental and Mediterranean influences. For a long time, people cooked Armenian cuisine mostly at home, but Armenians have since embraced restaurant culture. Barbecue pork or lamb known as Khorovats is a staple best eaten in a soft wrap of lavash bread, and Armenian chefs can cook eggplant in ways that will have you savoring every bite. And don't forget to try dolma, grape leaves and vegetables stuffed with rice and meat mixtures.
12. Genocide Memorial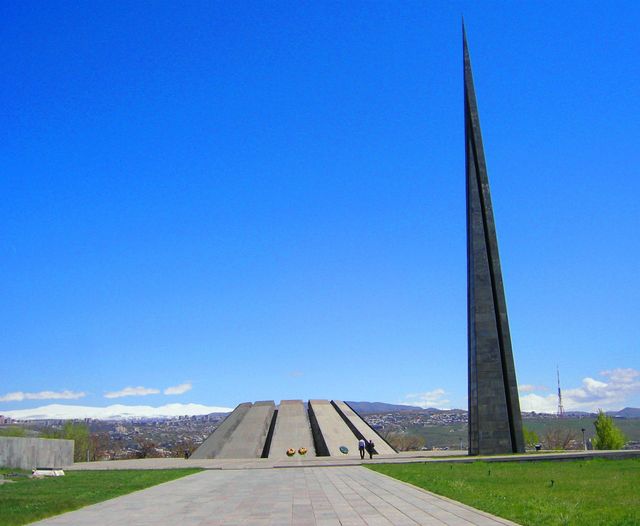 Photo by @meri-karapetyan-3
Back in Yerevan, one of the most important monuments to visit is the Genocide Memorial, which commemorates the first genocide of the 20th century when 1.5 million Armenians lost their lives under a hostile Ottoman regime. This April marks the 100th anniversary of the genocide. Today, an eternal flame burns at the center of the memorial, symbolizing the resilience and survival of the Armenian people.