Halloween is right around the corner and we're getting into the spirit! Even if you're not somewhere that celebrates Halloween, consider this your invitation to celebrate this spooky time of year with the PicsArt community! Just like special effects in a movie, you can use PicsArt this Halloween season to transform you and your surroundings into creepy works of art. Costume contests don't only happen in-person, you know. 😉
We wanted to use this Weekly Community Update to show you where you can find the creepiest assets within PicsArt to help you make your next, seasonally-appropriate, profile picture! Below you'll find three new tutorials to try out ahead of next week's spooky and scary WAP, DC, and GD Contests (PS. That's a hint…).
Be sure to share your creations with #Halloween!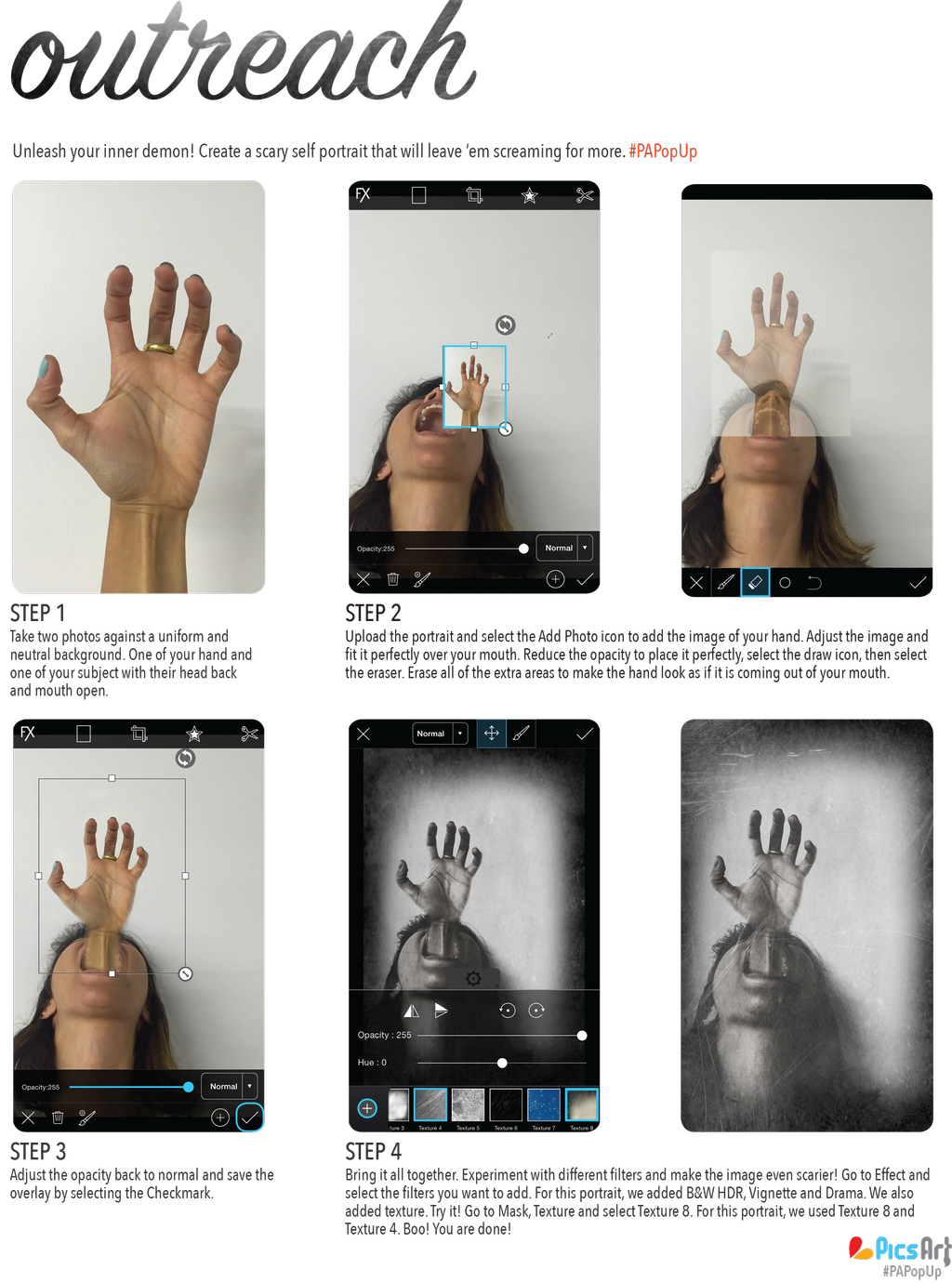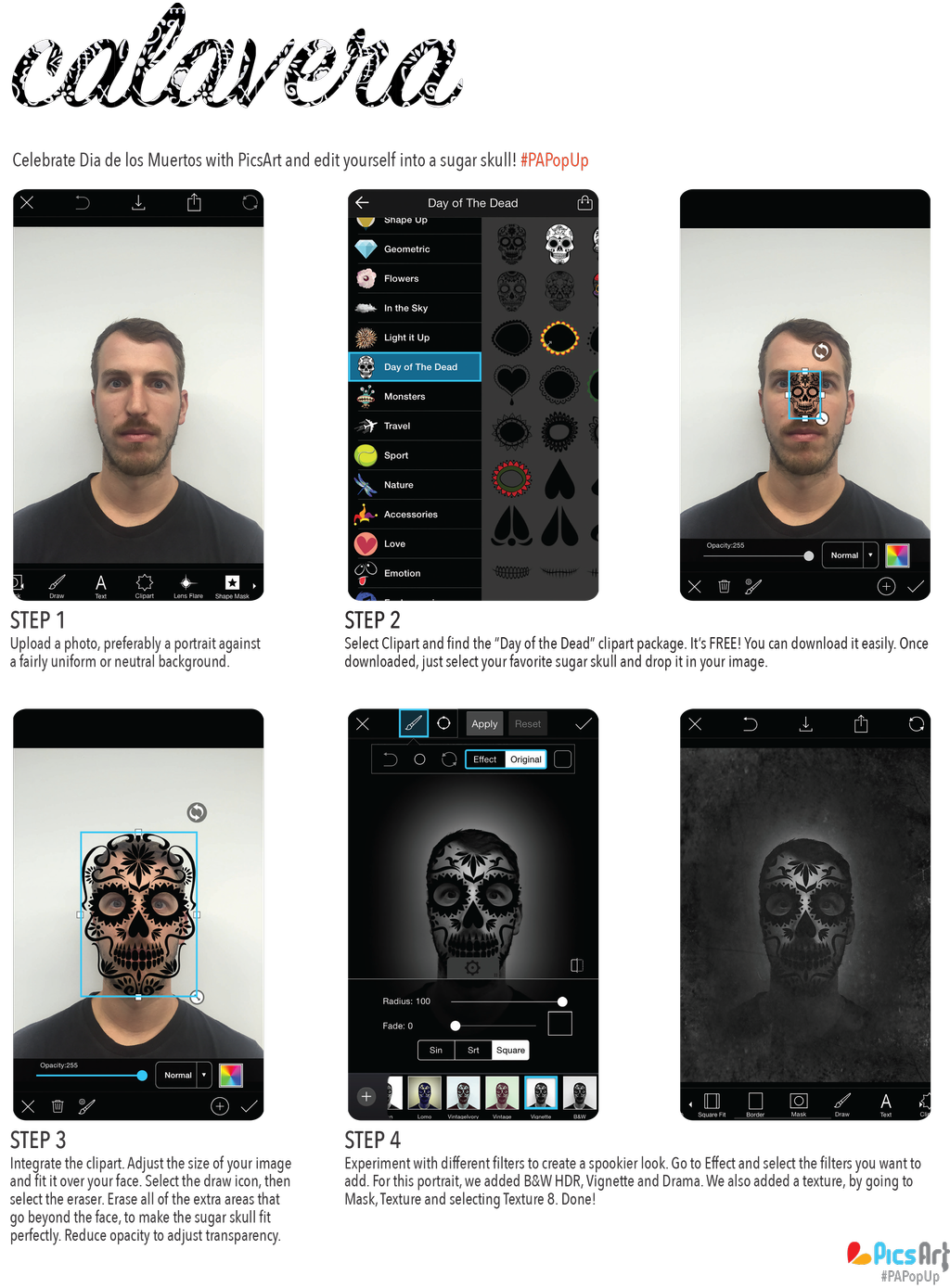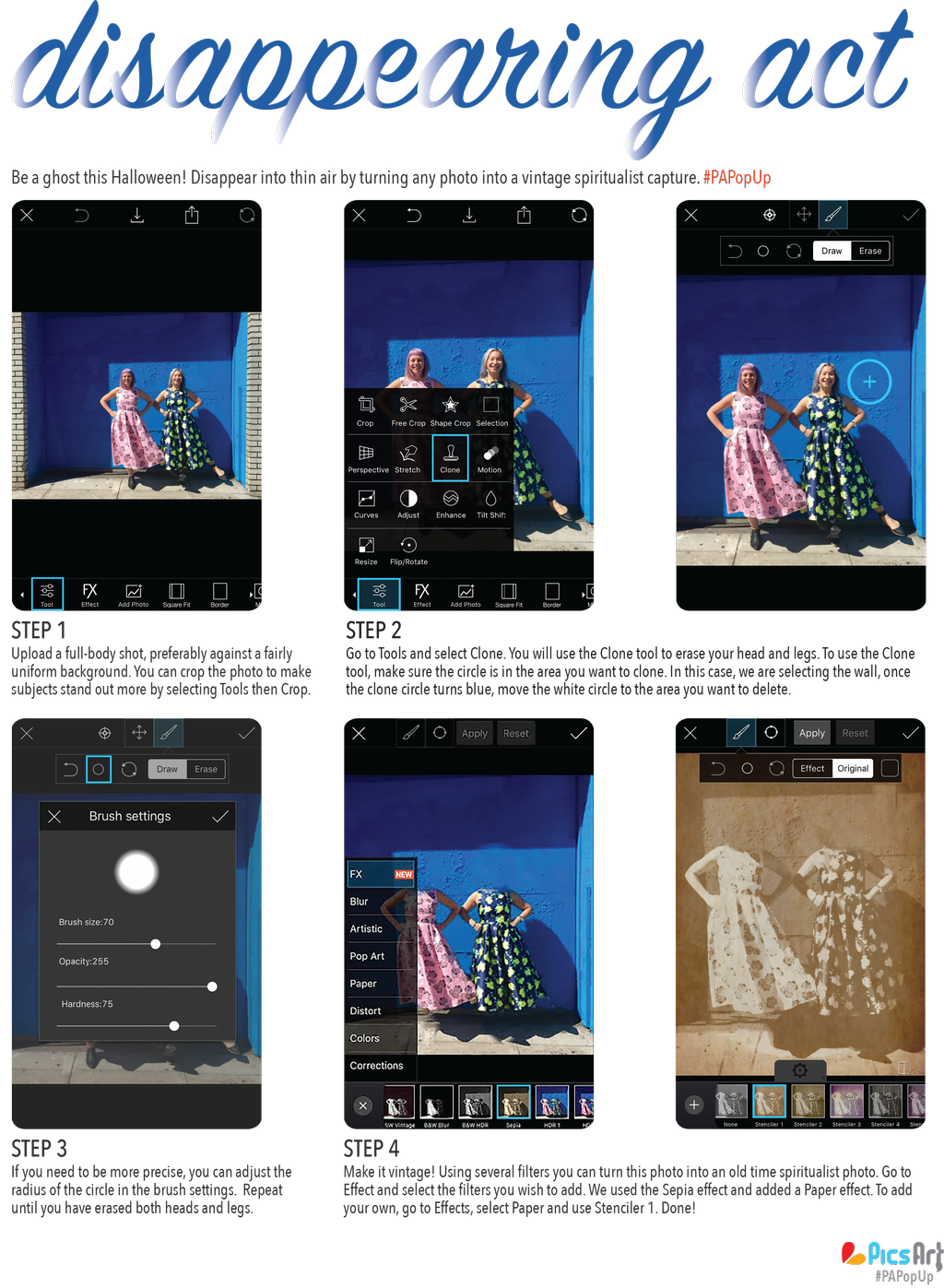 Don't forget to check out the PicsArt Shop in-app either! We've got a few new creepy and crawly Clipart Packages for you. Specifically, we have a full set of 'Day of the Day Masks' and a batch otherworldly 'After Dark' images.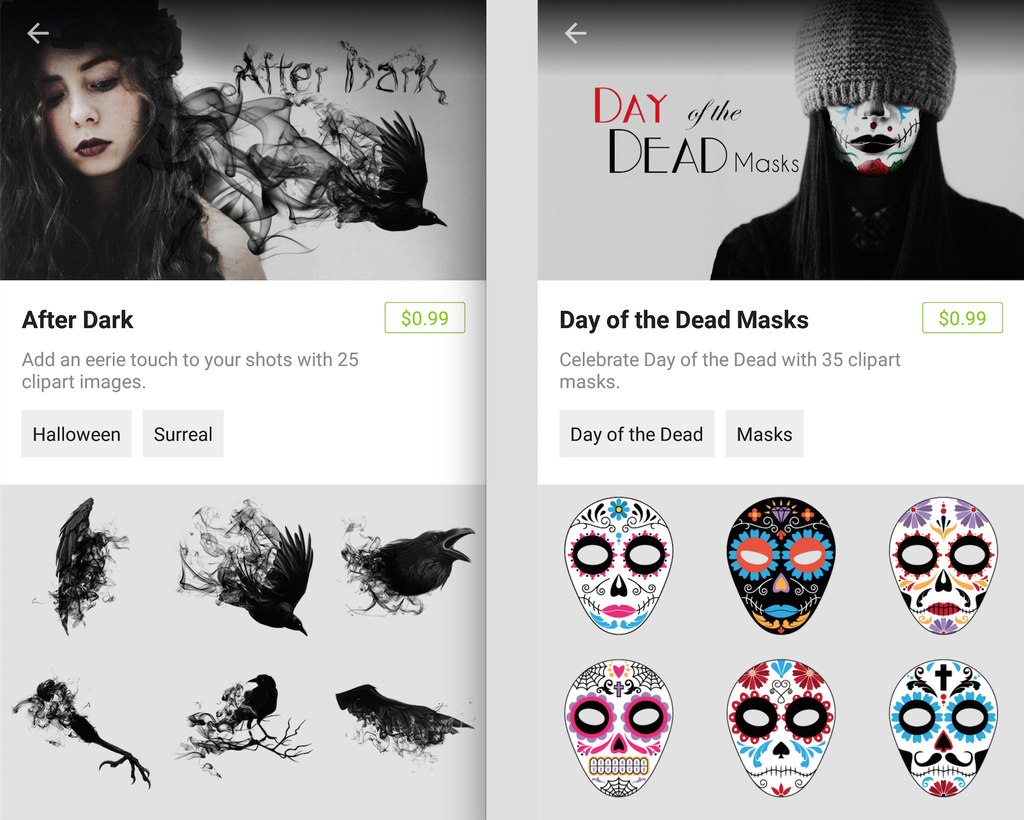 That's all for this week! See you next week, just in time for the spookiest time of the year.
-Carter