Oh, Barbara. You've come a long way from your small-town upbringing in the fictional town of Willow, Wisconsin. And in light of recent events, it seems this world-famous doll has come a long way from her 1965 starvation-promoting collector's edition, Slumber Party Barbie, who came replete with a scale permanently set to 110 pounds and a weight-loss book that had but one rule: "DON'T EAT!"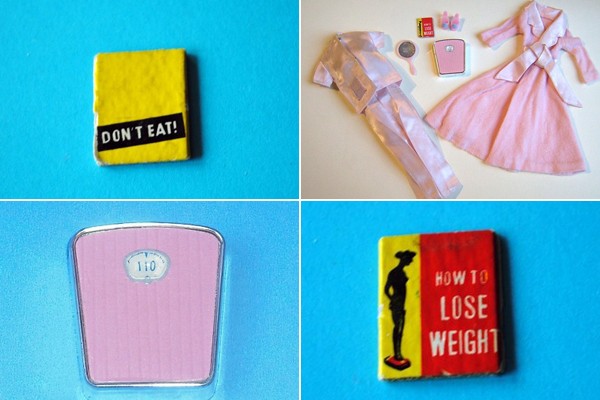 Recently, however, Mattel's famous toy doll Barbie has gotten a makeover and it's one that's several steps (and waist sizes) in the right direction. The latest collection of Barbies has finally taken the years of criticism over the doll's unrealistic proportions into account. The new line of Barbies will include 33 models in a range of skin tones, hair and eye colors and body types ('Original', 'Tall', 'Petite', and 'Curvy'), to reflect and celebrate the variety of shapes and sizes that real women come in.
According to the head of the Barbie brand, Evelyn Mazzocco, that's always been Barbie's mission.
Our brand represents female empowerment. It's about choices. Barbie had careers at a time when women were restricted to being just housewives. Ironically, our critics are the very people who should embrace us.
And that may actually be true to some extent. Barbie has got a pretty intense CV. Since her initial release in 1959, the world has witnessed her in over over 130 careers, ranging from astronaut to President of the United States. And we've got to give Mattel's designers some credit for their (shall we call it) inventiveness in this regard. Here are five of Barbie's quirky careers that you probably never knew existed.
1. Poop n' Scoop Barbie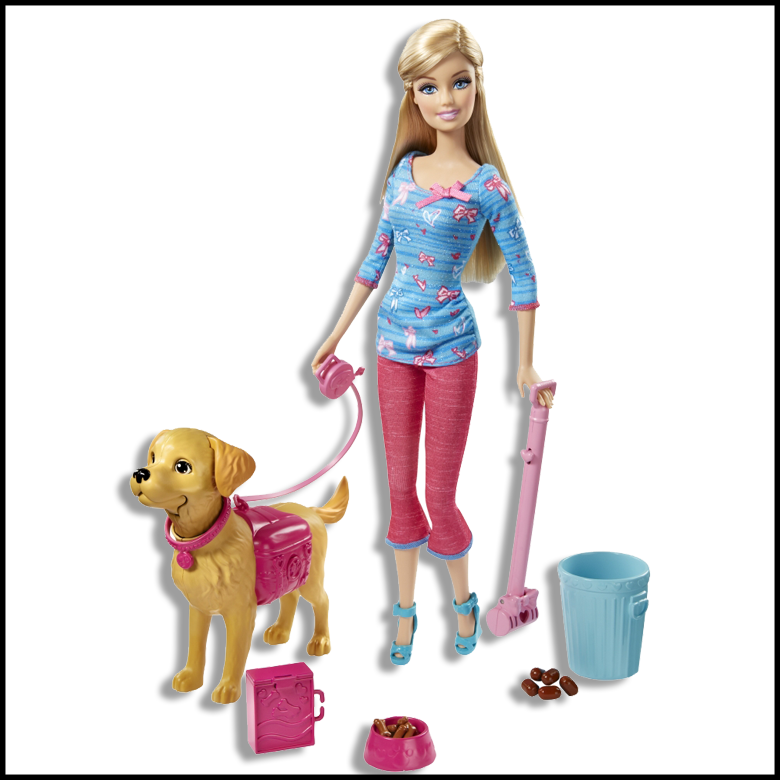 This dog-walking, potty-training Barbie doll was released in 2014 and takes an unexpected turn in comparison to some of Barbie's more glamorous career paths. While its intentions (allowing children to experience the joys of picking up dog poop at a young age) where noble, unfortunately, this doll's success was short-lived, as Mattel performed a formal recall of the over half a million dolls that were in circulation after receiving reports of children swallowing the small pellets of fake K-9 waste. After all is said and done, at least we still have this commercial.
2. Canadian Mountie Barbie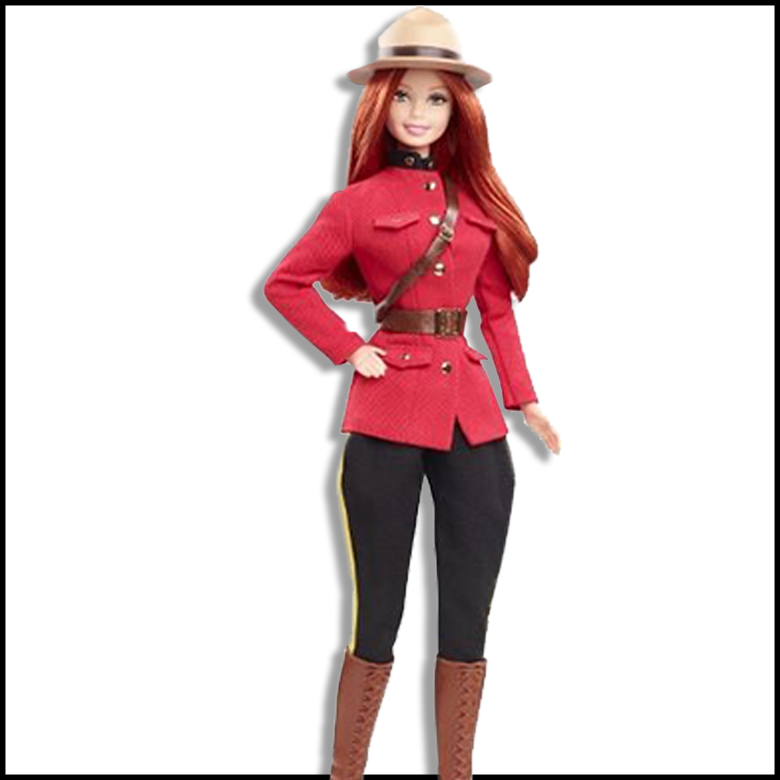 In 2013, Mattel paired up with the Royal Canadian Mountain Police to create the limited edition Barbie doll that would continue their "Dolls of the World" collection. What resulted is the Mountie doll, which according to the RCMP Heritage Centre, sold "like hotcakes." The doll received some flack from female members of the police force who filed a lawsuit for sexual harassment from their male colleagues. As one former officer noted, "Her hair's not even regulation."
3. McDonald's Cashier Barbie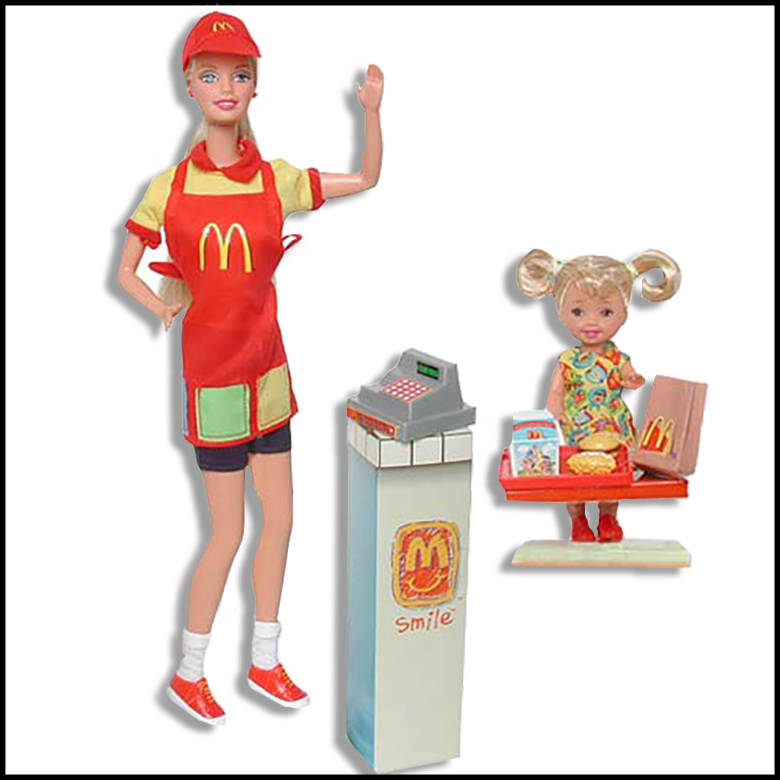 This 1983 limited edition Barbie is a fearless burger flipper for one of the world's largest chains of fast food restaurants. And that's all there is to say about that.
4. Rappin' Rockin Barbie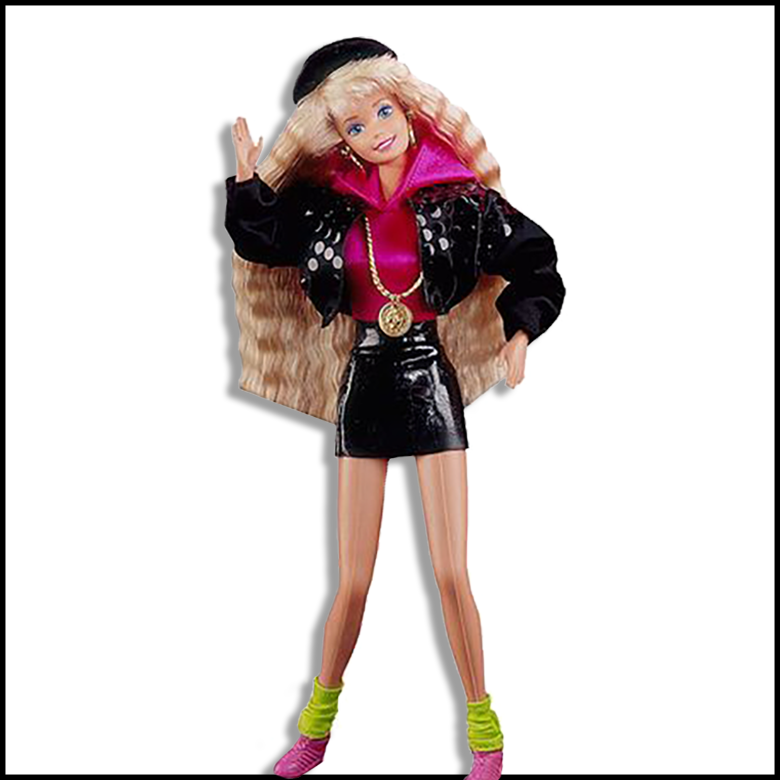 This Barbie was released in 1991 during the peak years of the Golden Age of Hip Hop. Whatever you want to say about her, she also came with a working boombox. And this commercial.
5. Computer Engineer Barbie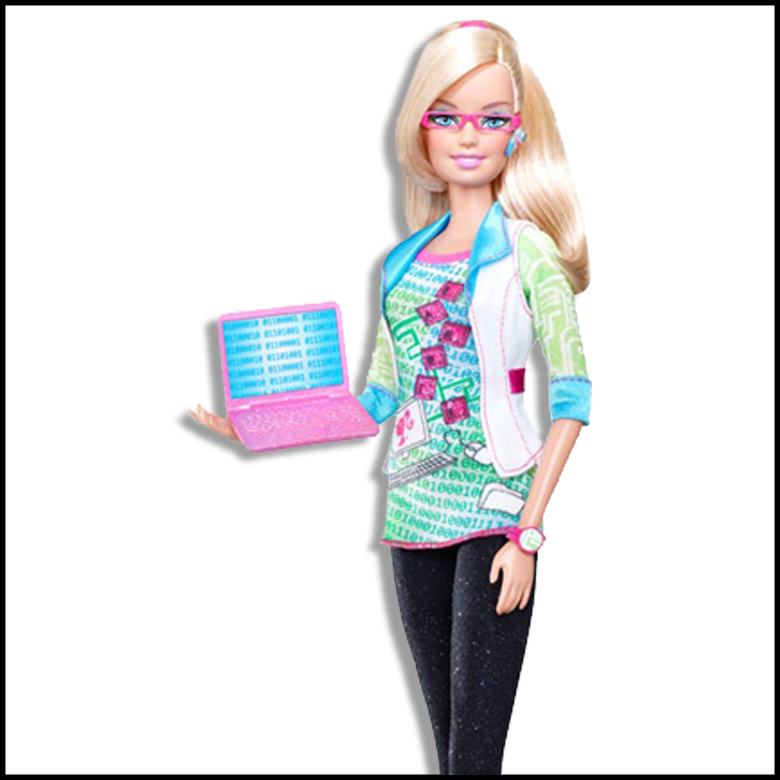 It's pretty obvious what Mattel was going for with the release of this Barbie. In the tech industry, women make up a disproportionately small percentage of the job pool. Thus, Computer Engineer Barbie was born. She was unveiled for the first time at the New York Toy Fair in 2010 after an online vote hosted by Mattel. "A" for effort with this one, but Mattel still received a lot of flack after publishing a short book called "I Can Be A Computer Engineer" to accompany the doll, where Barbie is featured as a "stylishly pink-clad computer engineer that somehow breaks everything and doesn't know how to code." (Tech Crunch)
… And this George Washington Barbie that's not even a career, but we're putting it here just because.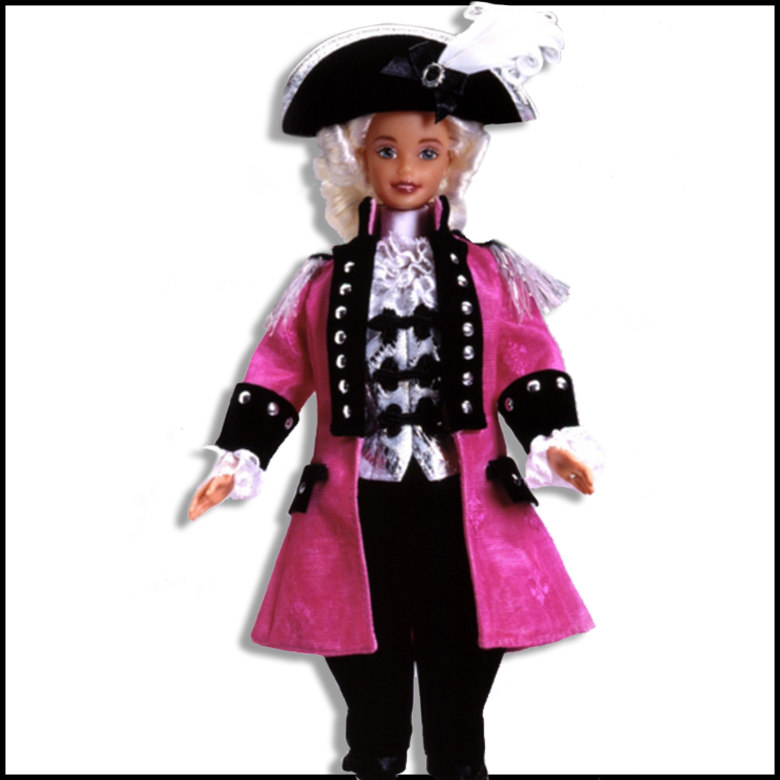 Did you know that today is National Barbie Day? What's your favorite look by Barbie? Show us in your photos, or go ahead and make your own and share it to PicsArt with the hashtag #BarbieWoreItBest!