Summer is a great time to plan camping trips with incredible photo ops and to take full advantage of the longer days to enjoy what Mother Nature has to offer. Once you make the initial investment in some sturdy camping gear, it's a low-cost activity to get the most out of your vacations for years — and you'll have the photos to prove it. It's one of those things that seems daunting at first — with researching for a good campsite, reserving or getting up early for the "first come, first serve" spots, buying all the equipment and figuring out what to eat in the woods. However, planning for a camping trip gets easier with time and these five easy foil packet camping meal recipes will give you one less thing to worry about, so you can focus on doing what you love: enjoying nature and taking tons of beautiful camping photos.
You can recreate these recipes as is or let them inspire you to create your own. Click on the photos to see the full recipe!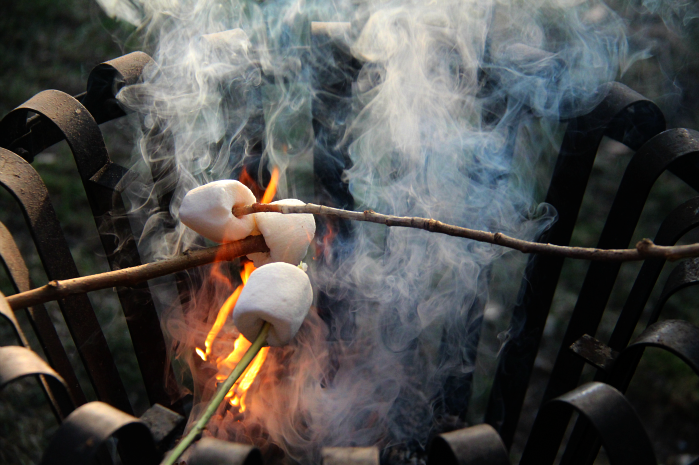 Sausage, Potato and Green Bean Foil Packet
A well-balanced meal in one foil packet, you can easily replace the sausages with other vegetables and the butter with coconut or olive oil to make it vegan-friendly. These foil packets can be prepared in advance before your camping trip and kept in a cooler with ice to prevent them from spoiling.
Shrimp Boil Foil Packet
Prep the shrimps by peeling the shell before you throw them in the foil packet and enjoy them mess-free! Try adding some cooked pasta or rice to spin the recipe into a hearty jambalaya.
Easy Salmon and Potato Foil Packet
The potatoes in this foil packet recipe can also be replaced with other filling veggies, including broccoli, cauliflower, asparagus, tomatoes and mushrooms — your possibilities are endless.
Grilled Pineapple Chicken Foil Packet
Pro tip: cut the chicken pieces into small cubes to help them cook thoroughly and quickly. You'll appreciate this small, extra step when you're starving.
Chili Cheese Fries Foil Packet
Imagine coming back to your campsite after a long day hiking through the woods or hanging out by the river to enjoy this as an afternoon snack or a whole meal. Yes, you deserve it.
Show us what you like to cook when you're camping this summer by uploading your photos to PicsArt photo editor with the hashtag #CampFeast!