Each of these five artists inspired legions of photographers not only with their impressive work, but their unique reflections on the craft of photography. While many of these ideas were created long before the introduction of digital cameras and smart phones, the concepts can absolutely be applied to your own image-making quest today.

Today, more than ever, people are distracted. Walk down any city street and you'll notice scores of people staring at their phones while the world passes by. Couple this with busy schedules and other responsibilities and it's no wonder most people don't have time to stop and look around. Everyone that is, except for you, the photographer. With your camera, you have the ability to freeze a moment in time and share it with the world.
The camera is your paint brush, your voice, your pen. Use it to express yourself and the work will be unlike any other. If you are feeling too comfortable with your craft, it's time to shake things up and experiment with new methods. This keeps your creative processes fresh, making it nearly impossible to fall victim to the artistic rut many struggle with.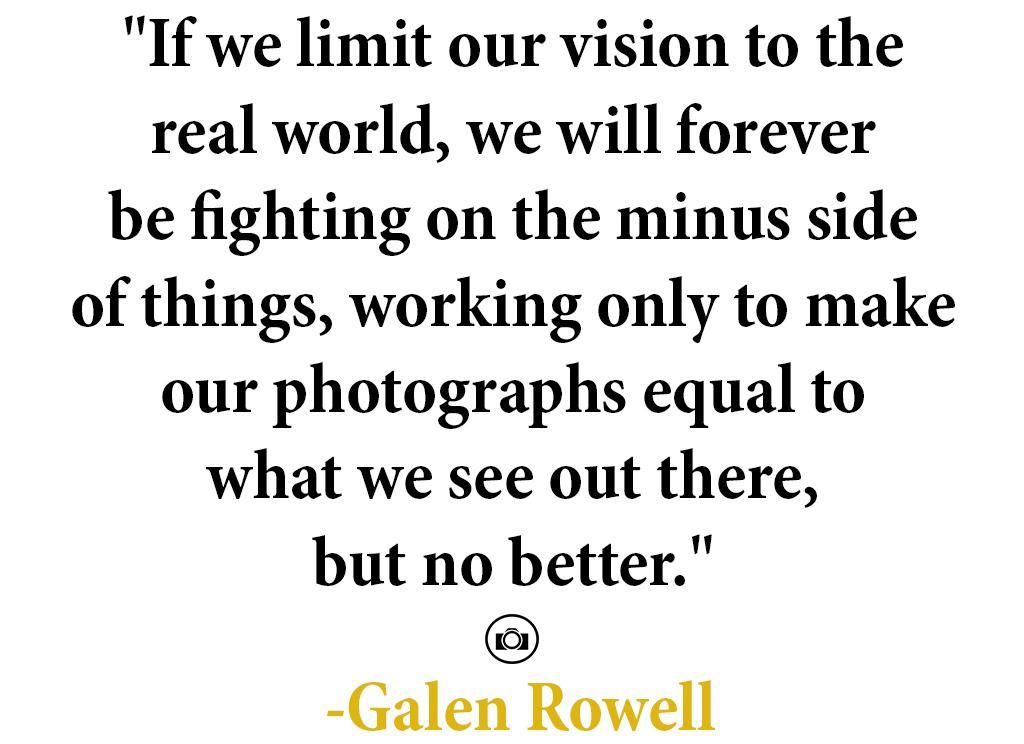 Create your own reality with the camera. Through the lens, you can either reveal truth, or skew the facts. What will you choose to include or exclude? Couple this with creative camera control and post production techniques and nearly anything is possible. Rather than settling for a simple record shot, work to craft a scene that evokes emotion. This is done by working mindfully, and taking the time to carefully compose and craft a photo.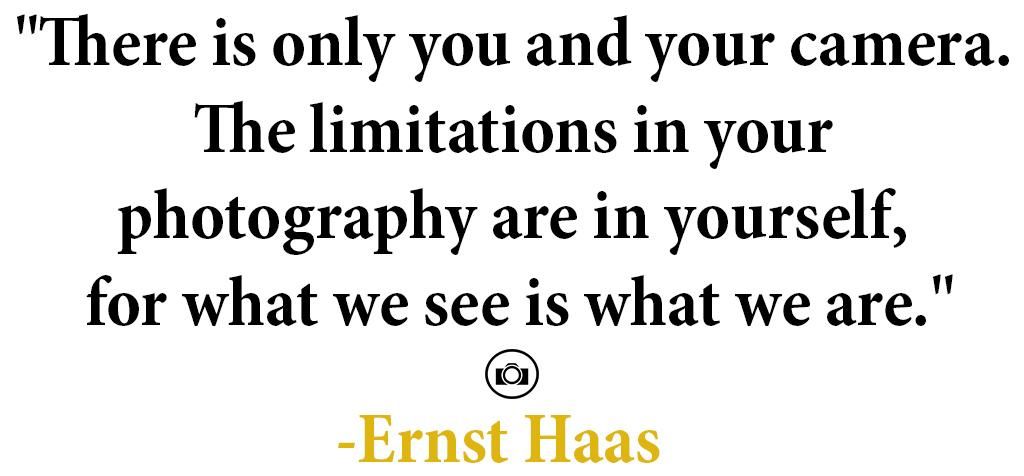 If there is no sunset, no rainbow, no grand vista, that doesn't mean you can't make a great image. There are worthwhile photo opportunities everywhere for those who develop their vision and see beyond the obvious. Instead of focusing solely through the lens, it's important to look within as well. The ability to include these emotions in a photograph will set your work apart. Repeat Haas' mantra and new doors of possibility will open before you.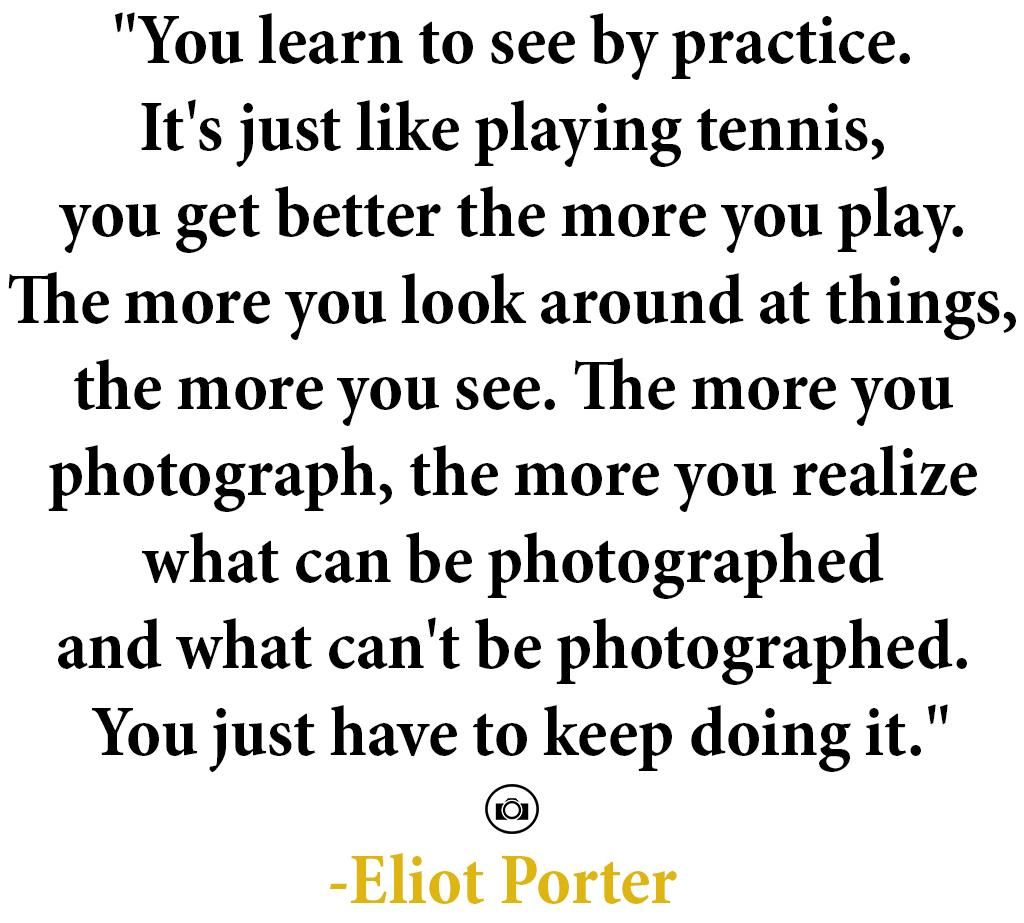 One of the quickest ways to strengthen your eye is to simply carry a camera at all times. Just having it by your side will make you more aware of the potential photos around you. Each day, your senses will grow sharper, and things that once seemed ordinary will take on new meaning. Eventually, you'll develop the ability to absorb life in slow motion, anticipating the next move, and capturing it all through your lens.