? Calling all MCU fanatics!
We gotta tell it to you straight – you guys are CRAZY.
Hold up, before you get mad and/or try and chuck us out of the galaxy it's important to note we 100% love you for it. Y'all do the most, but we wouldn't want it any other way! Twitter's trending hashtags have never been so poppin' and you guys have convinced us "Avengers: Endgame" is going to be the biggest, best movie maybe ever?
Our goal is simple: to help you keep the momentum/magic going leading up to, during and after the premiere! Here's our recommendations ?:
Psych: You don't need to possess the six infinity stones to turn your surroundings into dust instantly. Not when you have our one-tap Dispersion Tool anyways! With it, you can transform any photo into a scene straight out of "Avengers: Infinity War" in a snap! Don't believe us? Give it a try right now here!
Not all things that need avenging wear capes! Lip Smackers, Tamagotchis and the Gameboy Color deserve a poster to be remembered by too, people!  
Select a black background
Add an image of the item starring in your poster (RIP?)
Erase around the edges of the image and a black & white FLTR
Apply one of our #FreeToEdit "Avenge The Fallen" Text Stickers
BONUS: Use the Dispersion Tool to get that extra WOW factor!
Torn between wanting to wear an extravagant cosplay ensemble and be comfy for "Endgame"? A laser eye effect is the PERFECT solve! You'll nail Captain Marvel's fierce look in all your pics but still be able to chill out in your sweats IRL. If that's not the definition of a win, win we don't know what is!
*If you're attempting the 60-hour Marvel Marathon laser eyes > costume is a must!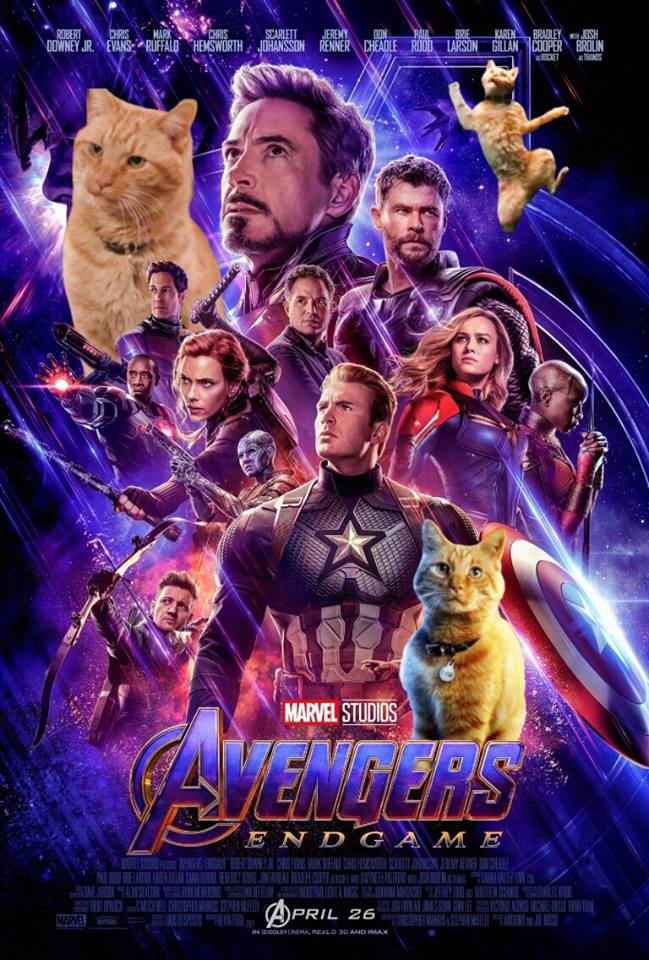 It's TBD whether Goose will make an appearance in "Endgame," but that doesn't mean he can't make an appearance literally everywhere else while you patiently (or in our case, not so patiently) wait for the verdict. We're happy to report we have a growing library of #FreeToEdit Goose Stickers at the ready for you. All you have to do is search, select and apply!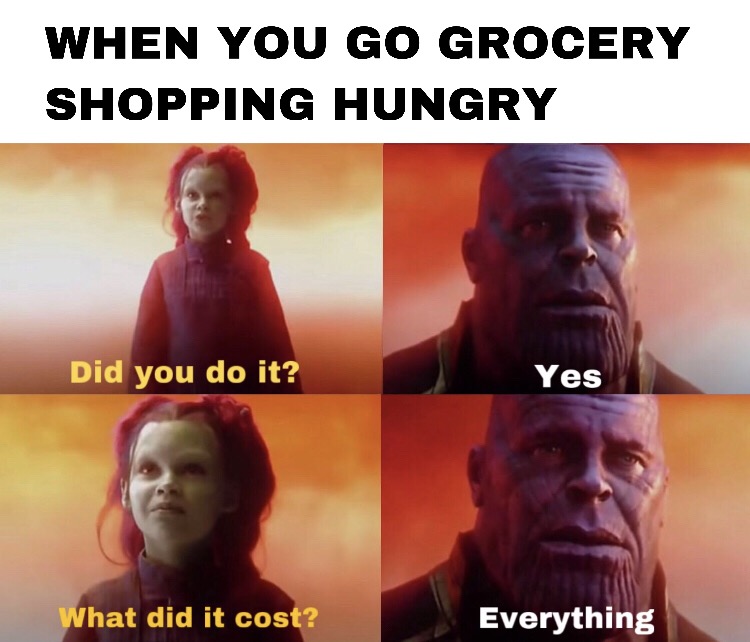 via PicsArt
Did you know over 20 Marvel movies have been made in the past 11 years?? That's A LOT of content. Whether you realize it or not, you're sitting on the meme jackpot and should take advantage of it ASAP!
What are you waiting for? Get started with our Meme Templates and Collage Maker!
PicsArt photo and video editor, collage and sticker maker is the world's largest creative platform with more than 100 million monthly active users and influencers. PicsArt has collaborated with several brands and artists, including Disney, MTV, Dior, DJ Snake, Gwen Stefani, Maroon 5, 30 Seconds to Mars and more. Step-up your photo editing with thousands of tools, edits, backgrounds, stickers and filters. Awesome starts here! Download the app today, and upgrade to PicsArt Gold to unleash your creativity!