Silhouettes are an artistic way to include a human element in your photography. By capturing dark underexposed figures, the subjects become more about shape and form as opposed to personality.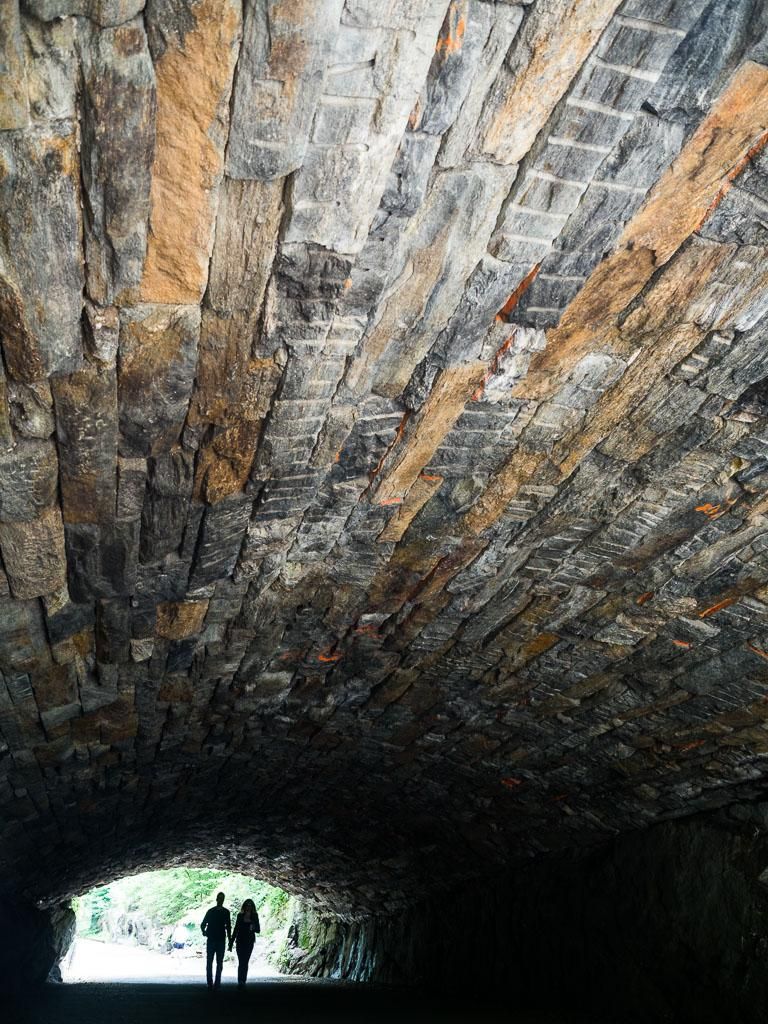 This technique can give a photo a universal quality as the person being silhouetted can take on any number of human qualities. It transports the viewer into the frame, allowing one to picture themselves as the silhouetted figure. To do this, you won't need any special equipment, but rather the proper lighting and knowledge of manual exposure.
1) Find a Tunnel
You may think a tunnel is too dark to make a photograph, but it's actually an ideal place to create a silhouette. The trick is to meter the interior of the passageway so it shows as properly exposed. Since the contrast is so great between the shadowy ceiling and the bright backlit tunnel, the subjects will automatically fall to black.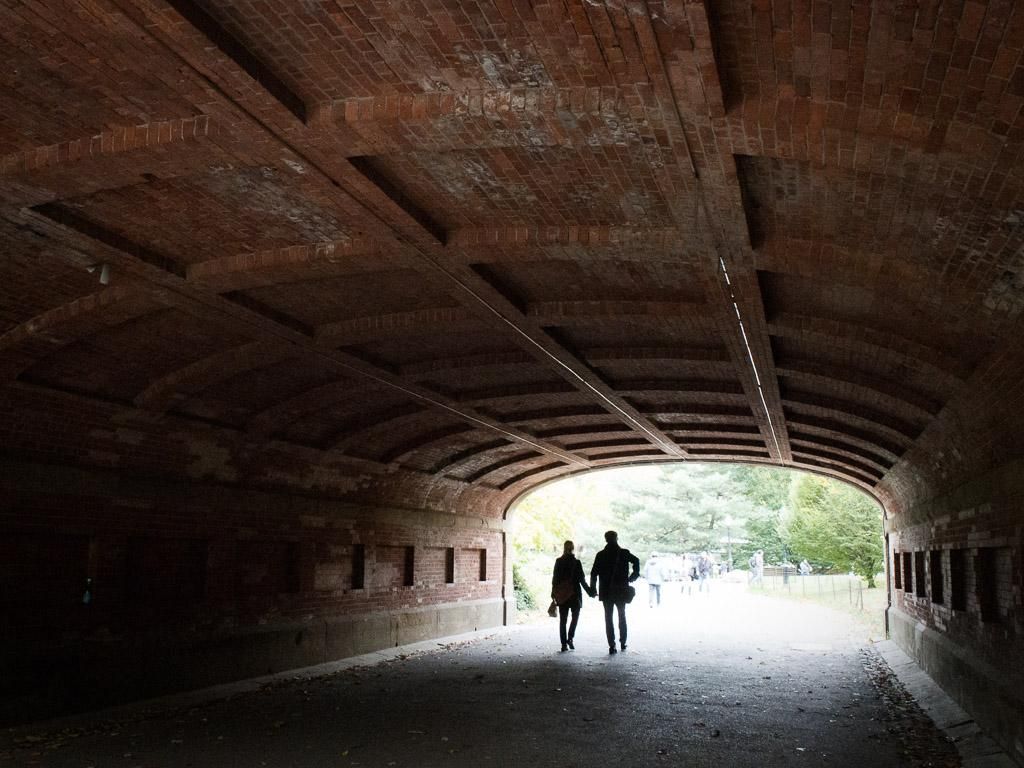 2) Use a High ISO
In these types of low light situations, you'll need a high ISO to help the camera gather more light. This makes it possible to shoot in near darkness. It's not uncommon to push the camera to ISO 800 or even 1600. While it's true that you'll have an increase in digital noise at higher ISOs, most modern cameras can handle these settings with excellent results. Remember, you will have a better quality file if you capture a proper exposure in-camera as opposed to fixing it later with software.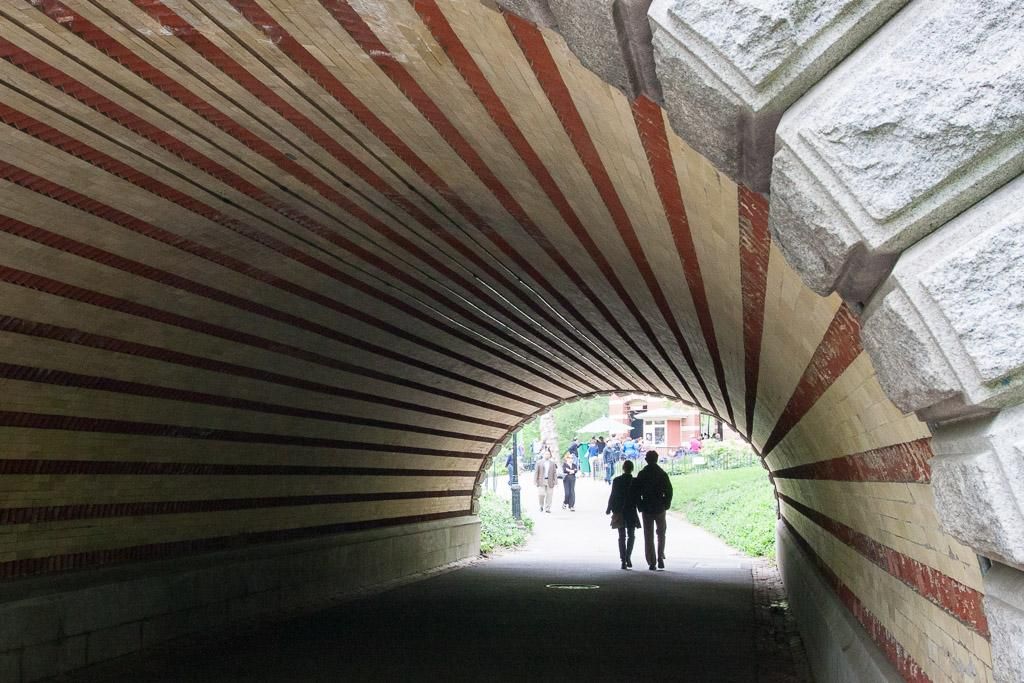 3) The Right Moment
Rather than settling for any ordinary scene, wait for what master photographer Henri Cartier-Bresson called "the decisive moment". This involves a lot of waiting around while observing people as they pass. Your patience can be rewarded however with fleeting occasions that reveal the human condition. These situations are typically gone in a flash making it even more critical to have the exposure worked out in advance.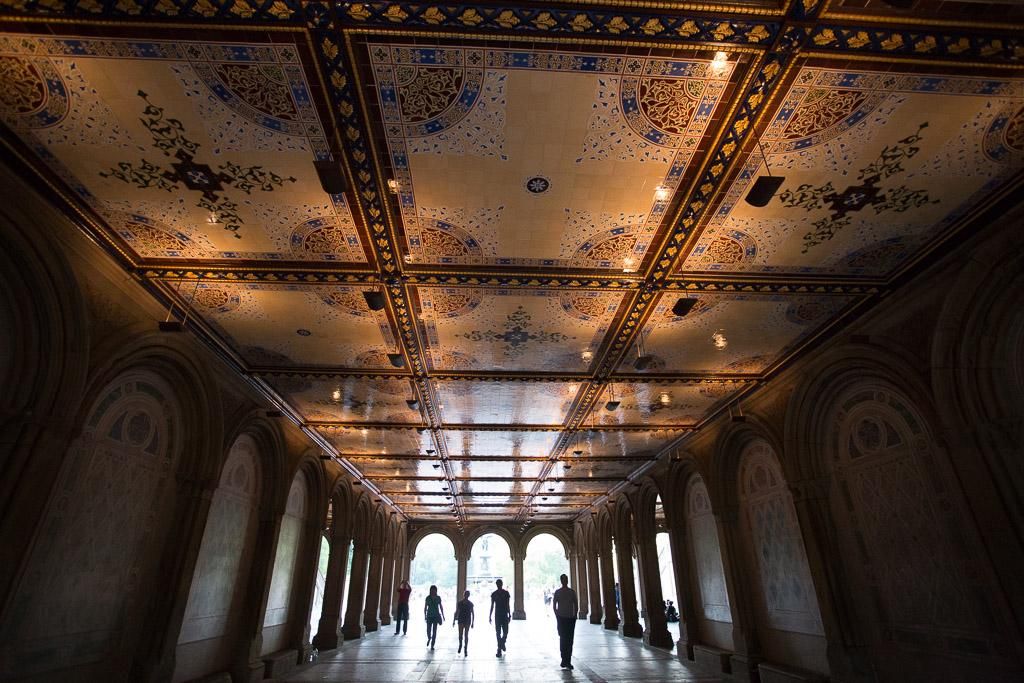 4) Make it Sharp
To make sure your silhouetted figure is sharp, set your camera to a shutter speed no slower than 1/125. At this setting you will not need a tripod, enabling you to keep a low profile. Generally, you don't want to draw attention to yourself when photographing people on the street. At 1/125, you will eliminate camera shake while also freezing the subject's motion. In those instances when a subject is moving even faster, double the shutter speed to 1/250.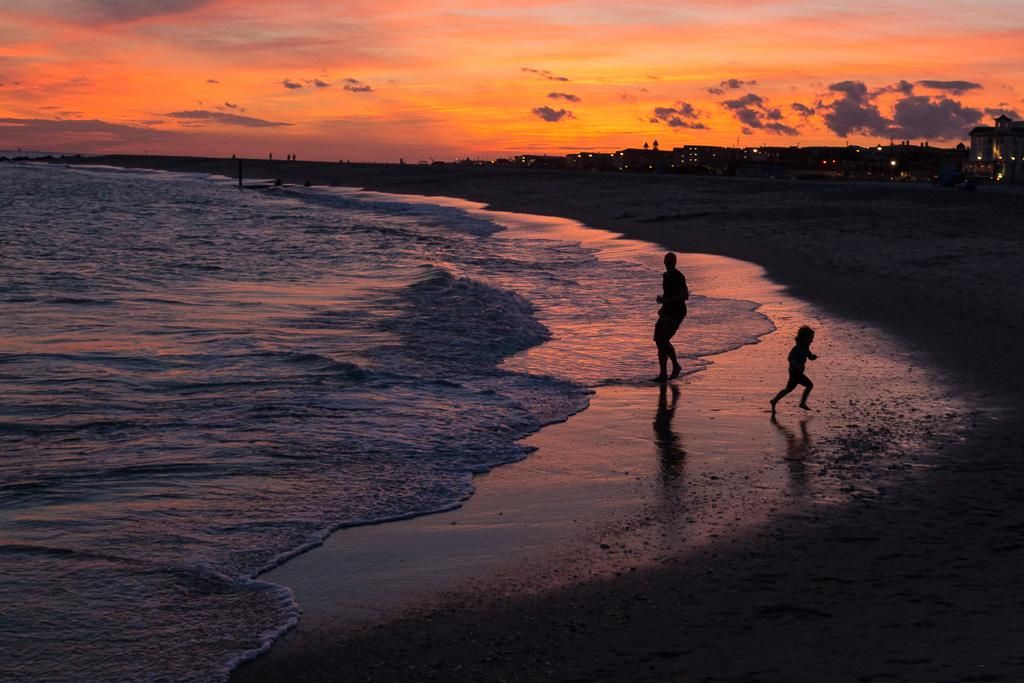 5) Subject Placement
The effectiveness of your silhouette is largely dependent on where its placed in the frame. Pay careful attention to the area directly behind your subject. If it's a solid wall, your figure will blend in and largely disappear. A better alternative is to wait until they are in front of an empty space. Technically this bright area will be overexposed. Yet, like all good art, rules are meant to be broken.