Here are six classic thanksgiving desserts that were invented right here in America, perfect alternatives to the well-worn Thanksgiving favorites of apple, pumpkin, and pecan pies. Mix it up for dessert this year and learn something about where these American classics came from. If your pumpkin pie is already in the oven, guess what? You have a long weekend. Treat yourself.
Now, we're not here to talk smack on apple, pumpkin or pecan pies. Those pies are legends that have earned their keep in the pantheon of all-time-great Thanksgiving desserts. These are just six alternative desserts that have come to us from kitchens in every corner of the country.
You knew that the pilgrims landed on Plymouth Rock, in Massachusetts (you knew that, right?), but now you get to find out where some of your favorite desserts first landed on plates. Each dessert below has a sumptuous photo of course, served up by the talented food photographers in the PicsArt community.
Key Lime Pie
Key West, Florida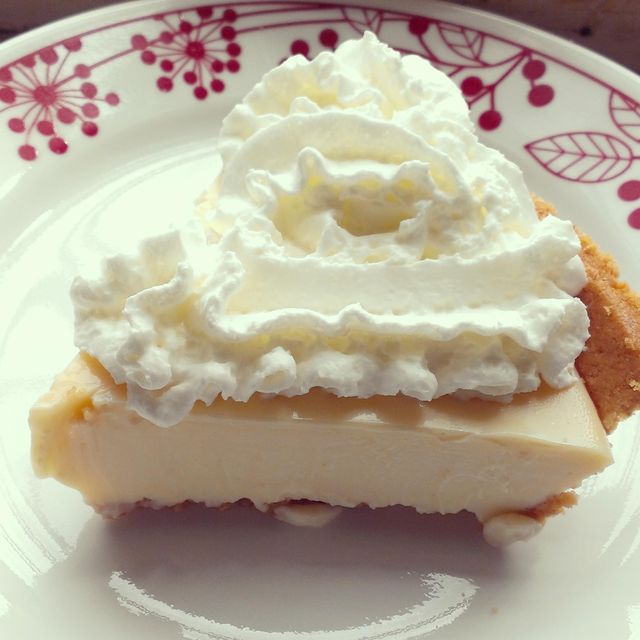 Photo by @laylahassan
Invented near Key West, Florida, legend has it that it was first created by a ship salvager, when his cook ran out of dessert ideas and decided to use local limes. The recipe calls for Key limes, sweetened condensed milk, egg yolks, and a pie crust. Fluffy, creamy… delicious.
New York Cheesecake
New York, New York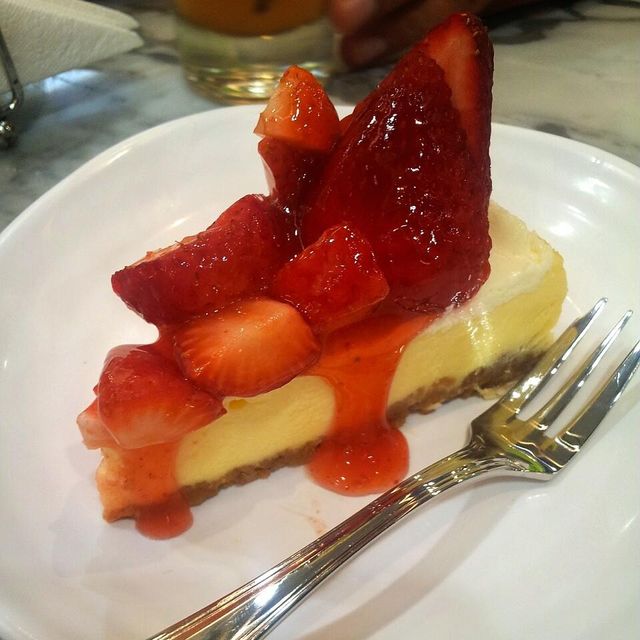 Photo by @peungnoyja
Okay, you knew where this one was from already, but still, you'll be a hit if you serve up some NY cheesecake this year. Arnold Reuben claims to have made the first New York Cheesecake in 1929, at his famous Turf Restaurant at 49th and Broadway in New York City. With American cream cheese as the primary ingredient, it's usually topped with sweet red strawberry sauce.
Brownies
Chicago, Illinois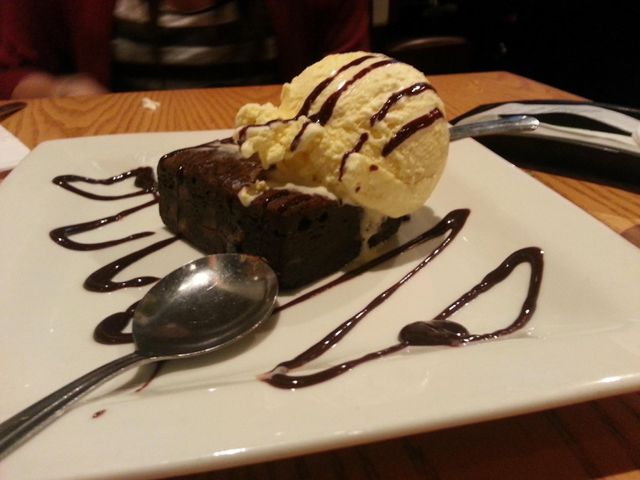 Photo by @grapez619
Yes, Chicago! Home of the blues and home of the brownie. This fudgy, baked chocolate square was invented by a chef at the Palmer House Hotel in Chicago, when Bertha Palmer requested a lady's dessert for the 1893 World Fair. A cross between a cookie and cake, with tons of rich chocolate, brownies never disappoint.
Red Velvet Cake
Austin, Texas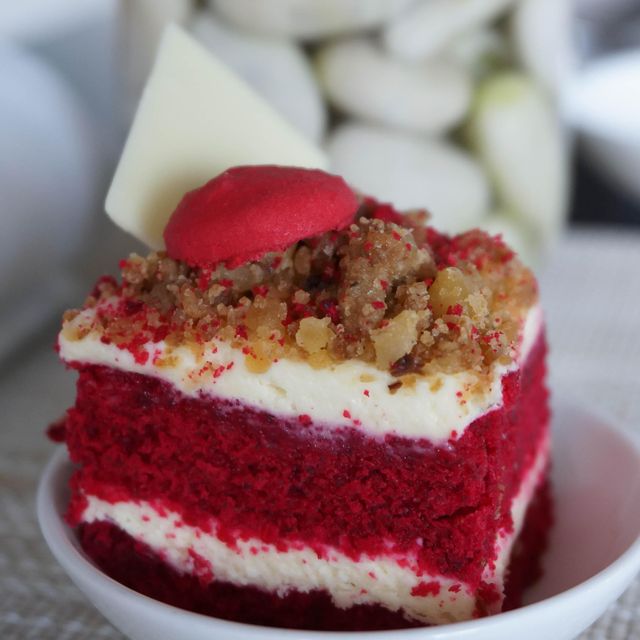 Photo by @3enn
This sweet red layer cake, with rich buttercream or cream cheese frosting, first became a hit in the 60s, when American housewives liked to show off bright and wild colored desserts. But it also has a patriotic origin. It was invented during World War II, when dyes were in short supply and chefs started using beetroot to color their cakes. A Texas company made this divine cake famous across the US.
Lemon Meringue Pie
Philadelphia, Pennsylvania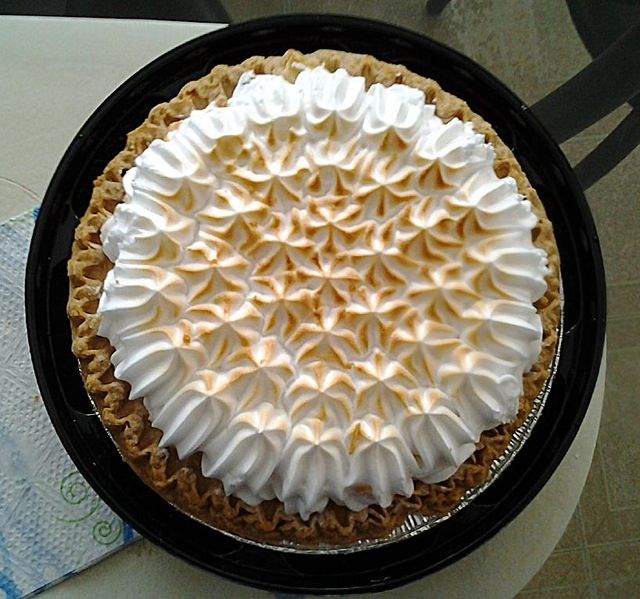 Photo by @icedtina
Lemon meringue pie is a crust filled with lemon curd custard and topped with fluffy meringue. The Quakers get the credit for this one, as in the late 1700s, Philadelphia pastry chef and businesswoman Elizabeth Coane Goodfellow created this famous dessert.
Chocolate Chip Cookie
Whitman, Massachusetts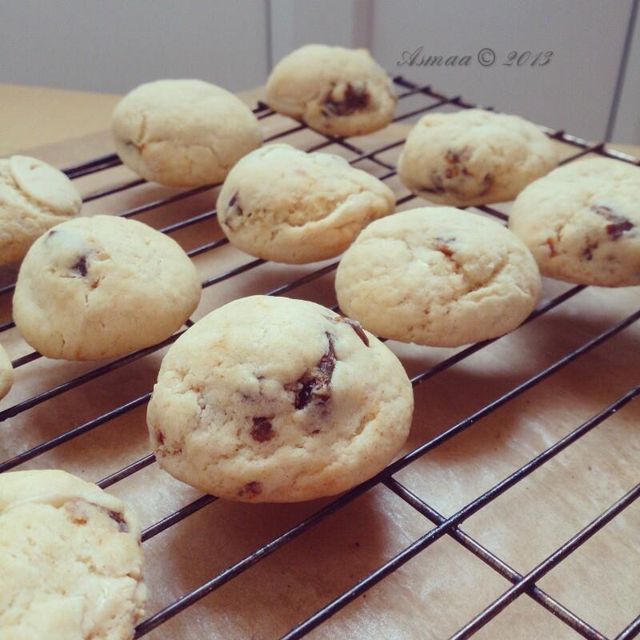 Photo by @asmaaummhamza
No description needed, you know what these soft and chewy delights are. Yup, chocolate chip cookies are an American invention, born just a stone's throw from where the pilgrims landed at Plymouth Rock, in Massachusetts. Ruth Graves Wakefield baked the first batch in the 30s at the Toll House Inn in the town of Whitman.