As the first global empire, Portugal's realm spanned from Brazil to China at its height. With vestiges that go back to ancient Rome, Portugal is an old nation with grand roots. Though Portugal's days of sending fleets around the world are long gone, what remains is the best part: The culture and the romance.
Visiting Portugal today means retreating into a sweet and slow life where beauty abounds in breath-taking vistas, romance lurks around every corner, and the air always carries the serenade of a distant guitar and the smell of a scrumptious meal. The wine pours freely, the locals smile easily, and the ocean is never far away.
Here are six reasons why you should make your way over to Portugal for your next vacation, with stunning shots by our very own PicsArtists to guide you along the way.
1. Lisbon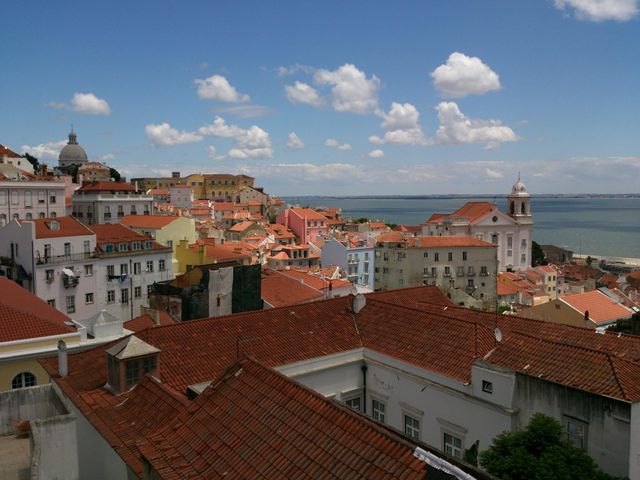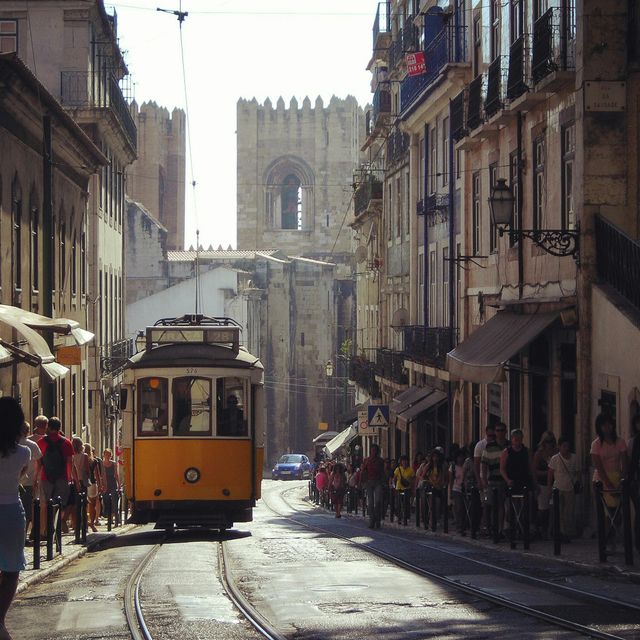 Photos by @tiitus168 and @lunasol82
Lisbon is one of Europe's oldest and most enchanting capital cities. Gothic cathedrals, medieval castles, and grand plazas are scattered in the city's ancient hills with tiny winding roads overlooking the waters where the Tajo River and Atlantic Ocean meet. Listen to the emotive national Fado music in the old town of Alfama, go shopping in Rossio, hit the nightlife in the Bairro Alto area, or just take in the sunset on a patio restaurant with a view. Of course, do not leave without taking a tour in one of the city's famous yellow tram cars.
2. Porto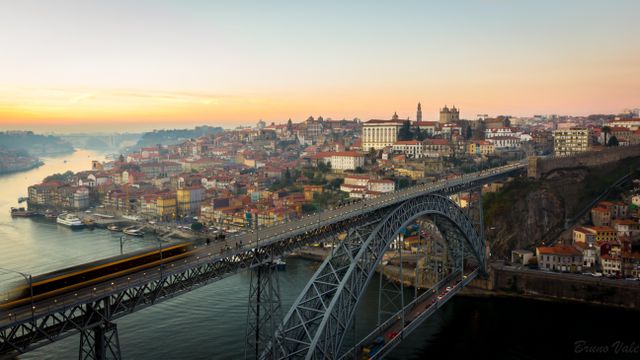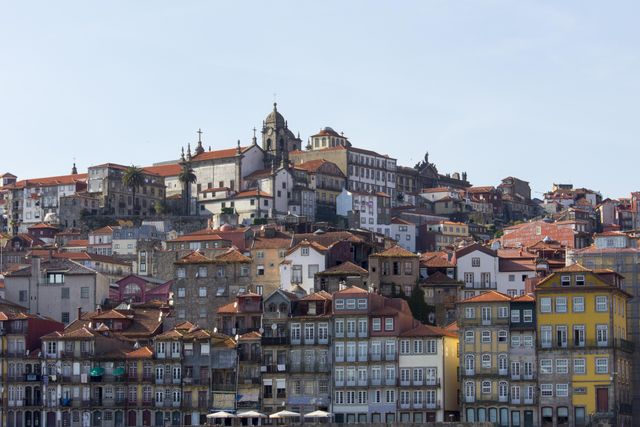 Photos by @bruno-vale-100
Porto is another treasure. A port city with Roman ruins, medieval and beaux-arts architecture, and a slow leisurely lifestyle, Porto has a small-town charm where people seem to know each other. Locals unite in the city's plazas to find their friends, mix it up, and party late into the night during the hot summer season. Porto is also the home of the eponymous and renown Porto wine with more than enough wine cellars to accommodate savvy wine travelers.
3. Sintra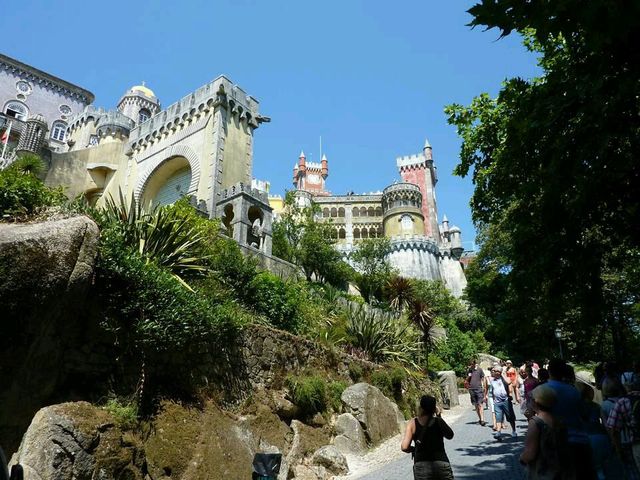 Photo by @goooorki
Just an hour train ride from Lisbon, the forested hills of Sintra shelter one fairy tale castle after another, the most fantastical of which being the Pena National Palace. Pena makes Disneyland's castle seem drab, as its purple, yellow, and red walls and towers of all shapes seem positively ripped from a children's book.
4. Cascais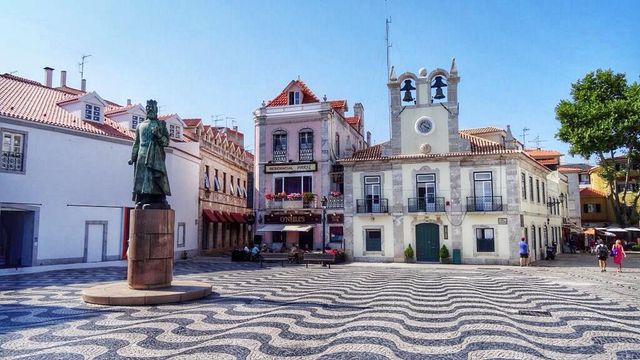 Photo by @maryphoto
The small fishing village of Cascais has become the ultimate summer getaway with its colorful buildings, delicious seafood restaurants, and sunny plazas dotting some exceptional coastline. Guincho beach is the favorite choice for sunbathers, but the town itself is enough to draw you under its spell.
5. Algarve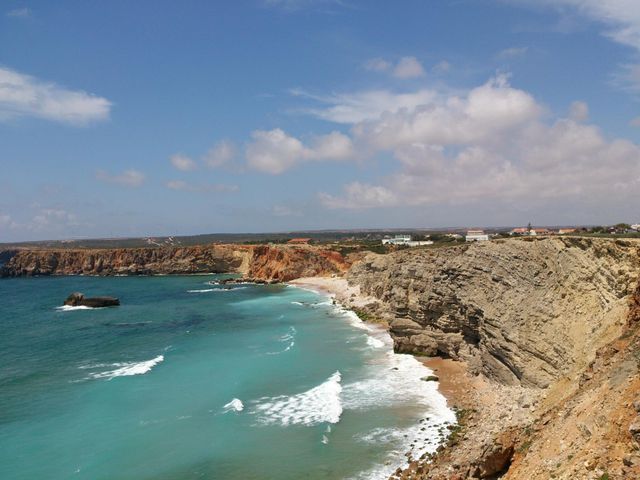 Photo by @tiitus168
Algarve is Portugal's most famous coastal paradise, and, therefore, attracts many tourists during the summer months. But it would be a grave mistake to pass up traveling to this idyllic town. Golden cliffs, turquoise waters, historic fortresses, beautiful small villages, and thrilling water sports will keep you smiling from ear to ear … what's not to love?
6. Portuguese Cuisine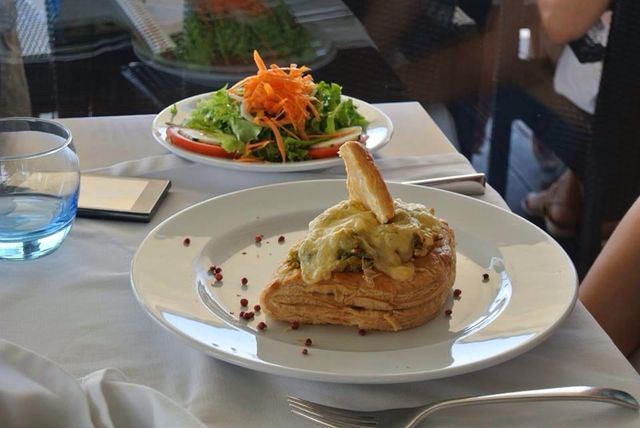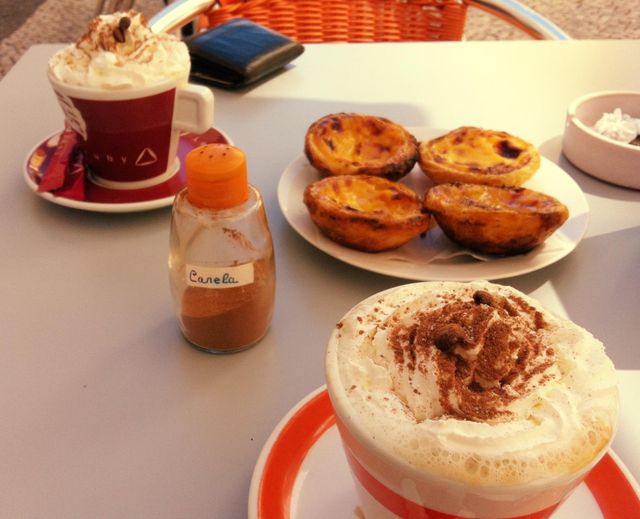 Photos by @theshywolf and @lilith92
Portuguese food often surprises tourists who just aren't ready to eat so well so often. The national fish of Bacalhau (cod) is prepared here in ways that can convert even the most ardent seafood detractor. Portugal's sausages are salivatingly sublime, and the pastry shops offer diverse spreads of custard and cream-filled delights like the famous Pasteis de Nata. Don't wait for dessert: Line up with the locals first thing in the morning to enjoy a pastry with a cup of coffee at the counter or on the terrace.