Salamanca is one of Spain's most beguiling cities, where history has been preserved in sandstone by some of the finest architects of the past two thousand years. The city's streets offer up a sunny slice of the Spanish soul, buzzing with college students and troubadours.
Here you are less likely to run into a pack of tourists than a group of old-timers dancing with their castanets. To see such an authentic and untouched local life in an amazing Spanish cultural capital is a rarity, but in Salamanca that is the way it is.
Slice yourself off a slice of Iberian ham, and let us transport you to 6 of Salamanca's most unforgettable sights. We've included stunning photos from our very own users to help guide you along the way.
1. Catedral Nueva & Catedral Vieja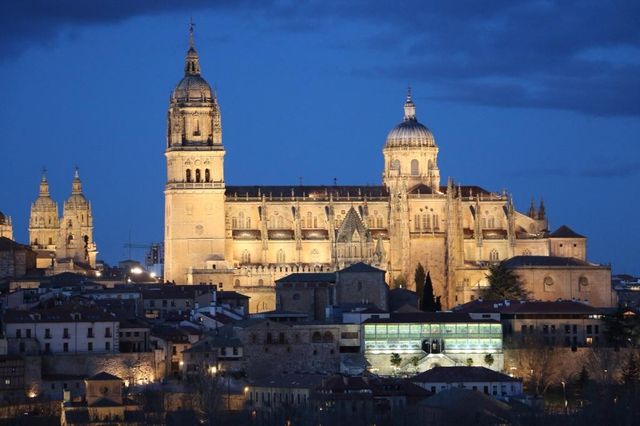 Photo by @javicuacu
The old and new cathedrals of Salamanca were built beside each other, with the 18th century Catedral Nueva (new cathedral) towering over the 12th century Catedral Vieja. The former took 220 years to build, combining Gothic and Renaissance styles, and its tower offers perhaps the best vista of the surrounding city.
2. University of Salamanca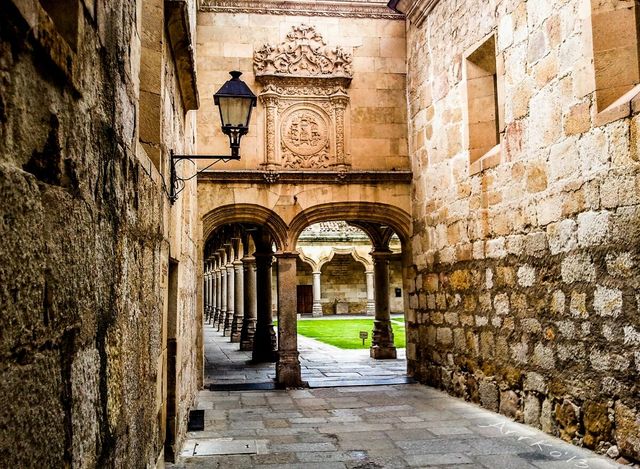 Photo by @arrko
The University of Salamanca is the oldest university in all of Spain and the fourth oldest university in Europe that's in continuous operation. The school received the Royal Charter of Foundation by King Alonzo IX in 1218, and the complex looks like it was built around the same time. This beautiful university's library holds over 900,000 books.
3. The Roman Bridge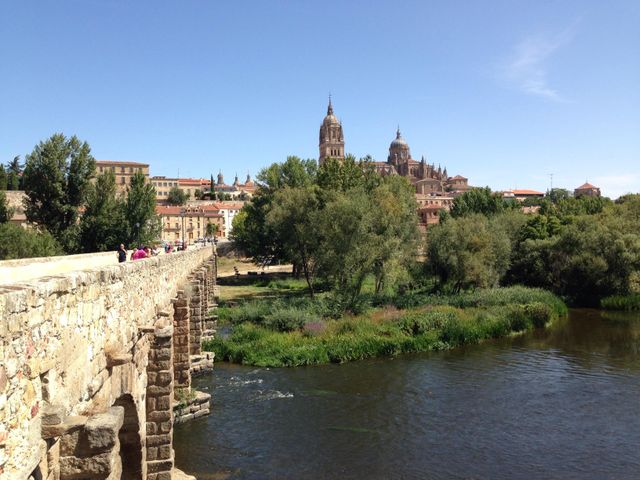 Photo by @javicuacu
Built in the 1st century AD, the Roman-era bridge of Salamanca was once part of a key road that stretched from Merida to Astorga. Its 26 arches cross the Tormes River's widest point, a testament to Roman engineering. More than anything, this ancient structure perhaps provides the best view of beautiful, old Salamanca.
4. Plaza Mayor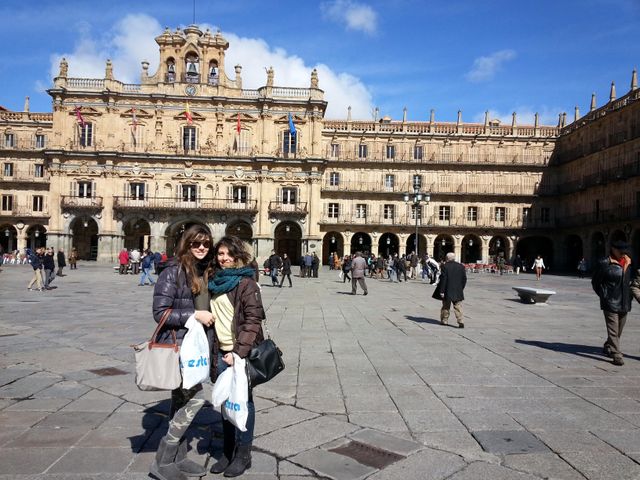 Photo by @francescaommiconti
The grand Plaza Mayor is often celebrated as Spain's most beautiful central plaza, which says quite a lot considering the country has no shortage of stunning plazas. Plaza Mayor is a triumph of Baroque-style architecture with a beautiful city hall dominating the center. Though the plaza served as a bullfighting ring for centuries, today you'll find everything from ice cream parlors to jewelry boutiques, as well as restaurant and shopping avenues jutting out from its northern end.
5. Casa De Las Conchas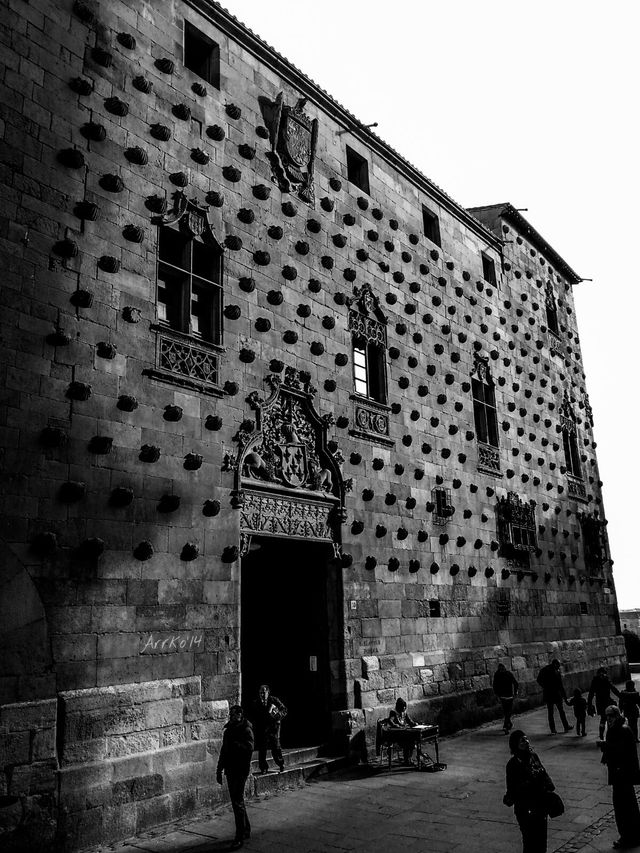 Photo by @arrko
Though actually a public library, the Casa de las Conchas (House of Shells) earns its time from the 300-plus scallop shells that stud its facade. A member of the Order of Santiago, an order of knights that embraced the scallop as one of its iconic symbols, built the house. The building continues to startle and charm visitors with its eccentric beauty.
6. Casa Lis (Museum of Art Nouveau and Art Deco)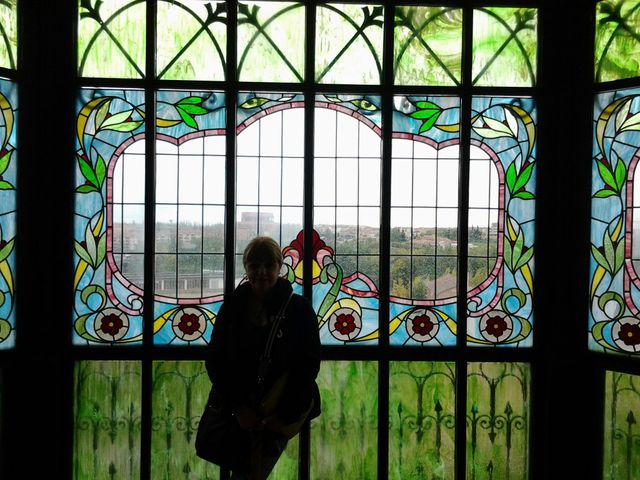 Photo by @nannirizzo
An extraordinary and unique jewel, the Casa Lis is housed in a one-of-a-kind urban mansion that itself is a marvel of stained glass and iron work. You'll find artwork from the 19th century Art Nouveau period, which saw art inspired by the natural world, and the futuristic Art Deco period between the two world wars. Expect a truly eclectic assortment of pieces ranging from furniture to porcelain sculptures.