Most of the images on the internet come in some form of rectangle, but every now and then, you need to get a little crafty and think outside the box, or at least change the shape of the box. Shape Crop allows you to cut your photos into all sorts of shapes, anything from perfect circles to stars, and hearts!
It's a great way to make your collages really pop by sticking photos of various fun shapes over a background. It's also great for making stickers and printing pictures for lockets! Once you get the hang of it, you'll start to see how useful Shape Crop can be. Say you have a friend who missed an unforgettable night out on the town. Crop a photo of them into the shape of a cloud and import it into the night's most memorable shots to show him or her that they were in your thoughts.
"Shape Crop" is not only a lot of fun but it's also really easy to use. Here is a step-by-step tutorial to help guide you through it!
Step 1. Add a Background
To start, upload a background photo from the main screen. This will be the photo to which you will be adding your newly cropped images.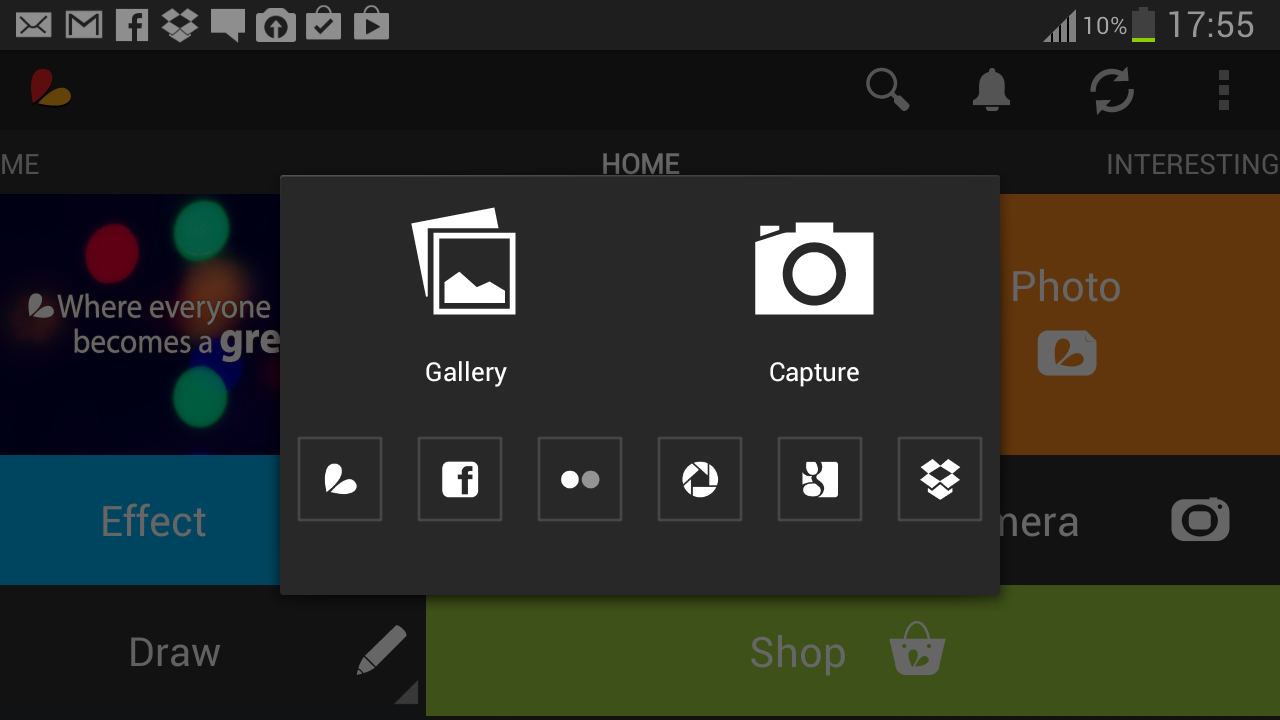 Step 2. Add Photo
From the main screen of the editor, scroll the menu bar over to the Add Photo icon and upload the photo you want to Shape Crop.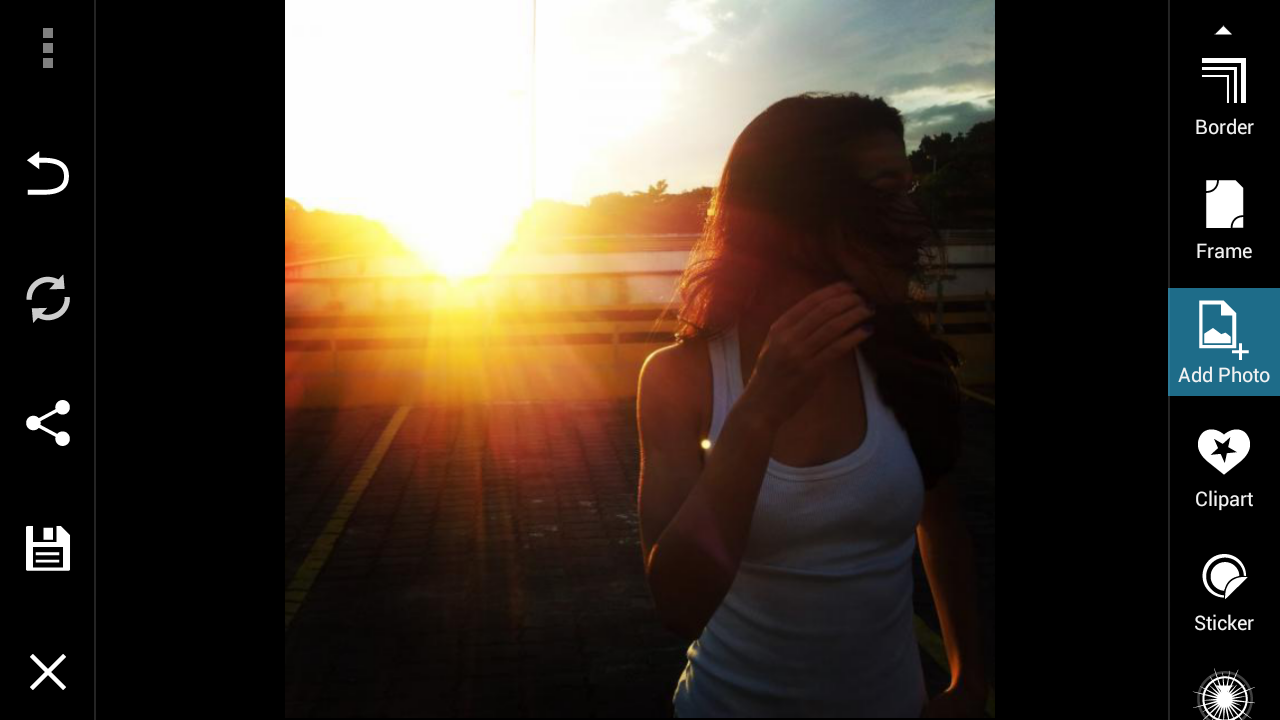 Step 3. Select the Shape
Press confirm to move past the Effects screen, then select the star shaped icon. This is Shape Crop. From the Shape Crop menu, you can try a variety of fun shapes to crop your photo with.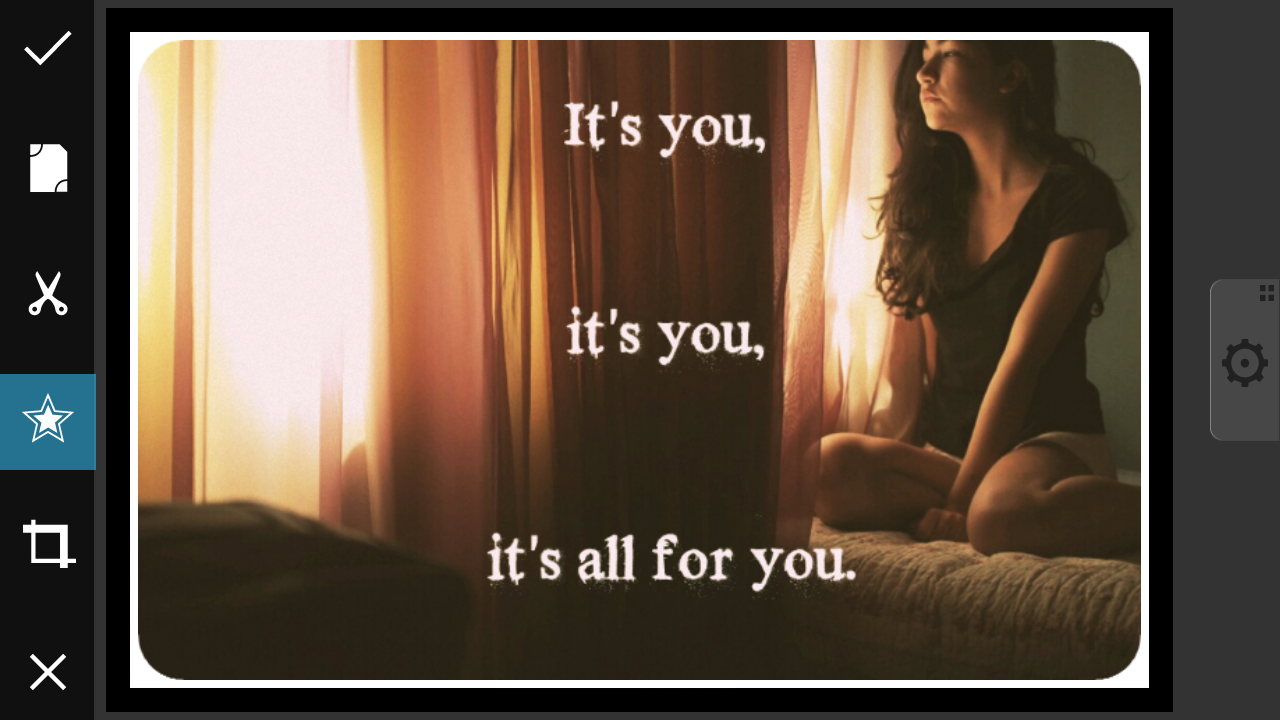 Step 4. Adjust the Shape
Position the shape over the area you want to crop and manipulate the shape with your finger to adjust its size, height, width, and even flip your shape. Confirm when done.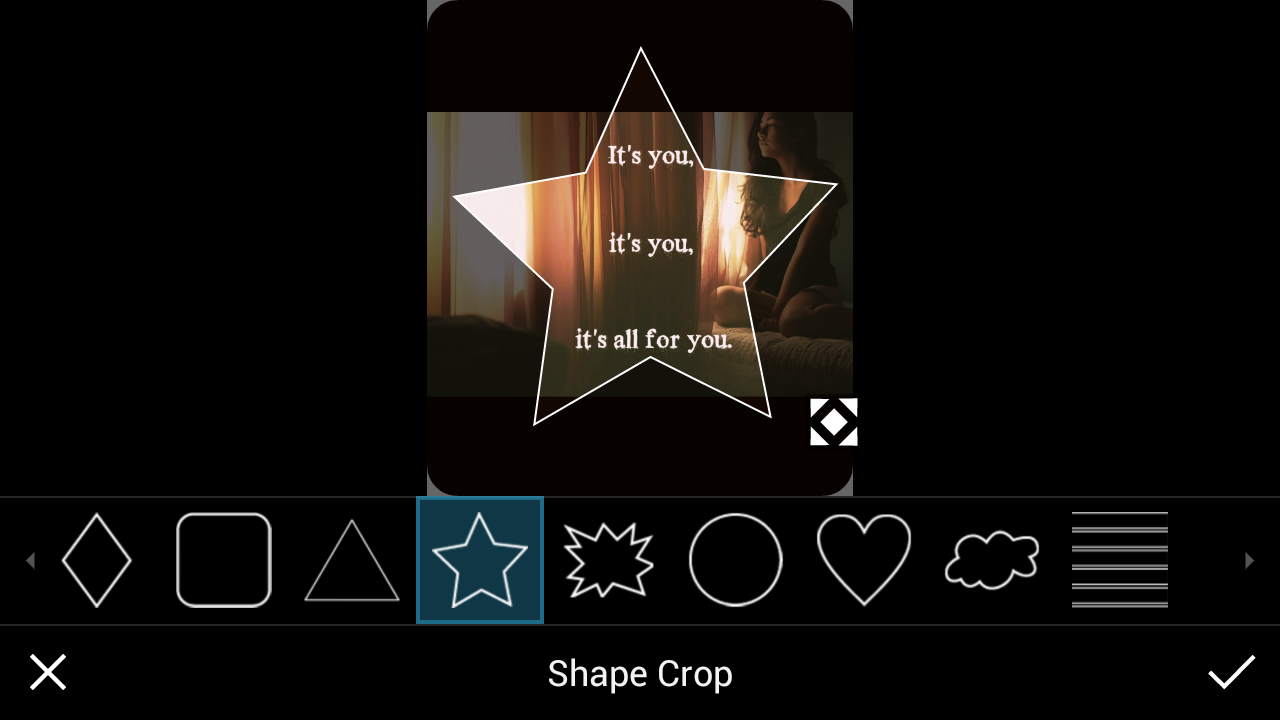 Step 5.Customize the Borders
You will then find yourself on the border editor. Create a border and customize its width and color. Confirm when done.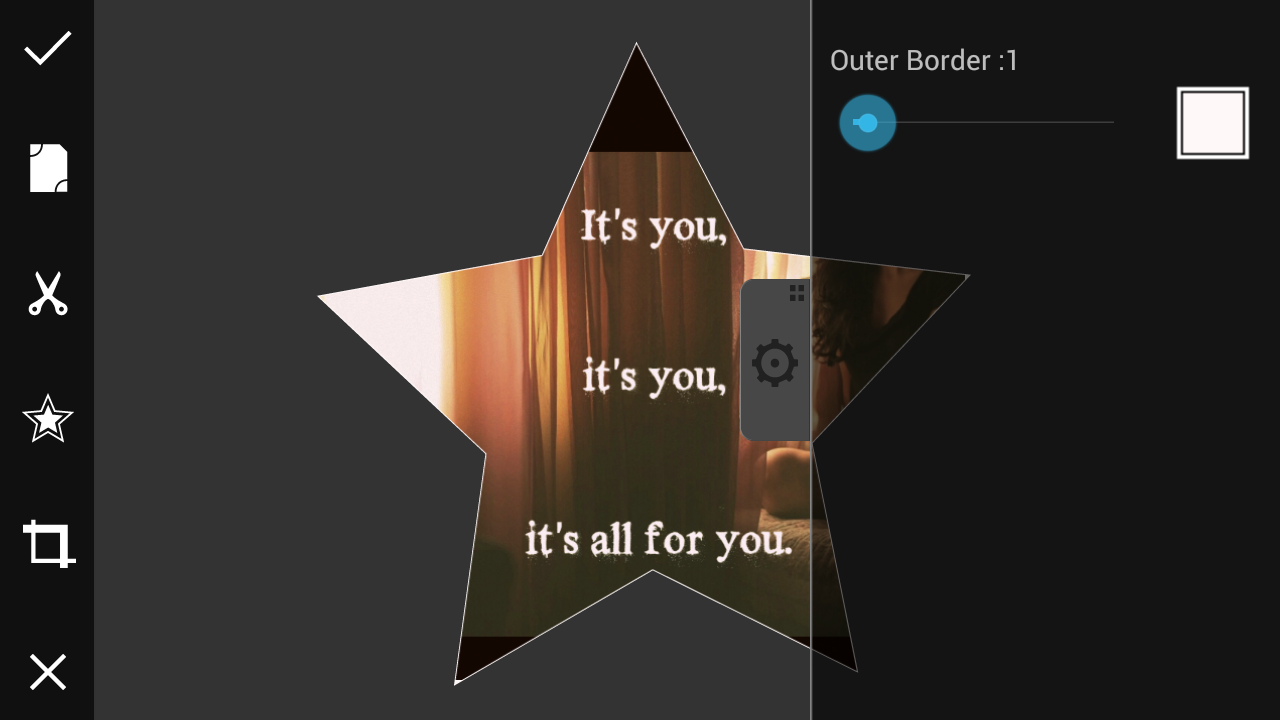 Step 6. Final Adjustments
Move your cropped image into position on your background. You can also adjust its size and opacity. Confirm once everything is in place and presto, you are finished! It's as easy as that!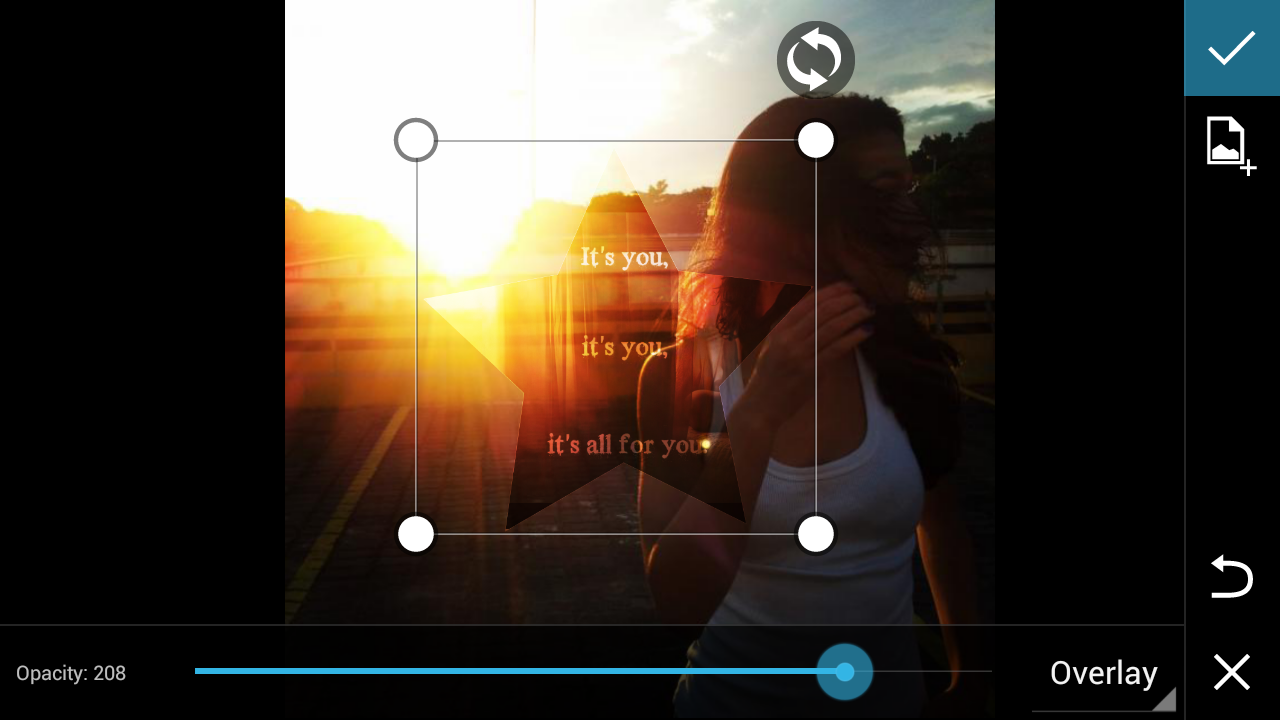 Experiment with different shapes and techniques to make the shapes of the pictures reflect how you feel about the pictures themselves. In PicsArt, nothing is permanent until you save, so don't be afraid to run wild and be creative!