As one of the most beautiful and progressive countries in Europe, The Netherlands is a place like no other that embraces the best of the past while its eyes look at the future. Its historic canals pack the architectural grandeur into surprisingly cozy and quaint city centers in a country that was once a global empire.
This is the country that always had a vision for the small scale, choosing bikeways over highways, and letting visitors discover it's many hidden secrets without the barriers of windshields and expensive tickets.
Explore these seven sites that make The Netherlands a delight for any traveler. We've included photos from our PicsArtists to guide you along the way.
1. Amsterdam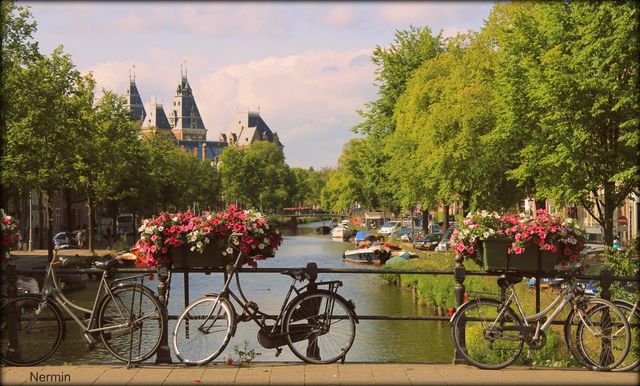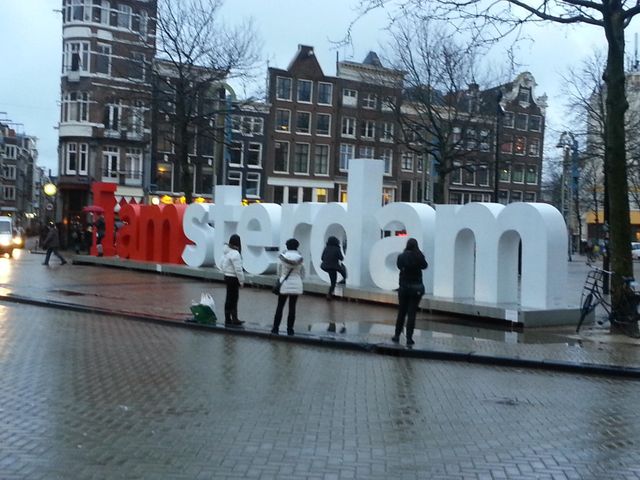 Photos by @nrmnpnr and @fatfame
Amsterdam is not only the capital of The Netherlands, but it's also the most visited spot in the country for a good reason. To start, the coziness of this city is irresistible. An elaborate canal system spirals out from the city center as narrow gabled buildings and houseboats line the banks, separated by flowery bridges. The city's museums exhibit treasures of artists like Van Gogh and Rembrandt, and the house of Holocaust victim Anne Frank stands as an important location of 20th-century history. Meanwhile, candlelit "brown cafes" serve coffee and beer like they have been for centuries while waffle houses hand out sweet treats. Then, of course, there is the famous red light district where the vices of adulthood are treated with a casual progressive pragmatism in a way that only the Dutch can.
2. Dutch Windmills, Zaanse Schans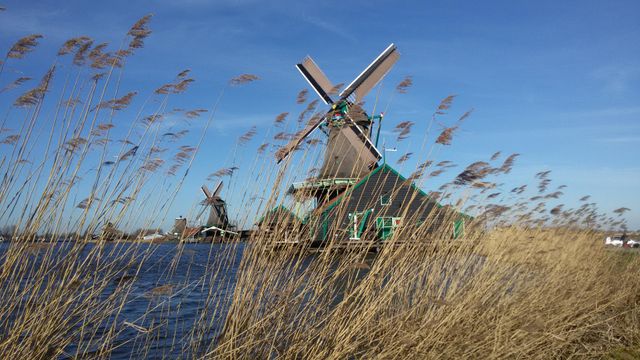 Photo by @valeriosebastiani
The Dutch windmills of Zaanse Schanse are world famous, operating for over 400 years. This charming historical riverbank is an open air museum where artisans make cheese and wooden shoes, restaurants serve traditional dutch pancakes, and windmill tours are offered for the reasonable price of about 3 Euros.
3. Flower Fields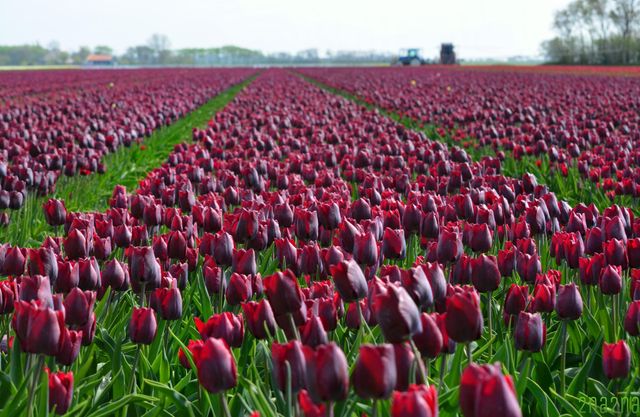 Photo by @2na2na
Throughout The Netherlands, fields of flowers — especially tulip bulbs — can be found streaming ribbons of brilliant colors across the Dutch countryside. The sites are famous and walking and bike tours are available in various regions. You can find the most famous flower fields near Keukenhof.
4. Rotterdam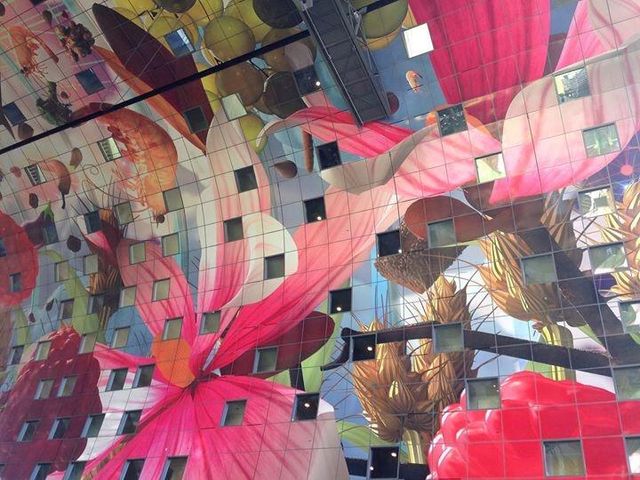 Photos by @dilocan58 and @mirjamderidder
Rotterdam is the second city of The Netherlands, but it's the complete opposite of Amsterdam. Having been bombed flat during World War II, the city rebuilt itself as a modern metropolis of eye-popping architecture and stands today as a multicultural hotbed of excitement. The nightlife is alive and kicking, the museums are fantastic, and the energy is contagious.
5. Bicycle Culture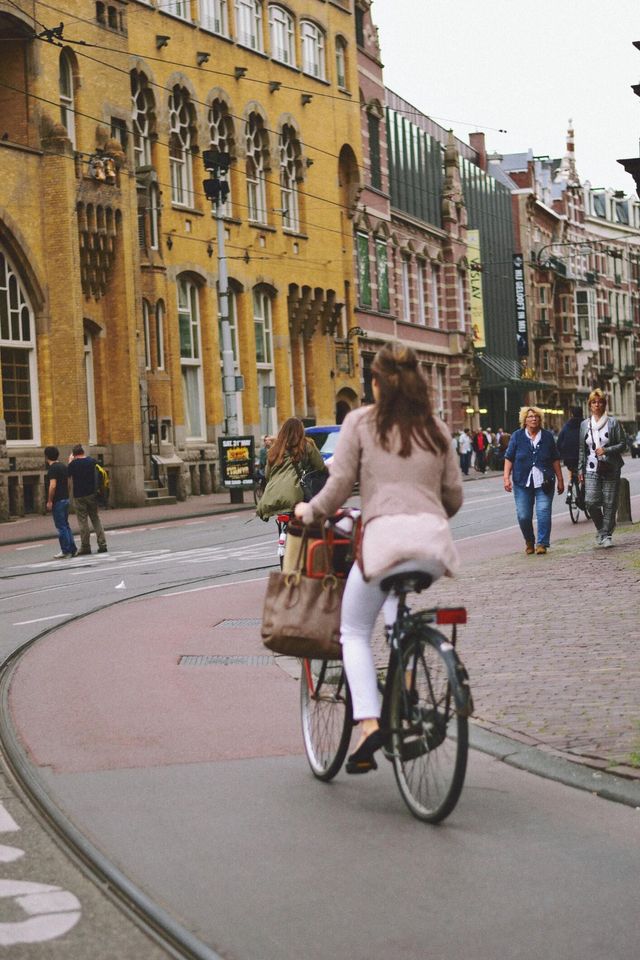 Photo by @herbertoo
The Netherlands embraced the bicycle in a way that few other countries have. About 31% of Dutch people list biking as the main mode of transportation, and that number is much higher in smaller towns. One of the reasons: Amazing infrastructure dedicated to biking, with special roads, tunnels, and bridges dedicated exclusively to cyclists. No bike? No problem. Renting one is as cheap and easy as ordering a cup of coffee.
6. Kasteel de Haar, Utrecht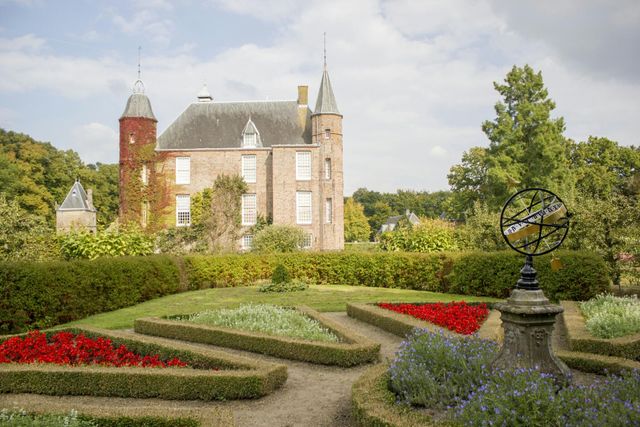 Photo by @kaitwy
De Haar Castle is the largest and most famous castle in The Netherlands. Built in a network of gardens and moats, this 16th-century castle was given a total neo-gothic facelift in the 19th century, and an enormous amount of money was spent to restore and exceed its original grandeur.
7. Maastricht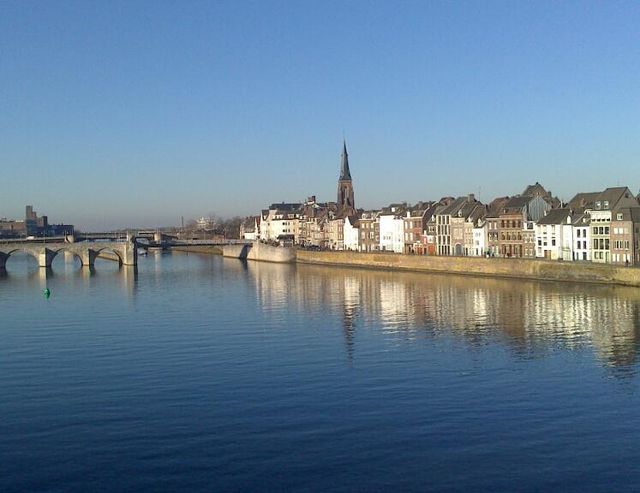 Photo by @evimulder
Maastricht is a true Dutch anomaly. Visible in its storied streets is diverse cultural influences coming from Spain, France, Belgium, and even ancient Rome. This town is an amalgam of European history with a rare mix of modern life thanks to the swaths of university students who ensure that their youthful presence is felt throughout the city.