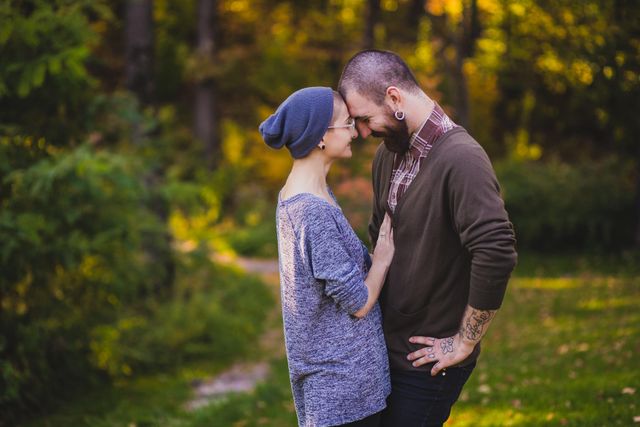 Ulianov Dmitry (@ulianovd)
Valentine's Day is a day when couples everywhere renew their romance by doing something special, but for those who want to capture all that love on camera, it can be tough at times not to spoil the moment.
Here are 7 tips for those tender hearted photographers out there on how to take romantic Valentine's Day photos without disrupting the magic.
1. Don't be a perfectionist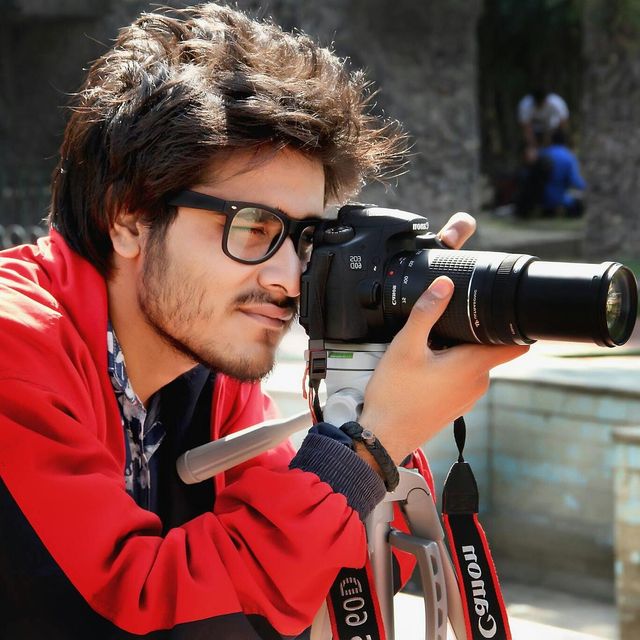 Ketan Vishwakarma (@little-vish)
"Wait a minute sweetie, let's take that one again!" Can you think of something less romantic? You can almost hear your significant other breathing an exasperated sigh as he or she loses interest.
Great photography is about taking your time, snapping a lot of shots from different angles, and milking each moment until you get it right… but not on a date! This isn't a shoot, this day is about being together in the moment and enjoying each other. Photography may be your passion, but Valentine's Day is about making sure that your special someone actually feels special.
If you want to take a picture just take it, then put the camera away and hope for the best. If your date starts to feel like second fiddle to your camera, your photos are going to start showing a lot of raised eyebrows.
2. Spring some love on em' at the last second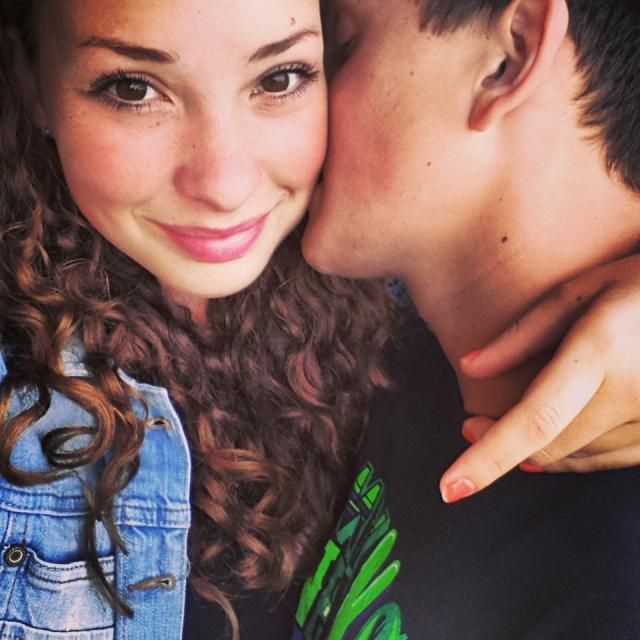 Anna Filipova (@anickafilip)
Stiff smiles are everywhere, because holding your happy face can be like acting in a movie of your life… boring!
Throw some surprise love at your date right before the flash goes off to bring them back into the moment. A kiss or squeeze can go a long way, but if you're feeling really spicy, go full throttle and literally sweep them off their feet or jump into their arms. You don't have to just capture moments, your photos can be something special in and of themselves.
3. Use an extra set of hands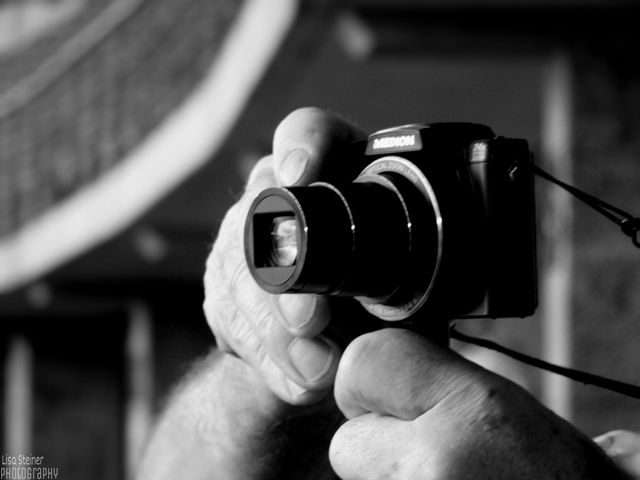 melancholy (@lisafussel)
Half the trouble with all this Valentine's Day photo business is the camera itself. No matter how small it is, letting go of your partner's hands to reach into your pocket constantly is going to get awkward, even if you fancy yourself a smooth operator. Plus, putting an object between your face and hers/his is a sure way to shatter the intimacy.
If you're going to a restaurant, let them know ahead of time and give your camera to the waiter for the meal. If you're out and about on a boat ride or at a majestic overlook, tap someone on the shoulder and hand them the lens. If you're really stuck, ask a single friend to tag along from a safe distance with a zoom lens, though you might have to buy them a meal later.
4. Don't manufacture moments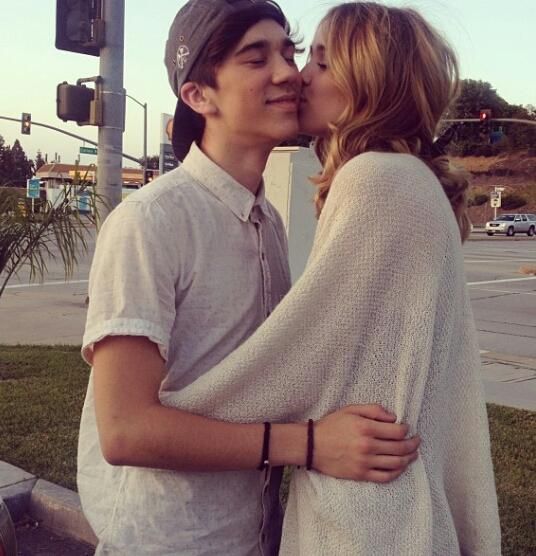 Acacia Clark (@acaciaaclark)
Just because you have a camera, it doesn't mean you have to use it constantly. Don't go into your date with specific shots ideas lined up in your head. This is a date, and if your couple is meant to be, then you know how to have fun together and make each other blush.
Listen to your heart, and focus on just being on your date. If love is in the air, you'll know the moments and your photos will take themselves. If you reach for your camera before you can both get settled into your date or–god forbid–in the middle of a conversation, then your camera will quickly become an unwelcome fifth wheel.
5. Get silly with it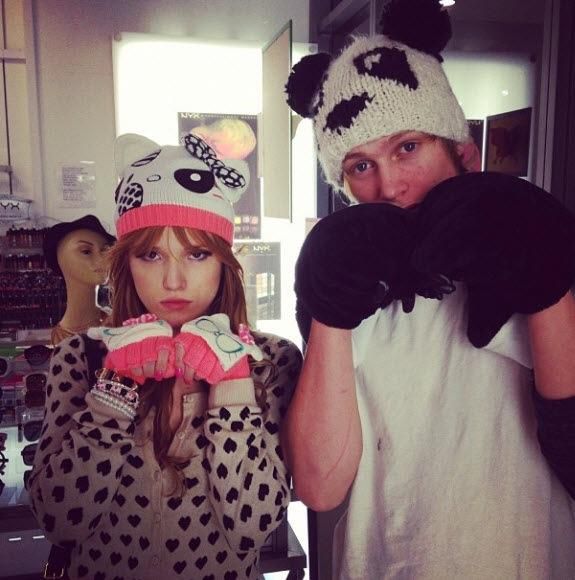 Tristan Klier () (@officialtristanklier)
Should, in spite of your best intentions, your camera burst a love bubble and break up a perfectly tender moment, humor can always dig you out.
Mug and squirm your way back into your date's good graces by poking some fun at yourself with a silly double-selfie, and your partner will follow your lead. If you can both share a laugh about it then you're home free.
6. Snap a Double Selfie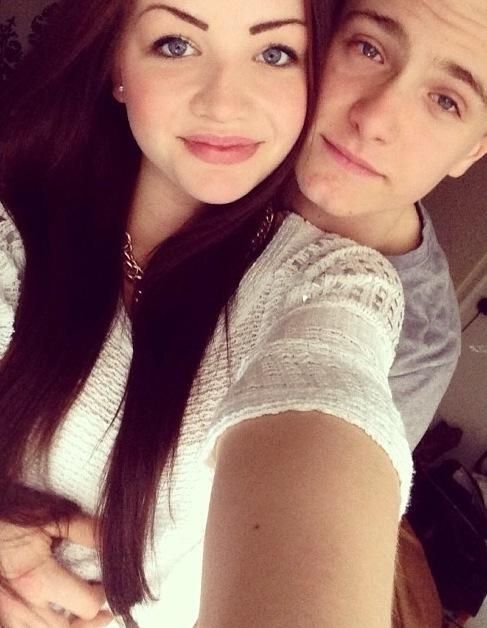 Alina (@unicornx33)
At the end of the day, there's no better way to stay close to your lovebird while taking a photo than a double selfie. Put one arm around them and stretch your camera hand out in front.
To make it a good one, make sure your camera hand is higher than your heads for the most flattering angle, and try to catch some beautiful scenery in the background if you can.
7. Get the romantic photo booth look with PicsArt's time-lapse camera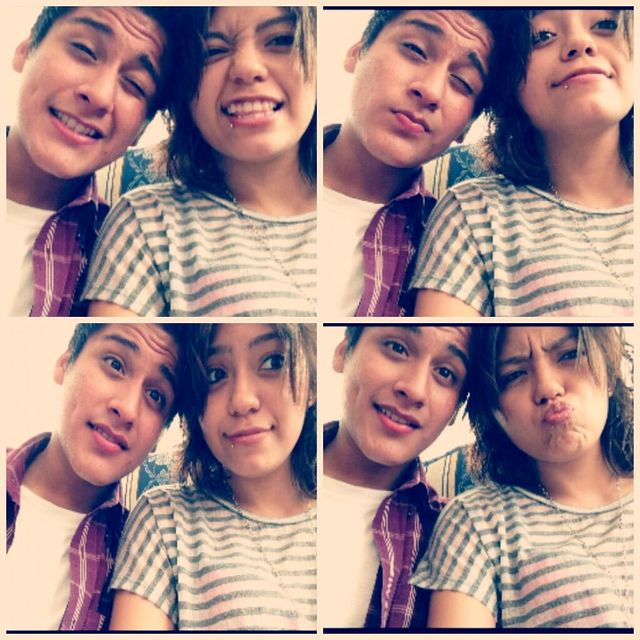 araacely (@heyaraa)
We've all seen the classic reel of romantic shots when a couple enters a photobooth and cuts loose. The best way to relax is if you don't have to worry about waiting and pressing buttons at all, and you can just be free to let your personalities shine in front of the lens.
PicsArt's time-lapse camera fires off a shot automatically every second. You can set the interval to as high as every 30 seconds, but then you're both likely to get bored waiting.
Set the timer to one second, press the capture button and then just have fun striking all of the silly or romantic poses you like. Grimace, kiss, smile, and laugh, after 10 seconds you'll have 10 great Valentine's Day photos in the bag. Mount them into a collage to seal the deal.