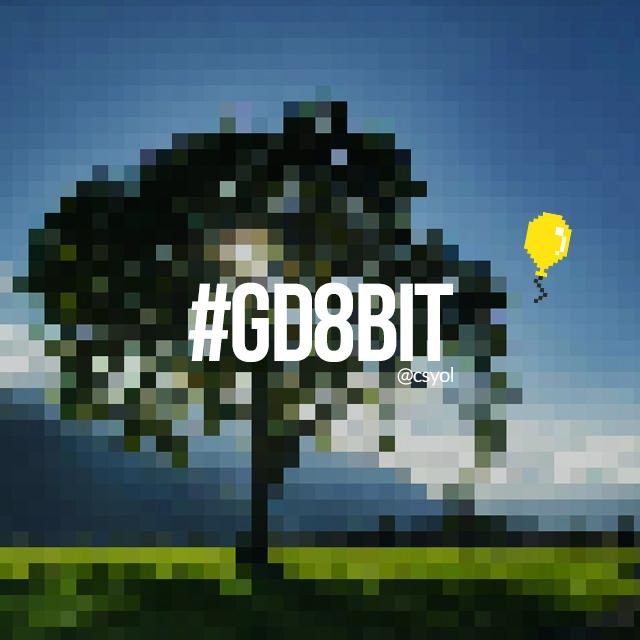 For this week's Graphic Design Contest, we're winding back the clocks on computer displays and asking you to create an 8-bit image like the classic arcade video games of the 80s.
If the term 8-bit sounds like gibberish to you, think of Pacman or early Mario, when images were primitively constructed from solid blocks of color. Today, technology has long outgrown 8-bit resolution, but the hyper-pixelated display has retained its nostalgic meaning for people, evoking the 80s and early 90s, when going to the arcade to play Space Invaders or Donkey Kong was a perfectly common way to spend an afternoon.
Use the 8-bit clipart package to create your design, and feel free to enhance it with any other tool in the Editor to get that perfect 1980s arcade style. To enter, just tag your 8-bit image with #GD8bit.
How to Enter the Contest
Submit an entry by tagging it with #GD8bit or by submitting it in the Contests section. Submit a maximum of two designs between Tuesday, May 5th and 23:59 PDT on Thursday, May 7th.
How to Vote
Voting starts on Friday, May 8th and closes at 23:59 PDT on Wednesday, May 13th. Vote in the Contests section by selecting your favorite entries. Under our new rules, all entries in the Contests section will be displayed in random order. No new entries are permitted once voting begins.
Contest Winners
The 10 designs with the most votes by the close of voting wins. Our jury will also select and feature one entry that did not make it to the top 10.