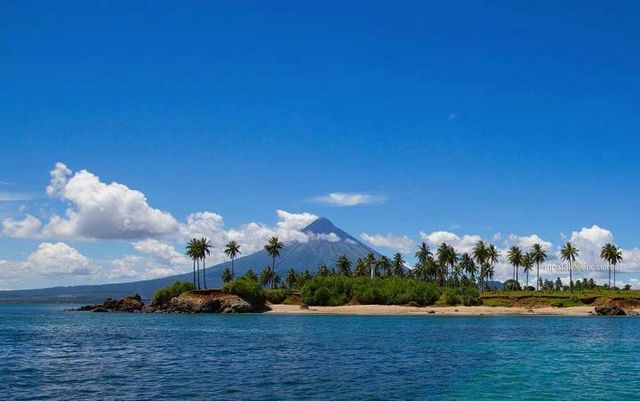 The Philippine archipelago is packed with natural wonders and cultural marvels. This is an island paradise in the Asian Pacific, complete with snow-white sands, palmed jungles, and titanic mountain tops. Its culture has influences from its ancient indigenous cultures, hundreds of years of Spanish colonization, and then independence.
There is a lot to take in here, so we're narrowing things down to eight marvelous sights. Your guides along the way will be the PicsArtists who have captured them.
Hundred Islands National Park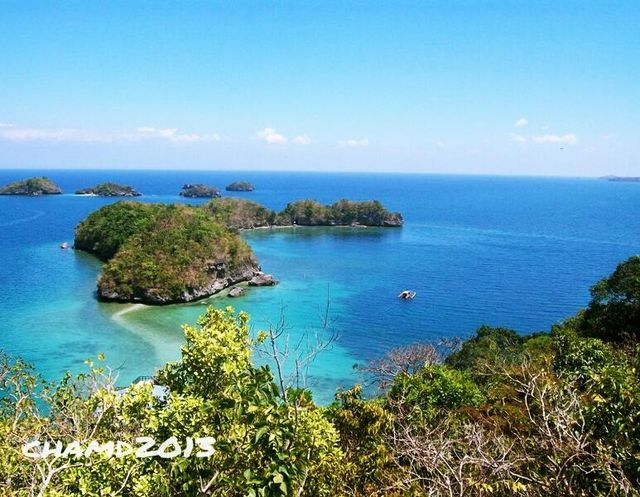 Hundred Islands National Park is a chain of 123 pristine Pacific islands, captured beautifully in the shot above by @chadomingo. There is no better place in the world to go island-hopping. Board a traditional fishing boat and explore the many beaches, groves, cave systems, and lush forests that make this protected area one of the planet's most astounding destinations. Snorkeling, kayaking, and cliff diving inside Imelda Cave are all musts.
Mayon Volcano
Mayon Volcano is an impressive active volcano, surrounded by jungle and ocean on Luzon Island. In fact, this week it has been concerning people with its rumblings, but from a safe distance, an eruption is a spectacular sight. Mayon is also known for being a perfect cone shape, appearing exactly the same no matter which angle you are looking at it from. In @ledoliver's unique shot above, we can see all of Mayon, framed grandly in the doorway.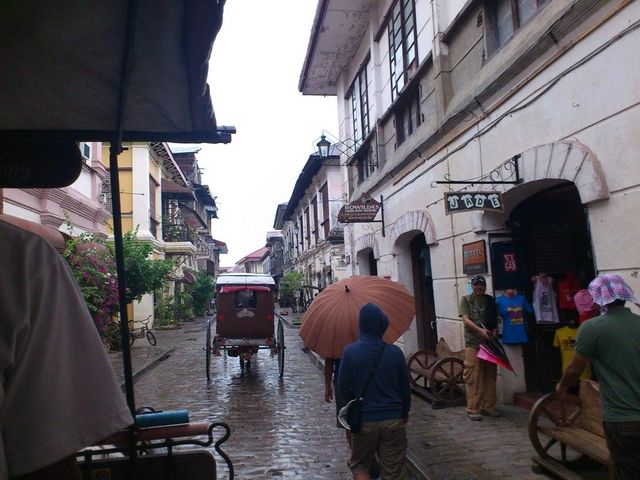 Vigan, on Luzon Island, may be the country's most beautiful city, or at least its most romantic. This is a perfectly preserved 16th-century Spanish colonial town. Stroll through time on these colonial Spanish streets by foot or horse-drawn carriage to admire its haciendas. Crisologo Street is your best bet, connecting to a major square, lined with museums, shops, and historical homes. To see what it looks like, just check out @rizzaguerta's shot above, taken from a carriage seat.
Hanging Coffins of Sagada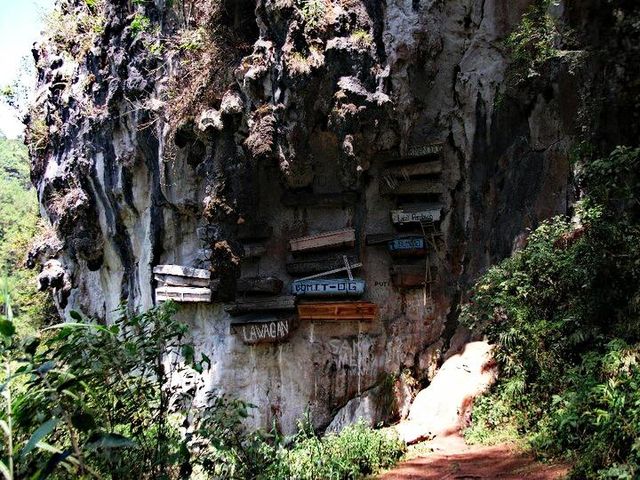 The Hanging Coffins of Sagada are an unusual phenomenon, caskets suspended high in the air on the cliffside. This practice dates back 2,000 years and is a burial tradition of the Igorot tribe. When nearing death, Igorot craft their own coffins by hand, and once deceased, they are carried to the cliff by their tribe members and buried in their family colors so that their ancestors will recognize them upon arrival in the afterlife. Bogchi Gensaya (@bogchi) captures them perfectly in this shot above.
Mount Pulag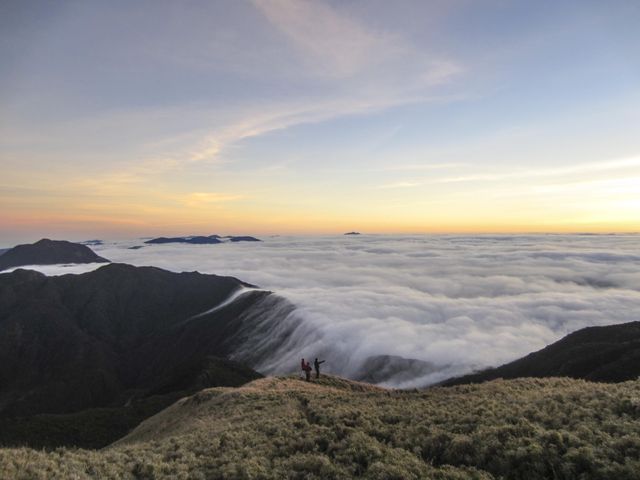 The "Playground of the Gods," Mount Pulag is the highest summit in all of Luzon, the largest island of the Philippines, standing at nearly two miles high. It is also a favorite for tourists in search of serene and awe-inspiring landscapes. Covered in mossy forests, pink flowers, and clouds that spill over its rugged ridges like a cauldron boiling over, this place is something to behold. The easiest way up is the well-established Ambangeg Trail, and at the end of the climb awaits the view in the shot above, captured by @neilryancarilo.
Banaue Rice Terraces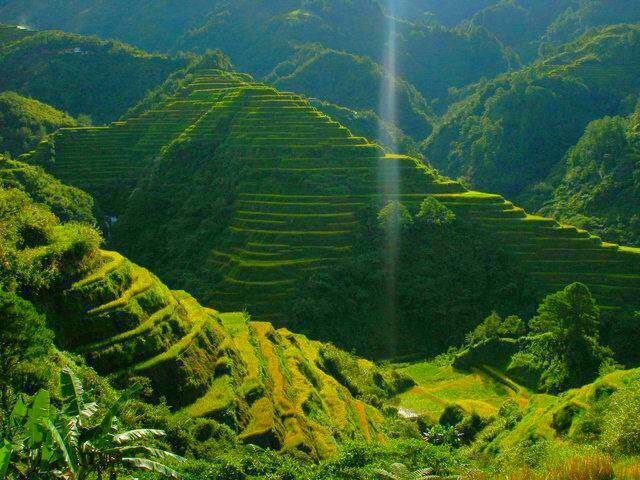 Cut into the mountains of the Ifugao region over 2,000 years ago are the breathtaking Banaue Rice Terraces. Filipinos call them the eighth wonder of the world, and tourists from all over come to take in the sight of whole mountainsides carved into steps of flooded rice fields. It is no wonder UNESCO has declared it a World Heritage Site. The shot above, captured by @landofbeauty, gives you an idea of its mammoth scale.
Paoay Church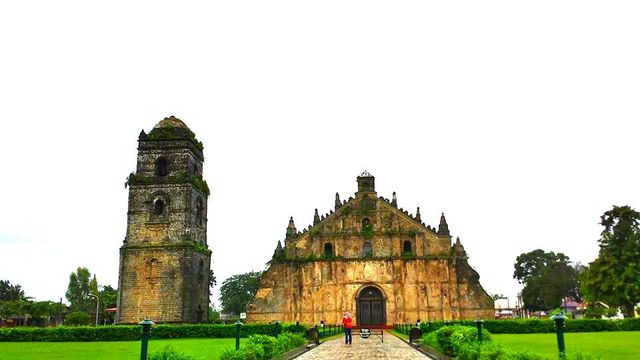 The St. Augustine Church of Paoay, known more commonly as Paoay Church, is a magical structure that is really like nothing else you'll see in your life. Completed in 1710, Paoay Church is the primary example of what's called Earthquake Baroque Architecture. This style is trademarked by the use of enormous buttresses to hold up buildings during fierce earthquakes. In @ailyniee's shot above, we can clearly see Paoay's mossy bell tower and unique shape.
Swim with Whale Sharks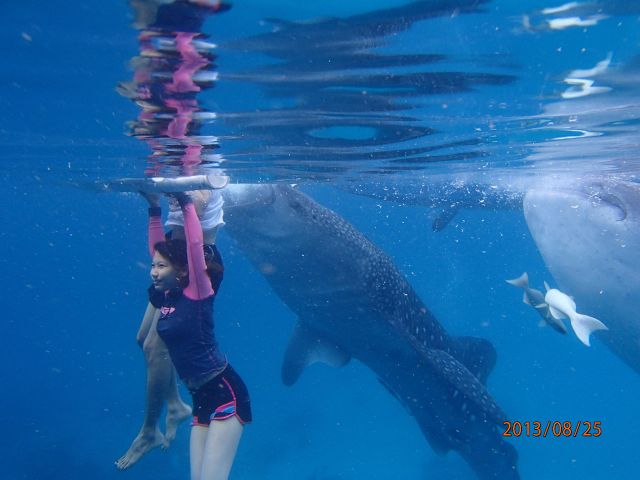 Near the town of Oslob on the isle of Cebu, you can swim with the world's largest fish, whale sharks. Tourists flock to the beach of Tan-awan to watch local fisherman feed the sharks, and even get in the water and snorkel with them, like in @kang0507's shot above.
More Photos from Users