For this week's Drawing Challenge, we asked our users to create their very own super heroes using PIcsArt drawing tools. But before your own hero can get started bringing villains to justice and saving women from burning buildings, you need to draw him first. Here is a tutorial to help acquaint you with the basic steps involved in drawing a super hero.
Step 1.
Draw a basic skeleton for your hero with a low opacity brush. Figure out the basic shapes of the head, torso, and limbs, and draw vertical and horizontal lines across the middle of your figure to establish a reference for symmetry.
Step 2.
Create a new layer and, using your skeleton as a reference, loosely sketch the outline of your hero. Add facial features, hair, and the details of your character's super suite.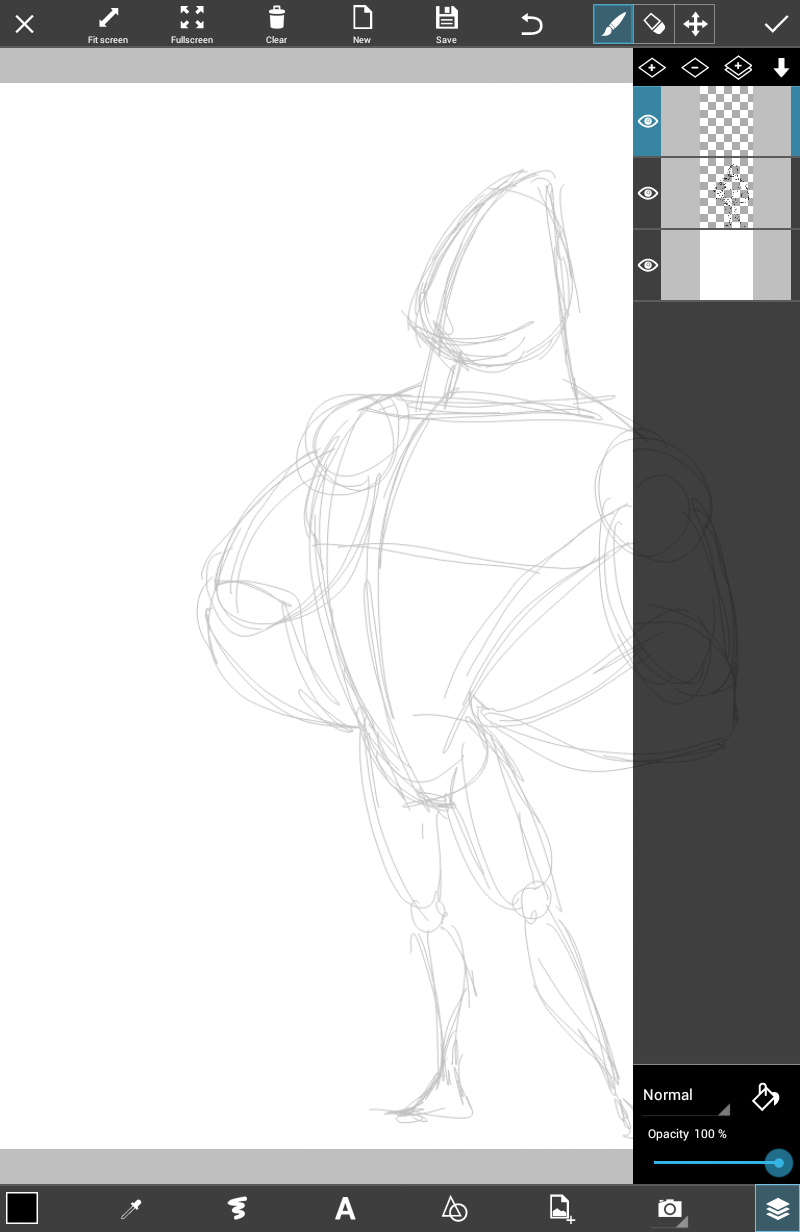 Step 3.
Add another layer and finalize the outline of your hero. This time don't leave any extra lines and try to be as precise as possible. Once finished, delete the previous two layers leaving only the final outline.
Step 4.
Fill in the base colors for your hero. Don't forget to use fun colors to liven up your hero's super suite.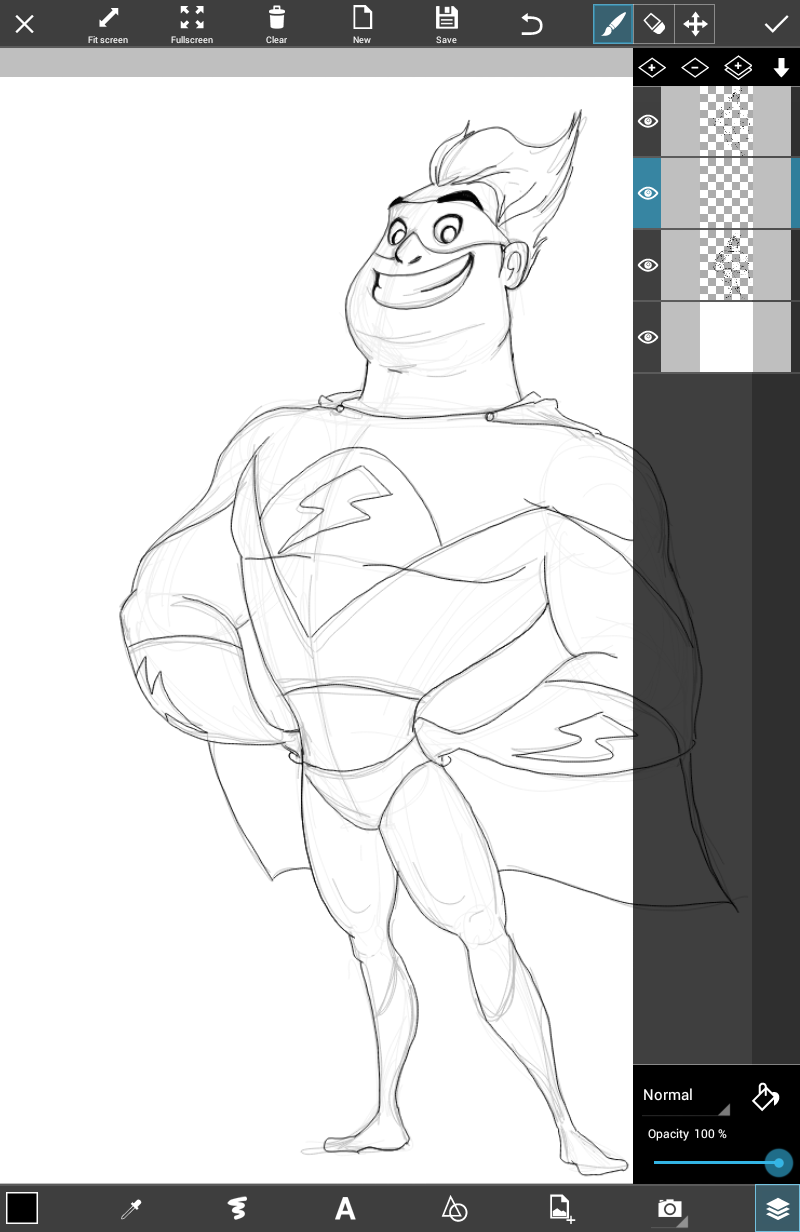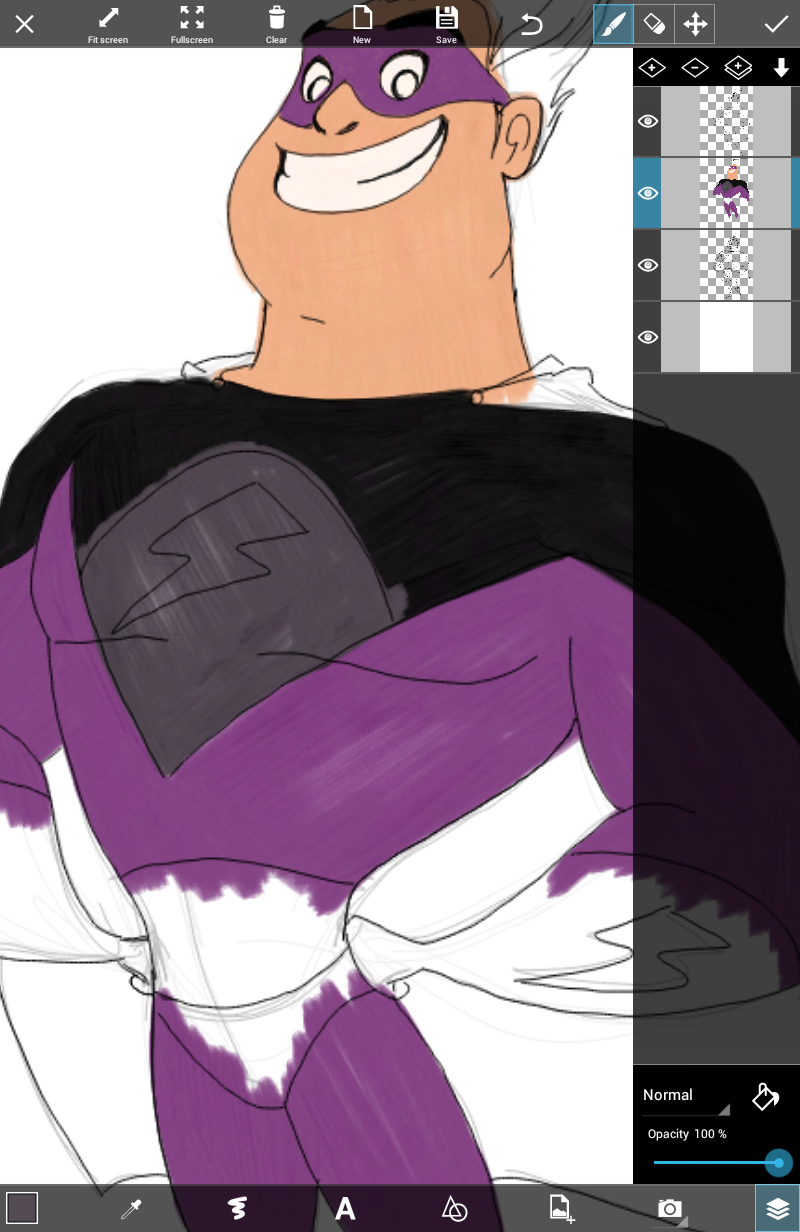 Step 5.
Apply shading to your hero one layer at a time, starting with only slightly darker shades to outline your hero's chin and neck. Then add darker shades in the places furthest away from your light source, like under the armpits and behind your hero's neck and legs.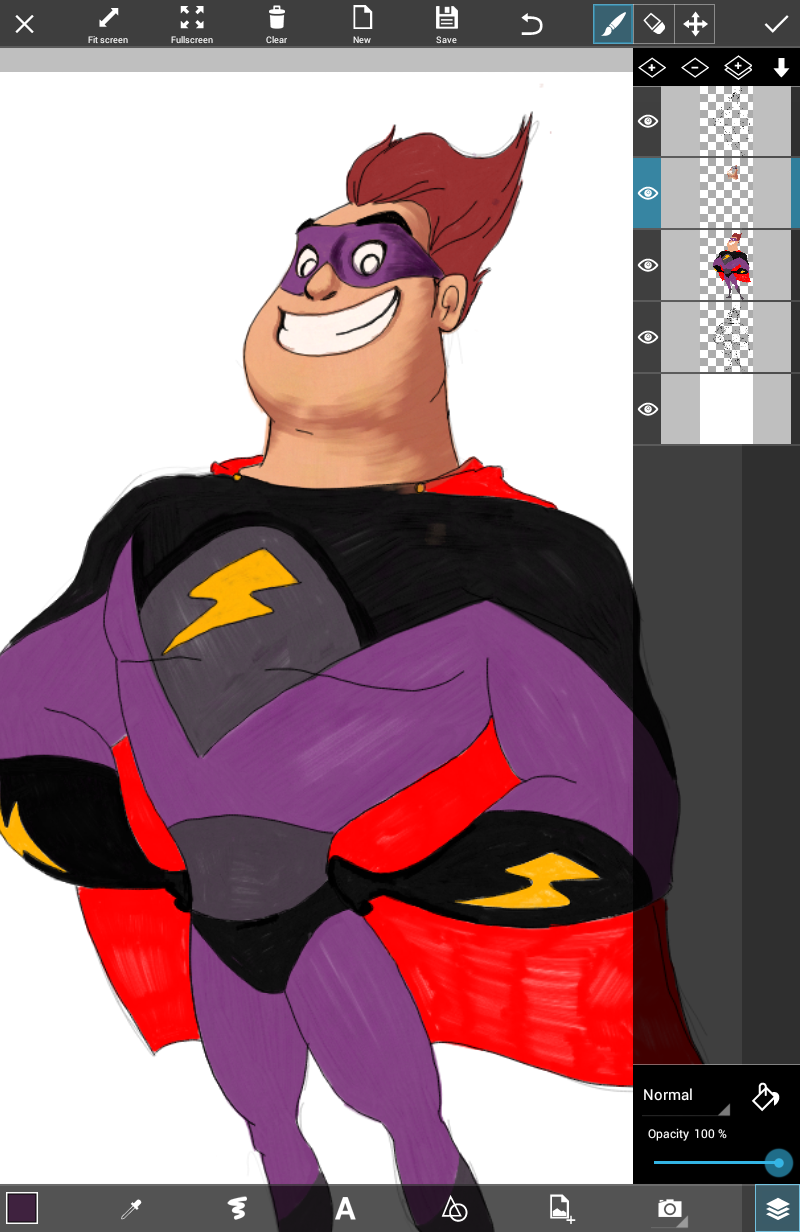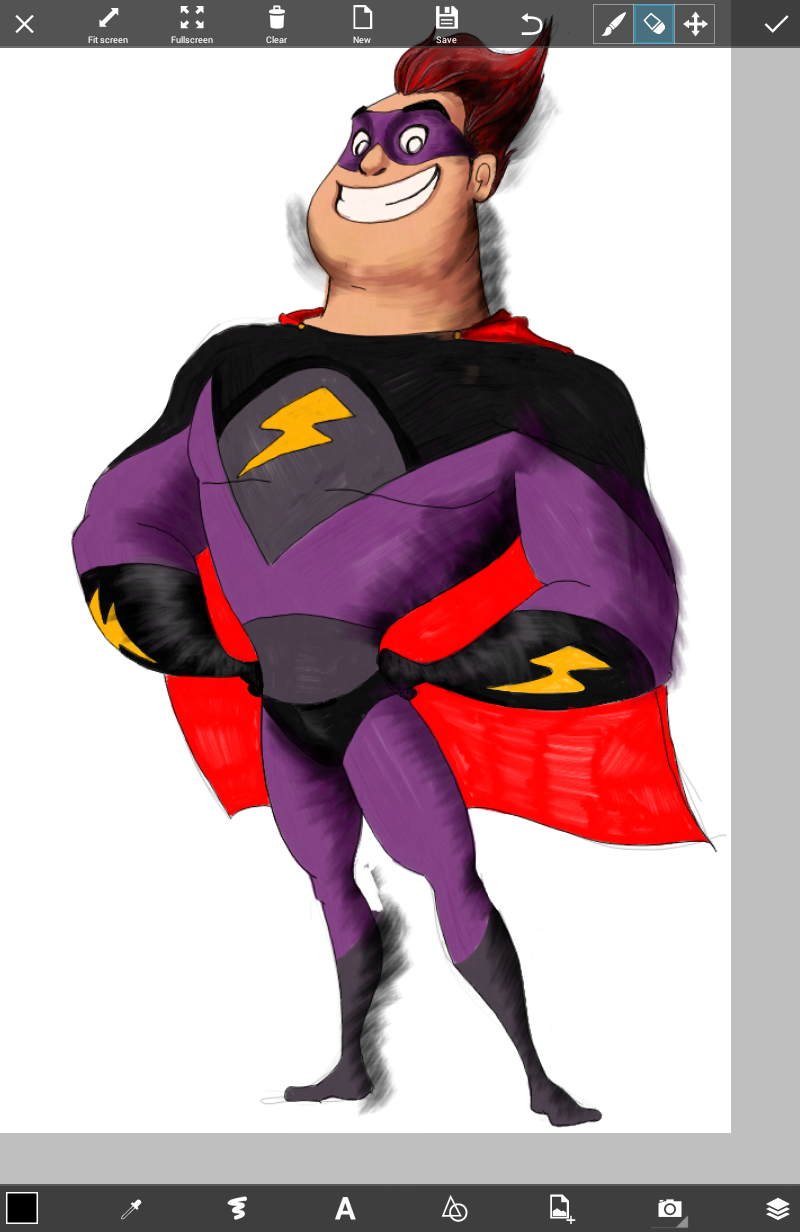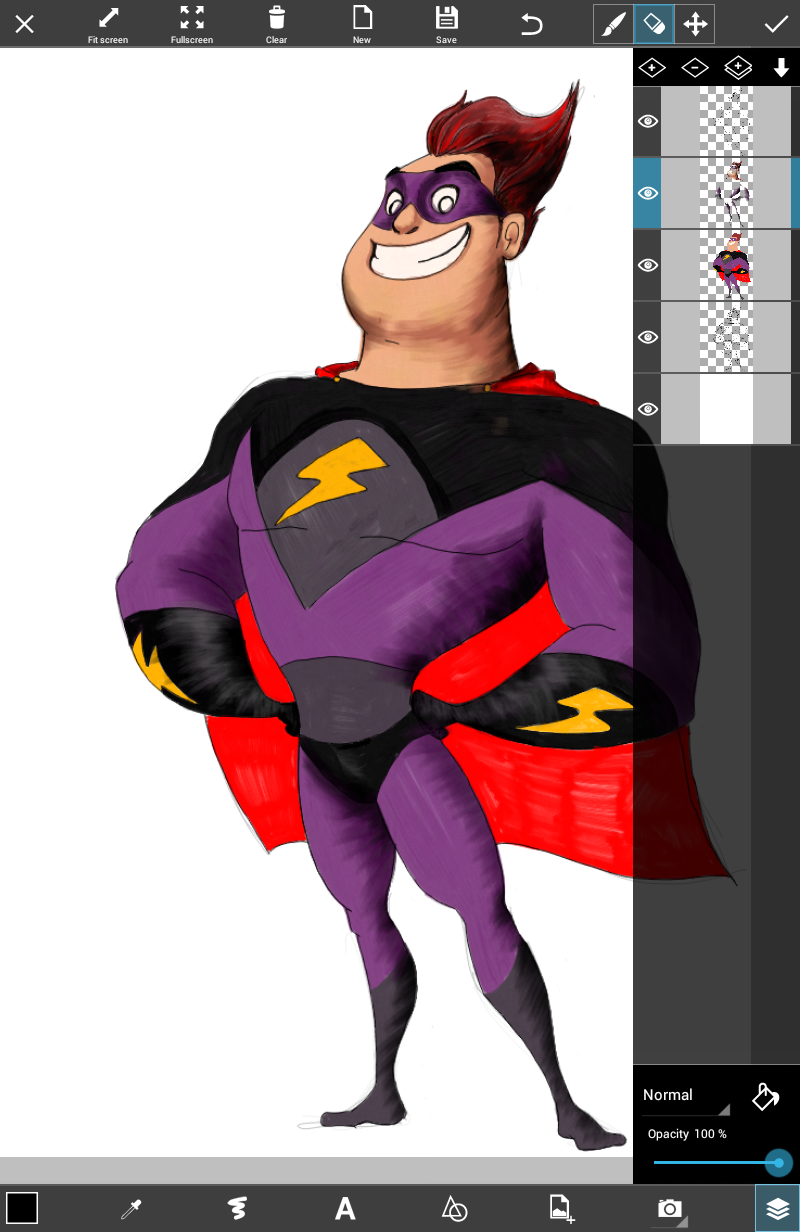 Step 6.
Once you've added your shading, it's time to add reflecting light. Use a white brush to add light to the areas closest to your light source. Light is also a useful tool for defining the shapes of your hero's muscles.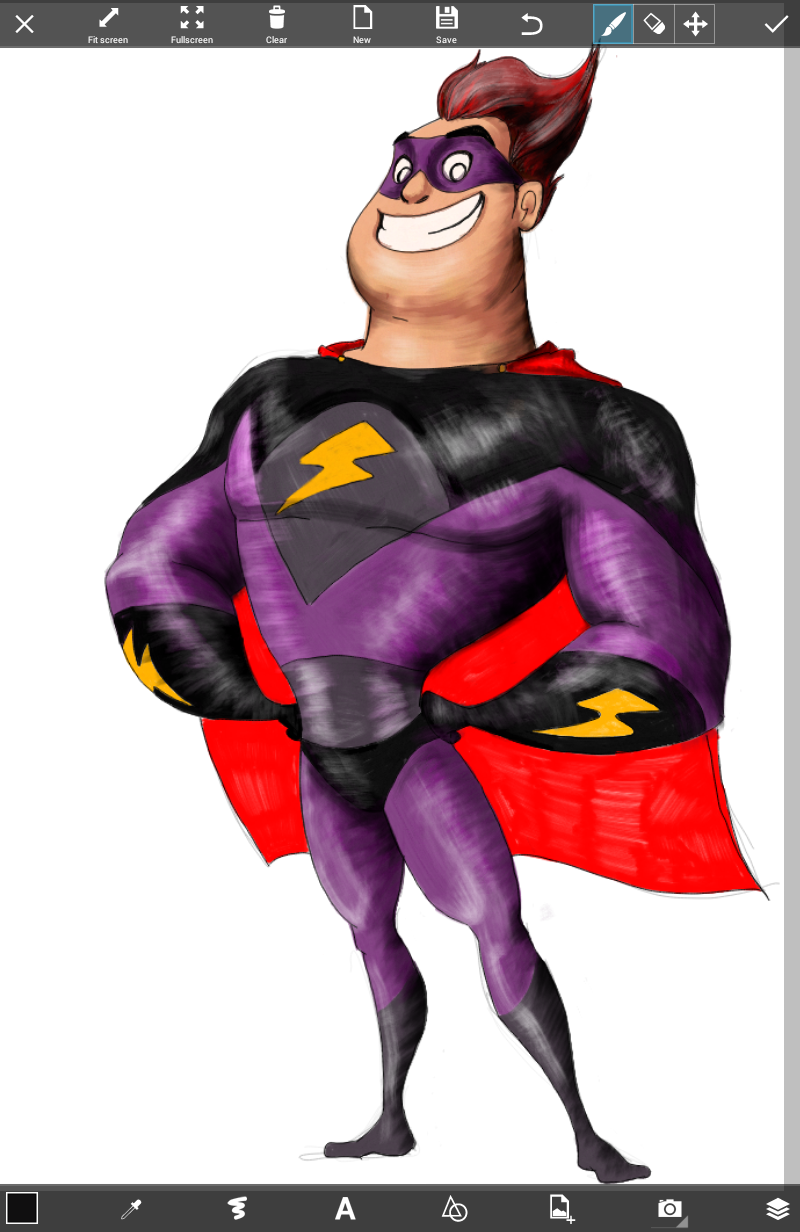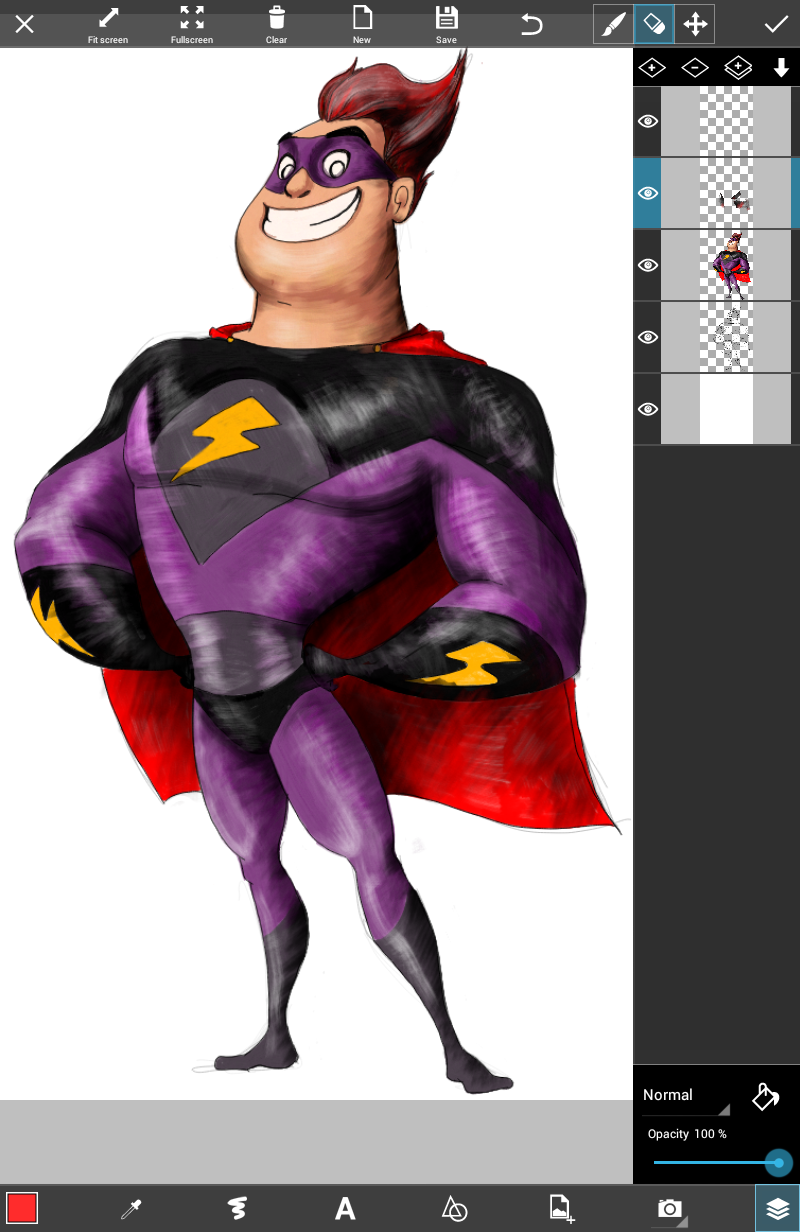 Step 7.
Once you are finished, you can merge all of your layers into a single layer by clicking the white downward- -facing arrow in the top right corner. The arrow merges the selected layer with the layer immediately below it. You can shuffle layers around by selecting and dragging them.
Step 8.
Add a new layer and use a large brush to create a background for your hero, then add yet another layer between your hero and the background to draw his shadow.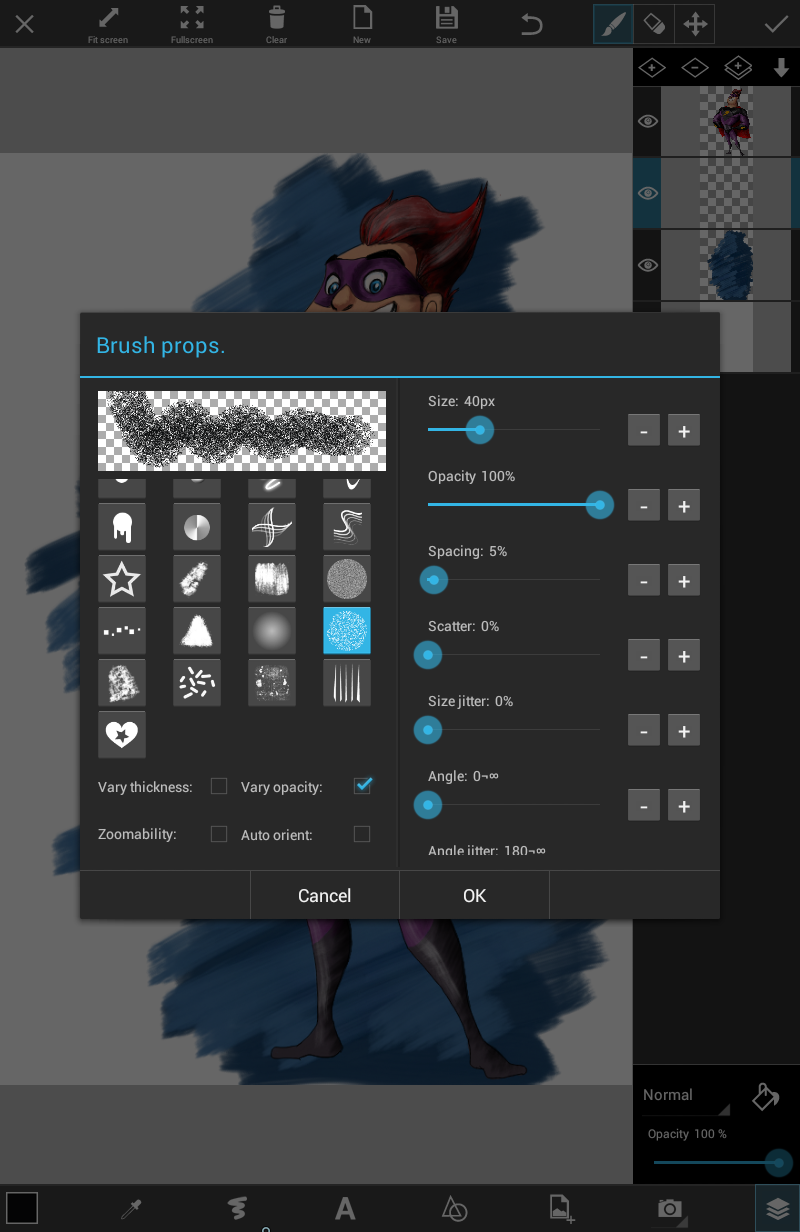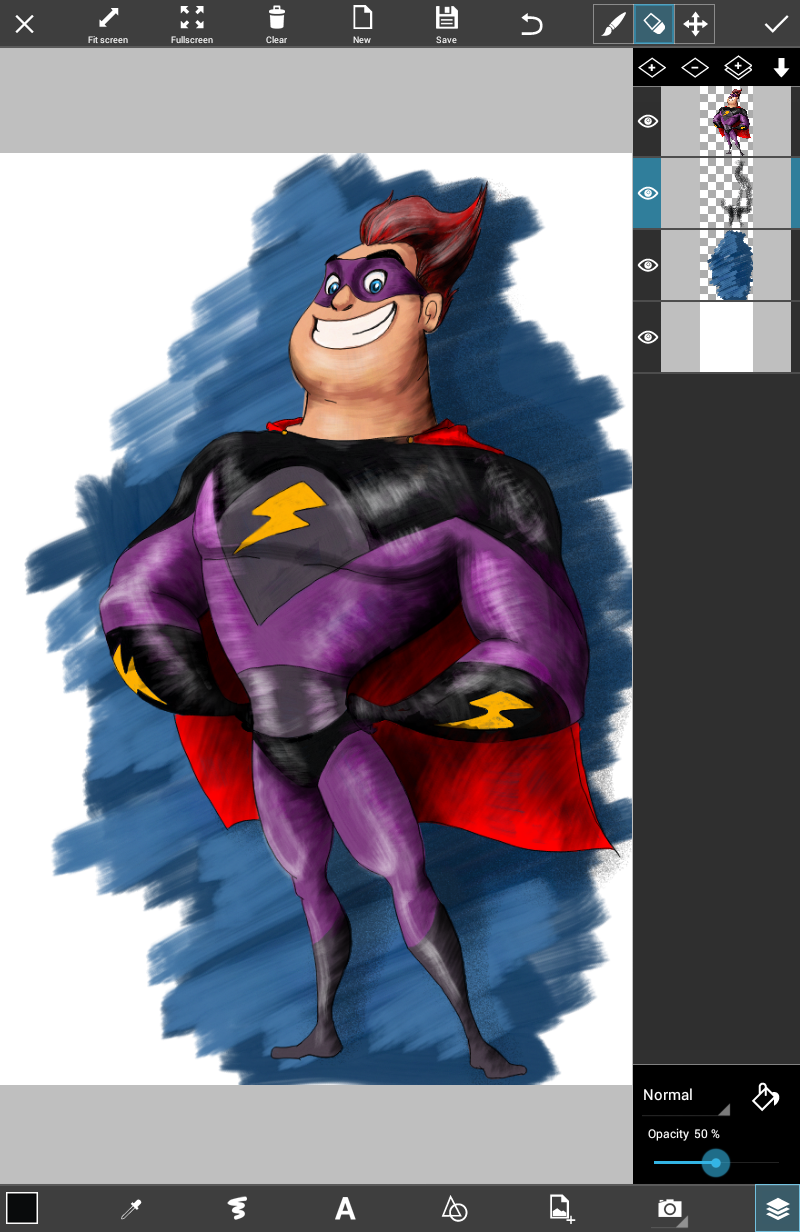 Step 9.
Merge the remaining layers to finish your drawing. Now your hero is finally ready to get busy fighting crime, protecting the helpless, and standing up in the name of justice everywhere!