The Drawing Challenge this week is asking PicsArtists to gear up and take on their favorite sports events. But before we fire the starting gun and send everybody off to the races, we want to huddle up and do our duty as coach. A sporting event is not joke, movement is one of the hardest things to convey as an artist, so just like on the field or on the court, the canvas requires training and preparation. Here is a drawing tutorial we made of a track meet. Track is great because foot races are perfect studies for anatomy in motion. We broke it down step by step to offer users some tips and inspiration.
Step 1: Draw the Basic Shape
Draw a very rough outline of your runners on the track, making sure to get down the basics: head, torso, arms, and legs.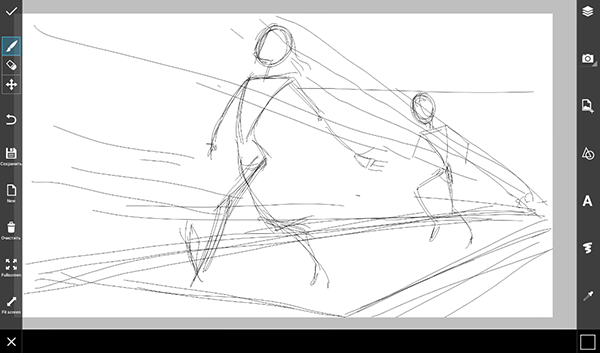 Step 2: Refine Your Outline
Reduce the opacity and create a new layer, this time tracing a more complete skeleton. Draw moving limbs in several positions, to better understand their anatomy, then choose one and erase the others.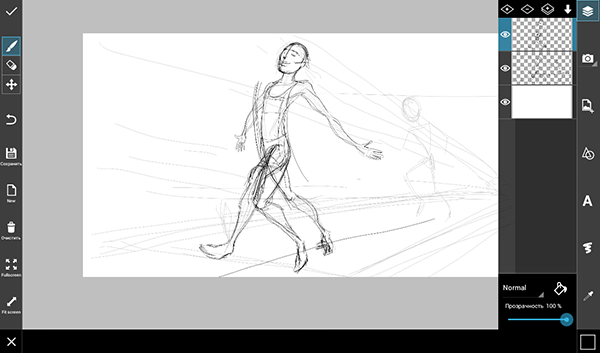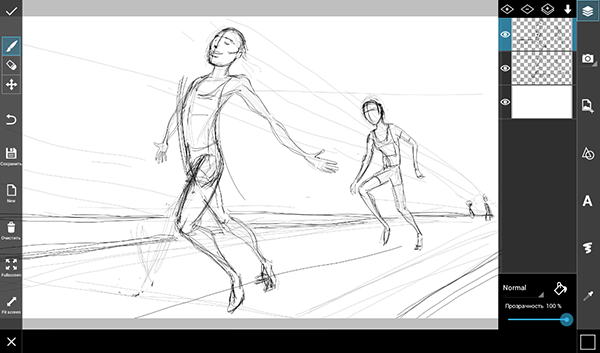 Step 3: Draw the Final Outline
Reduce the opacity and add a new layer. This time trace your final outline in clean deliberate lines, outlining facial features and folds of clothing.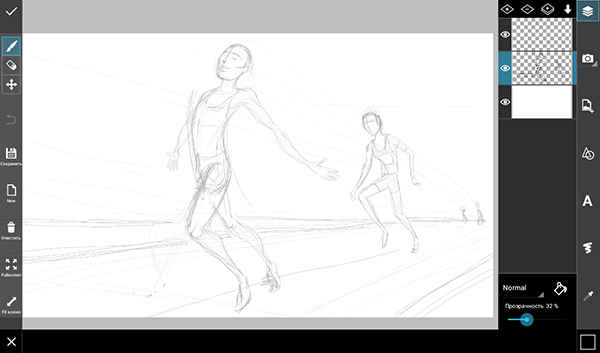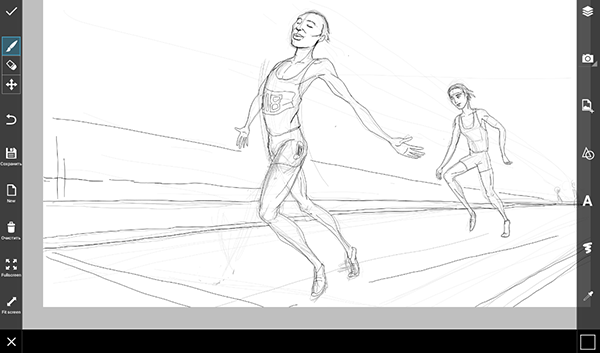 Step 4: Color the Drawing
Delete your outline layers and fill in the colors of your drawing in a new set of layers, so that you can color different elements individually.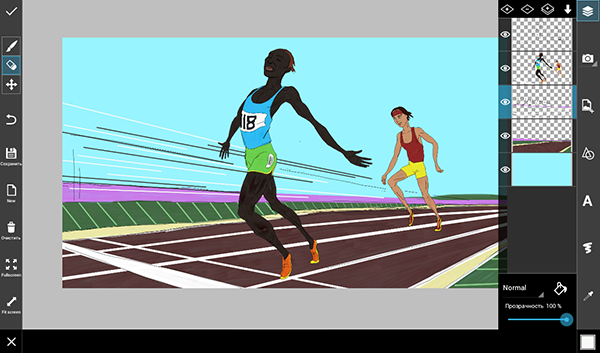 Step 5: Add Shading to Define Form
Add shading by using colors of darker and lighter tones to further sculpt the shapes in your drawing, darkening the eye-sockets and brightening protruding elements like, say, your runner's Adam's apple. Be conscious of the direction of your light-source.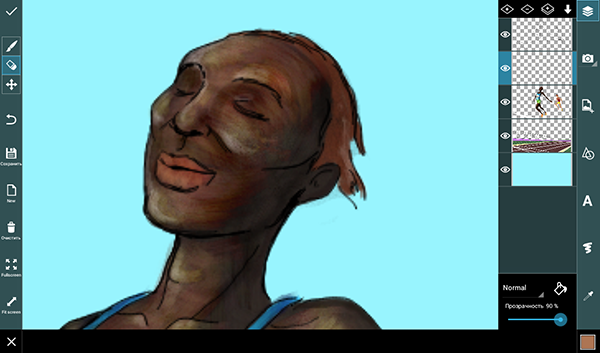 Step 6: Draw the Stands and Create Motion Blur
To draw things like crowds in the stands use translucent brushes of various colors, paint rows, and sections in crisscrossing patterns. Use the same brush  type to add streaks of motion blur trailing behind your runners.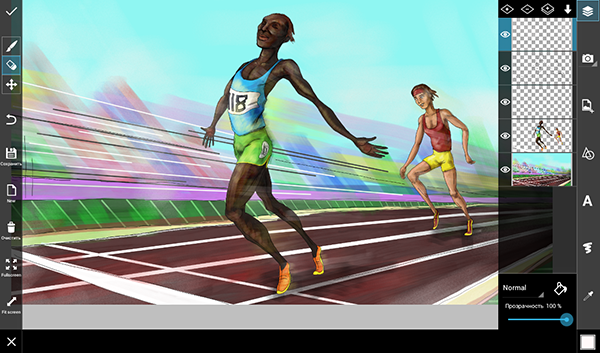 Step 7: Add Final Details
Add any final details to finish your drawing like, say, the whites of your runner's eyes. He is now awake and can see his victory as he crosses the finish line.