Since Daily Inspirations replaced Daily Hashtags, we've seen engagement more than double! It's a joy to hear from people that they can't wait to open up PicsArt to see what their "creative prompt" of the day will be or to see people trying techniques that are outside of their comfort range. It's obvious that people are playing with PicsArt in new ways – and we love it.
What we don't love is that some people have figured out that they can retag a popular photo from the day prior's Daily Inspiration with the current Daily Inspiration to make it to the front of the Explore Page. What's worse is that, sometimes, the new image isn't actually related to the Daily Inspiration. Not only is this "farming for likes" and is against our Community Guidelines, but it also doesn't set a good example for others users trying to understand what kind of image to share. Moreover, the person doing so takes away a featured spot for a more deserving artist. (For more information about how images are "Featured", see the bottom of this post).
So what to do? In the short-term, we'll be removing tags from images featured in the Daily Inspiration card that are trying to farm for likes or that aren't properly participating. In the long-term, we are exploring whether we want to curate that card manually or make changes to the algorithm so that images change out more often. Feel free to leave your feedback below about which solution you'd prefer!
"So… What else is going on?"
Oh, you know. Just continuing to work on new reporting UI, mechanisms, clearer image guidelines, and contests! I'll be ready to talk to you all more about contests in the next few weeks, but I think you're going to like what we have in store.
Also, this dog was in our office: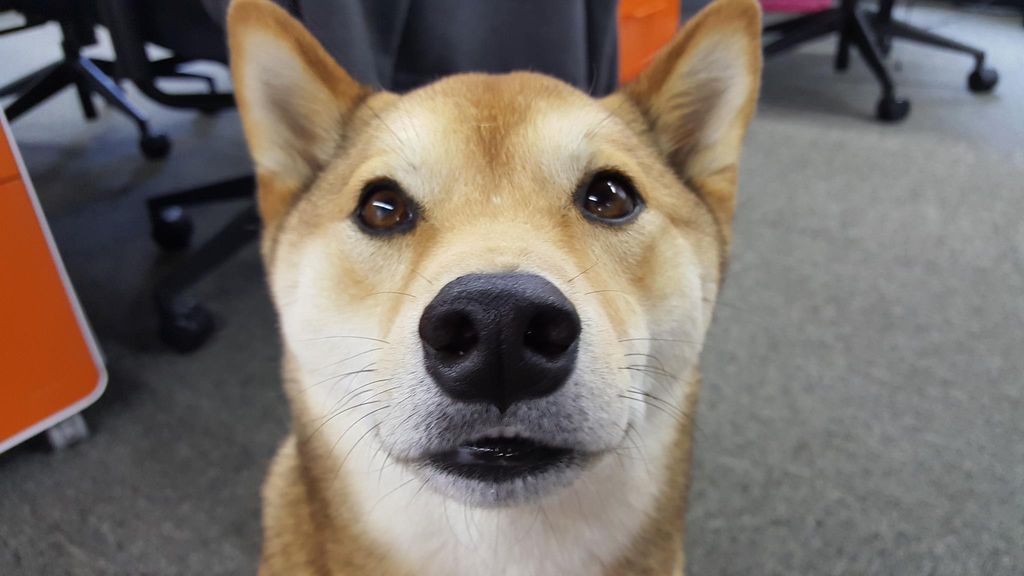 Your Questions, Answered
Q) How do you pick which images get 'Featured'?
A) Glad you asked! It's actually different for different cards within our app, so I understand how it can be a little confusing. Hopefully this helps.
The following cards are curated, manually, by a PicsArt Curator: PicsArt Picks, Featured Images, Guest Curator, all Artist cards, and Best Of. Contest Winners are selected by contest votes.
An algorithm curates: Hashtag cards (including Daily Inspiration and #FreeToEdit), Popular Images, and Recent Images. An algorithm also selects the 'Interesting' sections of all of our hashtags.
As for the 'Featured Images' card in particular, our moderators are constantly reviewing images as they come into PicsArt, featuring the standouts. Remember, we have millions of photos every day and can't feature every single good image coming through. Persistance is key! Keep doing the best work you can and watch your own community grow.