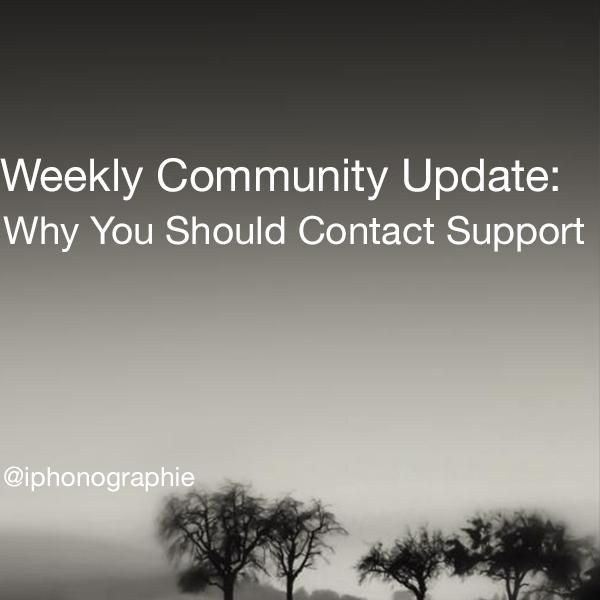 A couple times a day, I get a notification in PicsArt with a question about the app. I'm always happy to help when I can, but, most of the time, I reply with, "Please contact [email protected] and let them know!" There are a few good reasons for contacting support over seeking in-app help so I'd like to use this week's Community Update to explain why contacting support will get your issue resolved faster.
Firstly, writing support helps us keep record of the issues or questions people are having. Tracking your requests from in-app requests is almost impossible since we may not always see them. On the flip side, when you write support, we record everything. We'll know pretty quickly if iOS users are having an issue but Android users aren't, or if there's a frequently asked question that we can easily address.
Secondly, our Support Team is best equipped to actually help you out! Your community team is really happy to be your advocate to the rest of the company, but we're not the most technical people at PicsArt. Thankfully, our Support Team can help! When they can't solve your issue immediately, they'll make sure that your issue gets passed to the right people.
Thirdly, we want you to be as detailed as possible in your support tickets so we can help out – and sometimes that includes personal information like what device you're using or your email address. For this reason, public comments or images isn't the best place for us to be having these conversations with you all. We respect your privacy and want to make sure you're discussing it with it over email.
And, lastly, sometimes Support isn't the best place to go! If your image has been stolen by another PicsArtist, make sure you use our in-app reporting mechanism to get the image removed. That asked for all of the relevant information we'd have to ask you anyways.
So, the next time you have an issue, just send it over to [email protected]!
That's all for this week PicsArtists! See you here next week, same time, same place.