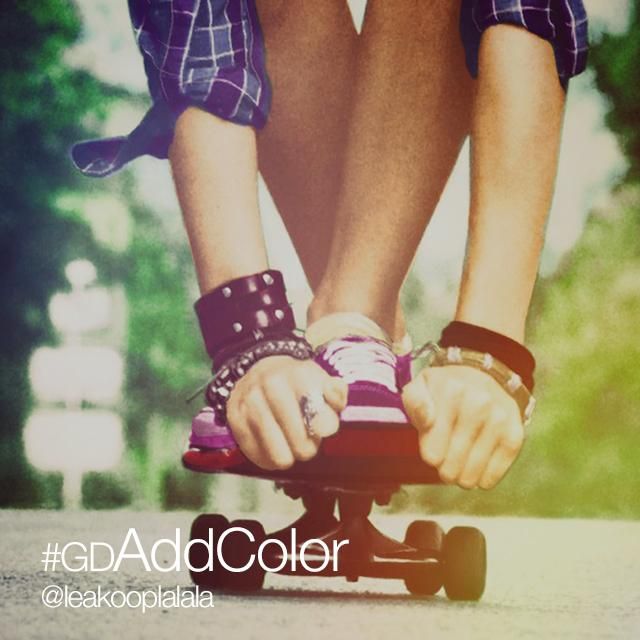 We all know how cool it is to transform a colorful photo into black and white and see how it becomes a new work of art. This week, we're asking you to do the opposite—turn your black and white photos into technicolor!
Follow along with our step-by-step tutorial to learn how to do it, and then get started with your own photos! You can start with an image that you shot in black and white, or use one of PicsArt's Effect to convert a colorful image to black and white.
Don't be afraid to go crazy with color! Try creating a world with pink skies, or give yourself the purple hair you've always wanted. Or, use a color palette so realistic that nobody can tell that it was you who added the color.
Submit your creation with the hashtag #gdAddColor.
How to Enter the Contest
Submit a maximum of two images between Tuesday, September 15th and Tuesday, September 22nd at midnight PDT.
Submit an image by tagging it with #gdAddColor or by entering it in the Contests section.
How to Vote
Vote for your favorite submissions in the Contests section by using the vote button. All entries will be displayed randomly.
Voting begins Wednesday, September 23rd and closes Sunday, September 27th.
Contest Winners
The 10 submissions with the most votes win and will be featured within PicsArt as winners of the contest. Our jury will also choose one entry outside of the the top 10 to be featured.
Have questions? Write to us at contest@picsart.com.