PicsArt was founded in Armenia, by Armenians, and we're proud to have grown into an international company that allows people from all over the world to make awesome pictures.
This year, the Armenian General Benevolent Union (AGBU) is turning 110 years old, so we've decided to team up to host a photo contest called #Snapshot110 that's all about spreading awareness — through images — of AGBU's social impact.
Here's how it works: AGBU is a global organization, and you can participate by photographing AGBU events and activities, or one of the centers, institutions and hubs for development that they've established worldwide. We want to see how AGBU is active in your corner of the world. And, heads up — there will be some pretty cool prizes for the winners!
Ready to get started? Check out the contest guidelines below:   Thank you all for participating! We've seen a LOT of amazing images, and we're excited to share the winners below!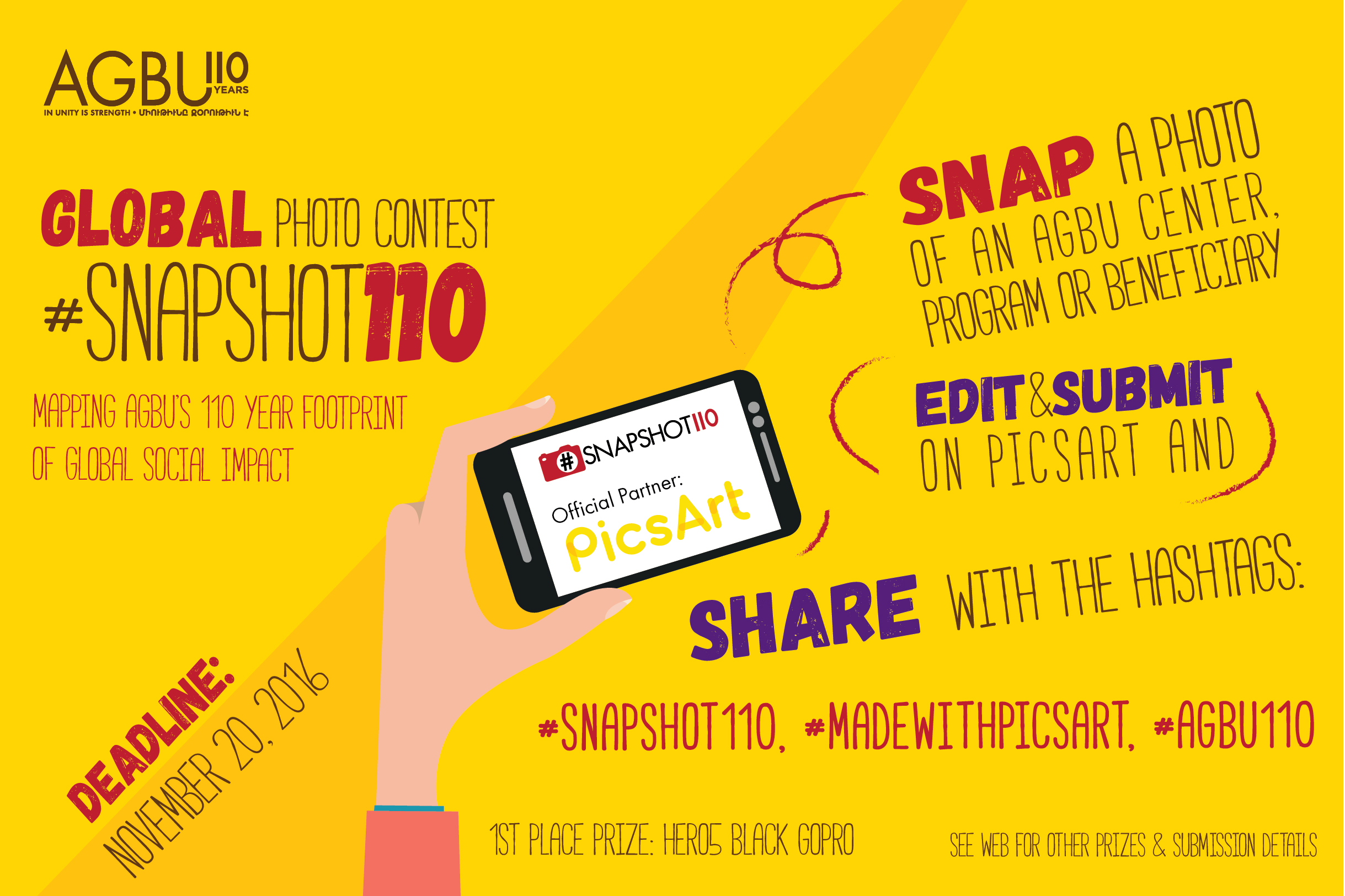 Announcing the winners…
First place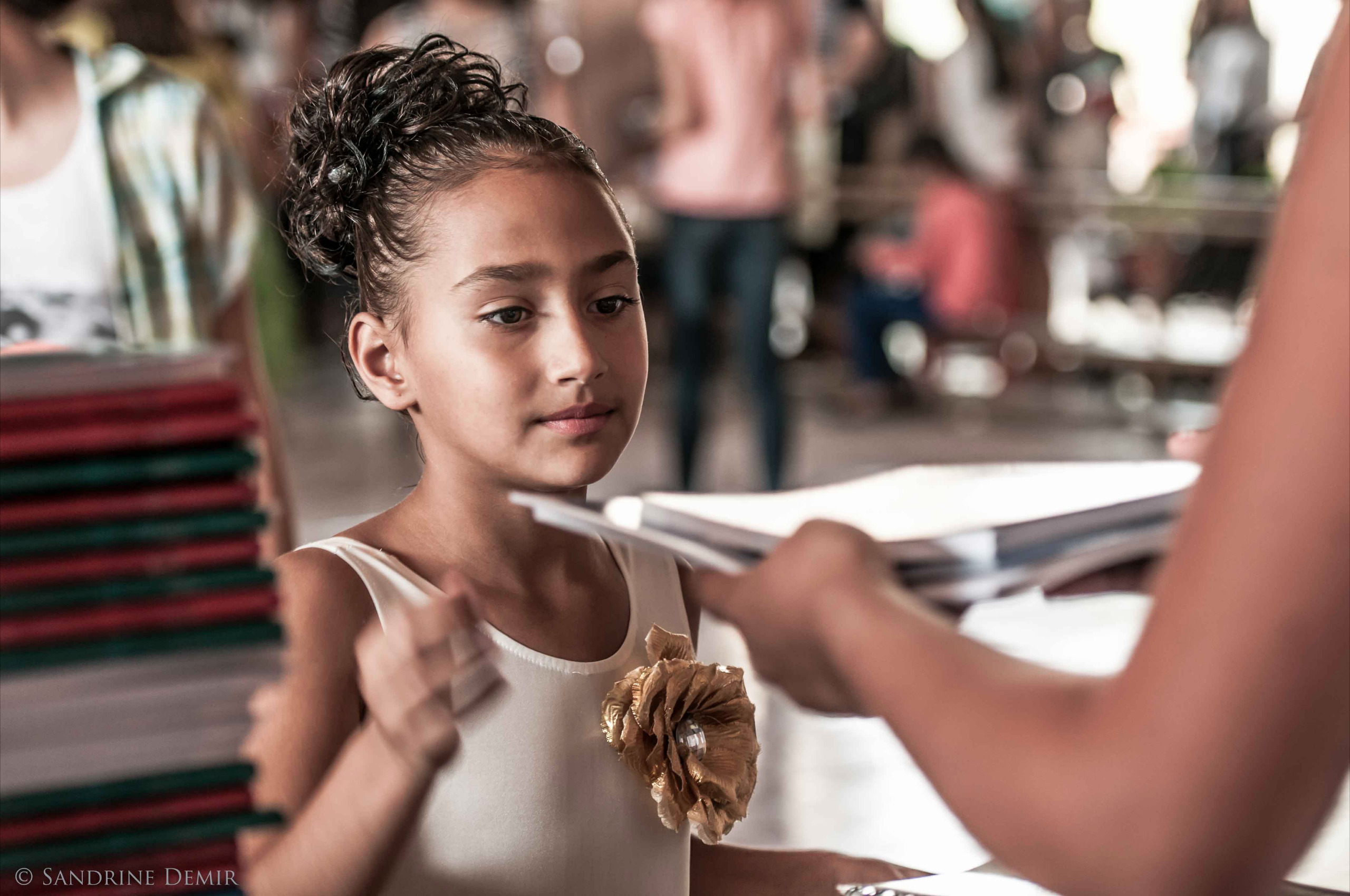 Second place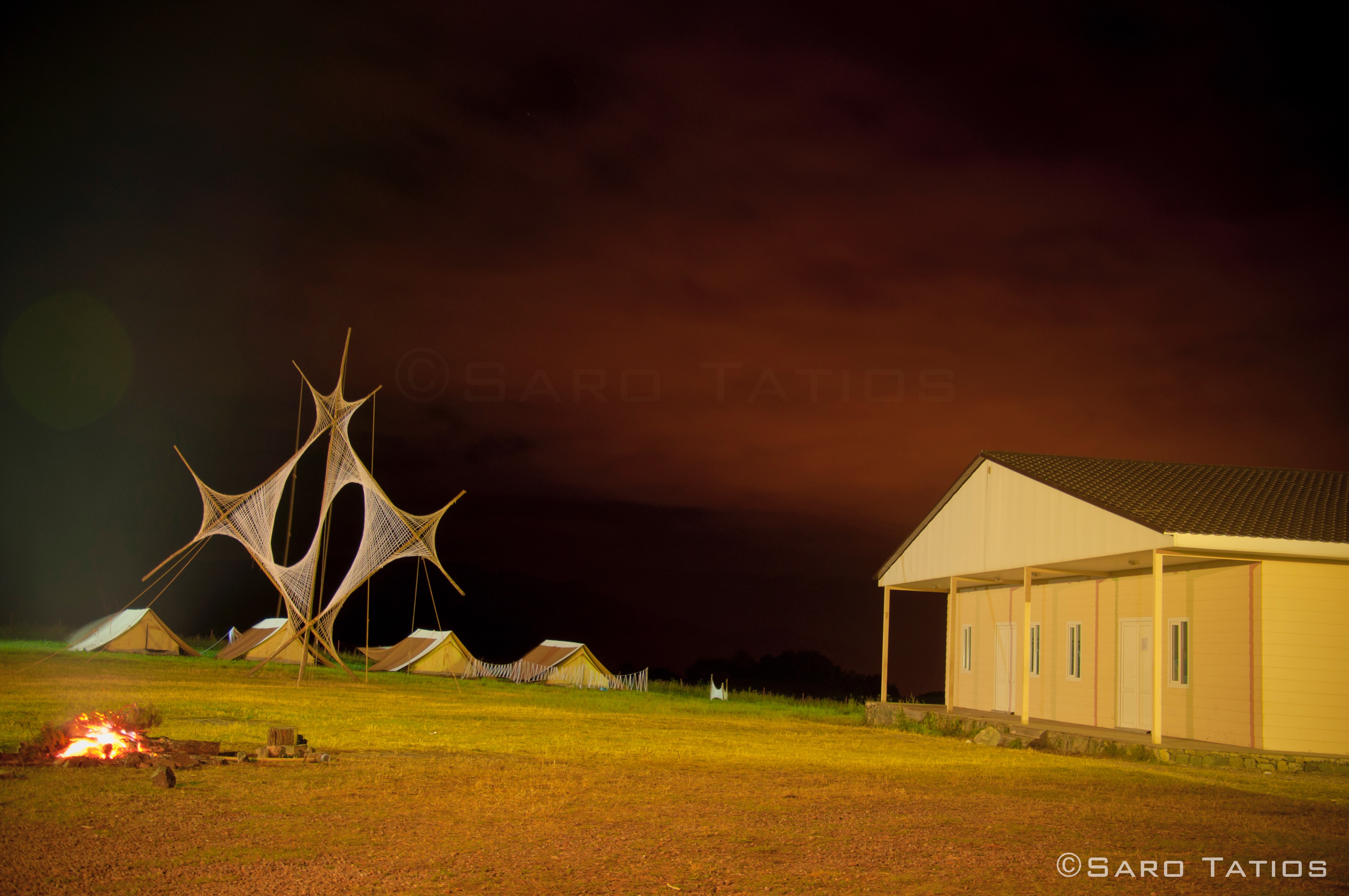 Third place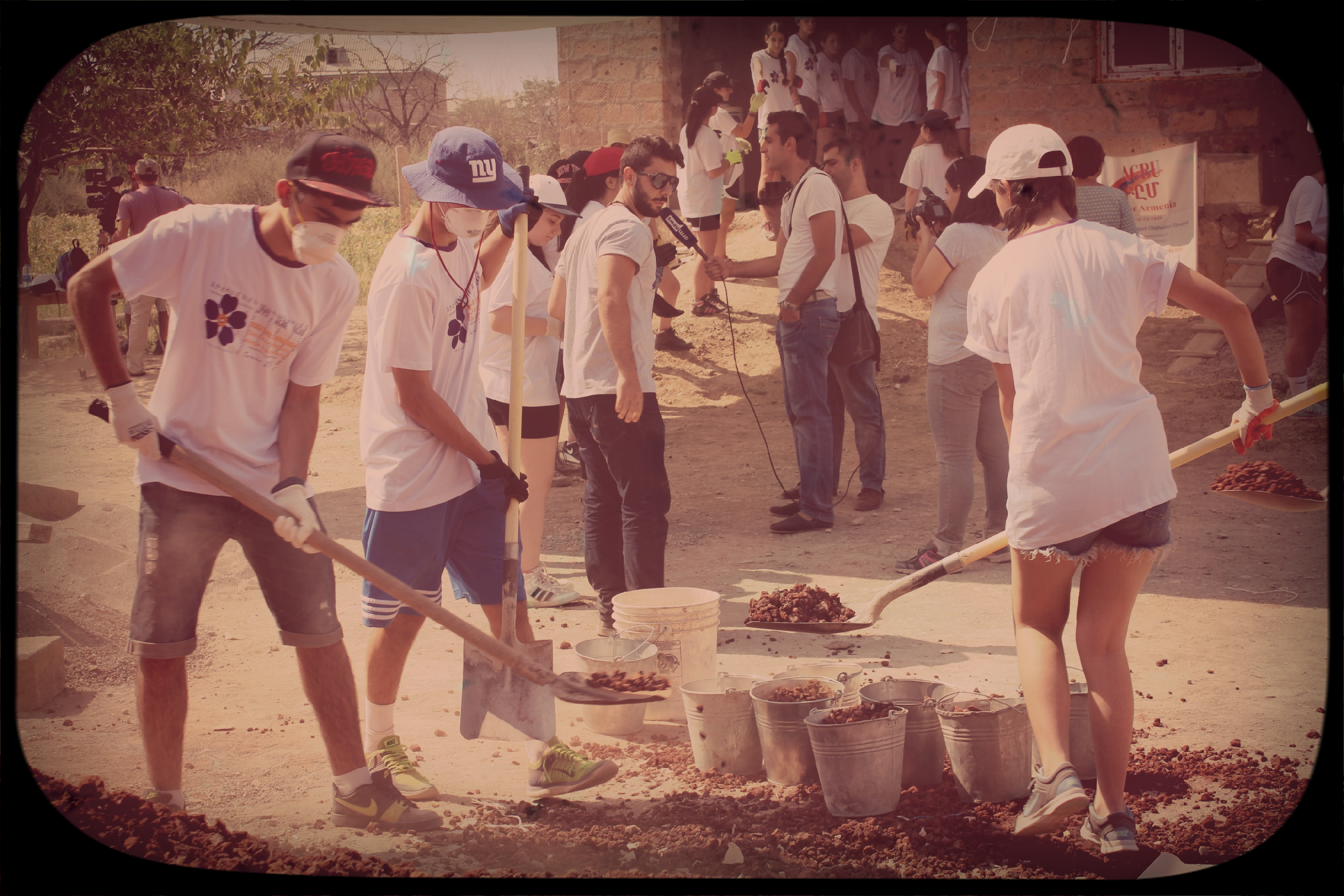 For more information on the contest, see below.
Call to Artists:
The expression goes "a picture says 1000 words"; well for us a picture says 110 words and they're all about social impact. AGBU has partnered with PicsArt to celebrate 110 years of global philanthropy, education, and cultural development in the Armenian community through our #Snapshot110 photo challenge.
The Challenge: Share AGBU's global social impact by communicating their key values (see word bank below) through an image. Take a snapshot of AGBU events and activities, or photograph one of the many centers, institutions, and hubs for development that AGBU has established worldwide. Use PicsArt's editing suite to transform your images with your creative touch, and/or underline the social impact value of your choice. This is an international competition, so join in and represent your city!
Submitting a Photo:
Download the PicsArt app
Log in or create your own PicsArt account
Find your AGBU site on the map
Take your photo and have fun with PicsArt! See our photo editing tutorials for assistance.
Share your image on PicsArt with the following hashtags: #Snapshot110, #MadeWithPicsArt, #AGBU110
In your caption, share your city and the social impact value you want to highlight.
Images must be your own.
Deadline: November 20, 2016.
Social Impact Word Bank:
Education
Armenian heritage
Cultural preservation
Identity
Community
Integrity
Prosperity
Generosity
Discovery
Empowerment
Healthcare
Global
Excellence
Religion
Development
Networking
Image Quality:
Images must be larger than 600 pixels. Images larger than 1500 pixels are recommended.
Limit:
You can submit as many images as you like.
Copyright:
You maintain the rights to all of your submissions. We retain the right to showcase your work on the AGBU and PicsArt networks.
Judging:
The top 3 winning works will be selected by a team of professional photographers, AGBU and PicsArt representatives.
Winning:
1st Place Prize: Hero5 Black GoPro
2nd Place Prize: Lenovo Tablet
3rd Place Prize: Kindle
An additional 15 runner-ups will also be selected by our jury and will be featured on the PicsArt and AGBU social networks. These works and the top 3 winners will be exhibited at the AGBU-Yerevan gallery premiering with AGBU 110 Event Week on November 29, 2016, accompanied by an official opening and press preview of the works.
Questions?
Contact Snapshot110@agbu.am for questions and concerns.