And the Winner of the #MadeWithPicsArt and #PutAPlaneOnIt Contest is Aeyhm A-lfadel (@aeyhm) of Syria for his submission of a stunning edit featuring an airplane flying through a surreal, star-filled sky. Congratulations Aeyhm and thank you to the thousands of people who submitted their images for the Contest!
While Aeyhm isn't in the US, which makes him ineligible to win the camera, we felt his story and the way he uses PicsArt is so compelling that we've decided to get a camera to him anyway.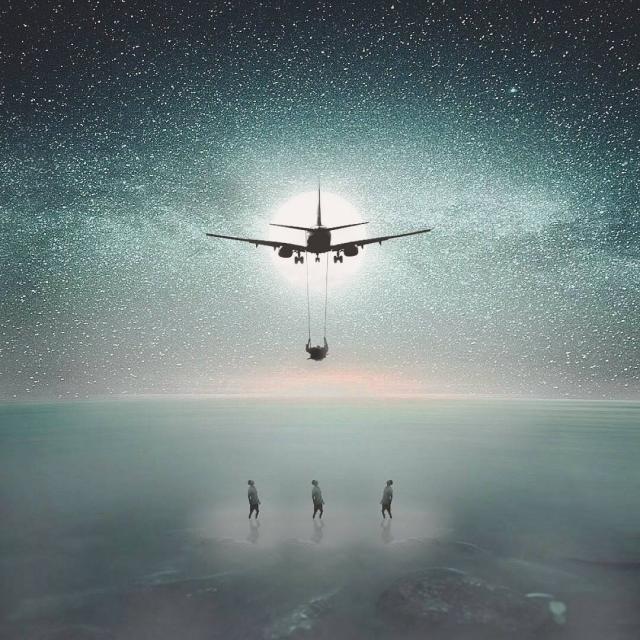 This beautiful and creative picture was made from a #FreeToEdit image offered by the PicsArt community, demonstrating the true value of PicsArt as a mobile creativity tool and a community that provides inspiration, even at the most difficult of times.
We first took note of Aeyhm's work last year, when we reached out to him to write a feature article about his art on the PicsArt blog. That's when we met the artist behind the powerful imagery, and he shared why, as someone living in a war-torn country, creating and sharing art on PicsArt has become such an important part of his life:
"Art is the best way to express what is inside of you and it's better than a rifle. A rifle only brings death and destruction and bloodshed, so I prefer art."
So we were thrilled that today's winning image is one created by an active community member brimming with talent and creativity.
Coincidentally, if it weren't for Nikon sponsoring their contest, we wouldn't have sponsored our own and received this beautiful image from Aeyhm. So, we'd like to thank Nikon for creating the contest that sparked it all.
If you haven't used PicsArt before, we're excited to see what you can create. Our app has everything you could ever need to make amazing edits, both real and surreal. PicsArt is free on iOS, Android and Windows.  
Every day, the team at PicsArt celebrates creativity and we're happy to congratulate Aeyhm for his win today.