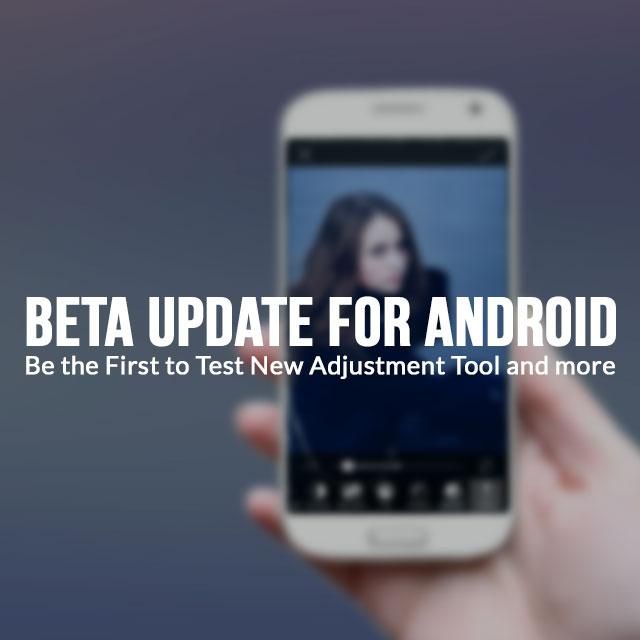 The PicsArt update for Android devices is now available for Beta testing. By becoming a Beta tester, you gain access to the latest version of PicsArt before it's released to the world. Test out the new version, be the first to try out the new features, and share your thoughts with us on the PicsArt Beta Testing Group on Google+.
This update has lots of new features for you to experiment with, including more options in the Adjust Tool (allowing you to tweak your image's shadows, highlights, and temperature), a fresh batch of Lens Flares, a new Noise Reduction Effect, an improved Crop Tool, Text Alignment options, and the ability to share your PicsArt creations with your friends on WhatsApp. We've also teamed up with Google Places to give you a smoother geotagging experience. Now you can easily put your photos on the map at the exact location they were taken at!
Want to give it a try? Here's how to become a Beta tester:
Join the PicsArt Beta Testing group on Google+. Make sure you are signed into the same account you used to download PicsArt on Google Play.

Soon after, you will receive a notification confirming your request to join the group. Once your request has been accepted, follow this link and press the "Become Tester" button.

If you have automatic updates activated on your device, the Beta version of PicsArt will be downloaded automatically. If you don't have automatic updates activated, visit the Google Play Store to update the app.

Enjoy the Beta version and all of its new features. If you find any bugs or have any ideas on how we can improve the app, please share them with us in the PicsArt Beta Testing group.
A big thank you to all of our Beta testers who are dedicated to sharing their feedback and thoughts with us so that we can provide everyone with a smoother, sleeker creative experience!