Our PicsArt update for Android is here with a fresh array of enhancements that offer a boost to some of PicsArt's cornerstone features.
This update raises the quality bar with smarter clipart storage, new tabs, and new features. Find out about all of these new features below, and update today to take advantage of the new PicsArt for Android right away!
Easy Access to #freetoedit Images
Editing the images of your peers is now easier than ever. Load any image tagged with #freetoedit in the PicsArt Editor by clicking the new pencil icon under all #freetoedit images in My Network. You can do the same thing outside of My Network by simply clicking the Share button and sharing it to PicsArt.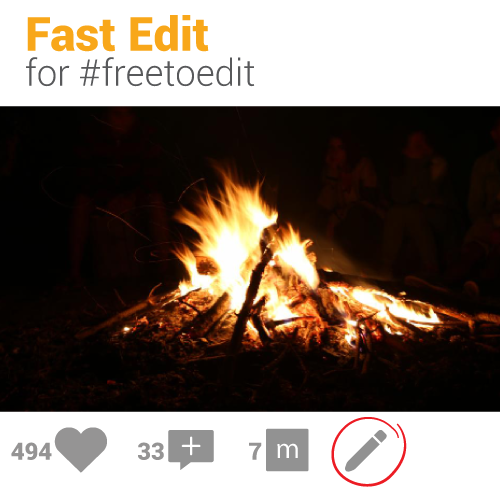 We have also made searching for #freetoedit images effortless. Our new #freetoedit tab in the picture chooser brings all these images together, for whenever you have the itch to create.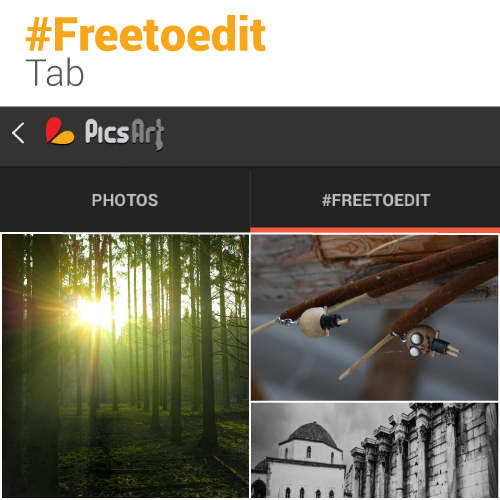 Find Your Favorite Clipart & Frames
When you use clipart, frames or backgrounds, they will be stored in a new Favorites menu category. This way, when you use an item, you never have to go looking for it again if you want to reuse it. Favorites will store the items you use most repeatedly and most recently, as well as clear itself of items that you no longer use.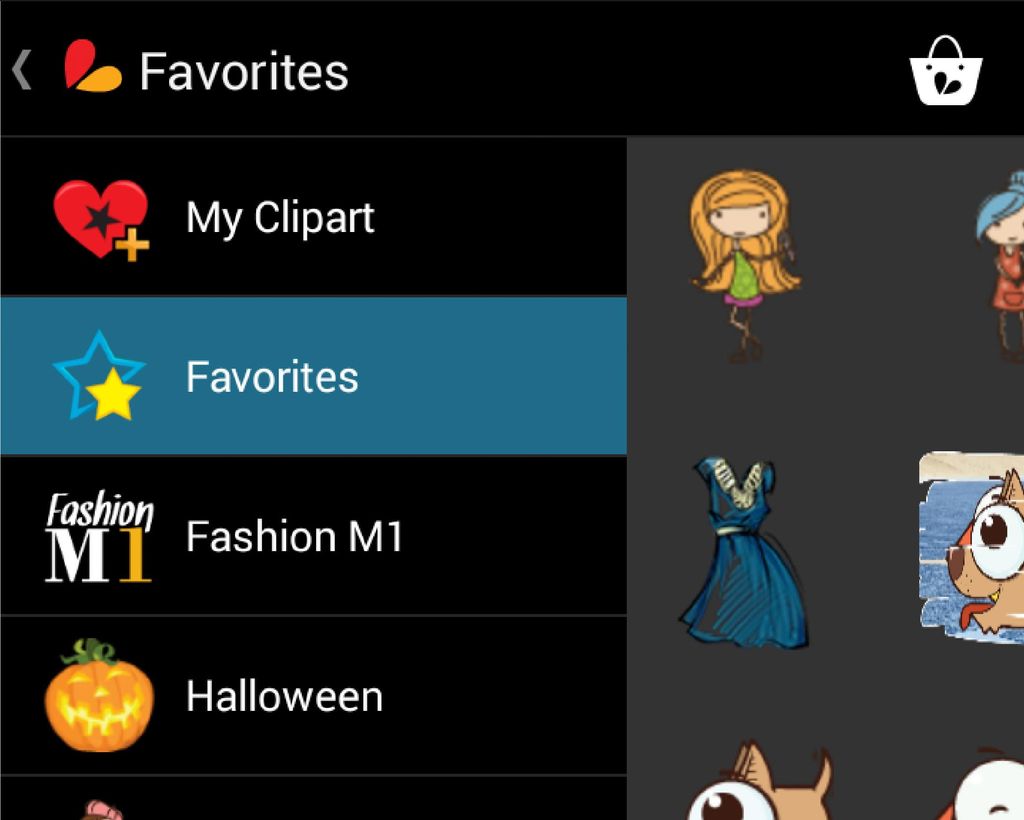 Access My Clipart Across Devices
Access My Clipart items from any device with the same PicsArt account. To do so, make sure you have synchronized your custom Clipart when you connect to your network or log in. PicsArt will synchronize your items for you if you keep your network connection on and if you're logged in when creating new Clipart items.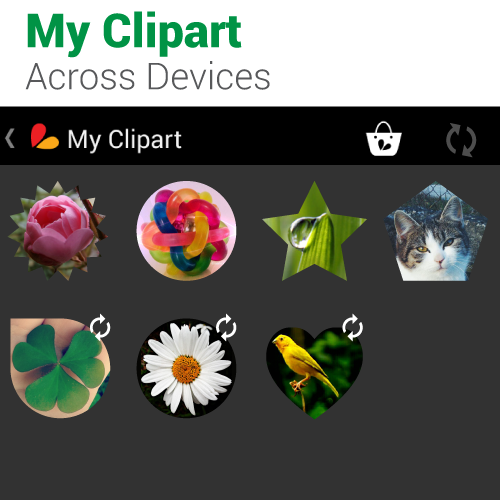 Search Photos by Tag
The PicsArt's search interface has been expanded to include a tag tab so searching for tags in the community has gotten much easier. This is a great way to discover new popular tags around the themes that interest you most.
Editor Features Get High-Res Upgrade
The editor has been given a partial resolution boost, with high-res image support of up to 10.2 megapixels for PicsArt's Effects, Tools, Draw and Camera features. Set your image resolution when you begin editing or preset your preference for resolution quality.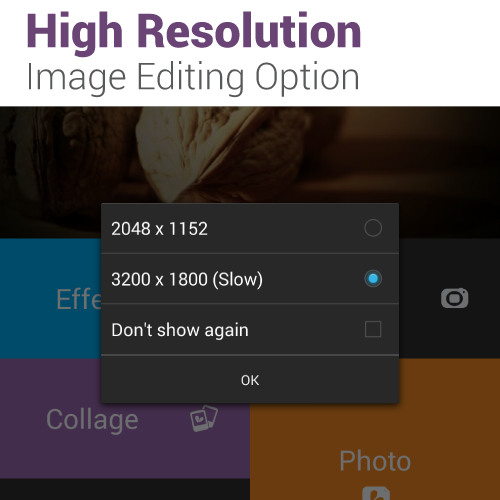 Tag Your Friends in Your Photo Description
To help you connect more easily on the PicsArt network, when you type the @ symbol in a photo description, we now suggest users from your following list for you to insert in your text, with built in links to that user's profile page.
Go to Google Play to update now!