A PicsArt update is now available for Android devices, with new treats that are going to change the way you edit, draw, and interact with other PicsArt users. First up is the new hilariously fun Stretch tool, which stretches images out to the point of comic exaggeration.
We are also introducing new brushes for our avid drawers, so that you'll have more arrows in your quiver next time you start on a new mobile art masterpiece.
Registered members of our social network will especially love the new ability to post stickers in your comments. It's all included in the new android update, along with general improvements and bug fixes, so be sure to update your device by visiting Google Play!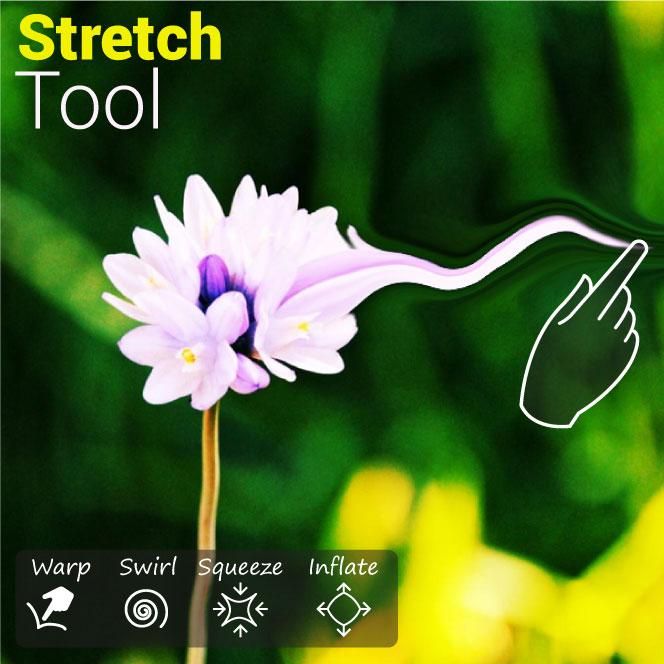 Stretch Tool
This tool, to be found in the Tools section of the editor, allows you to drastically change your image in ways you might not have even thought about. It offers five options to edit areas of your photo. First is the Warp tool which you can use to smear your image. For the rest of the options, which are Swirl (clockwise, counter-clockwise), Squeeze and Inflate you want to keep your finger pressed on the area you wish to apply the change to for the best result.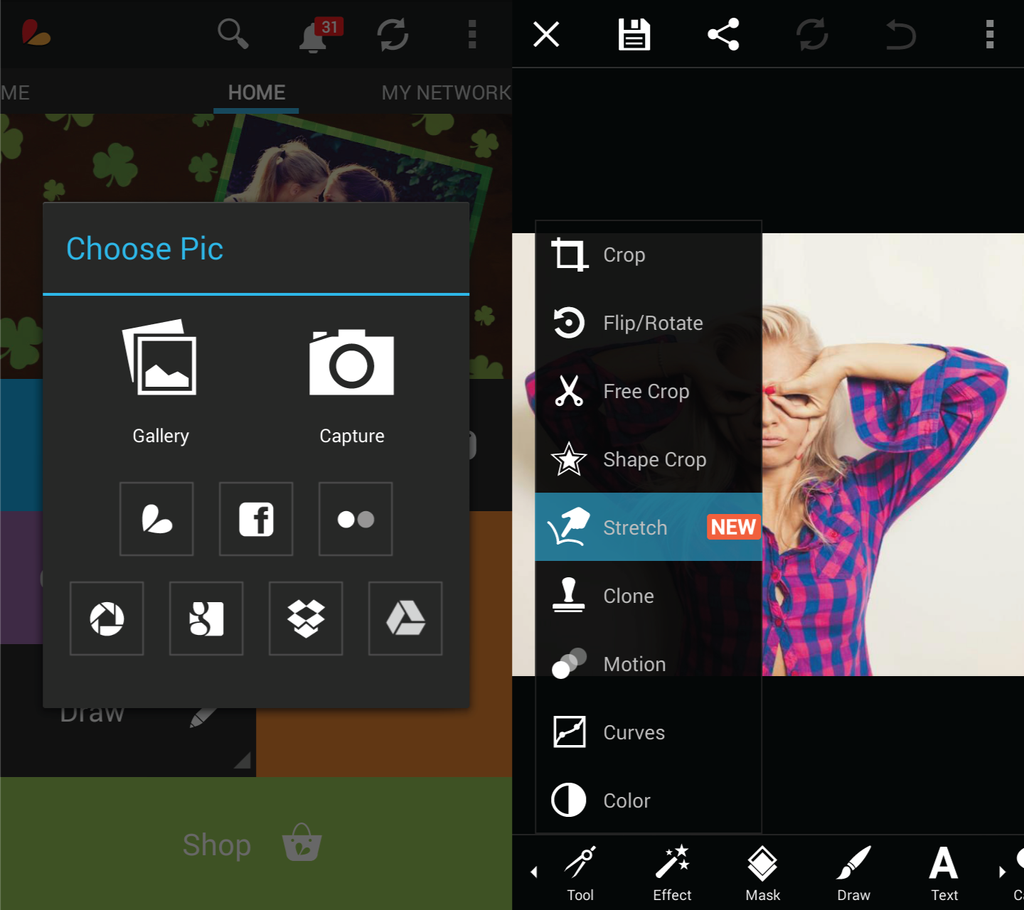 If you are unhappy with your applied effect to one section simply select the restore option and press and hold your finger on the area you wish to restore to its original image. The image will slowly reconstruct.
To apply these effects to certain areas, but keep certain ones untouched you can use the selection tool, which protects the area you shade red from any changes. Hit clear selection to see how they look together.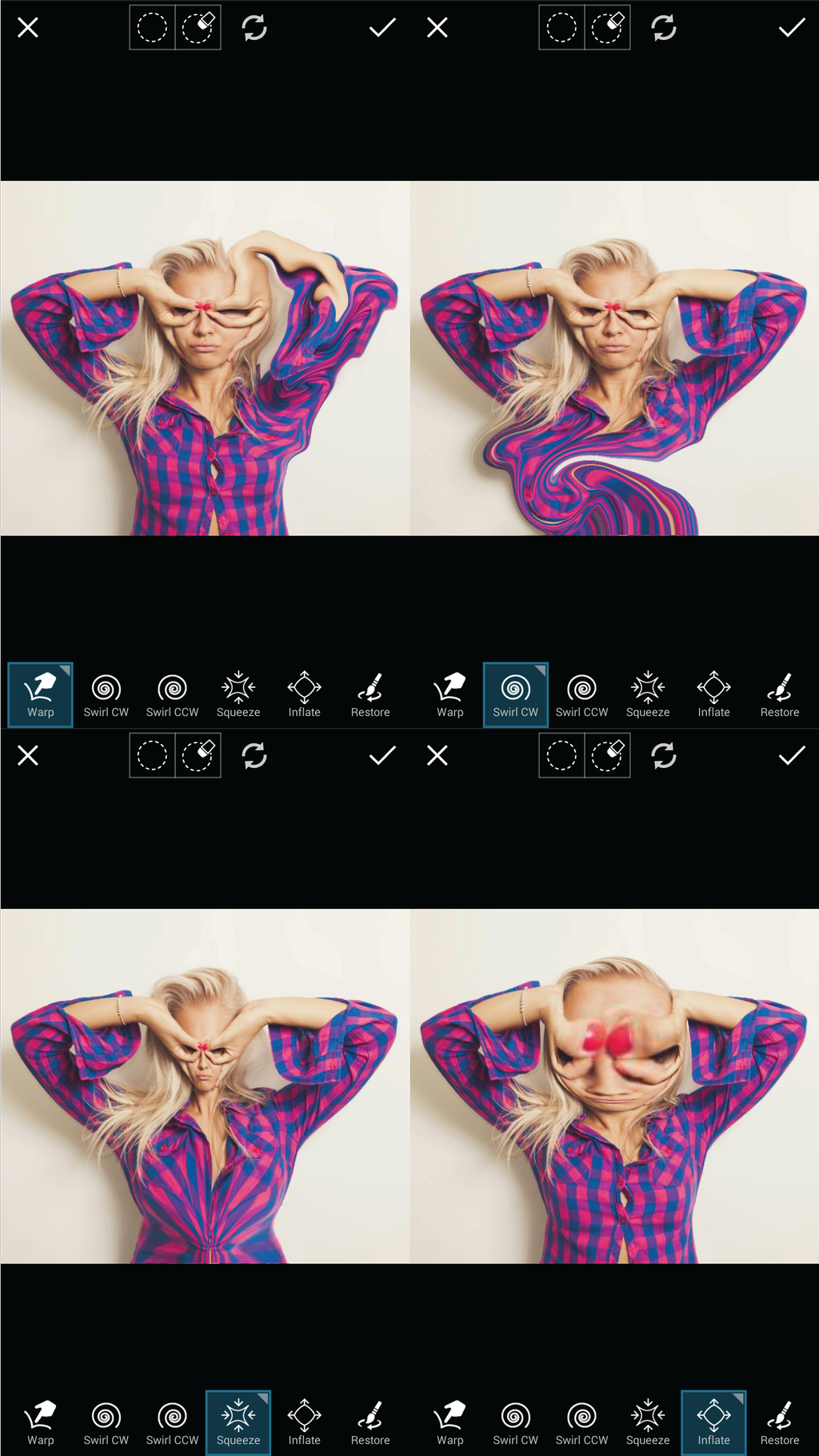 Comment with Cliparts
You now have the option to add not only text to your comments, but also clipart images! If you have something to say and feel that boring old text simply will not suffice, choose the appropriate clipart image to include in your comment.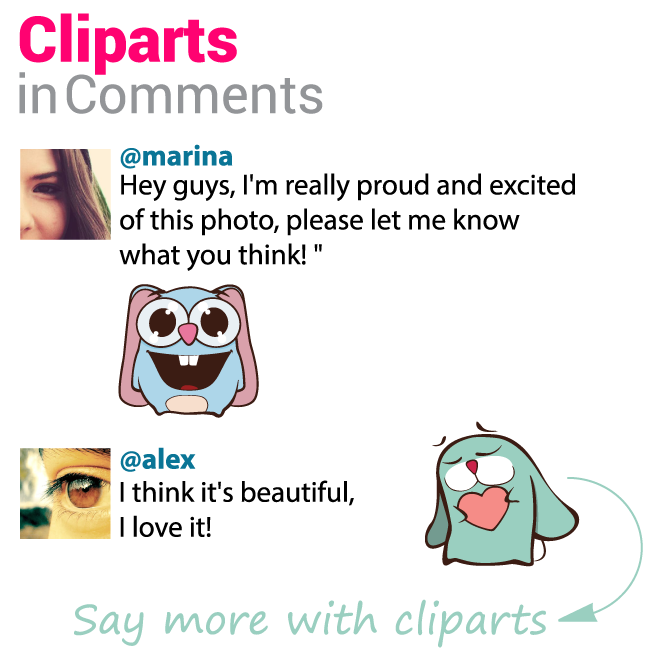 New Brushes
PicsArt is adding several new options to our arsenal of brushes for your artistic endeavors. You now have more artistic freedom and creativity than ever with a new selection of customizable brushes including a watercolor brush, chalk brush, marker brush, soft pencil brush and many more.