Hi all. The new PicsArt with Magic Effects is now live for everyone on Google Play.* We know you'll love this new app. It's whiter, it's brighter, and it's packed with 10+ new Magic Effects that are powered by AI and "learn" so they keep getting better and better. Just trust me, it's pretty amazing what you can do.
We also updated Remixes, the "social editing" feature that let's you edit photos with friends, with new, immersive image galleries, better social connections and more… So you can find your creative inspiration while bathing in the awesome edits of your friends and others in the PicsArt fam.
Oh and we can't forget to mention that we've now reached more than 80 million monthly users. Making PicsArt the largest social editing platform in the world. Thanks to all of you.
We call them Magic Effects because they analyze a photo and then redraw it in a new artistic style…in just seconds…like magic. Unlike any other AI-powered photo effects, these can be fully customized using the 3,000+ editing features in PicsArt. We invite you to check out the new PicsArt, "go beyond the filter" and make amazing images like these.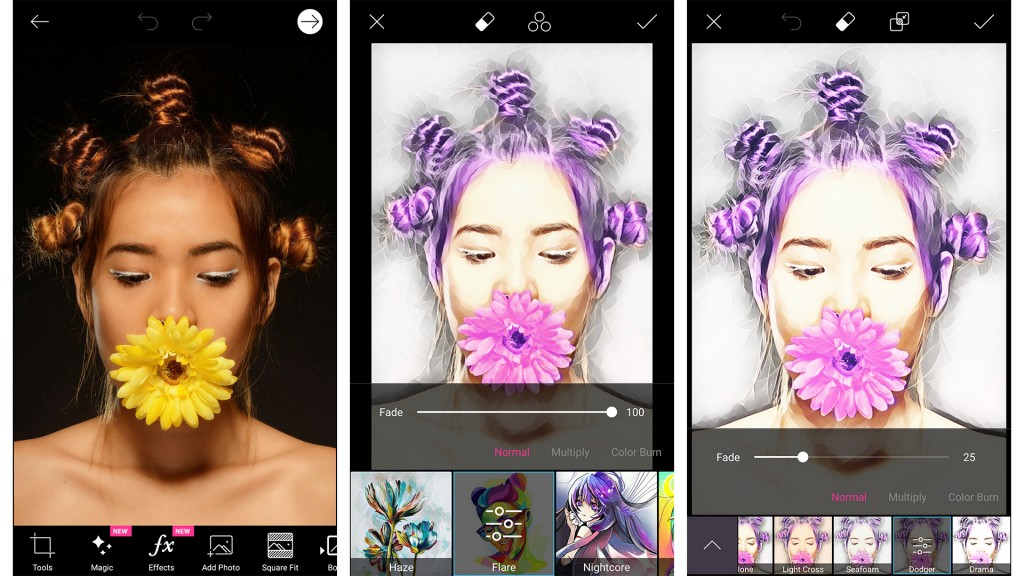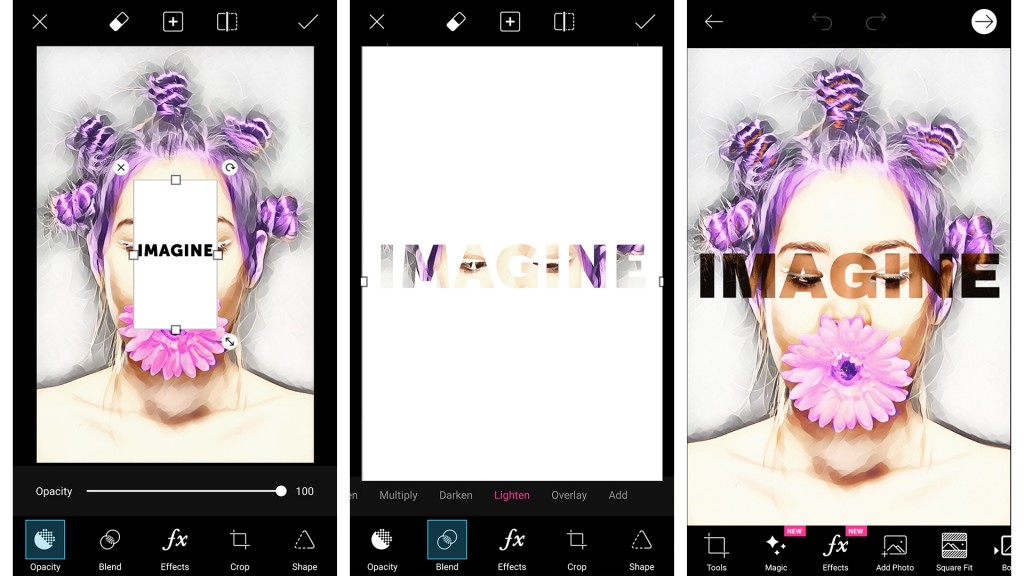 Because Magic Effects are stored on your phone, they come to life in moments and still work if you don't have a cellular or WiFi connection.
*Here at PicsArt, we're always pushing the limits of mobile technology to open a world of creativity for you. And sometimes the tools we build get ahead of what some of the older devices can handle (like certain Android devices older than two years). This is the case with our new Magic Effects. They're one of the first sets of AI-powered on-device effects and they require processing power that's only found on newer devices.
Happy magic making!