For photographers, Yosemite National Park is perhaps best known for the famous black and white prints created by Ansel Adams. While looking at the same mountains through my viewfinder, I couldn't help thinking of his process so many years ago. This led to a series of observations, lessons if you will, that I found helpful in my growth as a photographer, and believe will be useful for you as well.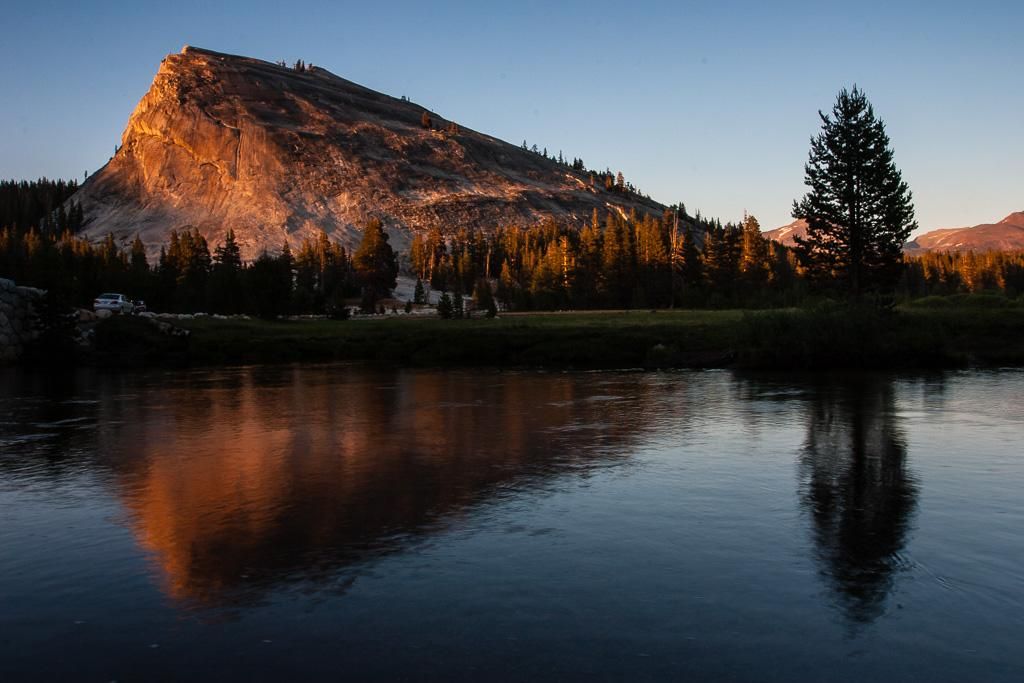 1) Make it Your Own
While the beauty of Yosemite took my breath away, it is visited by upwards of 4 million people annually. Chances are, at least half of these people have cameras, and they are all shooting the same iconic scenes. This presented a challenge for me as I wanted to create something unique rather than merely duplicating what had already been done. The plan was not going so well, and for the first week, I mainly captured postcard type images rather than something new. As the last light of another sunset faded, most photographers packed up their bags and left. My luck however, was about to change.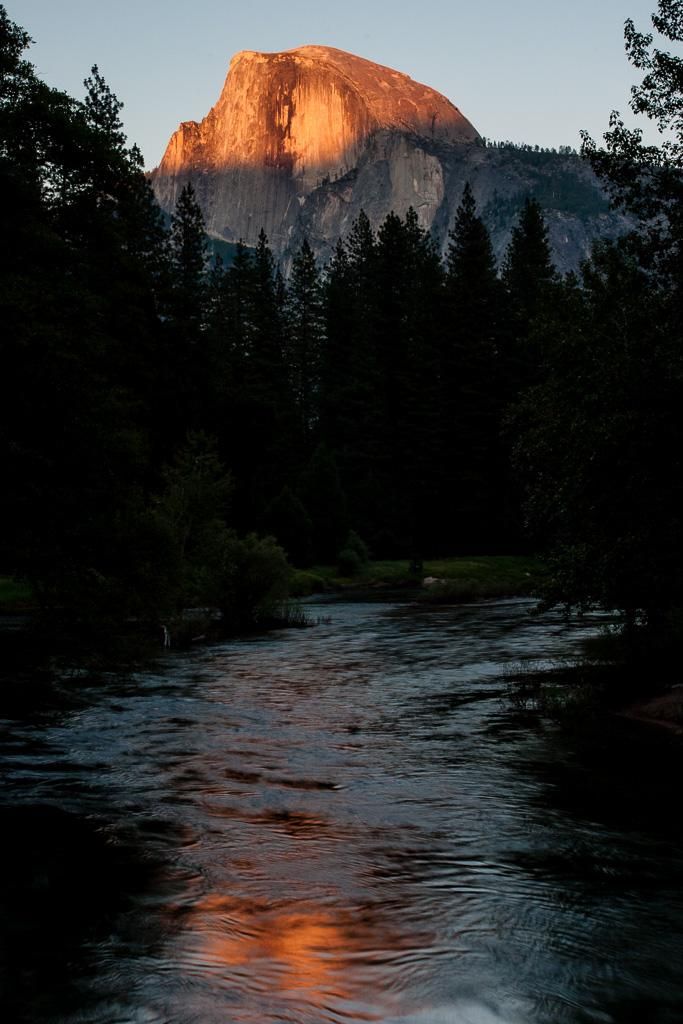 While soaking in the view, a group of carefree teenagers raced towards us on mountain bikes. Within seconds they peeled down to their swimsuits and began to leap from the bridge into the river. This was a long drop of approximately 25 feet with each jumper creating a massive splash upon contact. The park rangers were off in the distance, and this was certainly not permitted. I had to work quickly to get the shot before the chance passed. It was the pop-up flash on the 10D that actually saved the day. With it, I was able to expose the jumper frozen in mid-air while using the aperture, shutter, and ISO to handle the rest of the scene. It may not have been perfect, but it satisfied my goal of capturing a unique shot of Half Dome.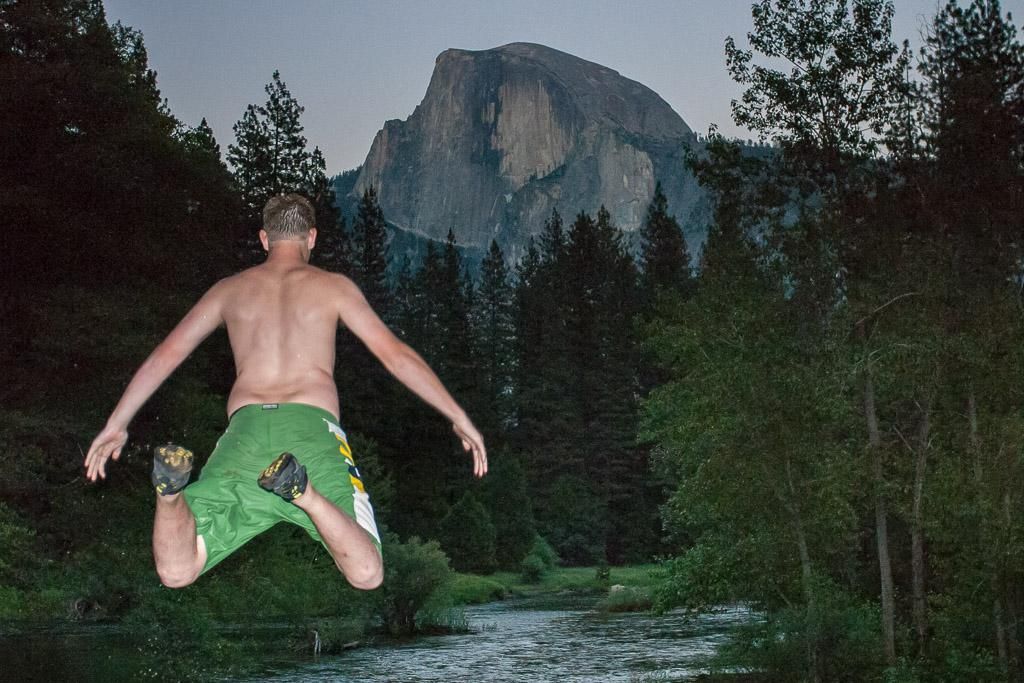 2) Keep a Telephoto Lens Ready at All Times
Photography is all about capturing the light. This can certainly be fleeting, but perhaps no subject vanishes quite as quickly as wildlife. While driving the winding roads of Yosemite, there's always a chance to see a black bear. When this happens, there is no time to remove your wide angle landscape lens and switch it for a telephoto option. Since the landscapes aren't necessarily going anywhere, you are better off having the longer lens ready to go at all times. Another option of course is to have two cameras, one for scenics, the other with a 300mm or longer for wildlife. This will allow you to frame tight compositions without getting dangerously close.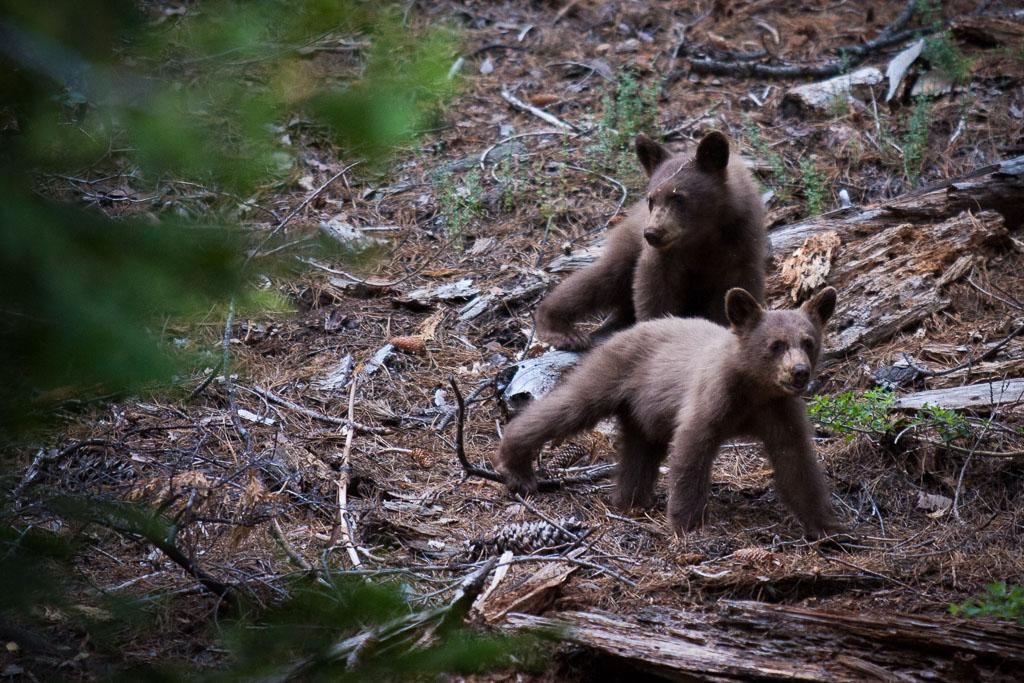 3) Graduated ND Filters are Easier to Blend
I learned a great deal shooting this many frames (over 3000) in one place. Perhaps the biggest issue I had was the great contrast between the bright skies and shadowy foregrounds. I had a graduated ND filter but it was a hard edge, more suitable for seascapes. The abrupt split from dark to clear didn't blend well into the mountains. This opened my eyes to soft-edge grad filters which had a more subtle transition making them ideal for landscape work. Inspired by Galen Rowell's dramatic skies, I bought them in 2, 3, and 4 stop strength, even stacking several together at the same time. These filters would end up being the most important accessory in my bag. Put simply, the ability to properly expose a foreground in shadow while holding the detail in a bright sky is a game changer for landscape photographers.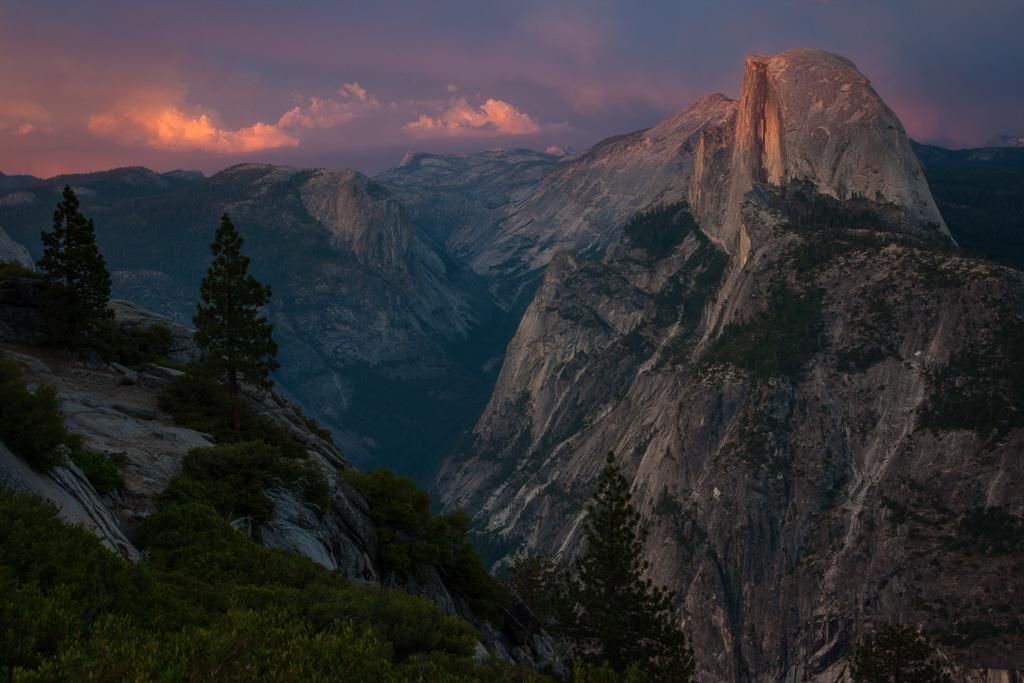 4) Sleep During the Day, Shoot at Night
Night photography can offer some spectacular opportunities, especially when the moon is full. You can check this beforehand using apps like the Photographer's Ephemeris. In these low light conditions, you will need to take some special steps to get the shot. First, a solid tripod is essential to prevent camera shake. In the mountains, winds can be strong, so opt for a sturdy set of legs. Even with the light of the moon, it was necessary to use a 15″ (fifteen second) exposure. Camera settings: 15", f4, ISO 400 at 17mm. This same location midday, was a completely different scene with idling buses, flocks of tourists, and harsh contrasty light.
5) The More Things Change, the More they Stay the Same
Adams shot this park with large format cameras which was a slow laborious process. Had I been shooting film, I would have needed about 83 rolls. Can you imagine asking airport security to hand inspect all of those to prevent x-ray damage? On one peaceful morning I watched as the sun illuminated a tall grove of pine trees with El Capitan in the distance and a lake in the foreground. It had all the makings of a good landscape, and I took a few dozen images with slightly different exposures and compositions. Some months later while flipping through a collection of Adams' work, I came across a remarkably similar shot. I unknowingly stood in the same places Ansel Adams was so many years before. In fact, about the only visible difference was the size of the trees and the addition of color. While advancements in technology have dramatically impacted the world of photography, the elusive pursuit of capturing a beautiful picture still remains the same.