In the digital age, many nations' contemporary narratives, or "brands" as some like to call them, are often propagated or determined by trends on social media. While this may not always be a glamorous thought, considering some of the more… questionable hashtags floating around the internet these days (we're looking at you #whitegirlproblems and #humblebrag), sometimes, it's also an opportunity for individuals to speak up and garner support about their lived experiences and local realities.
And many nations have a lot to gain from this kind of exposure. India, for example, likely benefits from popular hashtags like #amazingindia and #beautifulindia, where individuals, primarily tourists, post images to social media that reinforce scenes of the country through oftentimes vibrant and exotic camera lenses.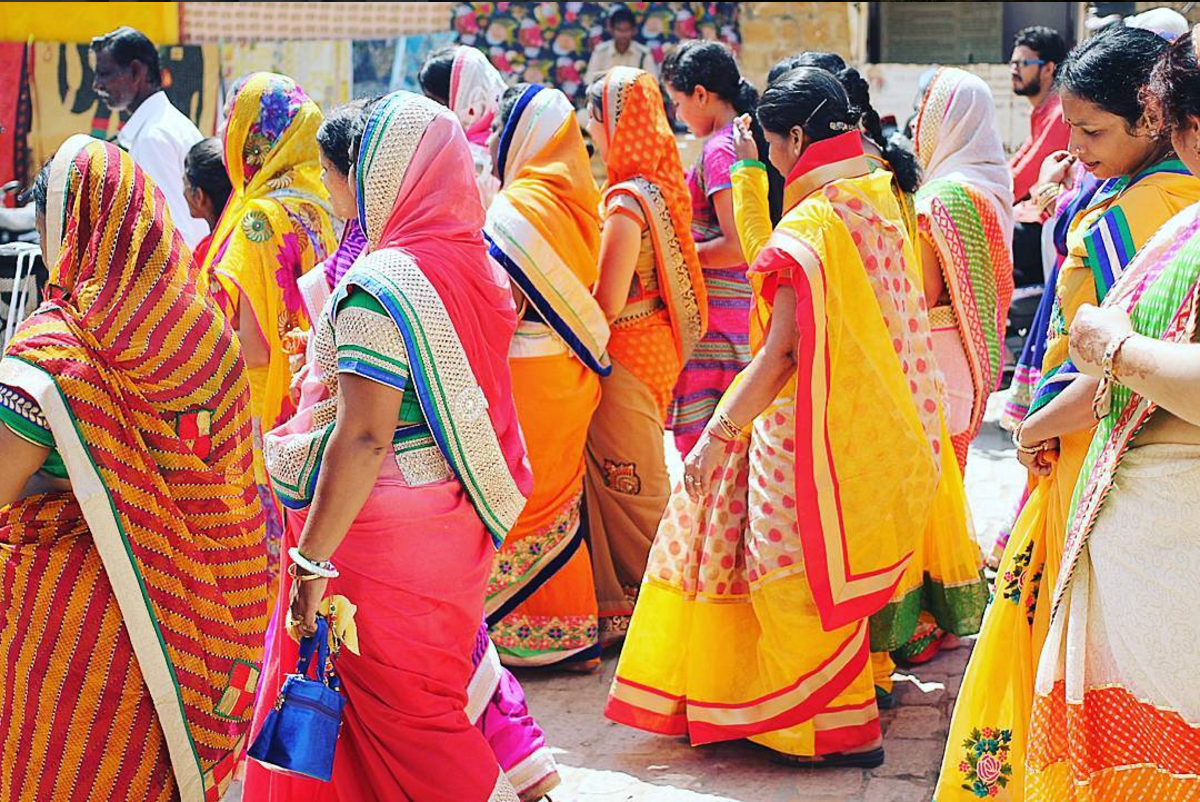 However, as many are realizing, what you see in pictures on social media is usually not what you get. While they might be great for promoting India as a sexy destination for the modern tourist (free PR never hurt anybody), some are calling into question the potentially misleading nature of the posts.
Is it problematic that many harsh realities that face India in the twenty-first century, like widespread poverty and heavily polluted slums located on the outskirts of even its most developed areas, are notably absent from these streams?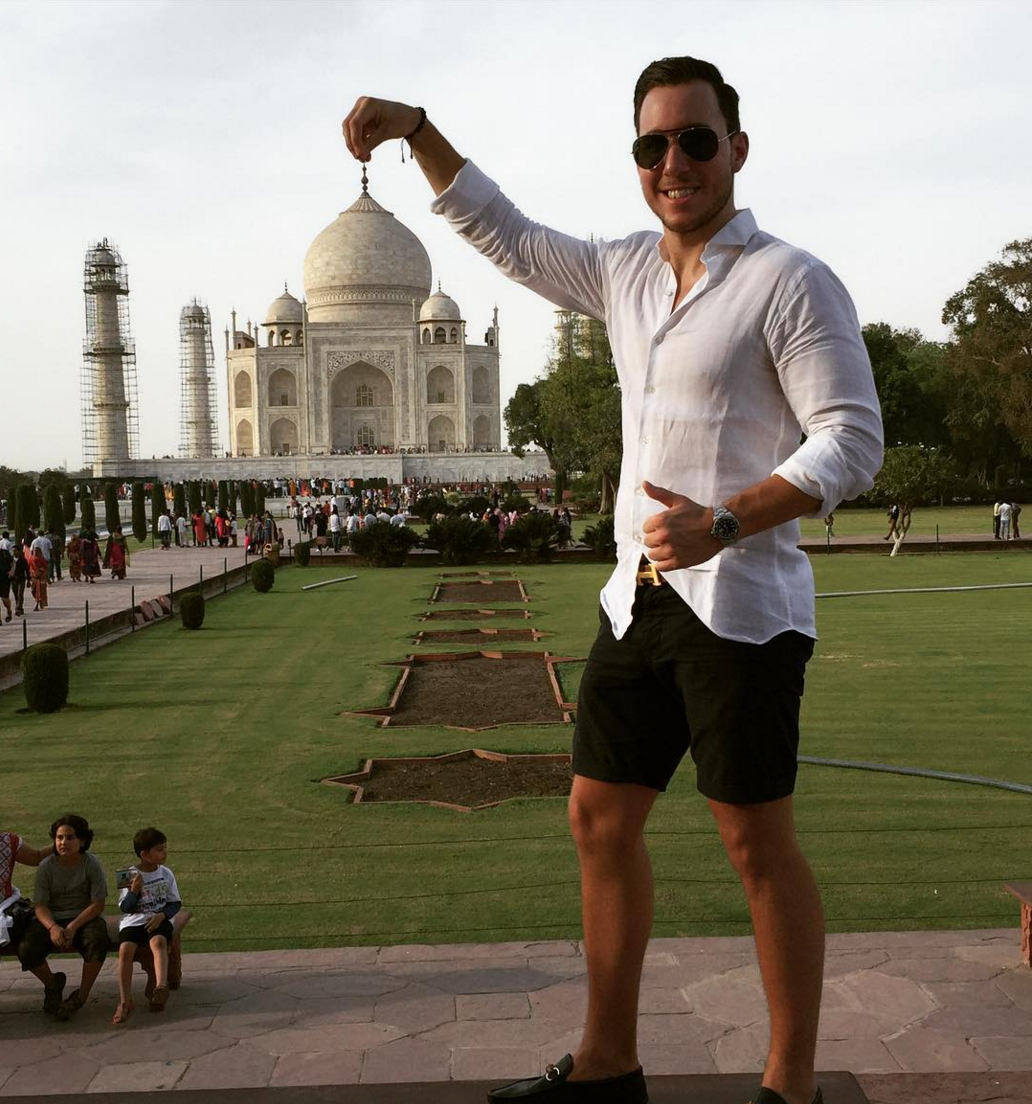 India is a complex and dynamic country and while these pictures are full of color, there are many shades of grey to its contemporary story. This was what Limitless, an Indian tech start-up based in Singapore, had in mind when they launched a campaign to highlight the superficiality in a lot of what we see on social media coverage.
The initiative is called Broken India and consists of a collection of images that frame a seemingly harmless Instagram post against a larger picture, from which it was cropped out and the remaining areas from the original composition are exposed in black and white, revealing the messy reality of India's struggles with pollution.
The project also hints quite literally that what you're seeing on social media is but a small portion of the real picture.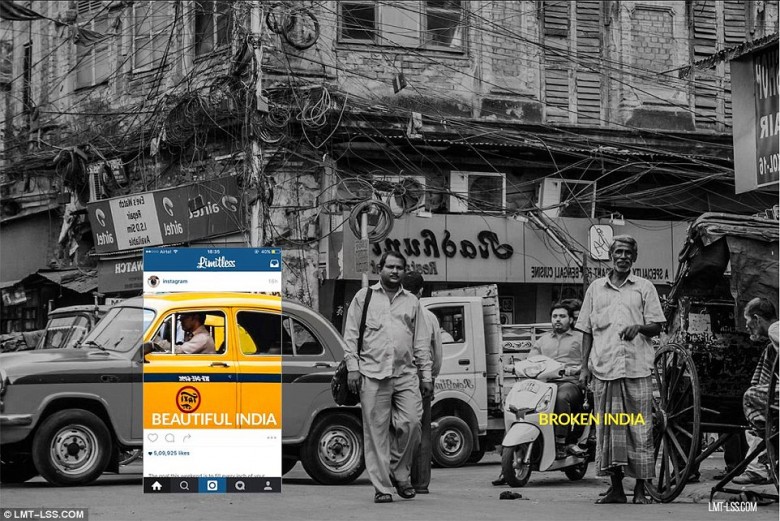 Limitless representatives told BuzzFeed India, "While we have 5-star hotels on one side, we have slums on the other. While children are seen as the future of the country, they're also forced into child labour."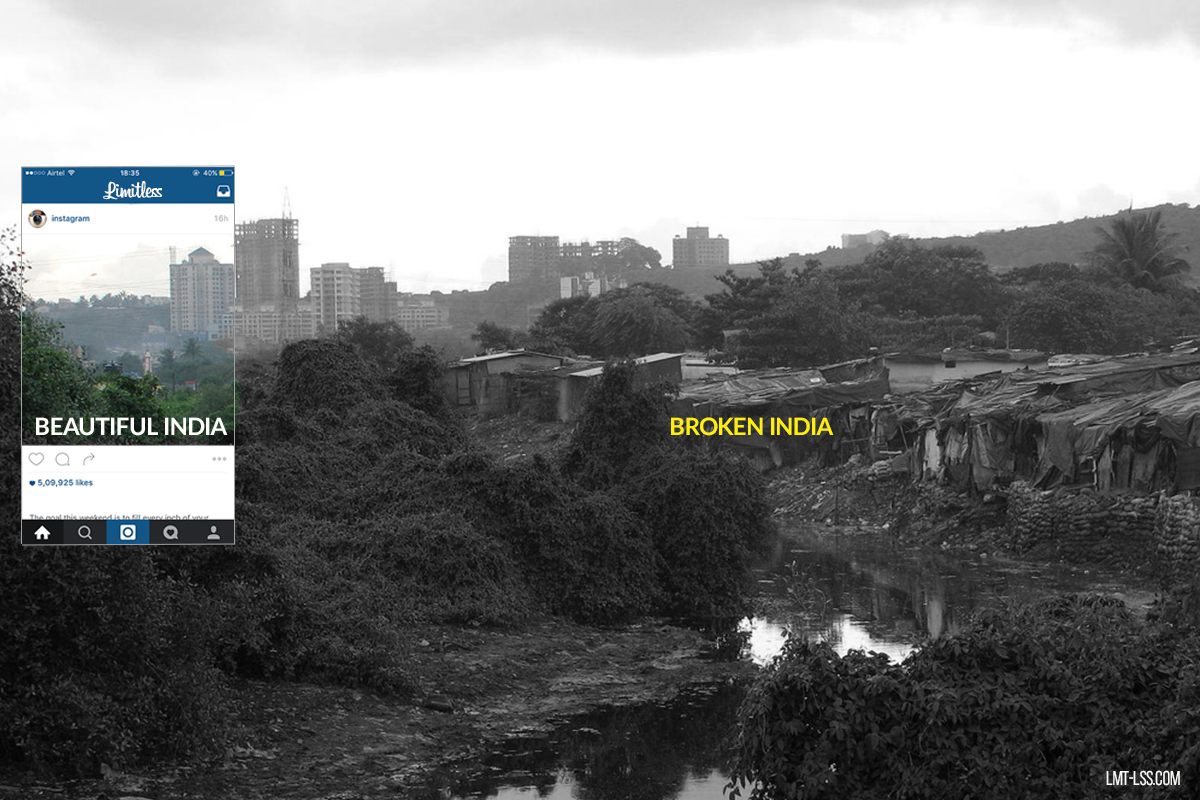 The images were posted in an album on Facebook and the initiative has received international coverage.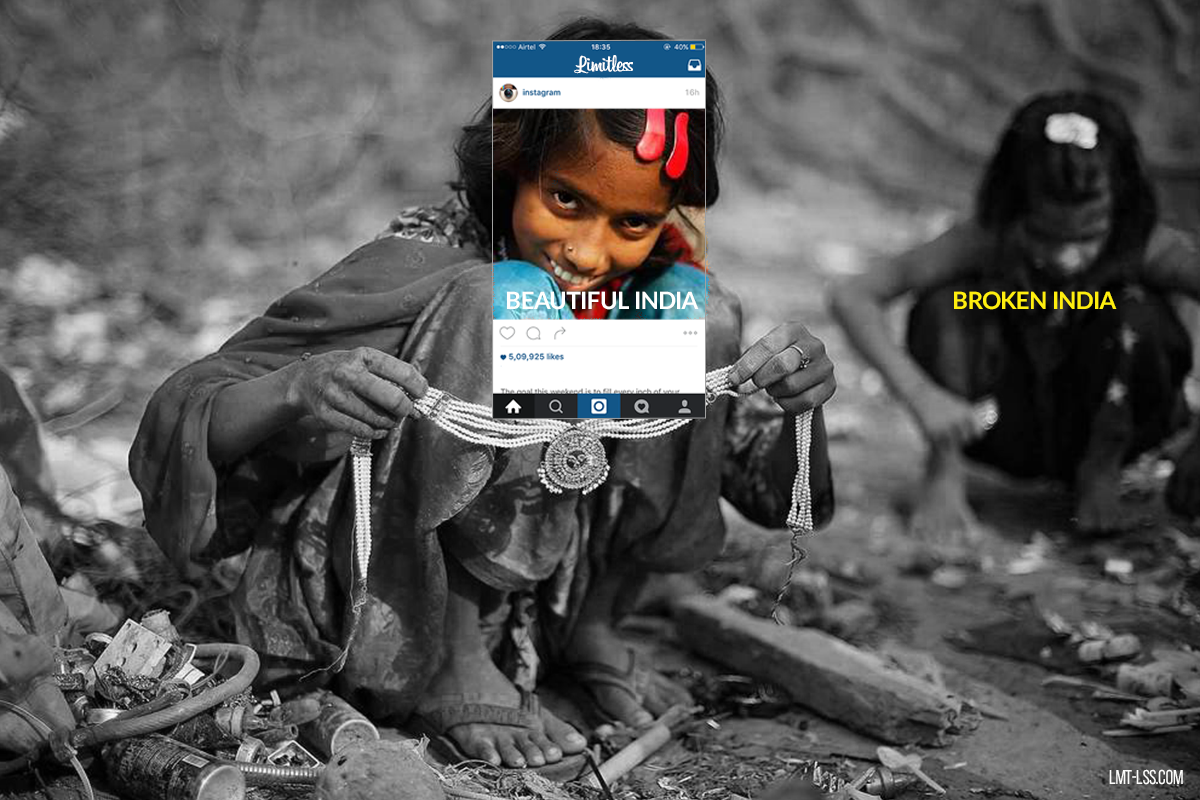 The collection is unique in that it critically highlights the potentially misleading nature of editing on social media. But it does so in a way that, somewhat ironically, also relies heavily on editing (notably altering the look of the photograph to appear dismal and bleak, even in scenes that may have otherwise been harmless).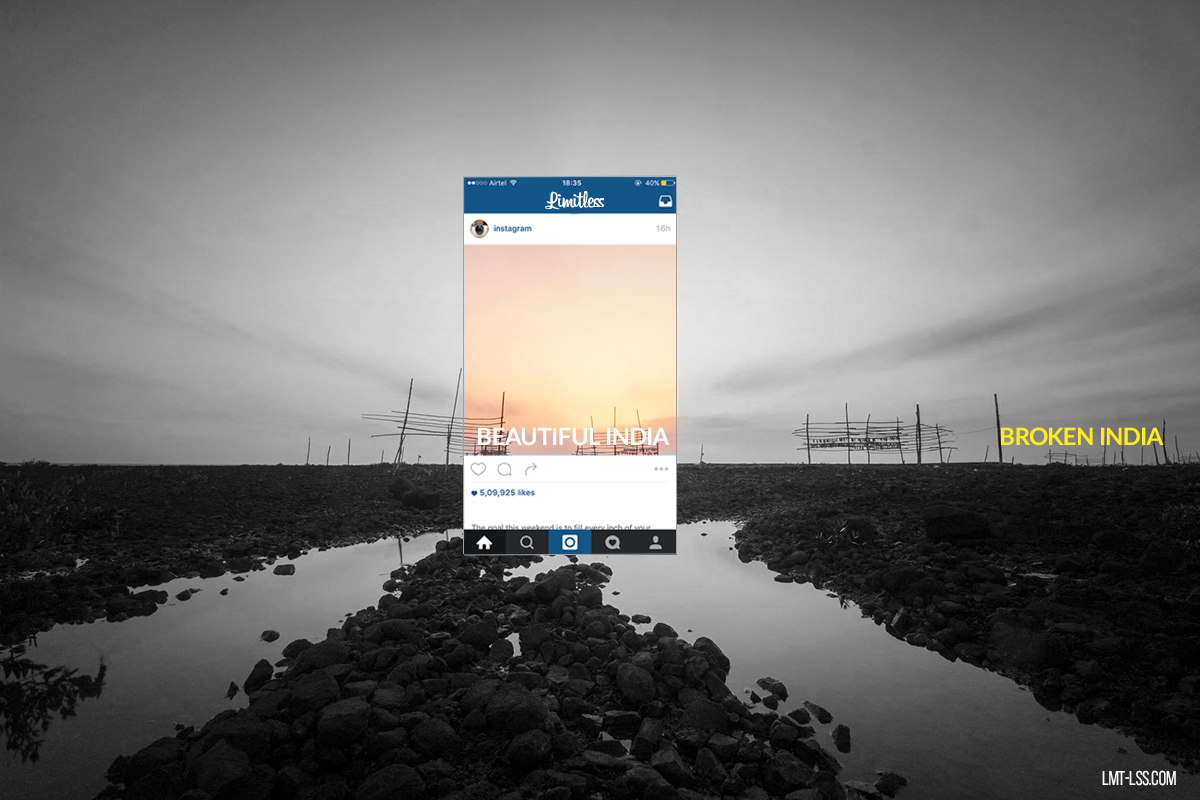 The company's past campaigns are similarly provocative in generating awareness for some of India's shocking realities. Since their Broken India initiative, they have continued to campaign for humanitarian causes, including another campaign called #FixIndia, showing upsetting pictures cropped out of their contexts and into a white frame, asking viewers "Why do we pay taxes?" Their most recent is #SaveTheFarmer, where they created an emotionally-charged video raising awareness about farmer suicide in India.
At the end of the day, efforts like this are useful in demonstrating the immense plurality of ways in which photo editing and social media narrate stories, not just of individuals, but also of cultures and nations. So, what's your preferred perspective in your editing? Can what you photograph be both broken and beautiful, or just one or the other? Share your work on PicsArt photo editor with the hashtag #BrokenOrBeautiful.