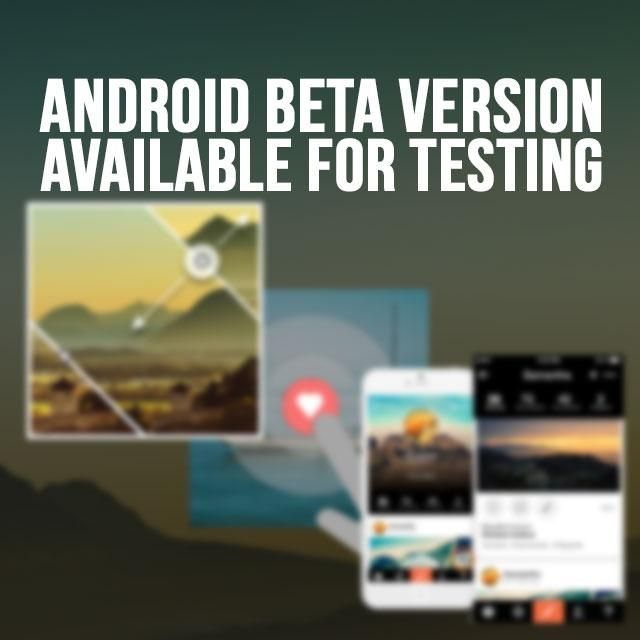 The Beta version of the upcoming Android update is now available for testing, and it's packed with improvements for precise editing and a smoother experience for organizing your inspiration.
When cropping images, you can now straighten them at the same time, set a custom crop ratio, and enjoy a doubled grid to create the exact image you want. Memboxes are your virtual inspiration boards, and with an improved viewing experience, it's easier than ever to collect and organize the art that you love. You can now view galleries in stream-view to see larger images, comments, and likes as you browse. Last, creating collages gives you more flexibility than ever, with adjustable grid options and a fresh batch of templates that will make your collages cooler than ever.
If you're already registered as a Beta tester, head over to the Google Play Store to update the app. If you're not a Beta tester yet, here's how to become one:
Join our PicsArt Beta Testing Group on Google+. Make sure you are signed into the same account you used to download PicsArt on Google Play.

Soon after, you will receive a notification confirming your request to join the group. Once your request has been accepted, follow this link and press the "Become Tester" button.

If you have automatic updates activated on your device, the Beta version of PicsArt will be downloaded automatically. If you don't have automatic updates activated, visit the Google Play Store to update the app.

Enjoy the Beta version and all of its new features. If you find any bugs or have any ideas on how we can improve the app, please share them with us in the PicsArt Beta Testing group.
We look forward to hearing your feedback on the new update. Thanks to all of our Beta testers for helping us develop an app that is beautifying the world!