Did Beyonce give birth to twins yet? We think yes.
There have been plenty of false alarms and crazy conspiracy theories about the much-awaited Beyonce twins over the past couple of months, but we're pretty sure this one's the real deal. Allow us to elaborate.
Over the past few months, Queen Bey has stepped up her Instagram game in a big way. And we can't be the only ones who've noticed that her uploads have become timed in sets of three for a perfectly curated feed.
And then yesterday… THIS happened.
ONE picture. Almost as if something had happened. Almost as if something had interrupted her before she could finish updating her flawless feed.
Are you thinking what we're thinking?
(Which is, basically: "!!!!!!!!!!!!!!!!!!!!!!!!")
Well, we can't just sit around waiting for her to announce what we already know deep down in our heart of hearts. So we're going to show you how to recreate her latest set of photo edits (how gorgeous is that gold glitter?) using PicsArt backgrounds and the photo editor. It's a little something to distract ourselves while we await the most exciting news of the year. Check it out below.
Download PicsArt photo editor and collage maker for iOS, Android, or Windows.

Open the app and tap on "Store." Download the

Holographic Backgrounds

pack and open the glitter background.

Tap on "Add Photo" and choose a picture of yourself (preferably with you standing against a bright background).

Scroll through the bottom toolbar and select "Free Crop." Brush over yourself to make your selection — be sure to include a bit of the background so it looks like an outline. Tap on "Save" to save it as a custom sticker.

Enlarge the sticker and place it on the background. Tap on "Apply."

Save your

photo collage

and share it on PicsArt with the hashtag #Glitterati.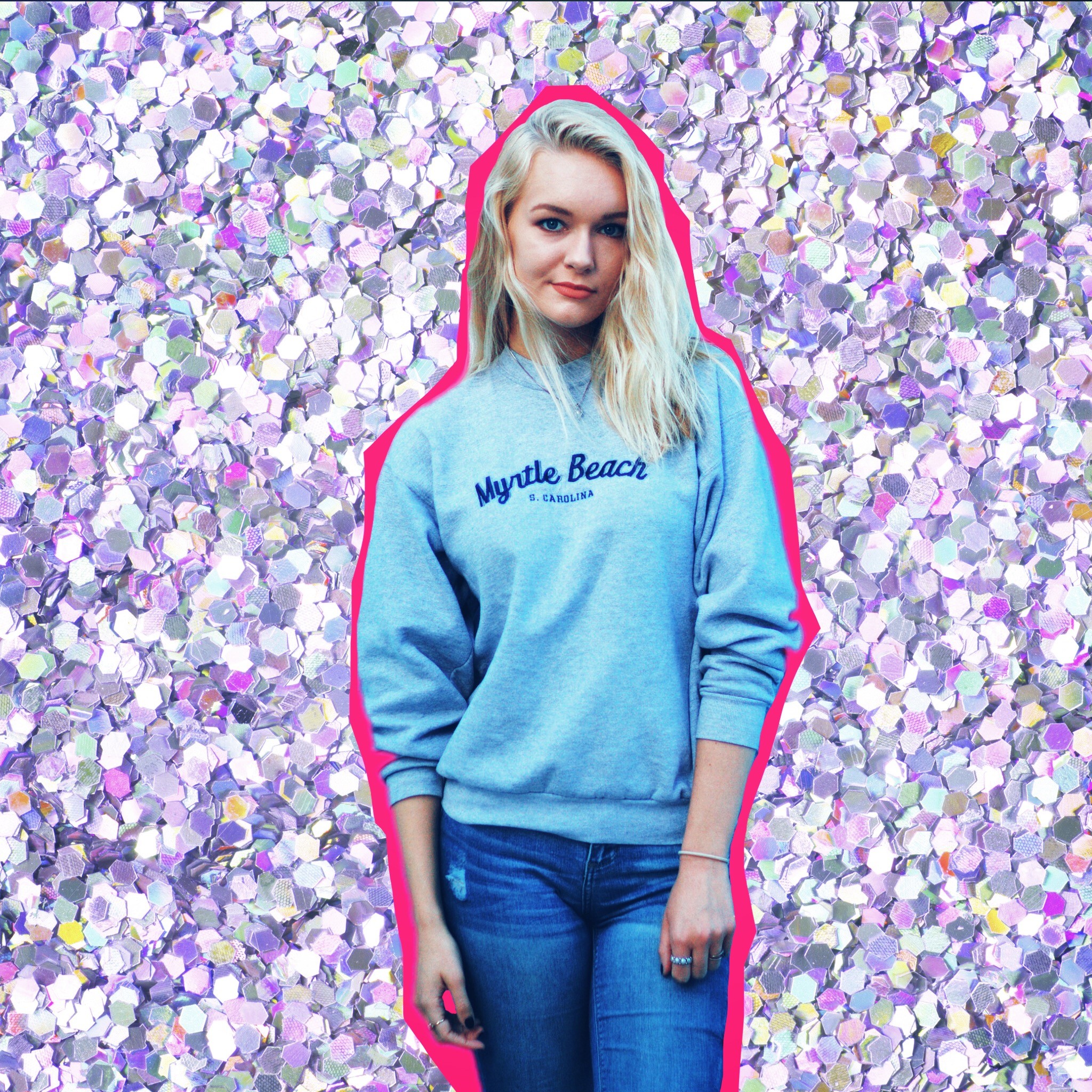 via PicsArt
PicsArt photo editor, collage maker and sticker maker is all about you. If you haven't tried it, you're missing out! Remix free-to-edit pictures into awesome collages and memes. Download the app to get in on the action.