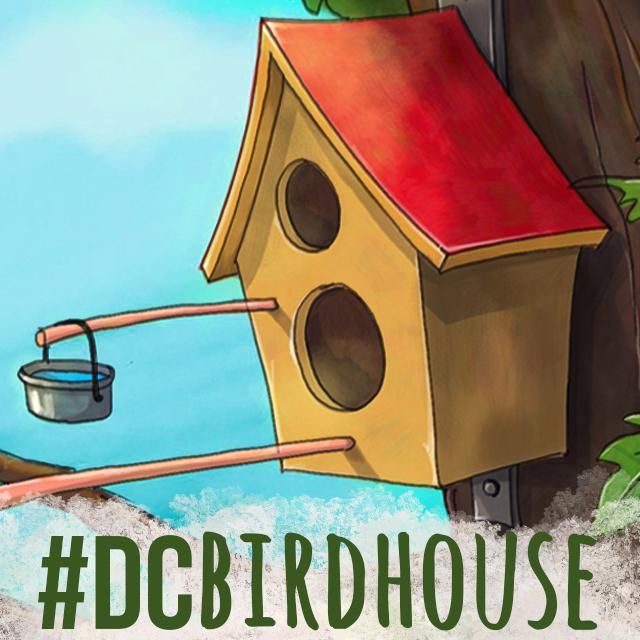 This week, use the PicsArt app to draw the ideal perch for our feathered friends. That's right, we want you to draw a beautiful birdhouse.
Building birdhouses are probably one of the nicest things we do for birds aside from feeding ducks with flakes of bread. If we're really feeling generous, we even throw in a birdbath to give birds something to wash down those tasty seeds. But let's not pat ourselves on the back too much, because frankly, what could be a more restful sight out the window than a tiny house encircled by a flock of fluttering friends?
Feel free to go in any direction you want, and stretch your imagination for this challenge. Draw a fantastical birdhouse, use a new painting style, or just do your best to draw whatever birdhouse is sitting in your yard. Whatever you do, be sure to tag your creation with #DCbirdhouse to enter!
How to Enter the Contest
Submit a maximum of two drawings between Saturday morning and Tuesday, June 23rd, at midnight PDT.
Submit a drawing by tagging it with #DCbirdhouse or by entering it in the Contests section.
Non-original art will be removed. Your drawing must be drawn with the PicsArt app, and it must be your own work. If not, you will be disqualified.
How to Vote
Vote for your favorite drawings in the Contests section. All entries will be displayed randomly.
Voting begins Wednesday, June 24th and closes Monday, June 29th.
Contest Winners
The 10 drawings with the most votes win. Our jury will also choose one entry outside of the the top 10 to be featured.
Got questions? Write to us at contest@picsart.com.