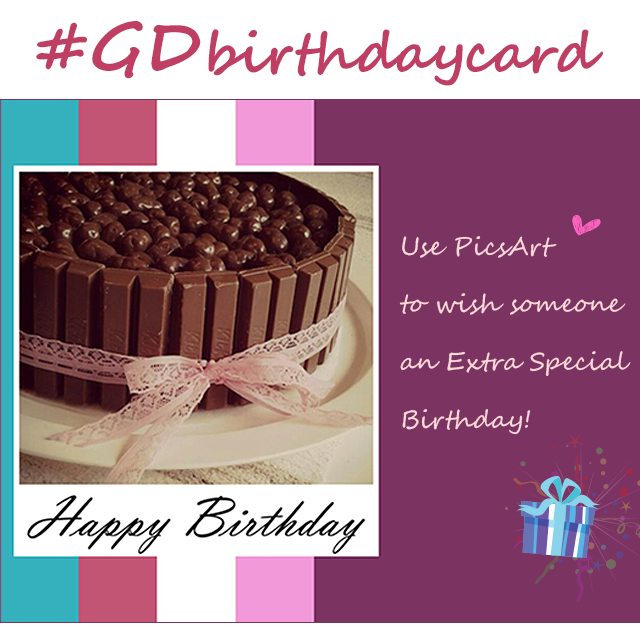 Design a Birthday Card for someone you care about using PicsArt tools. Make sure you combine text and images to send a message that let's them know what they mean to you.
A birthday is really more about appreciation than age. When it's someone's birthday, all of their loved-ones call, come over, cook dinner, and give gifts as ways of letting the person know how much they care. It's a day to celebrate someone's life.
You can be direct and sincere, or funny and tongue-in-cheek, either way make a card for someone you love that will put a big smile on their face when you give it to them at their birthday party.
How to Participate…
To enter your design into the competition, tag it with #GDbirthdaycard or submit it in the 'Contest' section of our website. You can only submit a maximum of two designs in the Contest.
All entries must be submitted by Wednesday, September 11th at midnight (PST).
How to Vote
You can vote for your favorite designs in the "Contests" section of the app on your mobile device or by visiting the "Contests" section on our website.
Voting starts immediately and extends an extra day after the closing of submissions until midnight (PST) on Thursday, September 12th. This gives late entries a full extra day to collect votes.
Contest Winners
The top 10 designs that have accrued the most votes by midnight on Thursday, September 12th (PST) will be the #GDbirthdaycard contest winners.