When your target market's oversaturated, it's important that your branding stands out. Nowadays, people don't judge businesses solely on their products or services. Every business has its own ethos, identity, and personality. And customers are drawn to those qualities through the power of branding.

To stand out from the crowd, companies need to communicate a clear message to customers. It's not enough to simply market a product. You need to market an experience. Successful companies know that their brand identity goes beyond just a name.
But how does a company get to that point? The answer: branding. Branding is behind every business success story. If you want to create a brand that's well known and loved, you need to understand the core ideas of branding. That's easier said than done, of course. Which is why we've created this guide to help you on your branding creative journey. Let's get started, then.
What's the purpose of branding?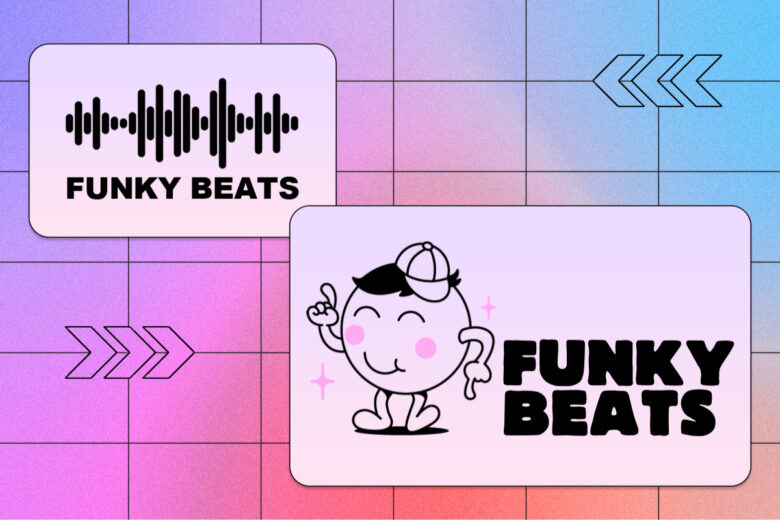 Let's first understand what branding is. In simple terms, branding is the process of creating your company identity. That includes the name, design, and/or insignia associated with your brand. It's so much more than just fonts, colors, and logos. But they all combine to position how your brand ultimately presents itself to customers. 
As a concept, branding has evolved dramatically through the years. The idea of branding has been around since 350 A.D. and lives and needs are quite different now compared to then. Nowadays, branding isn't limited to solely picking a logo and a tagline. It includes the development of a brand's presence across points of sale, email, social media, advertising, experiences, and more.
At heart, branding refers to your company identity and the experience you're trying to convey to customers. Once you understand the message you're trying to communicate, you can figure out which aspects of branding your company needs.
Benefits of branding
Now that you have a firm grasp of the concept of branding, let's dive into why it's so important for the success of your company. There are a ton of benefits to investing in a strong brand, but the top five reasons are below:
1. Gives your business an identity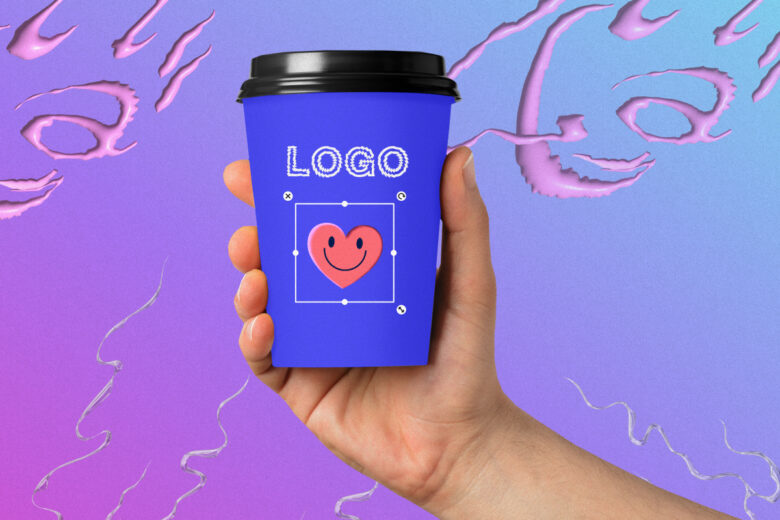 In the modern world, a business is nothing without identity. Think about your favorite companies. It's not just their products that you like, but the message behind them. There's identity and personality behind all the products you use, which helps you connect with them. And when you buy something new, you consider what the product and company stands for. That's brand identity in action. 
There's a reason we're attracted to luxury brand products. Even when people can find similar, cheaper products from other brands. Luxury brands have built their brand identity on the basis of high-quality materials, opulence, and sophistication. They're not just selling a product. They're selling a luxurious experience. And you've bought into it. 
When building your brand identity, ask what you and your company stand for. Why would someone want your products? And how do you want customers to feel when using them?
2. Brands create a connection with consumers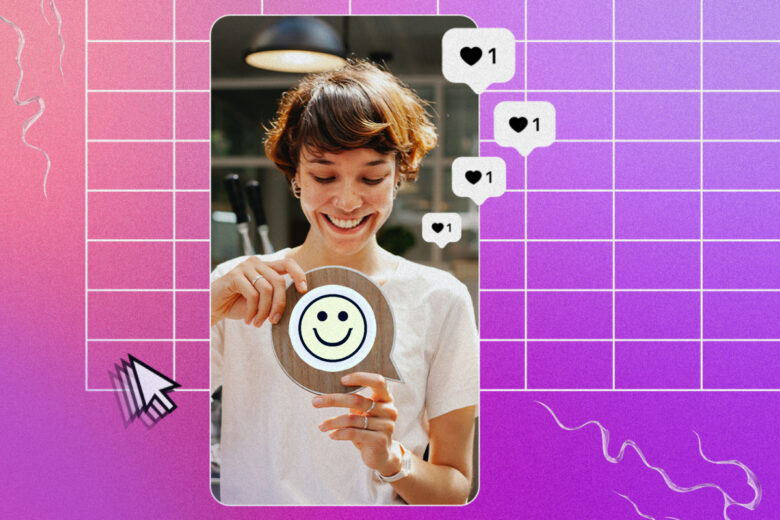 Once your business identity's established, consumers connect and relate to it. Branding helps build a bridge between your brand and consumers. Research shows that people prefer buying products from brands they trust. 
Customers are more likely to invest in products they have an emotional connection with. Through strong branding, you can potentially push a first-time buyer into a returning brand advocate. 
3. Branding helps you stand out from the crowd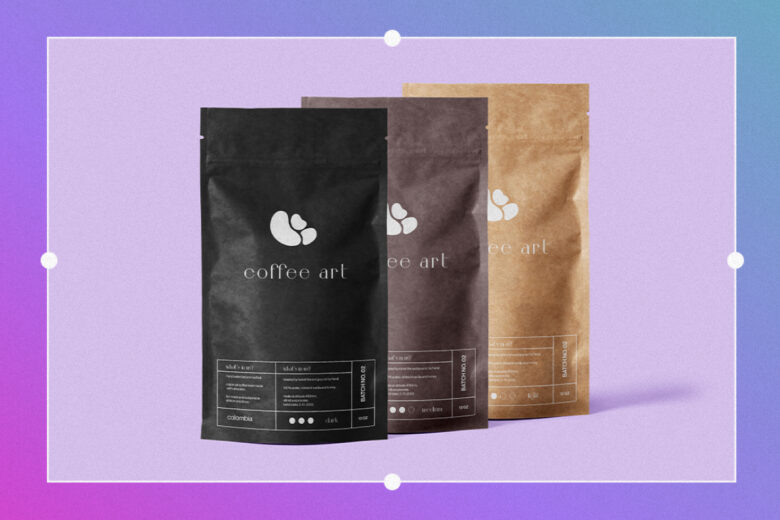 Beyond creating a personality for your business, branding helps customers distinguish you from competitors. If you're a new company, focus your efforts on establishing how you're different from the rest. Then convey that in your branding. Perhaps it's a signature color, an embellished seal on a mailed envelope, a modern logo design, or a special calligraphic font that you always use.
A potential customer should be able to clearly understand why you're different from your competitors. Is it quality? A luxury experience? Something sensorial? Whatever your company stands for – or whatever sets it apart – should be taken into account when developing your branding. The more effort and creativity you put into branding, the easier it will be to communicate this value proposition to consumers.
4. Branding supports marketing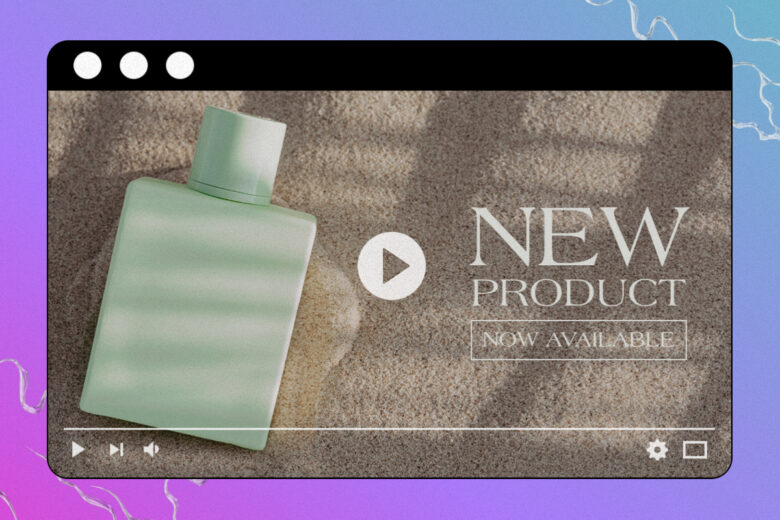 Branding is a type of marketing. Creating a clear image for your brand helps advertise it by creating an emotional connection with potential customers. In the future, this well-established identity will aid you in creating online and offline advertising campaigns. You'll simply need to follow the already established brand guidelines to create your marketing campaign.

Don't forget that as time goes by, your brand can (and should) evolve. So brand guidelines from 15 years ago don't necessarily need to be shown in an advertising campaign (unless you're going for nostalgia). 
5. Build brand awareness through branding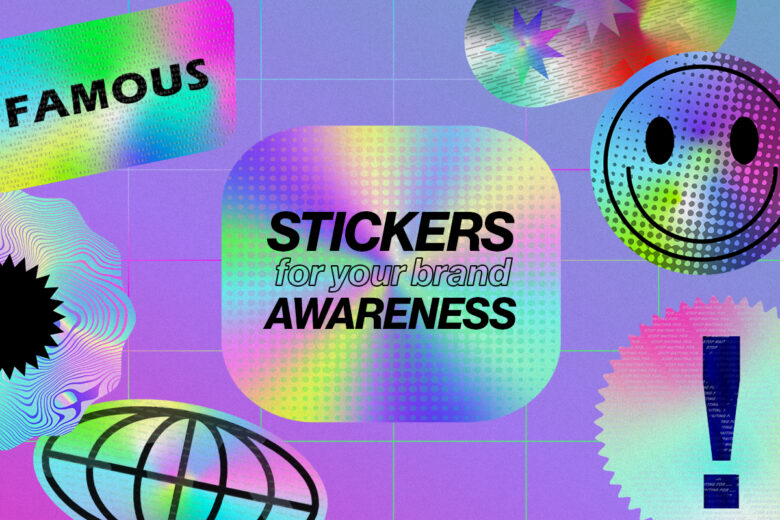 Brand awareness combines the aforementioned details into one big concept. It's a marketing term used to describe the degree of consumer recognition of your brand by name. This is especially important if you're planning to produce different products under the same brand umbrella. By investing in branding, you help push customers to try your other products.

That's some of the major benefits of branding. Hopefully that's helped establish the importance of branding. Now it's time to dive into some of the key elements of branding. 
Elements of branding
While the branding process varies company by company, there are common elements that you'll need to keep in mind regardless of your business size or industry. Consider these four elements of branding to help get you on the right path:
1. Mission statement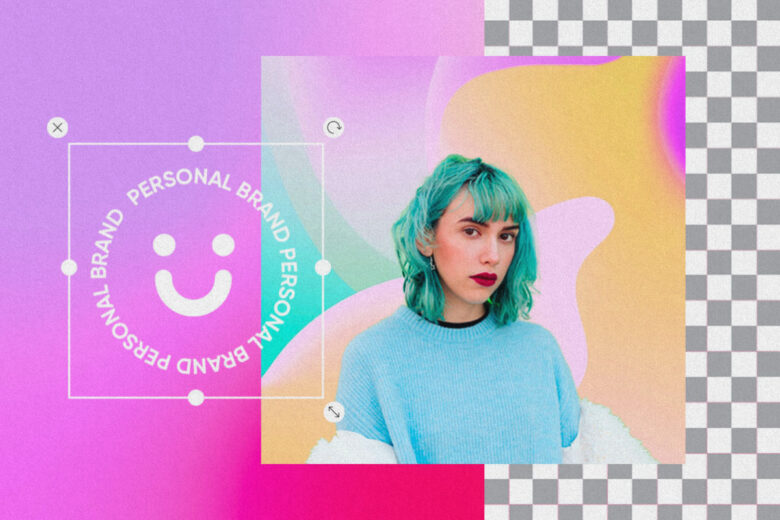 A mission statement is a short summary of what your company does and why it exists. This is important for any brand. It's hard to build a brand around a company without an operational mission. This is not only important for attracting customers, but also for keeping your internal teams motivated and focused. It should be just a few sentences, but serve as a checklist to see if you're on the right track with everything from marketing to strategy and product development. 
2. Visual design elements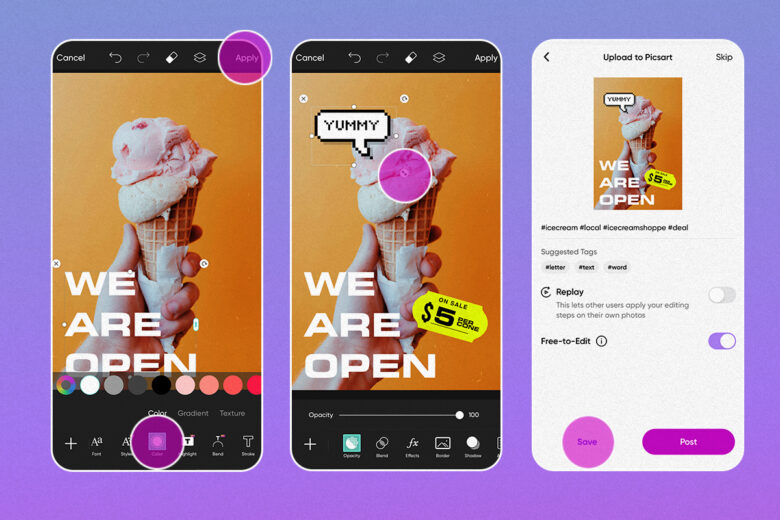 This includes logo, color palette, fonts, and the visual impression that your brand leaves on its customers. When done well, your consumers should be able to easily recognize your brand purely based on these elements. It's also important to be able to communicate your message through design, as people often prefer visuals over typographic copy.
3. Brand positioning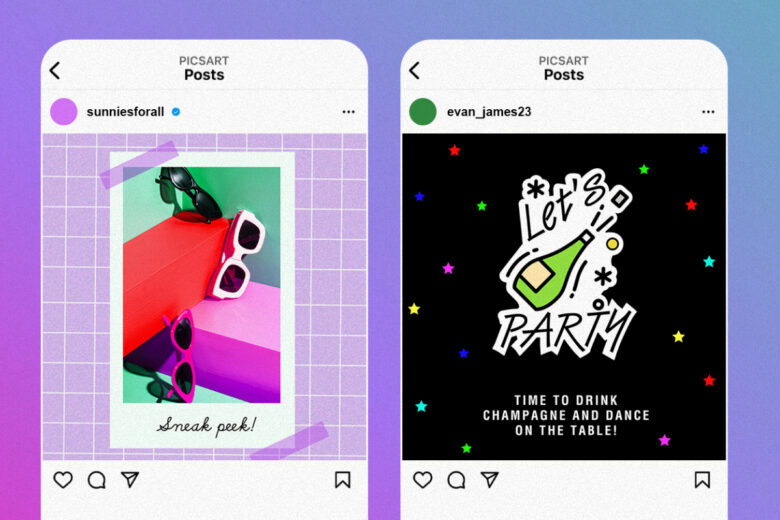 Brand positioning is the place that you want to occupy in your customer's mind. While the mission statement has an effect on your business from within, brand positioning helps differentiate you from other companies, maximizing relevancy among your customer base. Ask what benefits you want people to think of when asked about your brand. This is where positioning comes into play. 
4. Online presence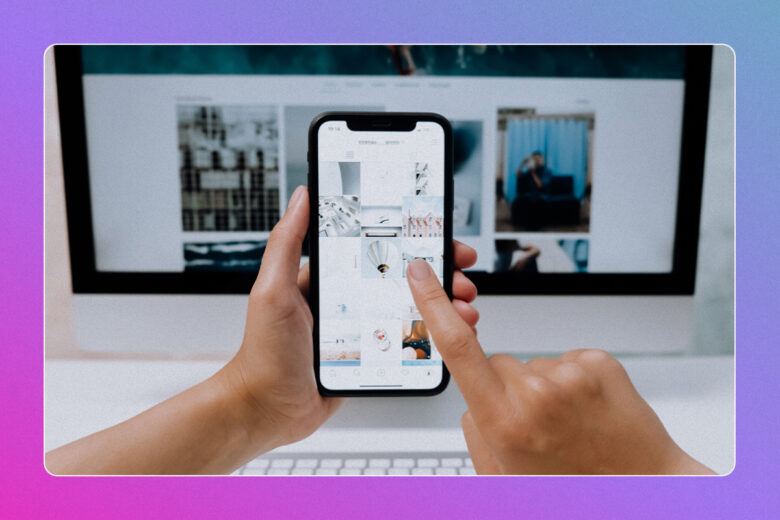 You can't have a successful business without communicating with people online. This can take the form of creating your own website to establishing a strong presence on social media platforms like Instagram and TikTok.
How to create a brand
Brand and branding can't exist without one another. In order to succeed at branding, you need to understand the basics of creating a brand. So, what exactly does it take to create a strong brand?
Establish your target audience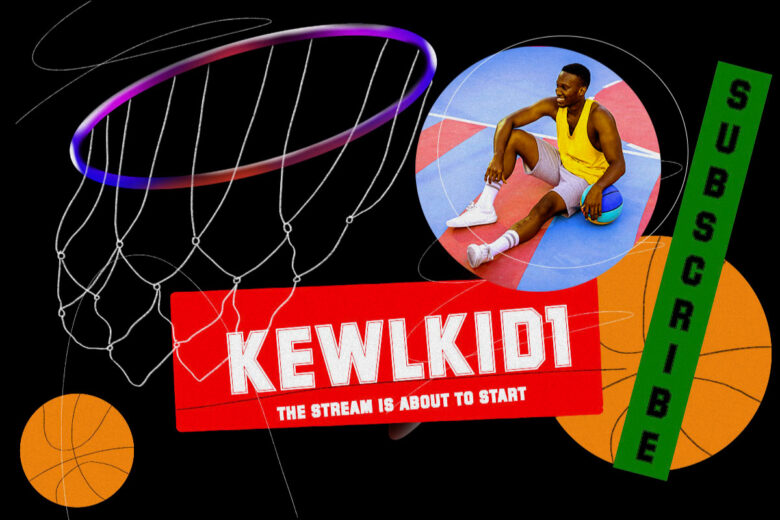 Who are you trying to sell to? Before you can build a brand, you have to understand who your target audience is. As you tackle branding decisions like picking fonts and colors, consider what'll resonate best with your target audience.
Align your mission statement and brand values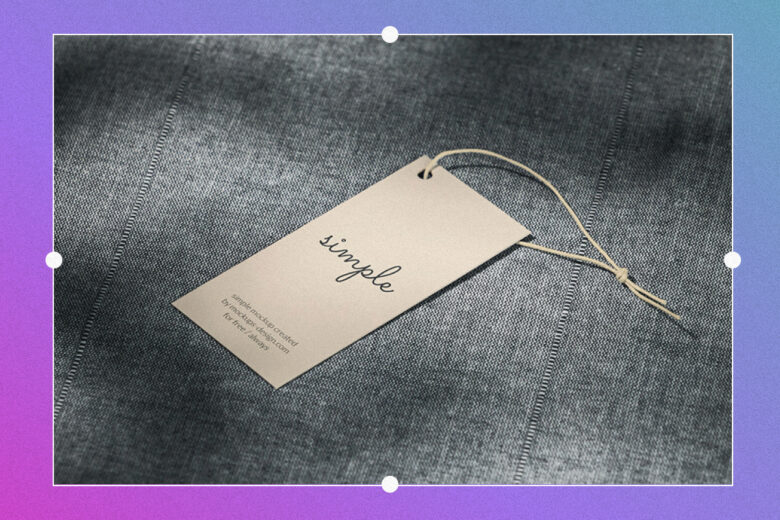 With a target audience in mind, it's time to answer some pivotal questions. Why does your brand exist? What's the goal? Your mission statement is the foundation of your brand. The more thought and effort you put into codifying brand values, the better positioned your brand will be to take on hard business questions.
Determine visual design elements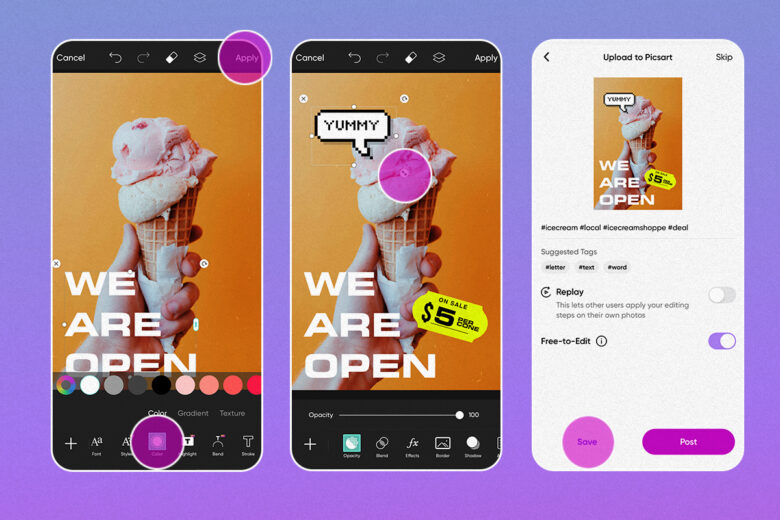 While the conceptual elements are the foundation for your brand, the visuals are what will help you sell it to potential customers. Your logo, fonts, colors, and website design are only some of the things you'll need to work on when creating your own brand. The better the tools that you use for it, the better results you'll get. Picsart is a great place to start to create your brand visual elements. 
Establish your brand identity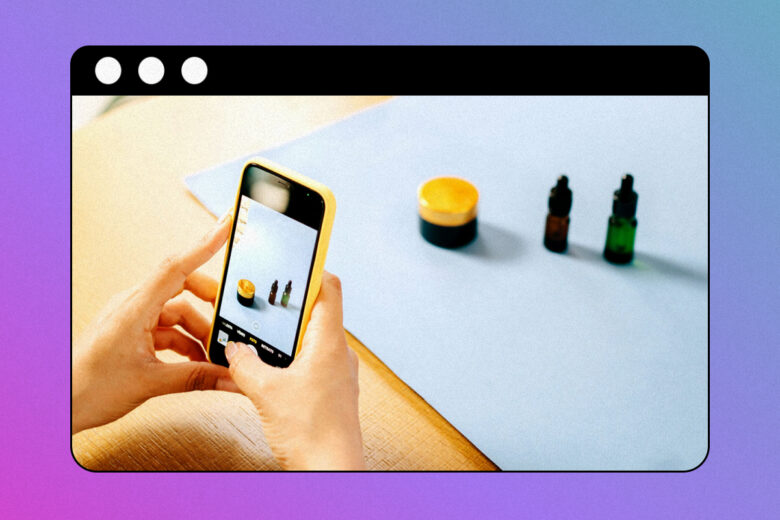 This is where it all comes together. Now that you've outlined your brand promise, you're able to establish a unique identity for your company. In the long run, this is what helps customers develop an emotional connection to your products and brand. 
And you're all set. Creating a brand is not as hard as you might've imagined. All it takes is some thoughtful consideration and the right tools to pull it together. That's where Picsart comes into play.
Make branding designs to empower your business
One of the most important elements of any brand is its visuals. Design is crucial to your brand's success and it's important to use the right tools to achieve great results. Whether it comes to creating a logo, a business card, or any other brand visual, Picsart can be your go-to all-in-one creative platform.
Simply open the Picsart app on your phone or the Picsart web editor in your browser and:
Create a brand logo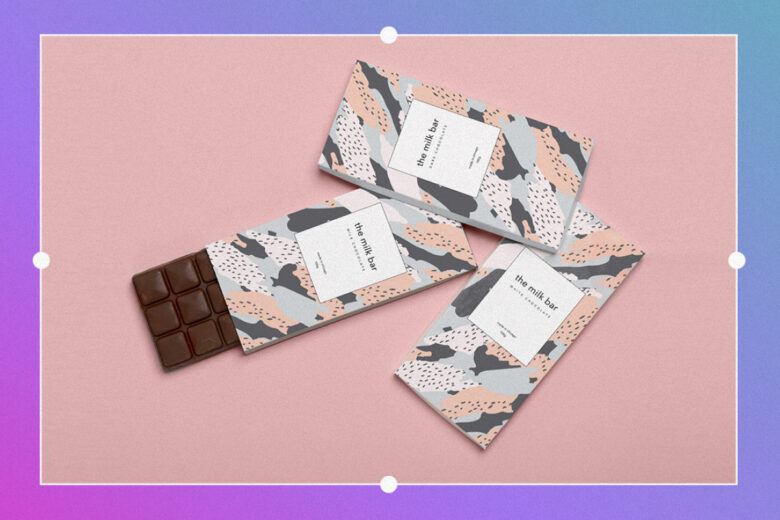 Picsart offers a countless number of fonts as well as a huge number of #FreeToEdit photos that you can use for your brand. Whether you want to create a typography-based logo or a visual one, there are tons of options to choose from. 
Create promotional brand designs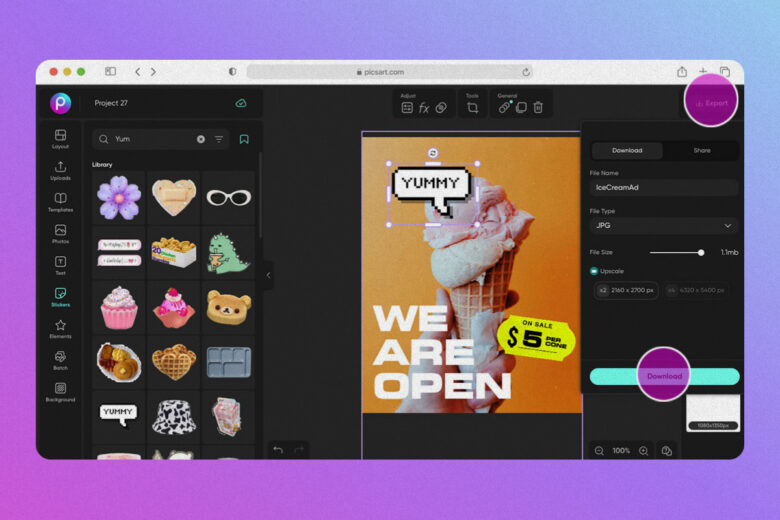 Picsart has tools and templates that make the process of designing easy and entertaining. Experiment with different photo effects, upscale images, add text, and create your own custom stickers. Once you've nailed down a brand design you like, you can save that aesthetic as a Replays to effectively create your own presets.
Edit branded social media posts
The key to e-commerce is having an established brand presence on social media. Strong visuals are the easiest way to achieve this. You need good design to capture consumer attention. Picsart creative tools make quick and quality edits a hassle-free and fun experience. Not sure where to begin? Check out Picsart Pinterest and Instagram accounts for inspiration.
Now it's time to go build your brand.
Picsart is a full ecosystem of free-to-use content, powerful tools, and creator inspiration. With a billion downloads and more than 150 million monthly active creators, Picsart is the world's largest creative platform. Picsart has collaborated with major artists and brands like BLACKPINK, Taylor Swift, the Jonas Brothers, Lizzo, Ariana Grande, Jennifer Lopez, One Direction, Sanrio: Hello Kitty, Warner Bros. Entertainment, iHeartMedia, Condé Nast, and more. Download the app or start editing on web today to enhance your photos and videos with thousands of quick and easy editing tools, trendy filters, fun stickers, and brilliant backgrounds. Unleash your creativity and upgrade to Gold for premium perks!