What do you want to be when you grow up? Photographer Brandon Cawood (@brandoncawood) asked his sister's fifth grade class this question and turned their answers into an amazing photography series called the "When I Grow Up" project. He spent four days shooting the students and created images of each kid with their dream job.
The project is not only a spark of inspiration to encourage these kids to chase their dreams, but Brandon made a calendar to raise money for the non-profit youth program City of Refuge, which helps kids to transcend poverty to be the best they can be.
This is an amazing use of art and action to make the world a better place, so we reached out to Brandon to talk about his project. Our full interview is below, and if you want to help out City of Refuge, you can buy an awesome calendar made of Brandon's images here!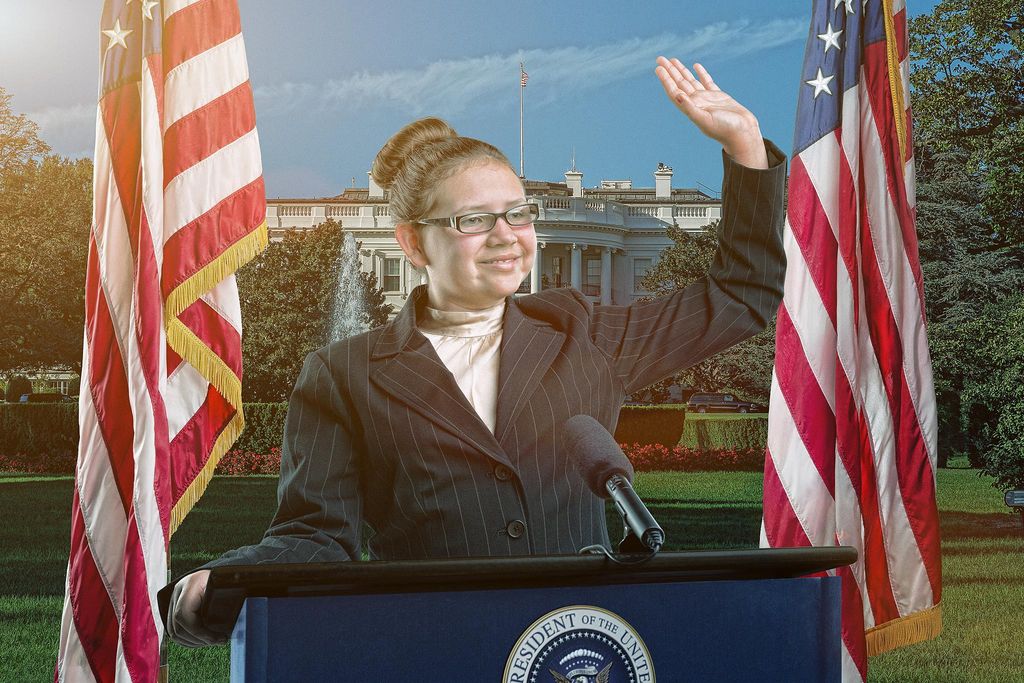 "When I Grow Up" began as sort of a family idea. Can you tell us how you came up with the idea?
We were driving to a family dinner about four hours away over Christmas break. In 2013, I had released a personal project called "Not All Wear Capes," where I had created movie poster-style images of first responders and law enforcement personnel. As we were driving, we started talking about my visit to speak at my sister Malisa's fifth grade class the week before to discuss being a professional photographer during career week. I told them about my NAWC series and they loved it.
My wife and sister both work at the same school, so whenever they are together that often becomes the topic of conversation. A student had made a comment about how I should take "cool" photos of them. That comment came up in the discussion on our car ride. An idea came to me and I mentioned the possibility of doing something similar with Malisa's class. We could dress them in uniforms or costumes and make a series where it looks like they are doing their future careers! We all loved the idea and here, almost a year later, we have released the project!
How do you think it affects kids to see themselves with their dream jobs?
I think being a part of this series has inspired the kids that are in the images. To have such a vivid representation of a dream makes it seem that much more attainable. I think that seeing other kids in a series like this can [also] really inspire any kid who sees it. It's almost like a glimpse into the imagination of a child and other children can really relate to that!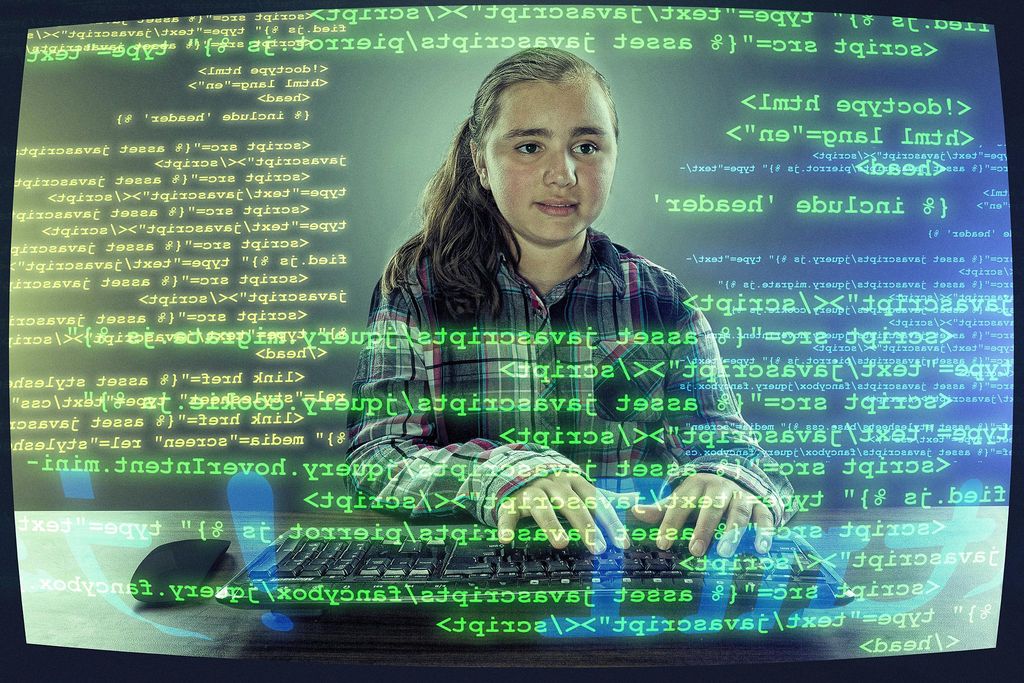 What were the kids' reactions?
My wife said her kids were mesmerized and spent a lot of time after getting back to class sharing their thoughts on which images were their favorites. My wife is in the "photographer" photo so a lot of them liked that one because there teacher was in it.
We also made a special table for the kids at the release event, where we set them up to sign autographs for people who bought the calendar. They felt like superstars!
What was the shooting process like and how did you put together these fantastic scenes?
I had about four days to shoot the students. Four days may sound like a lot of time, but in all honesty, shooting 30 students for composite images is no simple feat.
I had to shoot them during school hours and couldn't take up too much time from their curriculum. I shot the students on solid white seamless paper so it could extract them later. I spent the summer traveling all around the country getting the backgrounds I needed. It was a lot of work, but it was so much fun it didn't feel like work at all!
What is City of Refuge and can you tell our readers about your collaboration with them?
Malisa volunteers for a local non-profit called City of Refuge. The City of Refuge's mission is to provide "a hand up, not a hand out." It is an outreach that aids indigent families in our community and exists to provide a support system to help them overcome the impoverished conditions in which they reside. My sister is the director of the youth program.
For a while they have been wanting to start a college and career fund for the youth. The fund will be used to help their youth with application fees, college visits, field trips, educational resources, etc. The hope is that eventually they will even be able to offer scholarships to deserving youth that are a part of the City of Refuge. It was decided that the "When I Grow Up" project would be used to kick off this initiative.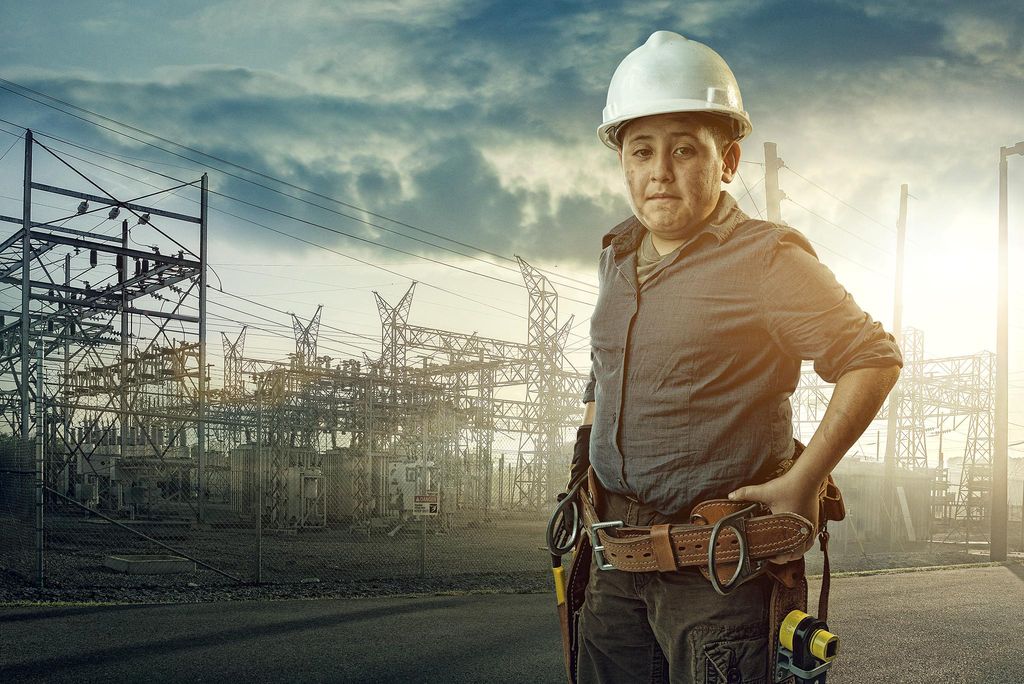 What can someone reading this do to participate?
We have used the series to create a calendar to sell. All the proceeds from calendar sales go directly to the City of Refuge's youth program. You can order the calendars from the project website at www.whenigrowupproject.net.
Did any of the kids want to become a photographer after meeting you?
I'm not sure if I inspired anyone to be a photographer; I'm sure it's possible. The two girls in the photographer image had picked that for their career before I came to speak to the class.
I do know, however, that we inspired the kids to do things for others. We made sure to tell them over and over that by doing this project, they were going to be helping aid in another kid's future and career through City of Refuge. There is one girl in a video we made that says, "When I grow up I want to raise money for other people, like Brandon."
She doesn't know it, but she in turn inspired me to continue to do projects of this nature. To see it have an impact on a younger generation is more than I could have ever asked for, and makes it all worth it!
Would you have chosen "photographer" when you were in fifth grade?
I didn't realize I wanted to become a photographer until I was about 26 years old. When I was in fifth grade, I honestly wanted to become the first "real life" Batman. Maybe if this photography thing keeps going well, I will become a billionaire and make that fifth grade dream come true!