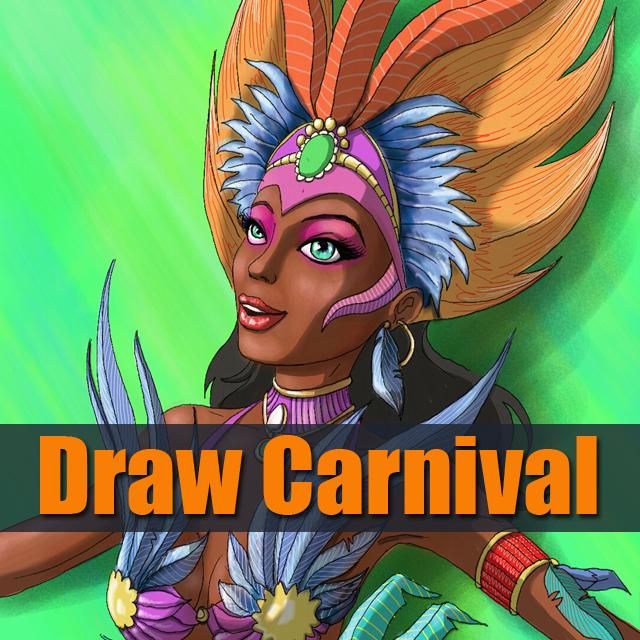 For this week's Drawing Challenge, we are taking a trip to one of the world's most famous festivals, Brazilian Carnival!
Carnival occurs during the month of February, and originated in Christian countries, where people would consume all of their rich foods in feasts before the start of Lent, a period of 40 days before Easter when rich foods are forbidden. From this, Carnival has grown into the world's greatest party, and is traditionally celebrated by fun costumes, mass festivities, enormous parades and, of course, lots of dancing!
The Carnival in Rio De Janeiro, Brazil, is the most famous, and involves thousands from all over the world gathering to enjoy one of the worlds most colorful and exciting parades, complete with never ending Samba music!
Use PicsArt Drawing Tools to paint scenes from this vibrant festival and celebrate Carnival like a Brazilian!
Submission Rules & Deadlines
All drawings must be submitted between 9:00 AM (PST)on Saturday, March 1stand 3:00 PM (PST) on Sunday, March 2nd.
To Submit your drawings wait for the tag which will be announced this Saturday at 9:00 AM (PST) on Facebook, Google+ and Twitter. You can also submit them directly in the "Contest" section of the app once submission begins.
How to Vote
Voting will begin as soon as submissions start at 9:00 AM (PST) on Saturday, and will last until 3:00 PM (PST) on Monday.
You can vote for your favorite images in the "Contests" section of the app or by visiting the "Contests" section of our website.
Non-Original Artwork Will be Rejected
All submissions must be original drawings created by users using only the PicsArt App drawing tools.
Users CANNOT copy images from our clipart files, other users, or the Internet.
Images that don't meet the requirements above will be removed, to ensure fair voting opportunities for authentic drawings! Thank you.