Brian McNamara is a Dublin based portrait photographer who works in the fashion and music industries. He has been shooting for over five years and took a chance at turning pro about two years ago. In just a short period of time, he has successfully managed to become a seriously potent fashion photographer.
We interviewed Brian to ask him about how his foray into fashion photography is coming along, and about his insights on photography.
Follow Brian's blog at http://brian-mcnamara.com/blog/
How did you first get into photography?
A few years ago I did some travelling around India, and I'm ashamed to say, that I didn't even take a camera with me.
While I was there I saw so many amazing scenes unfolding right in front of my eyes, but I had no way to record them. When I got back home to Ireland, I swore that I would never let that happen again and bought myself a Canon 400D on eBay.
Once I had the camera in my hands I was hooked. I took it everywhere with me. Even though most of my early photographs were terrible, I knew that this was going to be more than just a hobby to me. I just loved the process of making an image too much.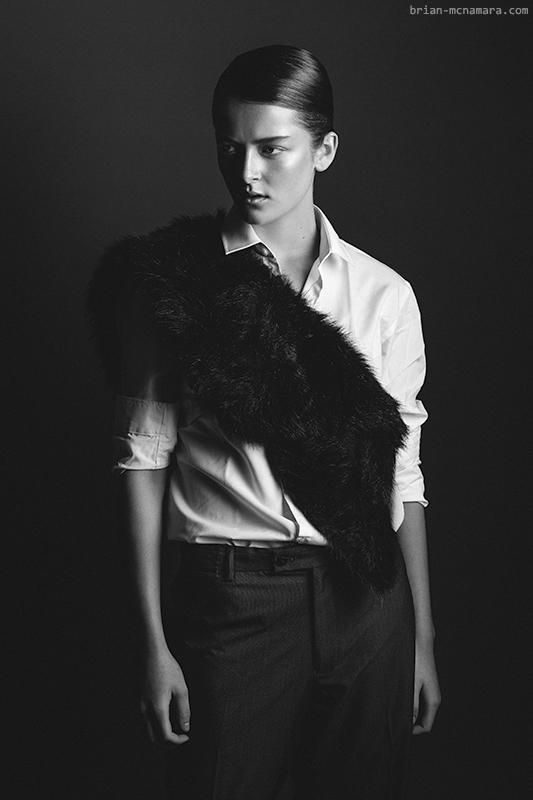 How did you get started in fashion photography?
As much as I love pretty much all genres of photography, it didn't take long for me to realise, that photographing people is what I want to do.
At the start of 2012 I was made redundant from my job of 13 years. I wasn't that upset, as I had grown to hate it and I saw my new found freedom as an opportunity to dip my toe in the water of professional photography.
I moved to Dublin and started organising photo shoots with local amatuer models from ModelMayhem and various Facebook groups. I didn't really think about being a fashion photographer at this point. I just wanted to practice with people who were actually willing to be in front of my camera.
After about a year, I decided to rent a small basic studio space for myself so that I could focus on improving my studio lighting abilities. At this point I felt confident enough in my work to get in touch with the local modelling agencies here in Dublin and asked could I do some test shoots with their models.
Honestly, I don't know if would call myself fashion photographer. Yes, a lot of what I have done is in that space, and I love it. But, all I really want is to meet interesting people and create something.
What is the biggest difference as a photographer between how you approach a portrait of a particular individual and a fashion shoot with a model?
For me, a portrait should convey an individuals personality or where they are at emotionally at the time of capture. It should be honest. It is the photographers job to put the subject at ease in order to expose that truth in their eyes.
Fashion is more of a performance. You are trying to create a mood. Like any performance, all the players will determine the quality of the outcome. You could have the best models, make up and hair, but if the photographer isn't up to the task, it will be a failure. Likewise with every other member of the creative team.
For the most part with fashion, it is the clothing that is the subject, so you have to take into account that this is what is the 'hero' of the story, and needs to be highlighted as such.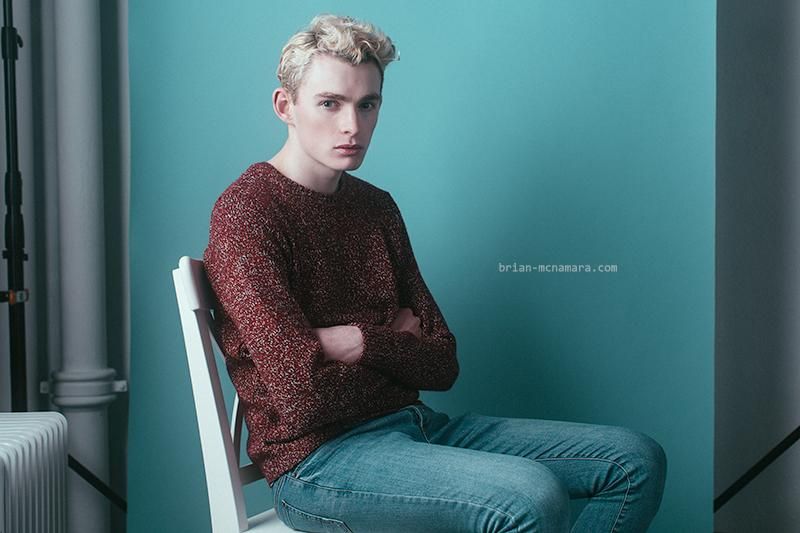 You have mentioned using PicsArt in your photography. How long have you been using it? What do you like most about PicsArt?
I've been using the app for a couple of months now. I love how it offers a lot of the same functionality as my desktop editing rig. It has an abundance of tools and filters, more than I thought I could ever actually need in my mobile photography workflow. But the fact that they are all so intuitive to use and with plenty of tweakability means that I am encouraged to experiment a bit more than I previously had with other apps.
What are your future plans, is there a subject that you would absolutely love to shoot?
I want to get back to doing some street photography. I shot quite a bit of street stuff when I first came to Dublin, but it's fallen by the wayside as my portrait work has ramped up. I want to try and make some time for it again.
Also, I think I'd like to return to India, this time with my camera, and just explore the streets and meet the people, documenting my experiences through photography along the way.
If you could give 3 pieces of advice for beginners who want to become great photographers, what would they be?
The best way to get everything you want is to ask for it. The worst that can happen is someone says no. That's not the end of the world.
Beware of compare and despair. Enjoy the work of other photographers and learn from them if you can, but never compare yourself to them.
You don't need more gear. Become a master ninja with what you have now before investing in the latest shiny super gizmo. Restricting yourself will force you to be more creative in how you approach an image and become a better photographer.