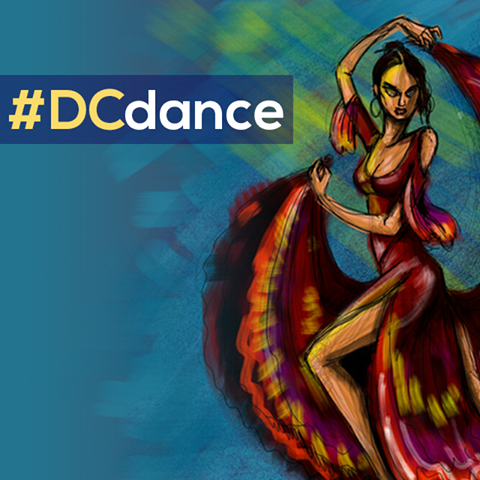 Dance is movement and dancers are painters who use their body as their brush and the stage as their canvas. The raw energy of human life is rarely better represented than when dancers lose themselves in self-expression. They dance alone, they dance together, they leap through the air and spin across the floor. Dance is flight, dance is electricity, dance is not only a celebration of life but life itself.
This week the Drawing Contest is #DCdance. Use PicsArt drawing tools to create digital portraits of dancers doing what they do best. We chose dancers for this week because few other subjects give artists a better example of emotion animated through movement. Create a drawing that brings dance to life and try to capture a piece of its energy and power with a single PicsArt sketch.
Participate in the Drawing Challenge
You can only submit a maximum of two drawings. To enter them into the contest, tag the photos with #DCdance or submit your drawings in the 'Contest' section of our website.
All entries must be submitted by Monday at midnight San Francisco time. Voting is then extended an extra day and continues until midnight on Tuesday. This gives late submissions a full extra day to collect votes.
Selecting the Winners
You can vote for your favorite images in the "Contests" section of the app or by visiting the "Contests" section on our website.
The top 10 drawings that have accrued the most votes by midnight on Tuesday, May 21 (San Francisco time) will be the #DCdance contest finalists.
Rules: Please, keep in mind that it's a Drawing Challenge and we are looking for self-drawn originals using only the PicsArt App drawing tools! Do not copy images from our clipart files, other users, or the Internet. Respect other artists and those who will vote for your works and submit quality drawings. Images that don't meet the requirements above may be removed, to ensure fair voting opportunities for authentic drawings! Thank you.