Pennsylvania native Brooke Shaden uses photography and photoshop to create other worldly self-portraits. Brooke grew up in Lancaster, next door to the simple and honest world of Amish country, yet the extraordinary worlds she creates in her photos are anything but simple. Brooke's photos are like fairy tales which place her as a vulnerable explorer trekking through a supernatural world with forces much greater than her, many of which seem dark, eerie, and loaded with uncertainty. It is as if she perpetually casts herself as the Alice in the Wonderland of her imagination.
We interviewed Brooke to find out what makes her tick.
How did you get started as a photographer?
I was in college studying filmmaking and English, and when I graduated I realized that I loved storytelling and I loved a visual narrative but wasn't as fond of the filmmaking process. So while I had some free time between graduation and starting my "adult life", I picked my still camera and never looked back. It has been my passion ever since to create visual stories in single images.
What drew you to self-portraits?
At first it was convenience, as I was too shy to ask others to model for me and also didn't know anyone where I had just moved. But, quickly, it became something more. I love putting myself in the stories I created and becoming a character. It is fun to see yourself in a new world, yet at the same time, I often forget it is me. When I model for myself, it is not "modeling" at all, but instead playing out my imagination.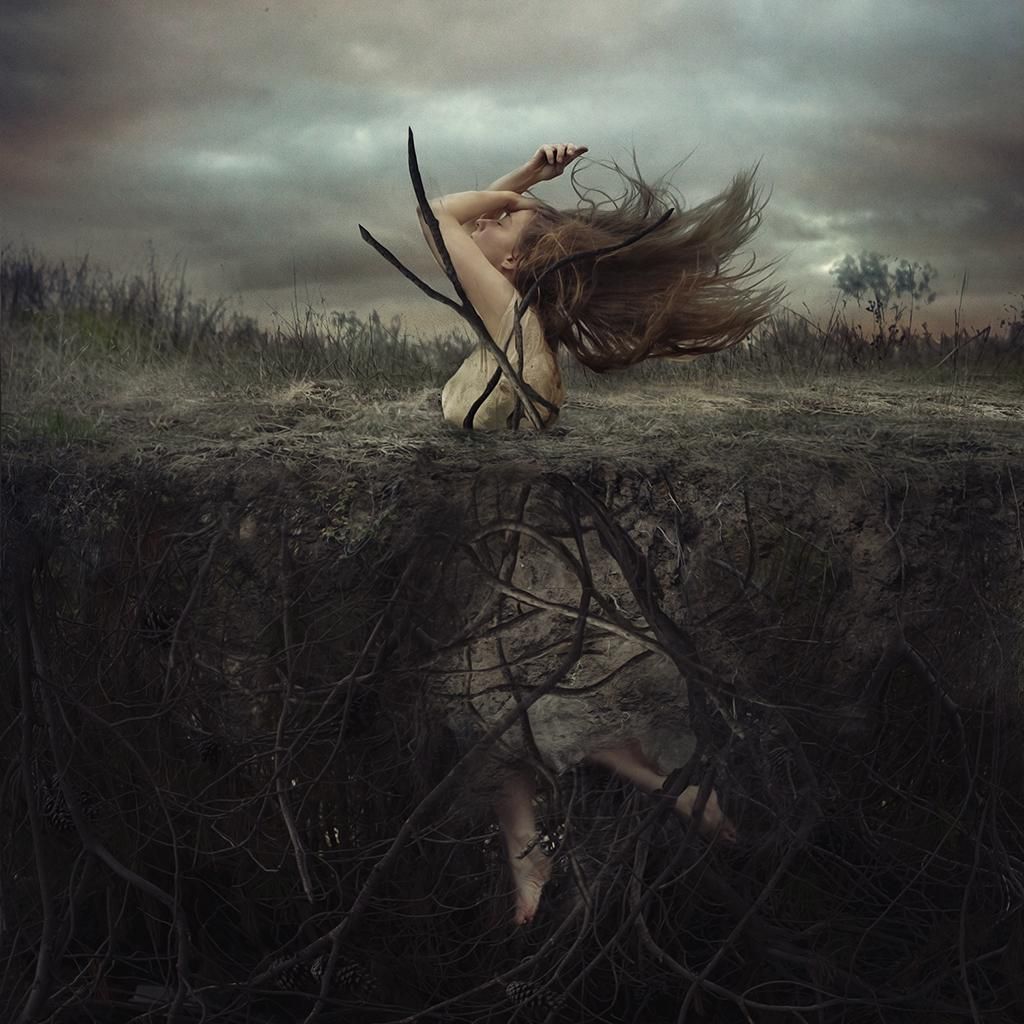 Your photos have a very dream-like quality to them. Were you a day-dreamer as a kid?
I have always been a very big daydreamer. I love writing very much and have been writing stories ever since I was very young. Storytelling is my truest passion.
You explain that your self-portraits are not autobiographical but rather world's you wish you could live in. What kinds of world's do you wish you could live in?
I'm not sure, in truth, how long I could stand being in the worlds I create (since I get scared so easily), but I think that the world would be a much more interesting place if everyone focused on their fragility and lived life with more passion. The worlds I create are colorful and dark at the same time, moody and atmospheric, as though a storm is about to hit. I love the calm before a storm, and the worlds I want to create have that feeling.
How much of your photos are edited and how much of them are actually constructed on a set?
Everything that I do is photographic in nature, so I am always shooting on location and bringing props to that space. Later in Photoshop, I use a deceptively simple technique to put them together most of the time. However, shooting usually doesn't take more than 15 minutes whereas editing takes an average of 5-7 hours.
How important is nature in your photography?
I am a nature girl through and through, and I think that exploring the human connection to
nature is fascinating. We are all dust in the end, and that is constantly beckoning me to explore it more.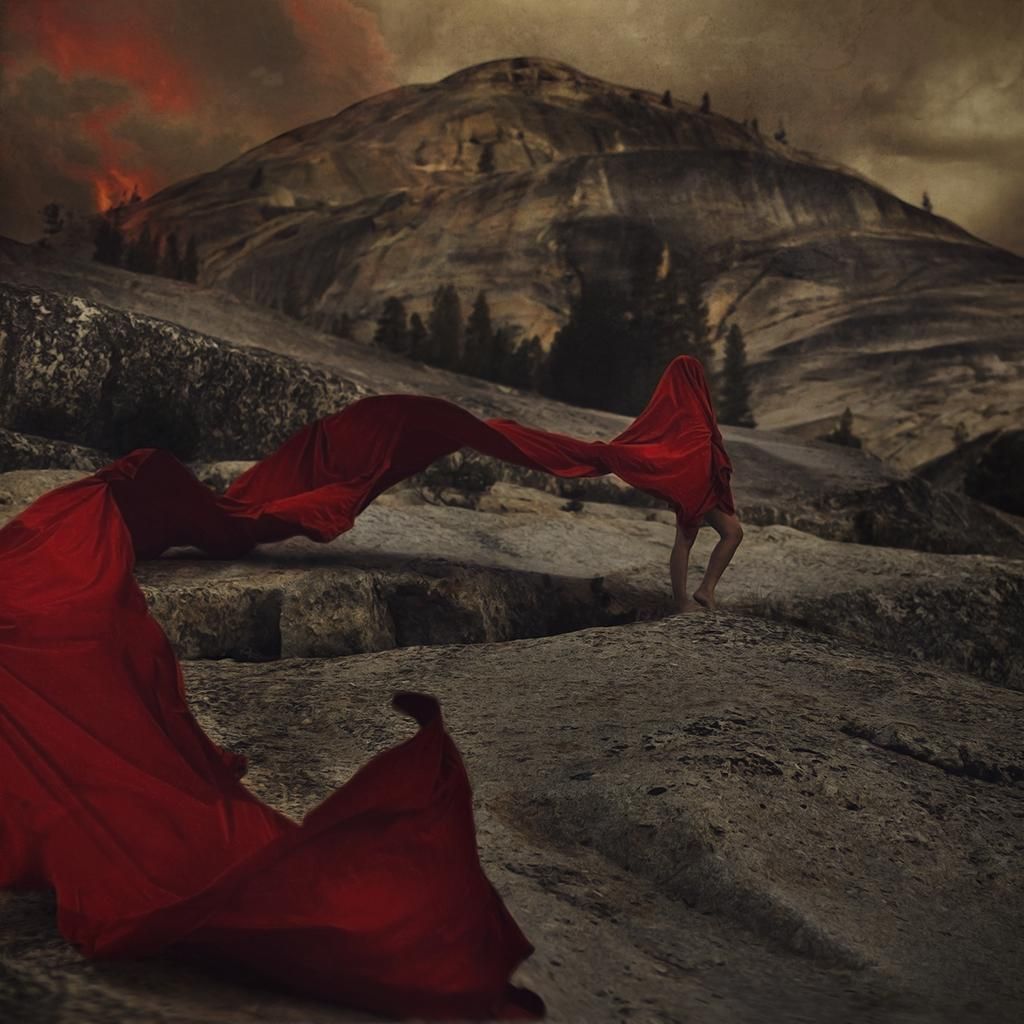 You wear some pretty unique dresses in your photos. Are these dresses clothes you wear in everyday life, or is there an alter ego in your art?
It's a little of both actually! I buy a lot of "crossover" dresses that I wear to events and also in my images. Some are purely costume, in which case my alter-ego does take over…though part of me wishes I wore them through the grocery store more often (I do this about once a month!).
A lot of your photos seem to have a sense of floating, falling, flying and weightlessness in general. Why?
I think that all of those things you mentioned indicate fragility in some ways, hope in other ways, and a sense of fairytale as well. These are all things that I absolutely love, so if the pose of the subject can tell that story, I take the opportunity.
A lot of your self-portraits seem to show dancing, were you ever a dancer?
Never! I haven't danced a day in my life in fact…I just nearly break my body every time I try to pose and hope something works out.
What is the most important thing you have learned from being a photographer?
Everyone has a story to tell, and the moment that we understand our own value, we become valuable.