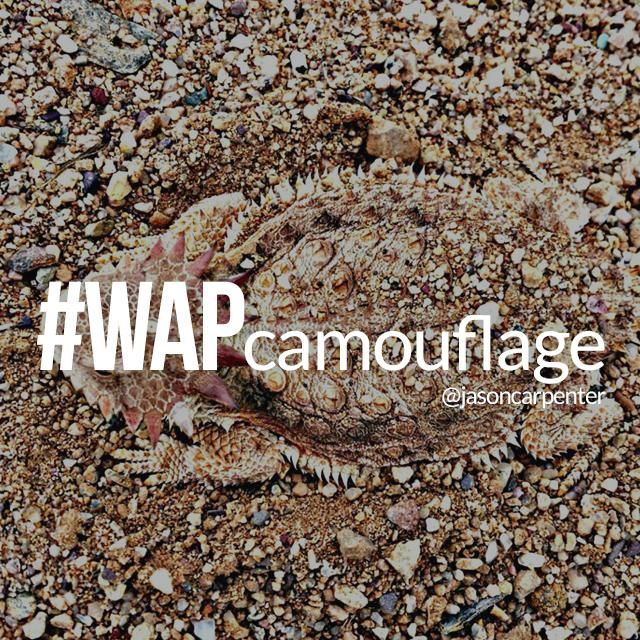 The PicsArt editor is great for fooling the eye with some nifty illusions. This week, we want you to try a particular illusion for our Weekend Art Project: create the ultimate camouflage outfit. You can blend your clothes into the background using PicsArt's Clone Tool.
With PicsArt, you can rival Harry Potter's invisibility cloak. If you're still confused, just follow this editing tutorial by user Paolomore (@paolomore) to see how it's done. With the Clone Tool, you can blend whatever you are wearing into the background, whether you're standing in front of a brick wall or a city park.
Just be sure that before you disappear completely, you remember to tag your camouflaged outfit with #WAPcamouflage to enter into this weekend's contest.
How to Enter the Contest
Submit an entry by tagging it with #WAPcamouflage or by submitting it in the Contests section. Submit a maximum of two photos between Friday, May 1st (today) and 23:59 PDT Monday, May 4th.
How to Vote
Voting begins on Tuesday, May 5th at midnight, immediately after the submission period ends, and closes at 23:59 PDT on Sunday, May 10th.
Vote in the Contests section by selecting your favorite entries. Under new rules, all entries in the Contests section will be displayed in random order. No new entries are permitted once voting begins.
Contest Winners
The 10 photos with the most votes win. Our jury will also choose one entry outside of the top 10 to be featured.