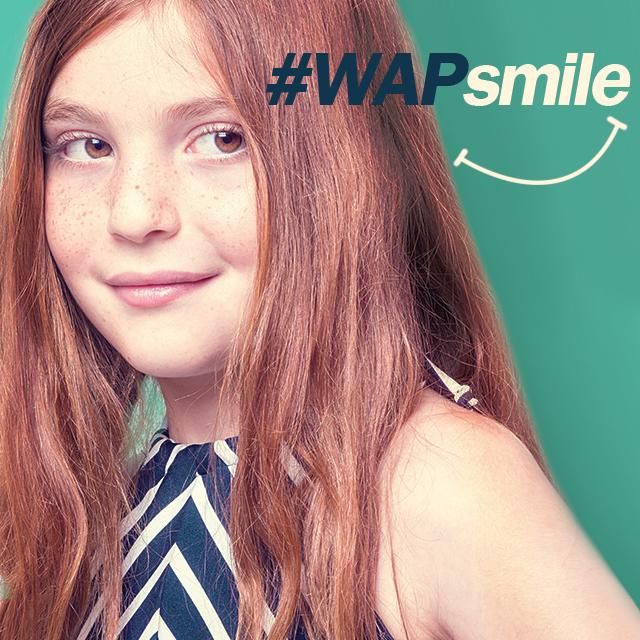 This weekend, we want to celebrate the power of a brilliant smile. Capture photos of smiles and smiley faces for this week's #WAPsmile.
In case you didn't know, the first Friday of October is known as World Smile Day, which was started by the creator of the smiley face, commercial artist Harvey Ball.
A smile can be powerful enough to change the mood in a room, lift spirits, and generate optimism; the same goes for smiles in photos. It's undeniable that smiles are beautifully unique to every person, whether it's your beau, your lady, your parents, or a stranger in the subway.
If you're perceptive enough, you'll notice smiles tell stories too; although they are a symbol for happiness, they can be interpreted in many ways. Smile images are never redundant or tiring, so take advantage of this opportunity to capture a Mona Lisa smirk or an ear-to-ear grin.
Get your friends, siblings, or strangers ready for their close-up and enter our Smile Weekend Art Project (strangers might need a bit more prepping).
Your Photo Must Be Your Own Work
All photos you enter into the Weekend Art Project must be photos that you captured yourself. Any non-original photos will be removed.
Under our new rules, the Weekend Art Project runs on a new 11-day schedule, submission and voting periods are separate, and entries are displayed randomly. Read below to learn the specifics!
How to Enter
Submit an entry by tagging it with #WAPsmile, or by submitting it in the Contest section.
Submit a maximum of 2 photos between Friday (today) and 23:59 PST on Monday, September 29.
How to Vote
Voting begins on Tuesday, September 30, immediately after submission ends, and closes at 23:59 PST on Sunday, October 5.
Vote in the Contest section by selecting your favorite entries. Under new rules, all entries in the Contest section will be displayed in random order. No new entries are permitted once voting begins.
Contest Winners
The top 10 photos with the most votes win. Our jury will also choose one entry outside of the the top 10 to be featured.