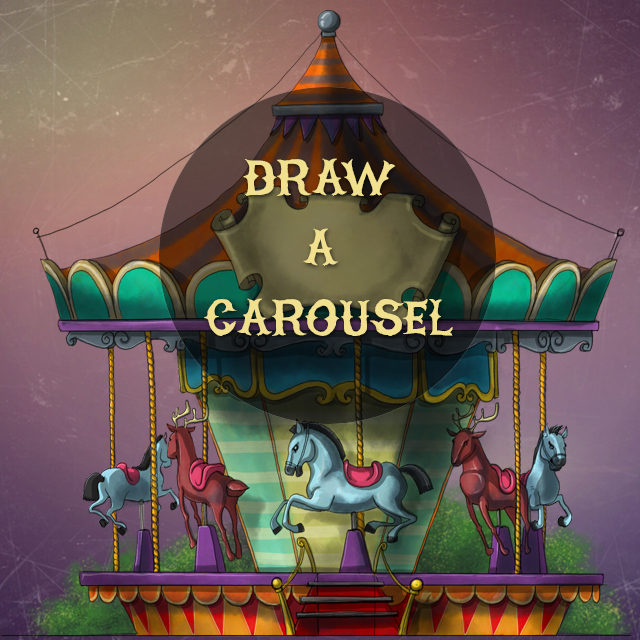 Use PicsArt Drawing Tools to draw carousels for this week's Carousel Drawing Challenge!
Carousels are mainstays at amusement parks and carnivals all over the world. There is something about a carousel that is magical to children no matter where they live; horses and other mystical creatures mounted on gilded polls, dancing up and down around a colorful and musical turbine. This simple ride is the fodder of fantasies for kids everywhere, and this week we want you to capture the fun and magic for our Drawing Challenge!
Bring your best, and create a carousel drawing that'll leave all of the other contestants heads spinning!
Submission Rules & Deadlines
All drawings must be submitted between 9:00 AM (PST)on Saturday, June 7th and 3:00 PM (PST) on Sunday, June 8th.
To Submit your drawings wait for the tag which will be announced this Saturday at 9:00 AM (PST) on Facebook, Google+ and Twitter. You can also submit them directly in the "Contest" section of the app once submission begins.
How to Vote
Voting will begin as soon as submissions start at 9:00 AM (PST) on Saturday, and will last until 3:00 PM (PST) on Monday. You can vote for your favorite images in the "Contests" section of the app or by visiting the "Contests" section of our website.
Non-Original Artwork Will be Rejected
All submissions must be original drawings created by users using only the PicsArt App drawing tools.
Users CANNOT copy images from our clipart files, other users, or the Internet.
Images that don't meet the requirements above will be removed, to ensure fair voting opportunities for authentic drawings! Thank you.