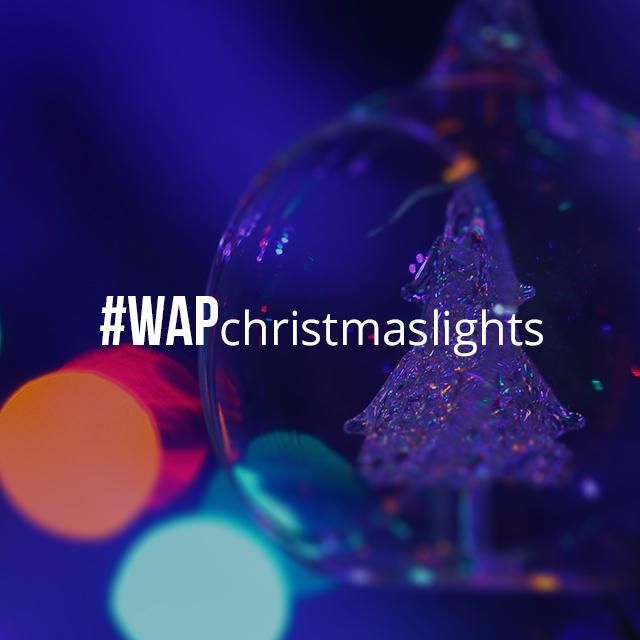 With Christmas just around the corner, decorating season is in full swing. Knots of Christmas lights have been hauled from the attic and painstakingly untangled. Houses are adorned with white lights, and trees are aglow in living rooms across the world. Now that the decorating is done, it's time for us to kick up our feet and enjoy the spirit of the season, so snap a shot of the twinkling lights around you and share your creations with the tag #WAPchristmaslights.
This weekend, go for a walk through your neighborhood to enjoy the light displays, or show us what your Christmas tree looks like in all its twinkling glory. Then use PicsArt's photo editor to add a touch of magic and tag your image with #WAPchristmaslights to spread the Christmas spirit.
How to Enter the Contest
Submit an entry by tagging it with #WAPchristmaslights or by submitting it in the Contest section. Submit a maximum of two photos between Friday (today) and 23:59 PST Monday, December 22nd.
How to Vote
Voting begins on Tuesday, December 23rd, immediately after submission ends, and closes at 23:59 PST on Sunday, December 28th.
Vote in the Contest section by selecting your favorite entries. Under new rules, all entries in the Contest section will be displayed in random order. No new entries are permitted once voting begins.
Contest Winners
The 10 photos with the most votes win. Our jury will also choose one entry outside of the top 10 to be featured.