We all know when Cinco de Mayo is, but not a lot of people know why it's celebrated. Oftentimes it is seen as a day to celebrate Mexican culture and heritage. While that is partially true, it isn't the whole story. We're going to give you all of the facts about the origin of Cinco de Mayo then show you how to commemorate the day with creative designs. What are you waiting for? Let's dive right in!
When and Who Celebrates Cinco de Mayo?
There is often some confusion around who celebrates Cinco de Mayo. It might be surprising to learn that in Mexico, the 5th of May is a small celebration and it's actually more popularly celebrated in the US. While Cinco de Mayo is commonly mistaken as Mexico's Independence Day, their actual Independence Day is on September 16th. 
In Mexico, students often get Cinco de Mayo as a day off from school, but other than that, the day tends to be business as usual. The city of Puebla hosts a military parade and a mock battle is staged to commemorate the Battle of Puebla, the event that gave rise to the holiday. The over-the-top celebration common in the US is actually largely due to marketing. People in the US gather together to celebrate with Tex-Mex cuisine and margaritas. 
Origin of Cinco de Mayo
As mentioned earlier, Cinco de Mayo is commonly mistaken as Mexico's Independence Day. But the origins of Cinco de Mayo are far from that! The story behind Cinco de Mayo's origin actually stems from the Battle of Puebla. This battle took place in Mexico in 1862 during the Civil War in the United States. While the US was distracted by fighting on their own ground, the French took advantage of this time to attempt to establish a second Mexican empire. The plan was led by Emperor Napoleon III who was eager to secure an outpost in the New World that would serve to help offset the French land sold to Thomas Jefferson under the Louisiana Purchase.
Napoleon sent French troops to Mexico City, but they were defeated before they even arrived there. Ignacio Zaragoza, a young Mexican general, managed to stop the French troops as they were passing through Puebla on their journey. Interestingly enough, some historians view the Mexican defeat of the invading French army as crucial to the outcome of the US Civil War, as Napoleon wanted to use the Puebla area as a military base to support the Confederate army. 
Cinco de Mayo was first celebrated in the United States in 1863 in Southern California as a show of solidarity with Mexico against French rule. The celebrations continued annually, but in 1930 the context began to shift into more of a celebration of Mexican culture and identity rather than commemorating the Battle of Puebla.
Interesting Facts About Cinco de Mayo
 Mexico was outnumbered in the Battle of Puebla.
The Mexican army was much smaller than and poorly equipped compared to the attacking French army, yet they still managed to defeat them. Although the French did eventually win the Franco-Mexican War, this battle was a crucial win for the Mexican army and nation.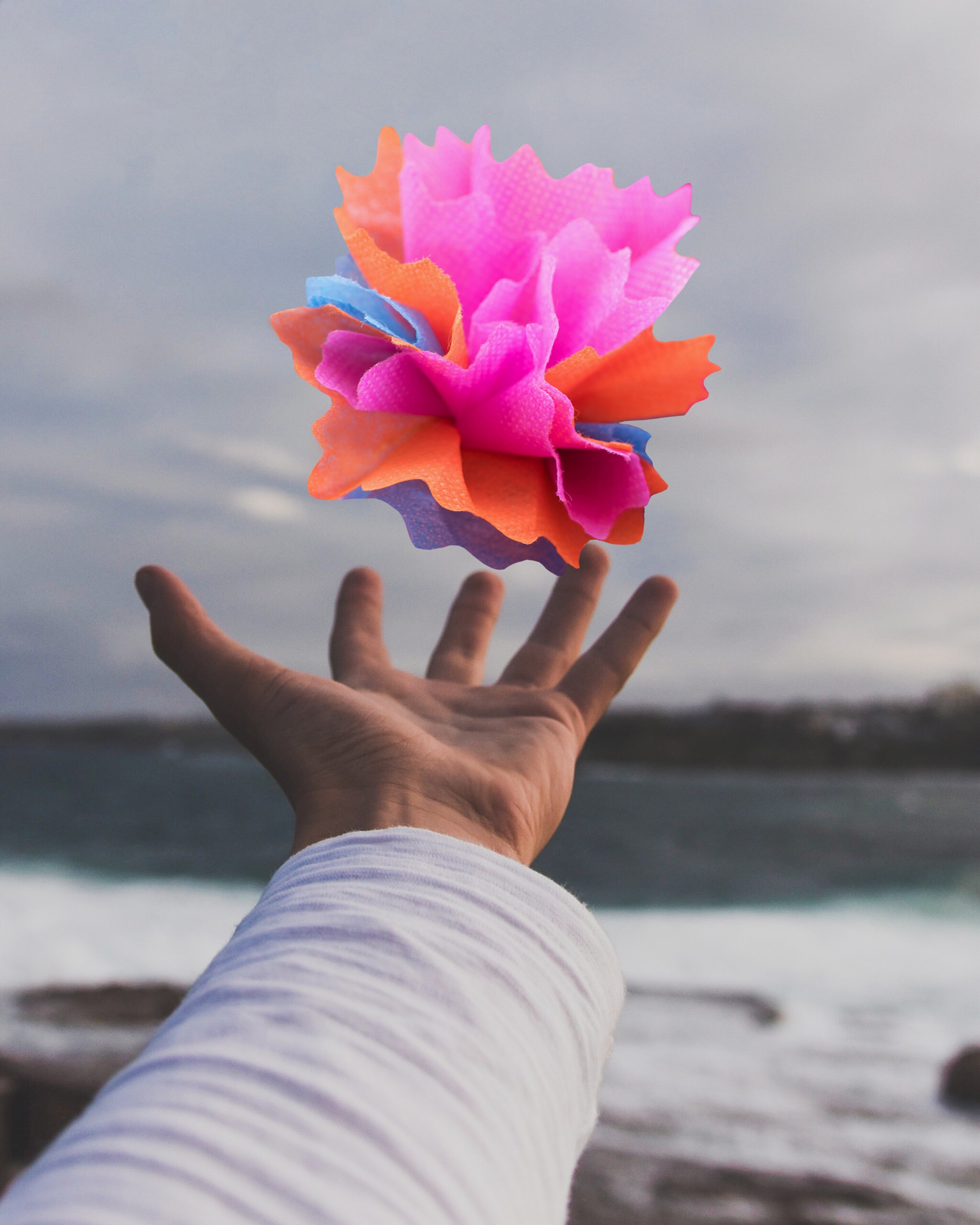 via PicsArt
Cinco de Mayo was declared a holiday by Mexican President Benito Juárez.
In 1862, Mexican President Benito Juárez declared May 5th the "Battle of Puebla Day" or "Battle of Cinco de Mayo."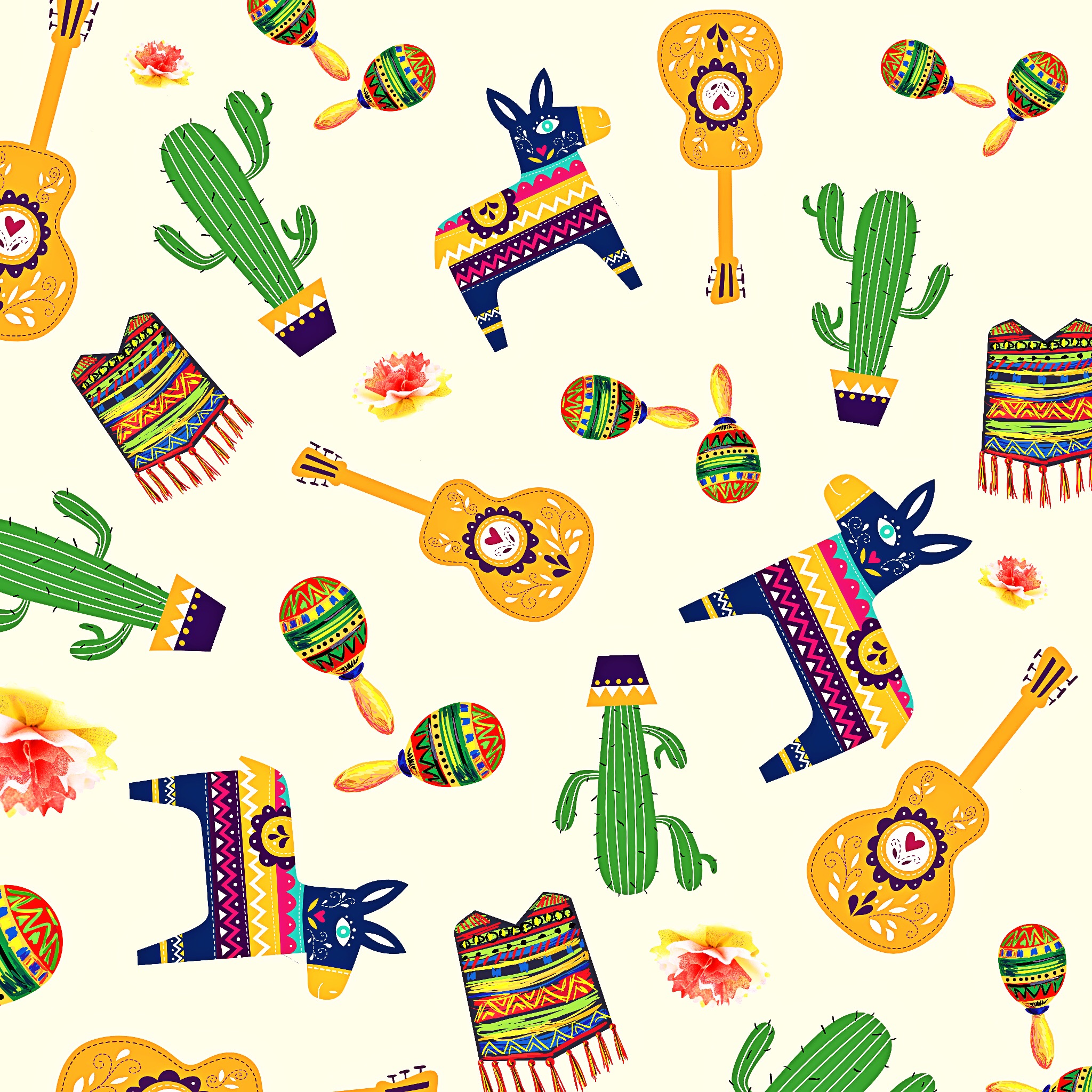 via PicsArt ge]
Cinco de Mayo celebrations were brought to the US by President Franklin Roosevelt.
President Roosevelt brought Cinco de Mayo celebrations to the US in 1933. His goal in doing so was part of a mission to improve relations with Mexico and Latin American countries. This is when the true meaning behind the holiday began to get muddied.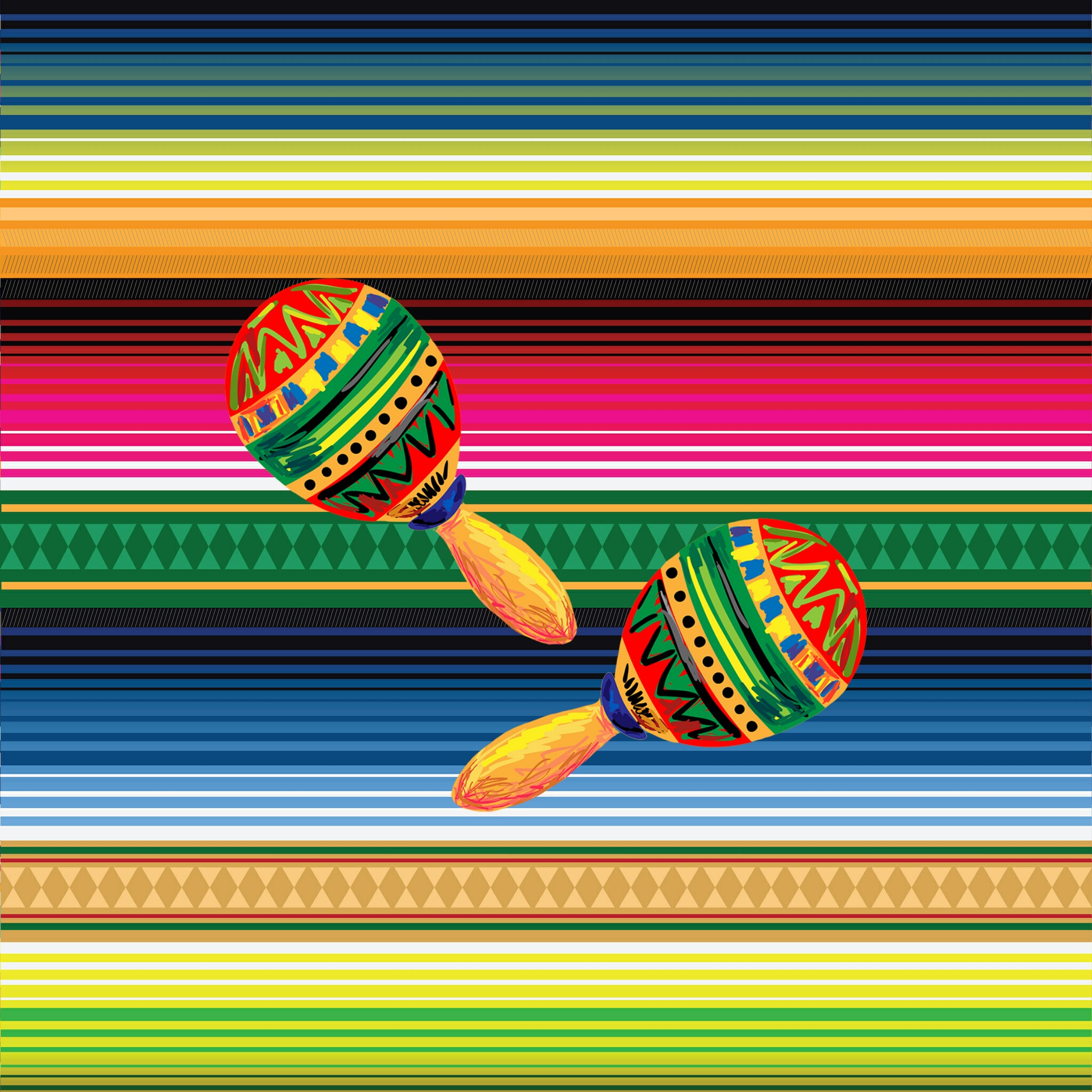 via PicsArt
California has observed Cinco de Mayo longer than the rest of the United States.
Cinco de Mayo celebrations began in California in 1863. They came about when Mexican miners residing and working in the state heard the news of the victory against the French army.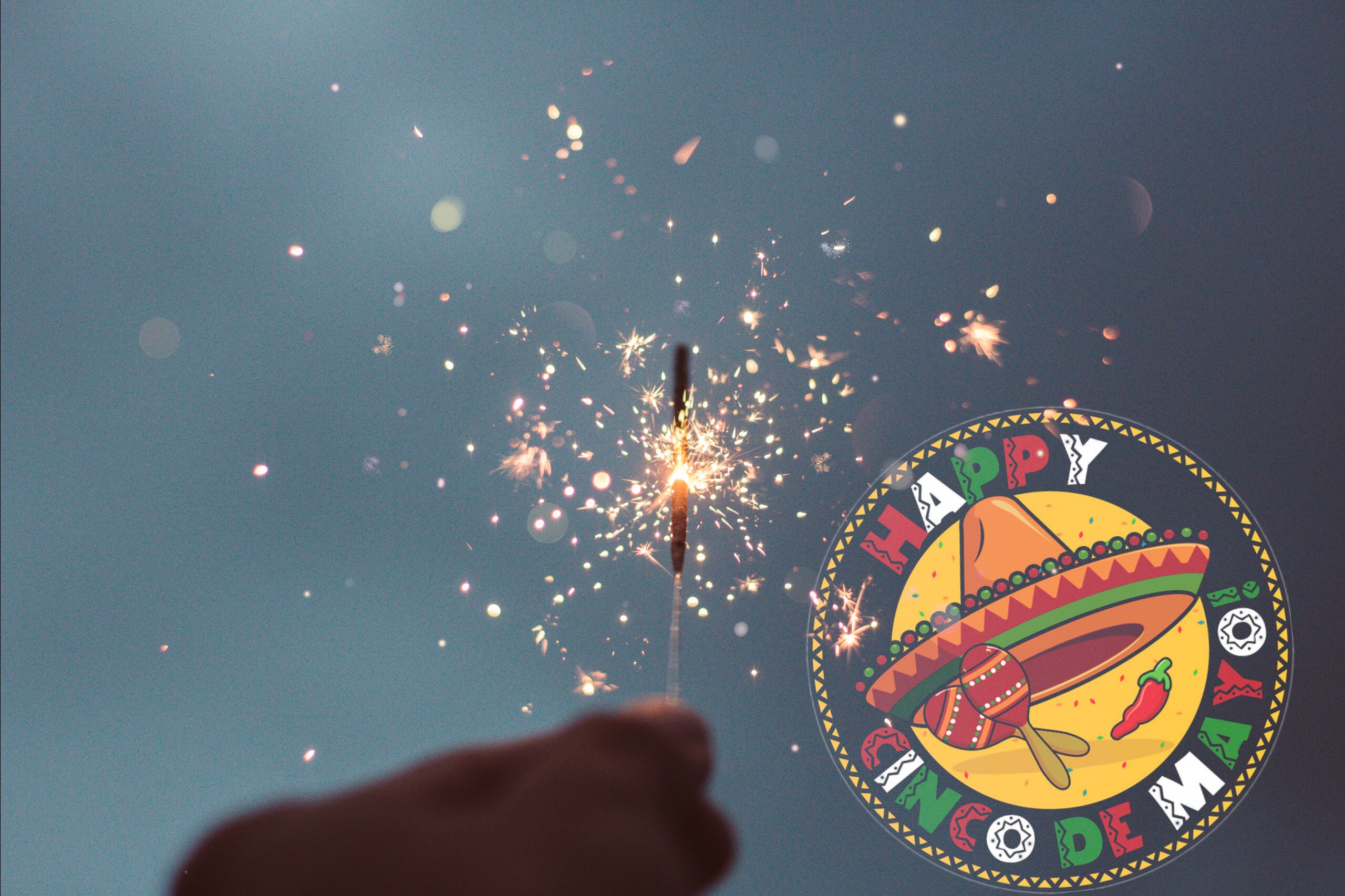 via PicsArt
Los Angeles has the largest Cinco de Mayo celebration

.
Los Angeles is known for its celebrations with events like Fiesta Broadway and Cinco de Mayo on Olvera Street.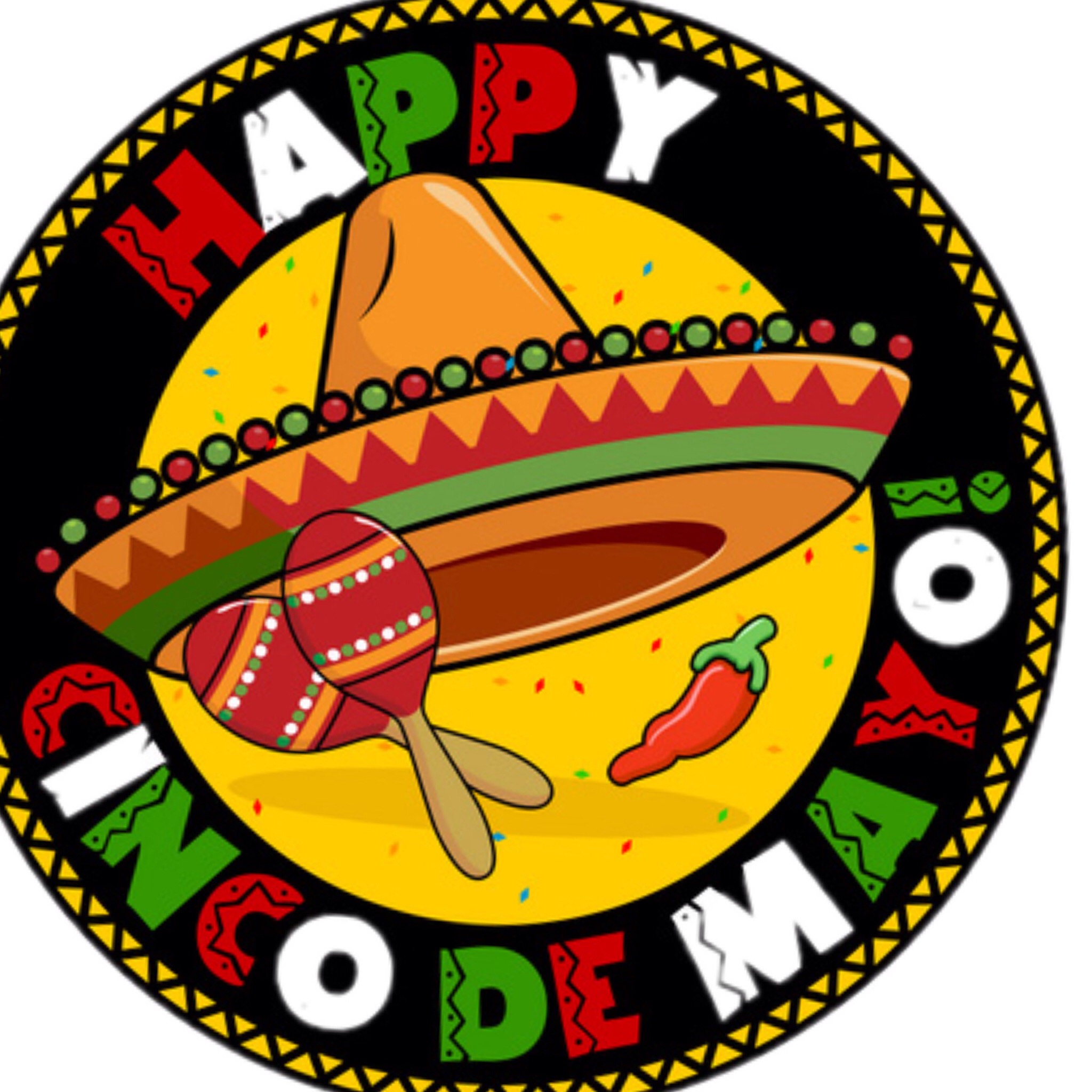 via PicsArt
Cinco de Mayo has roots in civil rights.
In the 1960s and 1970s, Cinco de Mayo became closely associated with the Chicano Rights Movement in the United States. The day was used to celebrate and educate Americans about Mexican heritage and culture.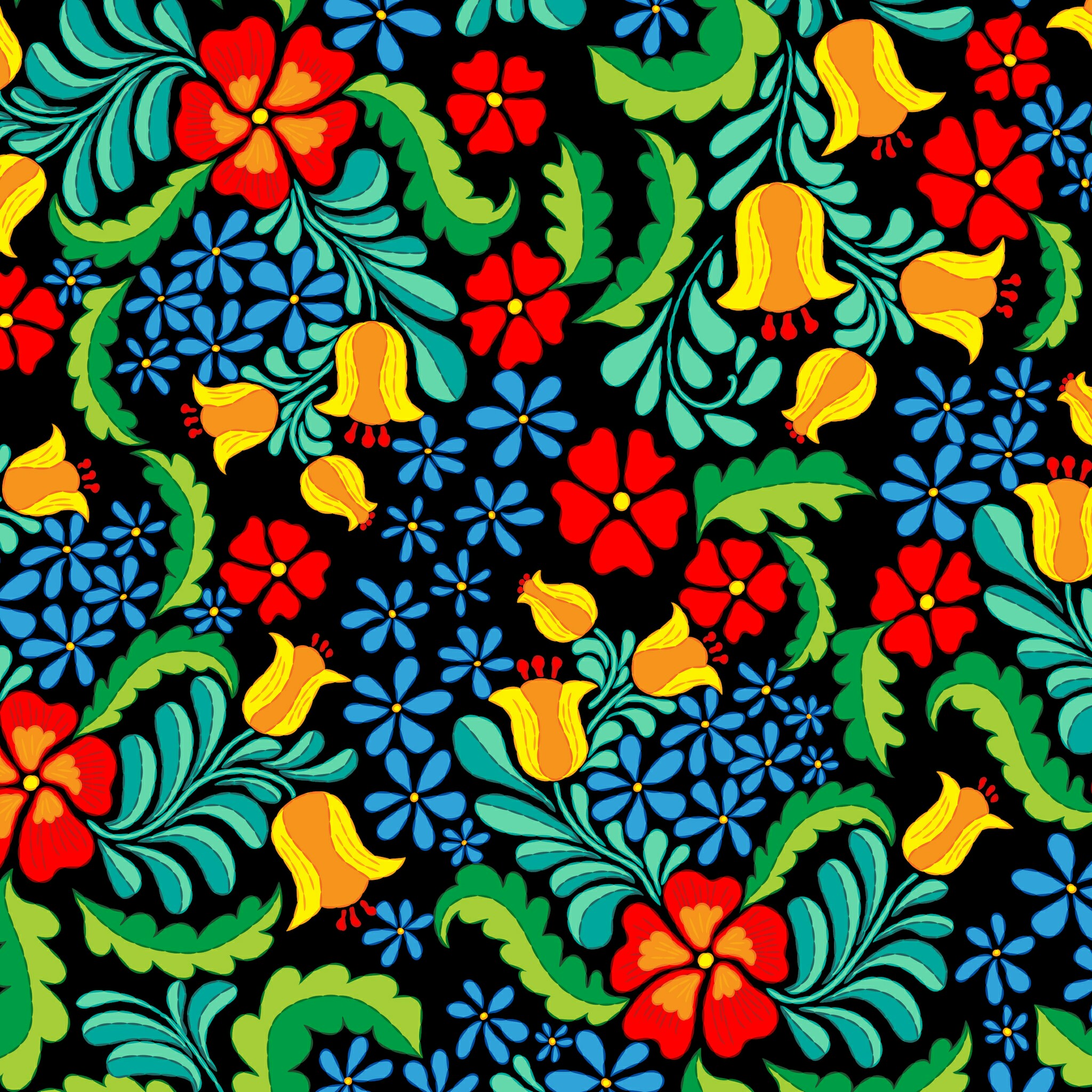 via PicsArt
Cinco de Mayo was not recognized as a US holiday until 2005.
143 years after the Battle of Puebla, President George W. Bush officially declared Cinco de Mayo a holiday in the United States. Congress issued a resolution recognizing the historical significance of Cinco de Mayo, and they called on the President to make a proclamation for the holiday to be celebrated nationwide.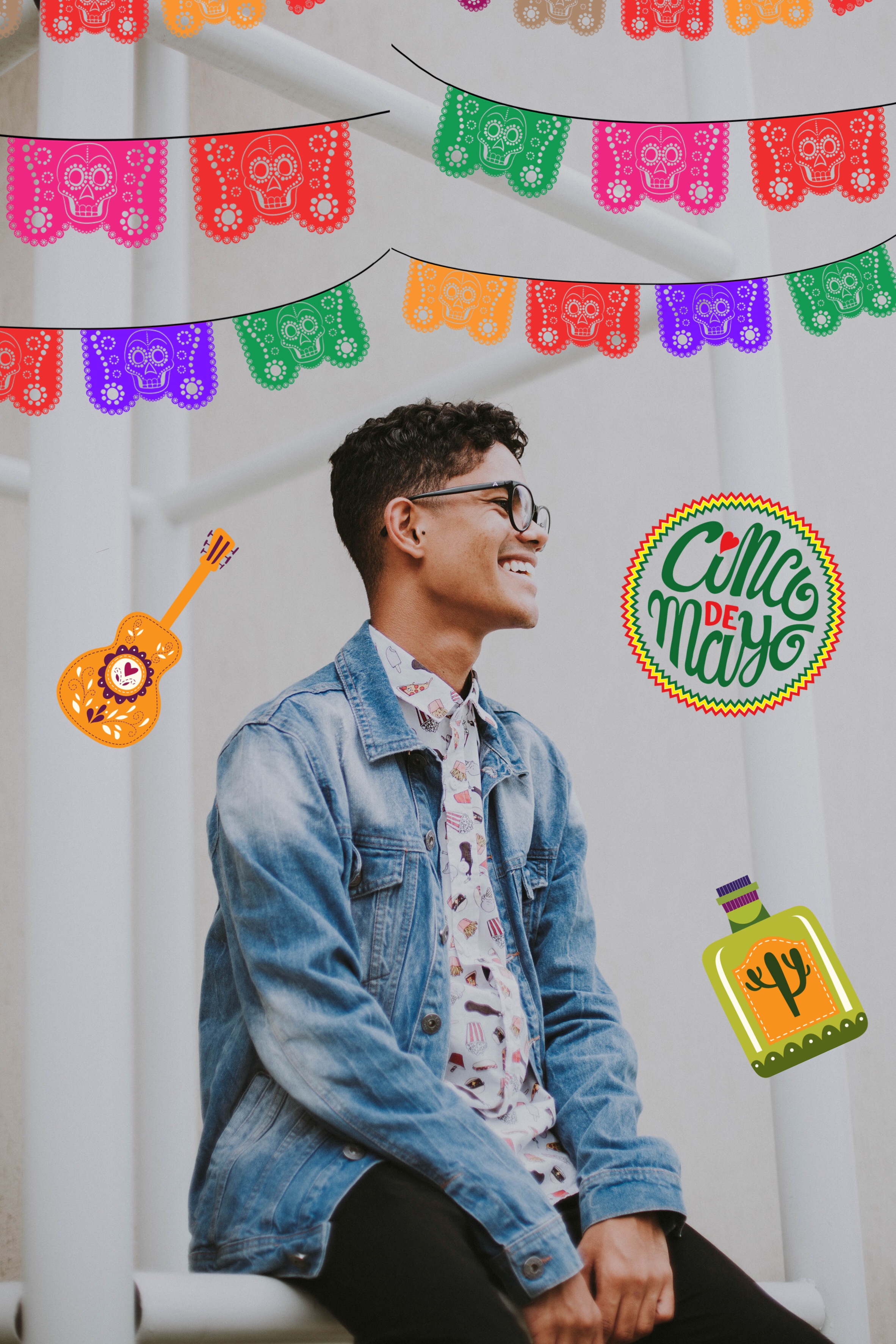 via PicsArt
Mole poblano is the official dish of Cinco de Mayo.
Mole poblano is the official dish of the holiday as it is traditionally eaten in the town of Puebla. It's a delicious dish with a sauce containing chili pepper, chocolate, and spices.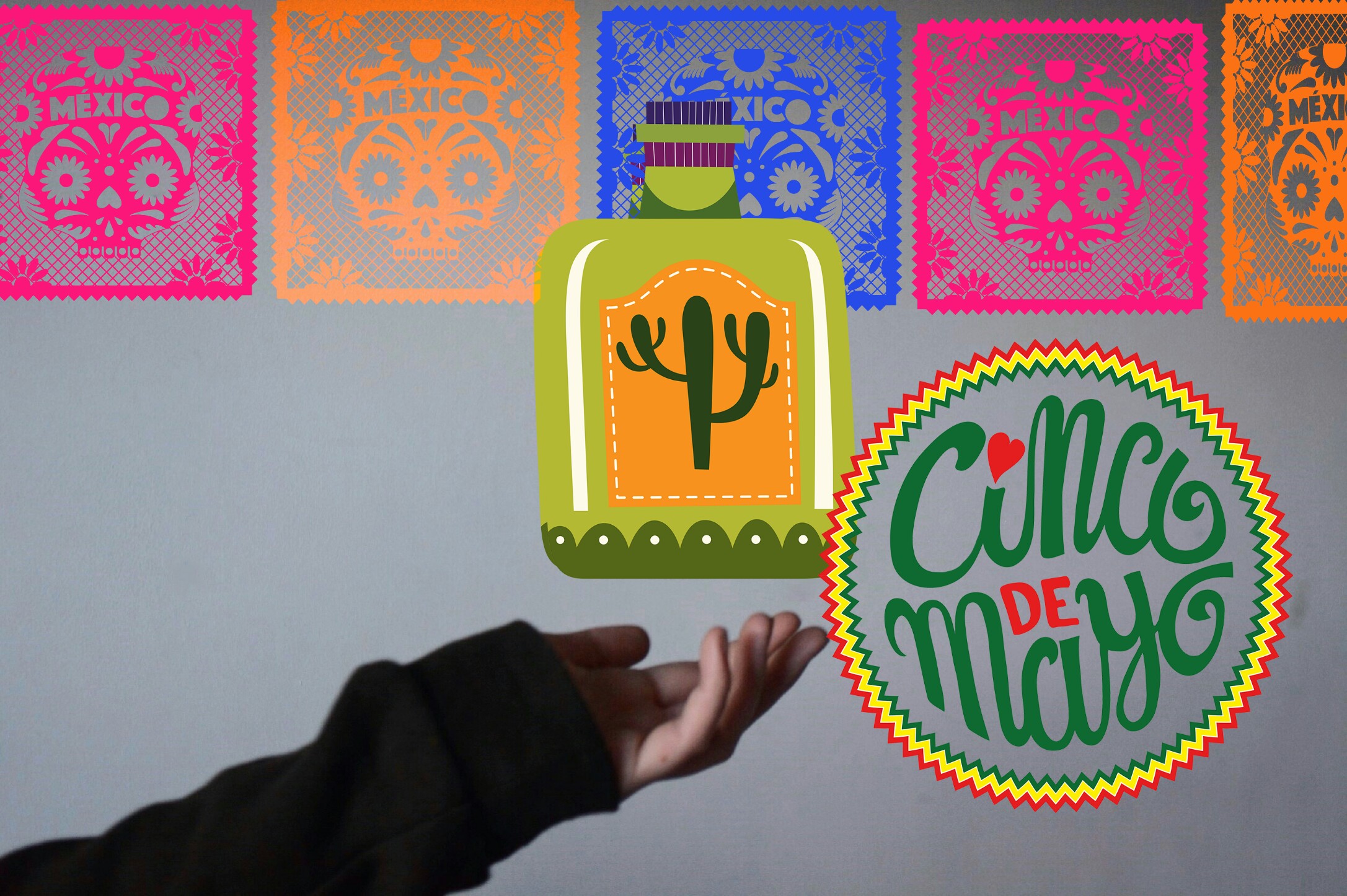 via PicsArt
Each year, Cinco de Mayo becomes increasingly popular.
More and more cities across the United States are establishing Cinco de Mayo traditions and festivities. It's also extending across the globe to places like Australia, South Africa, and Japan. In today's iteration, it tends to be a day of celebrating Mexican heritage and culture rather than specifically commemorating the Battle of Puebla.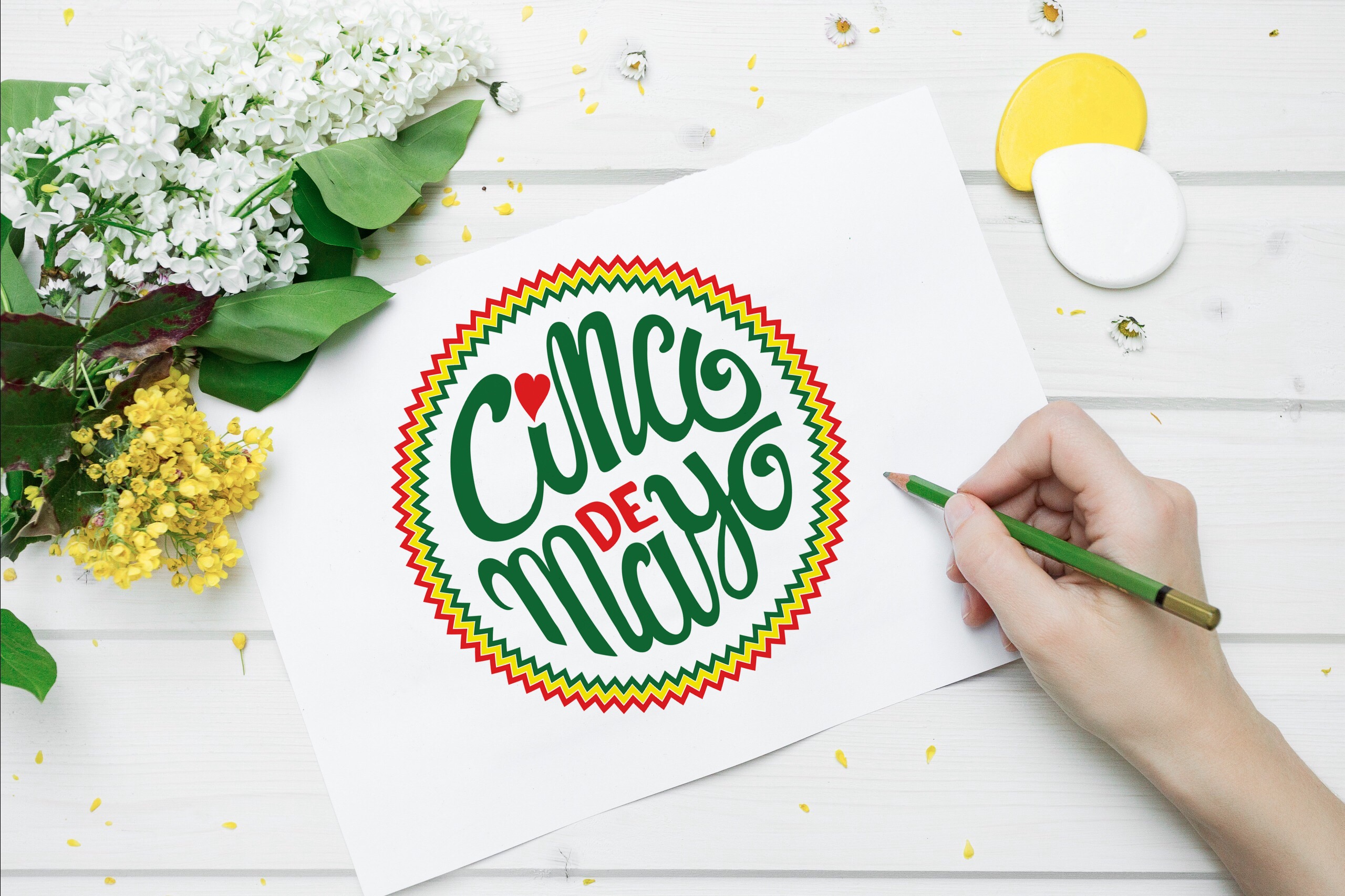 via PicsArt
Washington D.C. celebrates with the Running of the Chihuahuas.
Chihuahuas are a breed of dog native to Mexico. Each year in Washington D.C., chihuahuas are invited to participate in the race benefiting Rural Dog Rescue.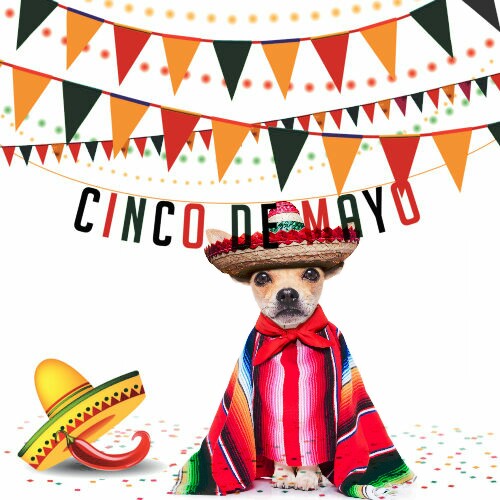 via PicsArt
Create Festive Designs for Cinco de Mayo
Now that you know more about Cinco de Mayo history and some fun facts, it is time to make an awesome, festive design to celebrate! Here's how to create a cool design for Cinco de Mayo using PicsArt.
Step 1) Open the PicsArt app and tap on the plus sign at the bottom of the screen. 
Step 2) Select from a variety of Cinco de Mayo backgrounds in the Editor, or upload your own image from your library. 
Step 3) Scroll across the Editor toolbar on the bottom of your screen and tap on Sticker. Search for Cinco de Mayo in the search bar, and you'll find a large collection of designs. Tap on your favorites to add to your design then click Apply in the upper right corner. 
Step 4) Scroll across the Editor toolbar again and tap on Text. Write in a greeting or message to celebrate the day. Tap on the checkmark in the upper right-hand corner, scroll right to pick a font, and then tap on Color to customize your text. Click Apply when you're done. Looking for font inspiration? Learn how to pick the perfect font for your design projects. 
Step 5) When you are happy with your design, click Save and share with all your friends! Be sure to share it to PicsArt with #CincoDeMayo, too, so you can inspire more PicsArtists.
Want to edit on desktop? Simply replicate the above steps, changing backgrounds, adding stickers and fonts in the web editor on Picsart.com! 
PicsArt all-in-one Photo and Video Editor, Collage, and Sticker Maker is the world's largest creative platform with over 150 million monthly active creators and influencers. PicsArt has collaborated with major artists and brands like Taylor Swift, The Jonas Brothers, Gwen Stefani, Maroon 5, Lizzo, Meghan Trainor, One Direction, MONSTA X, Warner Bros. Entertainment, iHeartMedia, Condé Nast, and more. Download the app today to level-up your photos and videos with thousands of quick & easy editing tools, trendy filters, fun stickers, and brilliant backgrounds. Unleash your creativity with PicsArt and upgrade to Gold for awesome premium perks!